What Will reckons:
Media Release

WILL HODGMAN, MHA
Deputy Leader of the State Opposition
Thursday January 12, 2006

Lennon's "foolish, unwise and inappropriate" actions
pierce yet another hole in Labor's sinking ship

Deputy Leader of the State Opposition, Will Hodgman said that the potentially corrupt and misleading behaviour of beleaguered Premier, Paul Lennon in the Betfair Suite Scandal had sent Labor Party representatives scurrying with many fiercely criticising the Labor leader.

Mr Hodgman said that Labor MHAs were clearly very worried about their jobs in Parliament and were now openly speaking out about the Premier's stupid actions and working behind the scenes to destabilise Mr Lennon.

"In the past 24 hours, the Labor Party has gone into panic mode with the reality of losing State Government and the spoils of office finally setting in," Mr Hodgman said.

"Without doubt, Labor's rats are scurrying about the sinking ship, which hit the rocks yesterday and now has a gaping hole in its side.

"Already, a multitude of candidates have pulled out of Labor Party preselection or quit after being preselected and the announcement today by Bass Labor MHA, Kathryn Hay, that she will not be standing at the next election is further evidence of dissension and worry within Labor ranks.

"But in the past day, the dissension under Premier Lennon's leadership hit a new high with:
· Labor's Franklin MP, Harry Quick saying "I can't believe someone would be so silly and stupid";
· Racing Minister, Jim Cox, hurriedly moving to distance himself from the Betfair Suite Scandal by denying he stayed at Crown Casino;
· Labor sources saying that the Betfair Suite Scandal revelations had heightened internal unhappiness with Mr Lennon's leadership
· Members of the Labor Party's Left faction looking to replace Mr Lennon but saying that there were no obvious replacements among Labor's talent-less group of 18 Upper and Lower House MPs; and
· Sources saying that ALP State Secretary, David Price, was working behind the scenes surveying numbers for leadership aspirant, Minister Bryan Green.

"And there is no doubt that Labor's leader in the Legislative Council will be telling his Labor colleagues that Premier Lennon's chickens have come home to roost. In October last year, it was revealed that Mr Aird penned a letter, addressed to the Premier, raising strong doubts about Betfair and it potential to be seen as another case of 'cronyism'.

"I told you so" Mr Aird will be telling all of his fellow Labor rats.

"And it must be remembered that the Betfair Suite Scandal follows a long line of Labor Party splits relating to such issues as endorsement of candidates at local government elections, the Ralphs Bay canal development, the Meander Dam, Spirit III and the Essential Learnings curriculum among other internal splits.

"Now with the Betfair Suite Scandal, Premier Lennon and the Labor Party are in turmoil yet again using thimbles in a feeble attempt to empty the tidal wave of water gushing into their sinking ship.

"The Labor Party, under Premier Lennon's watch is clearly a political party unfit to govern Tasmania.

"The Lennon Labor Government is an embarrassment to Tasmania. Premier Lennon is the laughing stock of the nation as a result of his inane stupidity and arrogance.

"He should listen to his Labor colleagues and immediately resign so we can on with the job of fixing up our hospitals, improving education standards and making Tasmania a great place to live," Mr Hodgman said.
What Rene reckons:
Media Release

RENE HIDDING, MHA
Leader of the State Opposition
Thursday January 12, 2006

Woman's Weekly deal further evidence that $19,000 worth of free hospitality is just the tip of the iceberg

Opposition Leader Rene Hidding today demanded the Premier Paul Lennon provide details of the deal stitched up with the PBL-owned Woman's Weekly for a warm and fuzzy feature of the beleaguered Premier at the start of an election year.

Mr Hidding said questions needed to be answered given that when NSW Premier Bob Carr received a similar glossy spread in an election year, he paid a reported $90,000 for the privilege.

"Is the Premier Paul Lennon or the Labor Party stumping up a similar figure for what can only amount to a glossy advertorial in this major part of the PBL magazine stable.

"If not, why not – given that NSW Premier Bob Carr paid a reported $90,000 for a similar puff piece.

"How was it that the article was even agreed to? Did Woman's Weekly approach the Premier or was it the other way around? When was this approach made? Was it before or after the decision was made by Premier Lennon to grant PBL a $700 million betting license?"

Mr Hidding said the Womans Weekly revelations simply added to concerns that the free hospitality Mr Lennon received from PBL during his stay at Crown Casino was only the tip of the iceberg.

"In Parliament on November 8 this year, the State Liberals asked the Premier to detail all hospitality and freebies he received from PBL between March and November – when Betfair deliberations were at their most intense.

"It is telling that the Premier refused, and has still refused to come clean.

"I fear that the Betfair suite scandal is just the tip of the iceberg and Tasmanians want to know the full extent of the Premier's compromising activities.

"This is just another reason why the Premier, if he refuses to resign, must stand aside while a judicial inquiry probes the full extent of this massive scandal."
Media Release
RENE HIDDING, MHA
Leader of the State Opposition
Thursday January 12, 2006

Premier must stand aside for judicial inquiry to probe second misleading and questions over free $90,000 spread in PBL-owned magazine

Opposition Leader Rene Hidding today called on the Premier Paul Lennon, in the absence of resigning today, to protect the good name of Tasmania by standing aside while a judicial inquiry probes potential corruption concerns surrounding his dealing with the Packer-owned Publishing and Broadcasting Ltd in the lead up to handing it a $700 million betting licence.

Mr Hidding said the smell surrounding this sordid affair had become even worse with the Premier yesterday, in trying to defend the indefensible, claiming that he could not have been influenced by accepting thousands of dollars worth of free hospitality from Crown Casino because Cabinet had already decided on October 24 to grant the betting exchange a licence.

This is a second misleading of Parliament – a grave contempt which in Queensland, for example, attracts a maximum penalty of seven years jail.

"On October 25, in the Tasmanian Parliament, just a day after we are to believe Cabinet decided to licence Betfair, Premier Lennon said that no decision had been made.

"In response to a question from Shadow Racing Minister Sue Napier, Mr Lennon said:

Mr Speaker, as I say, we are close to making a decision .

Mr Hidding said that if Mr Lennon's second misleading of Parliament is accepted, it also creates a bigger rod for his back in terms of his appalling decision to stay at the PBL-owned Crown Casino, and to accept thousands of dollars of free hospitality from them, in between a decision having been made and announced.

"It means that the Premier was over there with a live contract in his back pocket which he could easily revoke and makes his decision to accept such largesse from PBL even more potentially corrupt," Mr Hidding said.

Mr Hidding said no one on the planet would believe Mr Lennon's ridiculous interpretation of events that accepting up to $19,000 worth of free hospitality from PBL at Crown Casino was not "free hospitality".

"This is fanciful nonsense and the Premier is treating the Tasmanian people like fools if he expects them to swallow such a ridiculous and implausible line," Mr Hidding said.

This gives two misleading of Parliaments that a judicial inquiry must investigate given that it goes to the Premier's behaviour prior to awarding the $700 million betting licence to Betfair.

And Mr Hidding said it was possibly just the tip of the iceberg.

"In Parliament on November 8, the State Liberals asked the Premier directly to detail what other hospitality he accepted from PBL between March and November 2005, when Betfair negotiations were intensifying.

"The Premier has studiously avoided answering this question and that is just another reason why a judicial inquiry is needed to get to the bottom of this affair.

"The Premier deliberately misled Parliament over the fact that he accepted up to $19,000 in free hospitality from the PBL-owned Crown Casino during his five-day Spring Racing Carnival stay. What else has he got to hide? What other hospitality did he accept from PBL during the entire negotiation period? We cannot trust the Premier to be open and honest about this – further underlining the need for a judicial inquiry."

Mr Hidding also called on the Premier to come clean on when the deal with the PBL-owned Woman's Weekly, for a warm and fuzzy feature in the magazine to appear on January 23, was struck.

"When Bob Carr received such a feature in the lead up to a State election, he paid for it – some $90,000 I am led to believe.

"How is it that the Tasmanian Premier managed to extract such lucrative publicity for nothing – from a PBL-owned publication – and on what date was this deal agreed to. Was it after Betfair was licensed?"

Mr Hidding said the potential corruption allegations were the most serious of the Premier's political career and had brought the entire State into disrepute.

"We know that we cannot trust the Premier to be honest and open about what actually happened – that is beyond doubt after his response yesterday where he claimed $19,000 worth of free hospitality was not free hospitality, and that revelations of his behaviour was some Murdoch conspiracy against him.

"The Premier ought to have resigned already, such is the seriousness of this matter.

"But if he will not do the right thing by Tasmania, he must stand aside, and allow a judicial inquiry to probe this affair, bearing in mind that in States such as Queensland, NSW and WA, anti-corruption agencies would already have announced formal inquiries into this scandal."
What Brett reckons:
Media Release

BRETT WHITELEY, MHA
Shadow Treasurer
Thursday January 12, 2006

Premier's complete inability to accept responsibility for his actions another reason why he is unfit to lead this State

Shadow Treasurer Brett Whiteley said that another reason why Paul Lennon was unfit to be Premier of Tasmania was his complete and utter incapability of ever accepting responsibility for his actions.

Mr Whiteley said that during an interview on the ABC this morning, the Premier had been allowed to get away with blaming everyone but himself for his misleading of Parliament and potentially corrupt activities in accepting free hospitality, and goodness knows what else, from PBL in the lead up to granting it a $700 million betting licence.

"Incredibly, the Premier believes that the publicity his stupid and potentially corrupt behaviour has generated around Australia is some conspiracy by the Murdoch empire, in cohorts with the Australian racing industry," Mr Whiteley said.

"According to the Premier, it has nothing whatsoever to do with the fact he told Parliament he accepted no free hospitality from PBL, when in fact he received up to $19,000 worth of free hospitality from Crown Casino, checking out on the day before he handed PBL a $700 million betting licence.

"As well, the Premier believes he has also been targeted unfairly by the Packer empire, through negative publicity that may have occurred – well before the Betfair controversy started I might add – in the Bulletin magazine and on A Current Affair, for example.

"Let's not forget that the reason the Premier said former Governor Richard Butler's position had become untenable was because of an interstate media campaign – of course it had nothing at all to do with the former Governor's own actions!

"And the media has been blamed for numerous other scandals that fall directly at the feet of the Lennon Labor Government – such as the Betfair bribery claims in relation to Jim Cox and jockey's workers compensation.

"The Premier and his health Minister have even tried to blame the media, and the State Opposition, for the crisis in our health system.

"The Premier's arrogance must be out of control if he thinks for one second he can get away with blaming the media for his own actions.

"This is a Premier who cannot accept responsibility for anything, and whenever a problem arises, tries to shoot the messenger and manipulate the issue onto a completely different one.

"A Premier who cannot accept responsibility for his own actions, especially when they are actions as serious as those relating to the Betfair suite scandal, is not a fit and proper person to be the leader of this State and that is just another compelling reason why the Premier needs to resign, or at least stand down, pending the outcome of a judicial inquiry into this latest sordid affair."
What Peg reckons:
Peg Putt MHA
Tasmanian Greens Opposition Leader
Thursday, 12 JANUARY 2006

RESIGN CALL REPEATED AS PREMIER MISLEADS A SECOND TIME
Standards of Public Office in Jeopardy But Government Resorts to Weasel Words
The Tasmanian Greens today accused the Premier of misleading Parliament a second time over Betfair, having revealed under questioning about the impact of his free hospitality upgrade on his decision-making that Cabinet had already made its decision on Betfair when at the time he told Parliament otherwise, saying that the State government was "close to making a decision about whether we proceed or not…".
Greens Opposition Leader Peg Putt MHA also targeted the diversionary tactics employed by Mr Lennon who has attempted to deflect the issue of receipt of free hospitality and its influence on him at the time he was negotiating the Betfair deal by making the farcical claim the upgrade did not constitute free hospitality, and by discussing upgrades generally when it is the specific circumstances of this upgrade which are the issue.
Ms Putt also warned that the Premier's claims of a racing industry plot to undermine him were another diversionary tactic designed to deflect the pressure and confuse people into thinking he was a victim when in fact he has been the perpetrator of his own difficulties.
"The Premier has dug himself a deeper hole by revealing he also misled Parliament over whether a decision had been made on Betfair by now claiming Cabinet had made the decision to approve Betfair on Monday 24th October 2005, but at the time telling Parliament on Tuesday the 25th that the government had yet to decide," Ms Putt said.
"Just what can we trust in what Paul Lennon says?"
"It now is clear that he has misled Parliament twice, once over whether he received free hospitality and once over whether a Betfair decision had been made, and it is unacceptable behaviour in high public office to mislead Parliament even once."
"Or did Paul Lennon give the true story to Parliament in October and make up a different one to defend himself in the scandal which has now emerged over getting favourable treatment from PBL whilst also negotiating a $700 million deal with them?"
"This Premier is loose with the truth and this makes him unfit to remain in office and also undermines the high standards required in public life in Tasmania."
"The use of weasel words to try and slither out from his difficulties treats Tasmanians and the truth with contempt, obviously an upgrade involves getting something for free and it becomes a problem when the Premier was also in negotiations with the company that delivered him this favour."
"He should properly have simply refused the upgrade."
"This is not like an upgrade from Qantas, this is like getting upgraded to a Learjet whilst negotiating to buy air transport from the company, Bombardier Aerospace."
"I reiterate my call for the Premier to resign as he has now compounded his offence of misleading Parliament," Ms Putt said.
The Greens are still waiting to hear from Tasmania Police on progress of Ms Putt's request that they investigate whether the Premier's actions constitute a breach of Section 71 of the Criminal Code 1924 regarding Members of Parliament receiving a bribe. Tasmania Police have acknowledged receipt of Ms Putt's letter of request.
Attached: Hansard excerpt, Tuesday 25 October 2005 (1 pg).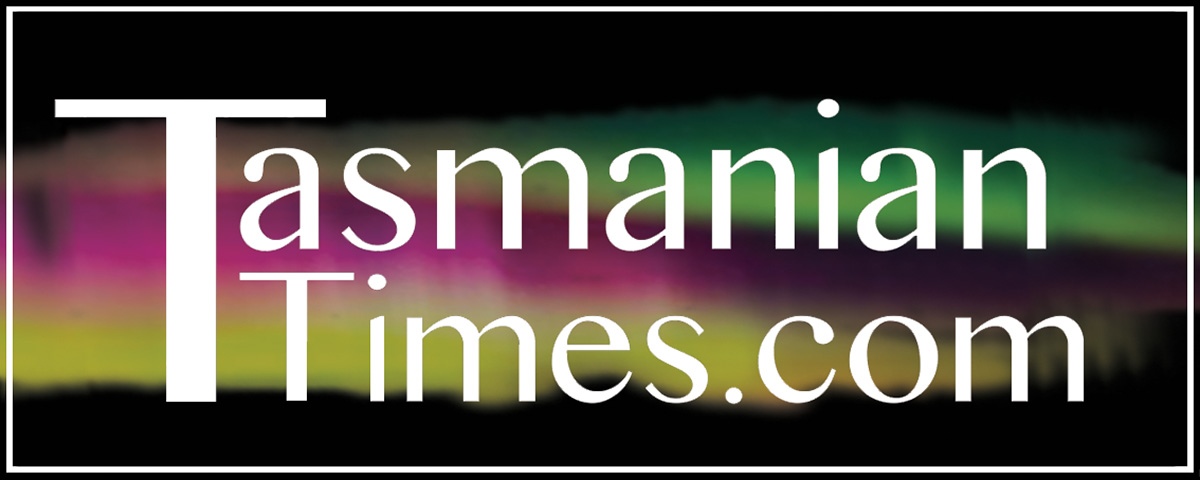 Author Credits: [show_post_categories parent="no" parentcategory="writers" show = "category" hyperlink="yes"]