AFTER MORE THAN TWO YEARS studying Parliament's perks, I concluded that former highly-principled citizens undergo a metamorphosis once incarcerated in the sandstone fortress that is Tasmania's Parliament House.
They start to think they're superior to the peasants working the fields outside the parliamentary castle and therefore should be treated differently.
There's an unwritten rule among the parties that any conversation in the parliamentary dining room is sacrosanct and won't be used for political gain. It's the same for perks: probably best described as honour among thieves. No one wants to spoil the party: members get high on the tantalising fringe benefit drugs available. And, yes, I wasn't averse to sampling free lollies from the pollies' bottomless jar.
Now I'm on the outside I realise how easy it was to be seduced. For the record, here's the top 13 ways (in no particular order) to rip off a Tasmanian taxpayer, with sincere apologies to my former fellow politicians for any glaring omissions. I chose 13 because it's an unlucky number for taxpayers.
1. FAMILY FUN: When I first entered parliament in 1996 I was sent a list of "benefits" for politicians. These included $3000 a year for an overseas "study" trip; and not only that but $3000 for your wife and family as well. Now it can be argued that politicians see little of their families and that they need the support and comfort of loved ones while overseas. But the fact was that most of the annual $3000 — or $6000 per family — was spent on a blatant family holiday, interrupted by the inconvenience of a token one-hour visit to some obscure third world Parliament House or government office to justify the trip, before relaxing on a palm-fringed island or ski field. And the best part for the politicians was that there were no questions asked; they were completely unaccountable. The $6000 could also be rolled over for one year so that each political "family" had $12,000 to spend. I used part of mine in the first year for my wife to accompany me on a trip to Wellington for a parliamentary subordinate legislation conference, which was a legitimate reason. Sure, we did a private tour of New Zealand later, but only the airfare and accommodation in Wellington were at taxpayers' expense. Shortly after, the family $3000 came to an abrupt halt. All because of what became known as the Pembroke Perk.
2. SKIING SCHOOL: Pembroke McKay tried on a rort that was breath-taking in its audacity and contempt for the taxpaying public. He used his $3000 to send his kids on a school skiing holiday. Pembroke wasn't even with them. At least most politicians went through the motions of actually accompanying their family on any taxpayer-funded jaunt. And don't forget Pembroke was the Minister for Health on a package of around $200,000. Apparently, a travel agent who handled the kids' package was incensed at Pembroke's try-on and leaked it to the media. All hell broke loose. The public was, rightly, outraged. And the State Government was forced to refer the matter to the full bench of the Tasmanian Industrial Commission, which subsequently knocked the "family" $3000 on the head. It kept the individual $3000 study tour but politicians had the inconvenience of having to lodge a report when they got back and, far worse, it was open for public inspection. Some of these make interesting reading. A lot of the "reports" consist of a few lines in biro scribbled on Pina Colada-soaked writing pads. The fact is the system is still being rorted — but at least just by the politicians and not their families as well. Pembroke was probably unlucky. He got caught, where many others before him got away unscathed. Pembroke remains unrepentant and unapologetic.
3. PHONE-A-KID: The tribunal axed the home phone bill lurk as well. Before Pembroke was pinged, members had their home phone bill paid in full — no questions asked. So, all those calls to family members and friends overseas — not to mention calls by the kids to their friends — were on the taxpayer. Some of these quarterly bills were astronomical, running into thousands of dollars. In 1991, an eccentric former Member for Lyons, the self-titled Duke of Avram, ran up a $4327 private phone bill using three Telecom telecards because his kids were overseas. So, the dreaded Pembroke-inspired tribunal ruled that, horror of horrors, members had to actually identify which of their home phone calls were legitimate electorate business calls — just like the rest of the population. I well remember the groans and moans after this was introduced as members sat at their desks with highlighters laboriously drawing pink or lime green lines to identify "legitimate" calls. "Bloody Pembroke," they lamented. They still got $250 a quarter mobile allowance — no questions asked.
4. TRIP LOTTO: The other highly-prized overseas travel perk is the kaleidoscope of Commonwealth Parliamentary Association (CPA) seminars, conferences and study tours. These yearly jackpots are like winning Tattslotto — except in this case everybody's marble comes up at some stage. First, you have to join the CPA at a cost of $50 a year, a bit like becoming the member of a travel rewards club. This "investment" returns handsome dividends in free international holidays. A token annual CPA meeting is held, usually in the frosty month of June, as members huddle in the wood-panelled House of Assembly members lounge under the envious gaze of oil-painted predecessors who had to be content with free train or horse-drawn carriage trips. The gathering resembles a board meeting of the Flight Centre — except they don't have to worry about shareholders, only themselves. Trips are handed out like lucky door prizes as shivering members fantasise about palm-fringed white sand beaches and dusky maidens far from home.
To their credit — or gross stupidity, according to their Labor and Liberal colleagues — the Greens have steadfastly refused to be associated with this perk, but just about all other members turn up for the annual junket handout. The trips, funded jointly by the CPA organisation based in London and Tasmanian taxpayers, are allocated on a rotational basis — Labor, Liberal, Independent — so that with a smaller parliament very few miss out. In fact, sometimes there are so many floating around they have trouble giving them away and members become very discerning. I remember one year I gained a trip to Ghana in south-west Africa and my Liberal colleague Rene Hidding only got a $3000 study trip (in addition to the yearly $3000 for every member). He nearly cried and did everything he could to get me to swap. The major prize is the annual Westminster conference in London followed by the yearly conferences and seminars around the world in exotic locations in the Caribbean, Africa, the Sub-Continent, and Canada. All expenses paid. Best of all, there's absolutely no accountability for the money spent, sometimes up to $20,000; all the sun-tanned, relaxed members have to do when they return with their duty-free shopping is to deliver a short, humorous presentation, with as little mention as possible of the boring seminar, to a boozy annual CPA dinner in the parliamentary dining room.
And, heaven forbid, if the junkets happen to coincide with the mundane experience of having to attend Parliament to represent your constituents, the overseas trip takes precedence and the unwritten agreement between parties is that you jet off and leave an empty seat in the House.
When I got lucky with the trip to Accra, capital of Ghana, for the 1999 CPA seminar, the marble drawer said: "Well done, Bob. You've got Accra." To be honest, I thought it was in India, and I had to study the map to find out we were going to Africa.
Stephanie and I flew South African Airlines to Johannesburg; took a sidetrip to Victoria Falls and the Hwange game park; and continued on to Accra via Luanda. The three-day seminar in the sumptuous Accra Conference Hall was in reality a front for an exotic, all-expenses-paid holiday. Nobody turned up on time for the "seminar", after the night-time entertainment punctuated by lavish banquets; every delegate had a chauffeur driven limo with police escort; we took "official" side trips all over the country where three-hour lunches were the order of the day; and the grand finale was a private audience with the then President of Ghana, a very imposing Flight-Lieutenant Jerry Rawlings, who had been installed in a bloody coup but was nonetheless very hospitable. All this in one of the poorest countries in the world.
When I got back after my three-week odyssey I wasn't even asked to give an address to the CPA dinner. And, yes, I did feel pangs of guilt when people remarked on how tanned and well I looked despite the rigours of an arduous overseas parliamentary conference.
5. ON THE BUS: One year, the Liberals had so many taxpayer-funded overseas trips due that our Whip, Rene Hidding, was embarrassed with riches. Rene, as he so often does, came up with an elaborate plan to use the loot to attract politicians on electorate tours with a "you have to be present to win" lucky draw; similar to social clubs when they have a cash draw and if you're not present it jackpots.
You see, Rene was having trouble getting members of the PLP to go on the bus tours around electorates that he regularly organised. (I mean, you can't expect politicians to do anything as mundane as meet their constituents without some carrot). "If you're not on the bus you don't go in the draw for one of the trips," Rene eventually threatened the stunned Libs.
Now, I'm not sure that taxpayer-funded study tours should be used in this way, but it guaranteed a crowded bus. There wasn't a spare seat. Unfortunately for Rene, controversy reared its ugly head. The travelling Lib roadshow was heading up the North-West from Hobart and Bill Bonde wanted to go home to Mawbanna afterwards instead of returning to the capital. So, Rene foolishly gave him permission to drive along behind the bus in his car. You guessed it, Bondey won one of the trips — a $3000 taxpayer-funded overseas study tour — when Rene drew his name out of the hat.
"But he wasn't on the bus," howled the other Libs in protest.
"Yes, but I said he could drive behind in his car. He was still on the trip," Rene argued.
A nasty scene developed. There's no more wounded or dangerous animal than a politician who's missed out on a trip. In the end it was ruled that Bondey was only 10 metres behind the bus in his vehicle when the draw took place — and could almost be considered a rear seat passenger of the bus. So he kept the prize. Still, there were no more lucky bus draws, and the empty seats reappeared.
6. CHINA FROWN: The most contrived trip I experienced during my time in Parliament was a goodwill trip to Fujian province in China by, wait for it, the executive committee of the Fujian-Tasmania Parliamentary Friendship Group. That's got junket written all over it. I'm not sure who came up with this little gem, but they deserve great credit for originality in thinking up new ways to defraud the taxpayer.
Tasmania has had a sister state relationship with Fujian province for more than 20 years and we received an inter-house memo saying Parliament intended to reconstitute the committee. "Free trip to China" flashed before the eyes of jet-lagged members, whose insatiable thirst for travel knows no bounds, and a huge contingent turned up for the free taxpayer-funded lunch to discuss ways of legitimising a trip to Fujian.
Excitement reached fever pitch when a fact-finding, goodwill, cultural, friendship trip — read RORT — was put on the agenda for later that year. Demand for places on the executive committee was high, with members well aware that it almost guaranteed a week or so of Chinese banquets and Moutai (grain whisky). It was decided that six people — two each of Labor, Liberal, and Independent — would make up the committee. Tragically, I missed out. But the 1998 election got in the way and when the idea was revisited in 2000 I scraped in.
The trip was a dazzling round of banquets and tours around Shanghai, Fuzhou and Xiamen. Most of the delegation nursed massive hangovers each day, after long nights imbibing moutai and the nightlife of a supposedly rigid communist country.
One night we arrived at our luxurious lakeside hotel in Fuzhou and someone suggested going up to the top floor to have a look at the view. There was a view all right — but not the scenic kind. The Tasmanian delegation had stumbled across a veritable communist Chinese paradise of stunning-looking call girls who were more than happy to make room calls later in the night. One of the delegation spent most of the next day on the bus learning the words for "blow job" in Mandarin, much to the amusement of the rest of the party. After that, the state excursion developed all the hallmarks of an end-of-season footy trip. Not surprisingly, the delegation failed to pick up any business for Tasmania. I'm not sure if members picked up anything else.
7. HOMING-IN: Free trips aside, the most astounding rort in Parliament was the yearly $5,000 "equipment allowance" given to each MP. This fund was set up to allow politicians to buy or upgrade office equipment. That sounds reasonable but in reality the allowance is too generous and, come the end of June, parliamentarians struggle to find legitimate items to spend the windfall on. To make matters worse, if they don't spend it — they lose it. And there's no way pollies are going to do that. So, they become very creative: instead of money being spent on things to help with electoral business, like computers, office furniture, printers and mobile phones, we find it going towards furnishing the family home … TV sets, VCRs, digital cameras, stoves, refrigerators, lounge suites, microwave ovens and coffee makers. Pollies argue these household items are for their offices; but the fact is they stay there for a short time and then end up in their kitchens or loungerooms — all funded by the taxpayer. There was a half-hearted attempt by the Premier's Office to stop the rort in my final year in Parliament but it continued unabated. All it took was a phone call and the stuff was delivered — tax free and no questions asked — to your office. It was like a $5000 wedding present every year.
8. SLY GROG: Pollies love a drink … and being elected to Parliament means you'll have free alcohol for the rest of your political life. It works this way. The top politicians get free booze for their offices. For party leaders it's unlimited; and even deputy leaders, house business leaders and party whips get their fridge stocked with grog. The Opposition and Government leaders can get anything they want … from spirits to expensive wines. Fair enough. It's meant to be for entertaining important visitors. But it becomes an alcohol pipeline to supply every member of the party with free drinks; like having your own pub.
After work people in the real world go to a bar and pay for a drink, but in Parliament members go to their leader's fridge and help themselves. Not only that, they take it away to their own offices or even to their own homes for entertaining. It's an unwritten law that nobody pays for grog. I've seen plenty of alcohol making its way out of Parliament House in varying degrees of disguise … cardboard boxes, sports bags, briefcases, even coat pockets. The leaders also get an unlimited expense account so that they take members and staff for an endless array of free lunches and dinners. When I became leader, I asked the parliamentary accountant what was the limit on the expense account. He looked astounded.
"Whatever you need. We'll tell you if it's too much," he said, winking.
The real wonderland in Parliament House is always the plush Speaker's rooms, where the nightlife and depth and breadth of entertainment rivals Wrest Point Casino. When present Speaker Michael Polley first had a stint in the job under Michael Field's premiership in the early 1990s, his quarters were referred to as "Polley's Disco" because of the non-stop noise and party atmosphere. No wonder pollies look the worse for wear sometimes.
9. GHOST TOWN: Another parliamentary ruse is the phantom party meeting. Members of Parliament receive an electoral allowance depending on the size of their electorate, mainly for travelling expenses. But they get this amount — varying from about $12,000 in Denison to $20,000 in sprawling Lyons — whether they use it or not. The only other way you can claim direct expenses for travelling, accommodation and meals is attending PLP meetings (meetings of Parliamentary Liberal Party members) around the State.
So, if you want free accommodation or entertainment you need to organise a PLP meeting the next morning so you can claim everything from the taxpayers. I've been to countless PLP meetings in Hobart because northern members want to stay in the south a bit longer and not have to pay for it. Many of these party meetings last about 15 seconds or less and are attended by one or two people. It doesn't really matter because there's no quorum stipulated. All you need is the Whip (the book-keeper) and the leader or deputy leader to make it look good. A few members sometimes roll up, bleary-eyed from a big night out, and laugh and joke about the "express" meeting to legitimise the rort. The Whip duly enters the bogus minutes in a big leatherbound book and the green expense claim forms are handed out to eager members.
The alternative rort is party meetings at Tasmanian resorts where taxpayers fund weekends of golf, tennis and good times, with a few hours of pesky meetings sandwiched in between. Of course, all expenses are paid for northern members to attend Parliament on sitting days, including accommodation regardless of where they stay. Many bed down with relatives and still claim. Some buy an apartment in Hobart and use the expenses claim to pay it off; so in reality the taxpayers fund the members' real estate acquisitions.
10. GOLD STRIKE: The oldest weapon in the parliamentary expense arsenal is the gold rail pass. These valuable (upwards of $500 depending on the current bullion price) solid gold medallions are given to every member of Parliament when they're elected. They're supposed to be returned at the end of parliamentary careers but, despite threatening letters from the respective clerks-of-the-houses around Australia, their intrinsic value means few ever find their way back. Naturally, these relics of the past had some relevance when rail travel was the main mode of transport around the country. Now they're collector's items. But never underestimate perk-driven pollies; they'll seldom let part of the arsenal go to waste.
The gold rail pass is accepted as an entrée into the members' area of the MCG and other sporting venues around Australia. I wonder if our founding fathers — weary from days of train travel — would have envisaged the gold medal being used to watch a Test match or see Essendon play Collingwood.
However, you've still got to be careful. A prominent Labor member of the Tasmanian Legislative Council tried to use his gold pass for free entry to North Hobart Oval for a local footy finals match a few years ago. Tassie local leagues are struggling financially in the shadow of the mighty AFL, and the honorary gatekeeper was incensed that a well-paid politician was trying to get in free. Not only that, but he'd jumped a very long queue.
"You bloody cheapskate," the official thundered so that the conga-line of paying patrons could hear. "Why don't you queue and pay up like everybody else?" The red-faced pollie slunk past leering footy fans to the back of the queue, vowing to stick to the MCG in future.
The gold passes are still accepted on any government railway, and apparently Melbourne trams! The only time I used mine was when I attended a meeting in Adelaide of all State Liberal small business spokespersons, hosted by then Federal Minister Peter Reith. We were in Opposition and because I had to pay for most of the trip myself I thought I'd cut back on expenses by using the gold rail pass between Melbourne and Adelaide. Never again. It was an overnight trip and although I had a private berth my 190 centimetre frame meant I didn't get any sleep. I arrived for the meeting bleary-eyed and brain-dead. Peter Reith is hard enough to deal with at any time, let alone without sleep.
11. GOVERNOR'S PLEASURE: The best and cheapest restaurant in town for politicians is Government House. And isn't it amazing how parliamentarians of all political persuasions — republican or monarchist — flock there to soak up the 19th century ceremonial splendour. Part of it was the impeccable hospitality provided by Sir Guy and Lady Green — surely the best loved and most respected pair to inhabit Government House — and the exquisite food, wine and service. From the time you stepped through the marble entrance to be greeted by his Excellency and Lady Green and their ambassadorial or eminent guests, it was an unforgettable experience. Pre-dinner drinks are served in the ornate drawing room before entering the magnificent mahogany and cedar dining room where, seated around a long table so highly polished the 25 or so guests' faces are reflected in it, you are served the best Tasmanian fare on offer.
The world stands still: and you enter a time machine to alight at an English country manor of more than 200 years ago. Always there are four glasses placed before you to handle sherry, white wine, red wine and then dessert wine; port and liqueurs are served with coffee back in the drawing room. There's a pecking order around the table and as Opposition Leader I moved up to the middle to be with the Governor and the guest of honour — usually an ambassador. Thankfully, speeches are kept to a minimum and there's only a toast by the Governor followed by a short response from the honoured guest.
Unfortunately, I ruined convention on my first visit. The seating arrangements are posted on the wall as you enter the drawing room — which should be memorised — and during pre-dinner drinks you are told which lady you must accompany into the dining room. I "drew" Annie Fitzgerald, luckily a good friend, and she took my arm as I escorted her into the room behind the Governor.
"Shit, I've forgotten where we're sitting," I whispered. Annie was not impressed as we circled the table, which grew in size to a small football oval, several times desperately looking for our places.
"Having trouble, Mr Cheek?" Sir Guy said, as he became mesmerised by my laps of the dining room. He called over one of the attendants, who found my place. Annie has forgiven me — just. Lady Green's lack of pretension was a great asset. Knowing it was Stephanie's first dinner at Government House, she took the trouble to post her the menu next day with a note saying that she thought she may like a reminder of her night. How many Governors' wives would do that? Yes, I'm a republic supporter but I unashamedly went to countless dinners at Hobart's best restaurant; we met ambassadors, governor-generals, royalty and state leaders. I think it should've been renamed the Greenhouse because Sir Guy and Lady Green certainly made it their own. I tell you what, it sure beats McDonald's.
12. SITTING PRETTY: Most politicians, apart from ministers, are seconded to sit on parliamentary committees, such as the Public Accounts Committee or Subordinate Legislation Committee. They occur mostly during breaks on sitting days and often the meetings only last a few minutes; a token gesture. Amazingly, pollies get paid an extra $90 or so (0.12% of base salary for the chairman and 0.10% for the members) on top of their parliamentary salary to attend. Although some meetings can last up to an hour, you still get paid your $90 for the express lane ones. I've been to some committee meetings where we've barely had time to fill in our green claim forms and have coffee and biscuits before the chairman called a halt. I must admit my hand sometimes shook as I handed it to the parliamentary clerk for processing. This is double-dipping at its best.
13. SCREWED DRIVER: This one's on me. I was given a limo and driver when I was elected leader; the same as ministers. Amazingly, my driver, Mike Hawkes, lived near Deloraine, about 250 kilometres from Hobart. "Nothing against Mike, but can I get a driver who lives in Hobart?" I asked. No one available. "Well, don't worry about picking me up when Parliament's sitting because I only live five minutes away in Sandy Bay." There was a revolt and the union threatened to intervene. So, Mike drove 250 kilometres to pick me up from home and drive me the four kilometres to Parliament House. He sat around all day and drove me home at night. On Thursday nights, he drove the 250 kilometres back to Deloraine! Meanwhile, northern members had Hobart-based drivers who had to motor to Launceston to take them to functions. Work that one out.
FOOTNOTE: This is a reflection on the system and not Mike. He was a great driver and became a good friend, despite the fact Liberal Members were convinced that he was a Labor spy!
HONOURABLE MENTIONS: Claiming raffle tickets as tax deductions and still keeping the prizes if you win; and, of course, superannuation, for which I was ruled ineligible because I didn't stay long enough to participate.
With so many contenders — and so many innovative members — it's obvious that some genuinely sinister rip-offs may have slipped my attention. Politicians offended by not having their favourite perk included can apply in writing — giving details of how severely it disadvantages taxpayers — to have it assessed for the next edition of the Top 13.
DISCLAIMER: The author declares an interest by having participated in some of the Top 13 perks.
Extract from Cheeky, Confessions of a Ferret Salesman. Order exclusively online through the TT home page ad.
Earlier:
Sugar Ray's king-hit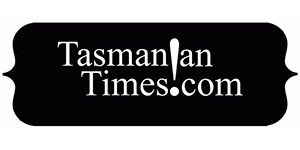 Author Credits: [show_post_categories parent="no" parentcategory="writers" show = "category" hyperlink="yes"]