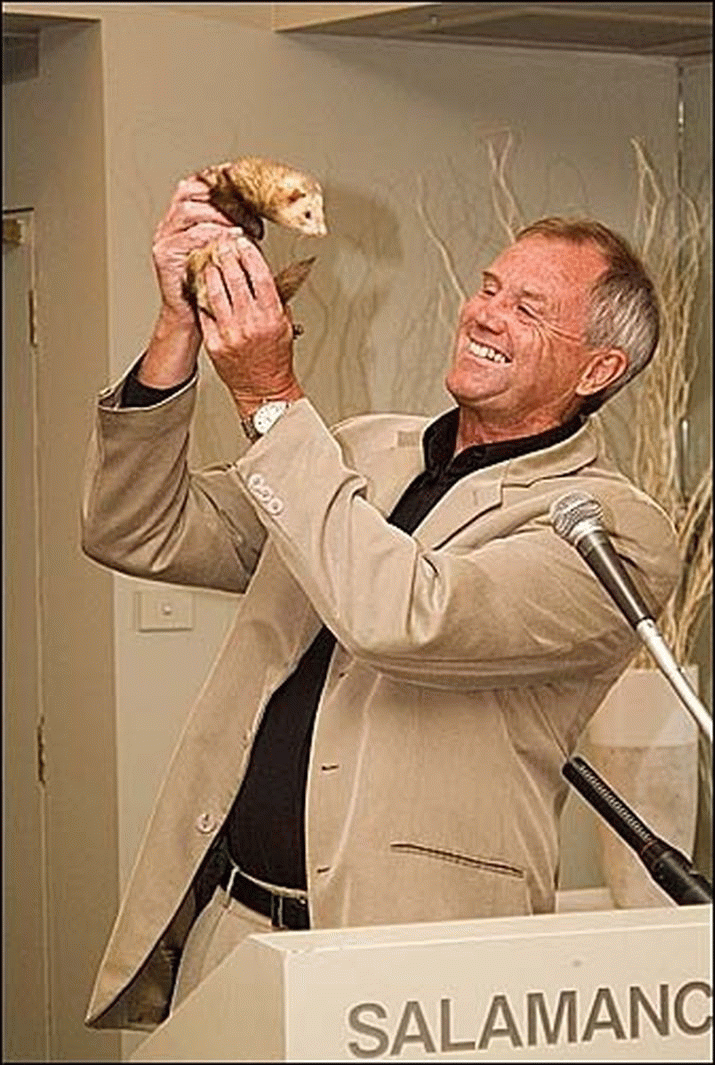 I'M HERE to welcome you to this — the launch of Cheeky, Confessions of a Ferret Salesman, by former Mercury journalist and former politician, Bob Cheek.
As I was preparing these few words, I was astonished to have this Press Release from Leader of the Opposition Rene Hidding drop into my inbox:

Was it a late attempt to nobble Cheeky's book, I wondered …
It is customary at public events such as this to acknowledge dignataries and welcome special guests.
This is not exactly a normal book launch.
Thus, an especially warm welcome to … Maxine the Ferret.
Maxine adorns the cover of this extraordinary book.
Now, I don't use the word extraordinary to, in typical tabloid style, overstate the case.
This is an extraordinary book, an astonishing book …
It is brutal in its honesty, as harsh on the author as on others, withering in its whistleblower analysis of Tasmanian political and business life.
It is the view of somebody who was on the inside.
If you are on the inside in Tasmania you normally keep your mouth shut and play by the rules of the club … for Tasmania's past and present is scarred by secret deals and secret political business never revealed and by those who speak out being intimidated into silence, even exile.
Bob Cheek confronts this reality and mentality head-on. He is courageous in doing so for Tasmania is best served by the truth, even when it offends and threatens the powerful.
One of Tasmania's great journalists John West wrote in 1852: "The fear of satire checks the haughtiness of power".
There's plenty of satire in this book. And there's lots of haughtiness laid bare.
West — the editor of the Launceston Examiner in a period when that paper was a major force for change in mid-nineteenth century Tasmania who went on to become the first great editor of the Sydney Morning Herald — believed that a society unable to speak and hear the truth was doomed to tyranny.
Bob Cheek would say that in this book he has spoken the truth — as he sees it — about Tasmanian political and business life.
And a lot of it is not pretty. But — as those who read the extracts of 13 Ways to Rip-Off the Taxpayer (Cheeky: blows the whistle on perks) and Sugar Ray's King Hit (Cheeky: Sugar Ray's king hit)— it's pretty funny. Darkly funny.
As I prepared these few words I got a phone call from a grey nomad somewhere deep in the Northern Territory.
Hullo Linz. It's Ian McCausland.
He'd heard about the book … and made me promise — or he would come back and live here and edit the Mercury again — that I would pass these words on to Cheeky:
When he worked with me at The Mercury Bob Cheek and I neither liked nor disliked each other. His multitude of entrepreneurial interests — all with their headquarters at 93 Macquarie St — suggested that when Bob left The Mercury, the company's phone bill tumbled.
But like him or hate him, Bob has an insight, incisiveness, and perception of Tasmanian politics and those at its suppurating yellow belly that few could match.
And, most of all, he is a master of the wordsmith's craft. It should be a bloody good read.
Couldn't have said it better … I will now hand over to Bob Cheek, who wants to answer as many questions as you can ask him.
The individual has always had to struggle to keep from being overwhelmed by the tribe. If you try it, you will be lonely often, and sometimes frightened. No price is too high for the privilege of owning yourself.
Friedrich Nietzsche
A speech for the launch of Cheeky: Confessions of a Ferret Salesman, Salamanca Inn, Tuesday, November 15.
The Extracts:
HERE
What Rene thinks:
Media Release
RENE HIDDING, MHA
Leader of the State Opposition
Tuesday November 15, 2005

Bob Cheek's book serves to highlight how far the State Liberals have come

Opposition Leader Rene Hidding said the release of Bob Cheek's memoirs today only served to highlight how far on the State Liberals have moved since his disastrous time as leader that saw the Liberal Party receive the worst election result for a major political party in nearly a century.

Mr Hidding said he had not even had time to read the book yet, but he was aware of some of the claims that had received publicity in recent days and this afternoon.

"What I can say is that in the material released since late last week, the situations have either completely changed or have been substantially misrepresented. People should bear in mind this is Bob Cheek's view of the world, nothing more and nothing less, and Bob Cheek's view of the world is a rewrite of the past that does not always correlate with the truth.

"The inescapable truth about Bob Cheek is that the Tasmanian people passed the ultimate judgement on him and he was the first leader of a major political party to lose his seat in the past 100 years."

Mr Hidding said above all else, today's launch had served to remind him of the huge dissatisfaction within Liberal ranks when Bob was leader, and of the enormous challenges every State Liberal candidate faced trying to get elected in 2002 with such an unpopular and erratic leader.

"In a sense I thank Bob Cheek for issuing such a stark reminder to the Tasmanian community of how far the State Liberals have come without him as leader.

"Since Bob lost his seat and the leadership, the State Liberals have moved on. We committed to a fresh new approach to Tasmanian politics, underpinned by unity, and sheer hard work, engaging with the Tasmanian people like never before.

"We have held the Lennon Labor Government accountable for its failings in so many areas, its warped priorities, its callous neglect of the disadvantaged and vulnerable in the community, while the Premier lives it up and does secret deals with his mates at the big end of town.

"And we have rolled out an unprecedented amount of policy, providing the Tasmanian people with a clear understanding of how the State Liberals would do things differently to the arrogant and incompetent Lennon Labor Government, with our Foundation Plan for Securing Tasmania's Future.

"The State Liberal team, Cheek-less, is concentrating firmly on the future – a future where we can Secure Tasmania's Future, and make Tasmania a beacon of prosperity, and compassion, where all Tasmanians have a secure future.

"So in a sense Bob Cheek has, with his memoirs, defined how differently and how well the State Liberal Team is operating without him."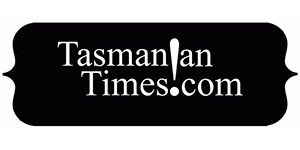 Author Credits: [show_post_categories parent="no" parentcategory="writers" show = "category" hyperlink="yes"]