FOLLOWING the return of the fact-finding mission to Finland to look at pulp mills, the TCCI's ringing endorsement of the Tamar Valley pulp mill proposal misses a number of critical points.
Whilst it's good that they're trying to educate themselves, clearly the Pulp Mill Task Force is a poor choice of tutor. By focusing the visit on mill-friendly locals, any assessment of the Finnish pulp mill will have been through blinkered, rose-tinted glasses of little relevance to Tasmanians.
In addition to being misguided from the start, the tour has a questionable, underlying motive. The participation of Rod Wallis, from the Tasmanian Government's Communications Unit, clearly demonstrates an underlying agenda of pro-mill public relations both during the visit and on return. His hand in the production of the TCCI-branded pulp mill trip DVD that is now being distributed raises further questions as to the relevance and independence of the information.
Fundamental differences between the mills visited in Finland and the Tasmanian proposal have been pointed out (Wrong hemisphere, wrong mills) and extend beyond just the type of wood used. These differences combine to paint a very different picture of social acceptance and economic dependence on pulp mills. As a result, the comparison of the Finnish mills to the Gunns proposal is like looking at chalk and cheese.
By organising the misguided itinerary of the trip, the Pulp Mill Task Force is yet again pursuing its agenda of presenting a skewed view of pulp mills and their integration with the community.
The TCCI has an onus of responsibility to make a balanced assessment of the impacts of this mill on ALL issues relating to community, economy and environment. It must listen to ALL stakeholders and consider ALL examples available.
Differences between the mills visited in Finland and Gunns' proposal are many and important. Differences extend from age, type of wood, scale, power source, and adjoining papermaking operations, and these affect the impacts on both community and the environment in a very different way to what we may see in Tasmania.
Environmental tragedy
Feedstock is a fundamental difference between Finnish mills and Gunns' proposal. The mills visited by the Task Force are not eucalypt-based. Mostly softwood, much of it from Russia and some presumably oldgrowth, is shipped in from afar.
The Tasmanian community has long called for the protection of oldgrowth and high conservation value forests. The Finns have little oldgrowth left and are far removed from the coalface of the forest destruction that feeds the mill. Consider the difference in community perceptions involved. Tasmanians see their forests cut down, burnt, and carted away, day after day on the back of a truck. Much of the Finn's timber is imported from elsewhere.
Here I am not saying that the destruction of Russian forest is less important than that of Tasmania. Deforestation and habitat loss is an environmental tragedy on a global scale that affects us all, eventually. What I am commenting on is the way the community interacts with that forest and its connection to it. A community removed from the destructive logging component of the industry would clearly feel less angst.
Gunns' recently released Annual Report holds some alarming information. In relation to the pulp mill it states "the project provides an ability for the company to obtain an increase in the value of pulpwood through accessing the pulp market in addition to its current woodchip markets".
Despite initial comments that the pulp mill will process woodchips that would otherwise be exported, it is now obvious that they want to have their cake and eat it too. Maintain export wood chipping AND feed a hungry pulp mill.
Add up current woodchip exports, quoted as 4.37 million tonnes, and the potential appetite of the pulp mill and you get well over 8 million tonnes. Then consider that this proposal seeks 30 year access to public native forests and it is not hard to foresee ongoing forest destruction on an industrial scale. This can only entrench the current debate the entire community wants resolved, including, I hope, the TCCI.
Gunns also clearly states that "the Bell Bay site has been selected due to its proximity to an existing wood supply". This reinforces fears for the future of unprotected native forests, including oldgrowth forests, in the north and north-east of Tasmania.
If proximity to plantations was an honest need, Hampshire in the north-west is far more attractive, being surrounded by tens of thousands of hectares of Gunns' own plantations. Longreach near Bell Bay is close to remaining tracts of unprotected native forests. These are clearly in the pulp mill's sights.
A community already stressed
As a trip that was observing and publicly commenting on economic and social issues, delegates would do well to consider the age of the pulp mills and how they fit into society. Some of the pulp mills in Finland are almost one hundred years old and have undergone many renovations to upgrade technology.
The Task Force and TCCI visited a community that has grown up with pulp mills. In Finland, the pulp mills have changed and been upgraded to adapt to community and environmental needs and demands.
Compare this to Tasmania, where the community is to be forced to adapt to the imposition of a pulp mill that is pushed upon them. Here, the environment bears the inequitable brunt of a mill that will entrench and drive ongoing forest destruction and pollute an already stressed air shed and a pristine marine environment.
Clearly this fosters a fundamental difference in community perception and as a result, acceptance.
Employment and economic comparisons between Finland and the Tamar Valley will be skewed. Unless carefully dissected, TCCI's observations of employment, economic benefits and other spin-offs show the combined effect of associated pulp AND paper making facilities. In Finland, many pulp mills have paper mills nearby, further value adding, job creating and increasing economic benefits.
The Tamar Valley pulp mill has no paper-making proposal tied in. Pulp that would be produced is destined for bulk export to overseas paper mills. What we do have is the promise of the chance to look into the potential of a paper mill. Like the original promise of a Totally Chlorine Free, plantation-based pulp mill, this promise is worthless and could turn out to be hollow.
Throw into the mix that the Tamar Valley pulp mill will be powered by a huge, wood fired electricity generator that will consume up to 500,000 green tonnes of forest products. Add the impact of this on a community already stressed with existing air pollution problems that is acknowledged to contribute to the premature death of up to eight people each year.
If this trip were serious The Pulp Mill Task Force would have compared apples with apples. The most comparable pulp mills to the Tamar Valley proposal are modern mills located in South America, which are fed from vast estates of eucalypt plantations.
This Task Force needs to visit Brazil, Uruguay and Valdivia in Chile. There they can report home a different story of community opposition to mill construction and a recently built mill that suspended operations because of environmental impacts.
The Wilderness Society and much of the Tasmanian community will not support any pulp mill that uses native forests or chlorine bleaching because it will drive ongoing forest destruction in Tasmania and pollute both the air and marine environment.
Tasmania's economic and environmental future depends on the protection of oldgrowth and high conservation value forests and the growth of diverse forest-based jobs. The $250 million pledged by the government can help the forestry industry shift away from oldgrowth logging towards alternative forest-based activities.
The current pulp mill proposal does not represent this shift. It is a step backwards, entrenching the logging Tasmanians have fought so long to stop. With it comes an ongoing need to protect the native forests that will otherwise be targeted.
Earlier:
Wrong hemisphere, wrong mills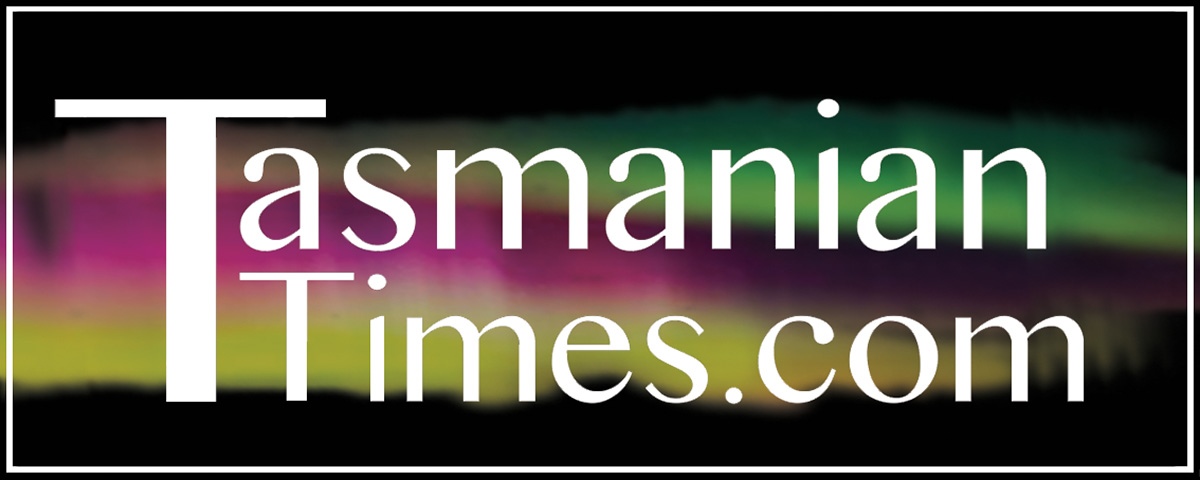 Author Credits: [show_post_categories parent="no" parentcategory="writers" show = "category" hyperlink="yes"]