TASMANIA'S logging contractors feel betrayed by the company they stood by during last year's federal election.
The article says:
Last week timber giant Gunns Ltd told forest workers in the state's North West that harvesting quotas would be reduced by 20 per cent immediately in the wake of a cut in woodchip exports.

Huonville haulage contractors Gary and Christine Coad said … the crisis in the forestry industry was already entrenched before last week's announcement.

Contractors are at "rock bottom", unable to make ends meet because a deregulated market has those tendering for work "screwed right down", Mr Coad said.
They said they waited until now to speak about an industry notorious for pressuring its critics to silence.
Mr Coad said the virtual monopoly held by Gunns means those who criticise the company can be squeezed out of business. With many contractors getting work on a day-by-day basis, Mr Coad said work stops coming to those who object to issues, such as unfair rates.

"The biggest problem in the industry is that Gunns has a virtual monopoly," he said.
After 30 years in forestry haulage, the couple got out late last year but not before attending rallies last October to protest then Labor leader Mark Latham's election promise to compensate workers in return for leaving the industry.
Now, just seven months later, the Coads say the industry is wondering what they fought for by turning up to rally behind Gunns chief executive John Gay, the State Government and Prime Minister John Howard.

"We came up and fought for John Gay's livelihood, well now it's time for him to turn around and do the same for us," Mrs Coad said.

Adding to the sense of betrayal is the likelihood Gunns knew woodchip exports were going down at the same time they were telling the industry business was "buoyant".

Mr Coad said many workers waited until after the election to see if it would be prudent to invest in more machinery. With the Howard Government's win, many contractors refinanced to upgrade operations on the assurance by Gunns that the "future was rosy and would be rosy for a long time," he said.
Mr Coad said it is not good enough to put bankruptcies down to "bad management".
Instead, he described an industry prepared to employ people until they go broke "and disappear". He said the removal of truck licences meant anyone can buy a truck and go into business, so there was always someone else to take the work for a pittance and make a go of it.
Instead, he said the forestry industry understood there were ebbs and flows in the market.
Mr Chipman said forestry is not the only primary industry feeling the brunt of a downturn. Poppy growers, wool producers and the mining industry all have felt the brunt of the market and have to sink or swim.
"The message we've got is that people can adjust and secure themselves for a certain time," he said.
"Everyone needs to tighten their belt a little bit. Any downturn will also be suffered by the company and it's shareholders. No one wants this because it affects everyone."
Extracts from The Mercury, Inside Stories section, Saturday, May 14, 2005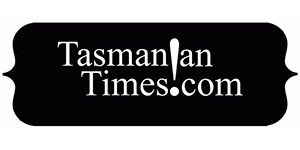 Author Credits: [show_post_categories parent="no" parentcategory="writers" show = "category" hyperlink="yes"]