The 2005 Ten Days Festival is a resounding success if Robyn Archer is to be believed.
Is there any other festival director in Australia so good at thumping atmosphere and community spirit into our collective bloodstreams?
Nonetheless, there are some rotting lemons in her benchmarked basket of fabulous achievements. So let's try and balance Ten Days' intense publicity with a few reflective reality bites.
Archer's thunderous claims for the French Masters from the Musee Leon Dierx in Reunion have fallen on deaf ears amongst many national art critics. The Australian's Peter Timms noted that, "Government bureaucrats have chosen to overwhelm this modest group of objects with a PR avalanche – Launceston's Mayor, for example, calling it "a major international event", which, even by a politician's standards, is embarrassing and irresponsible. In the long-term, such overblown hype can only be counterproductive."
Similarly, the question of why this supposedly major exhibition isn't touring anywhere else in Australia, thus helping defray costs and broadening exposure of Tasmania's international cultural coup, is answered partially by senior national curators who say privately that the show is of insufficient quality to appeal to mainland galleries.
To be fair though, bringing these majors and minors to Launceston is a wonderful achievement. Amidst the second raters and over hyped wannabe masterpieces, there are a few true gems. For Tasmanian audiences, miserably underserved by lifetime diets of strategically abbreviated cultural funding, the French Masters is a significant chance to demand higher artistic standards in the future.
But hype or no hype, the exhibition's opening invitation was abysmal. Instead of a well-designed tribute to the status of the much-heralded show, guests received a cheap postcard covered with a sticky printed label. Indeed the invitation's exceptionally second rate unprofessional styling was in such sharp contrast to the rhetoric surrounding the prestigious event it completely contradicted the intended standards of the show.
Elsewhere, Terrapin Puppet Theatre's widely anticipated Garden of Paradise production looks like it'll be returning to the drawing board before touring Denmark. Insiders ask why this particular event, lavished with a budget rumored to be somewhere well above $200,000 has no accompanying Danish translation.
More importantly, The Garden has left critics utterly unconvinced about its artistic merit. With most 10 Days theatre productions struggling to meet what are evidently far higher artistic standards on budgets much closer to ten per cent of The Garden's price, why did this less than salutatory Ten Days centerpiece even make it out of the committee room that so evidently devised it?
Ill-fated force-fed initiatives
Can culture created by defensive non-arts professional boards actually fly, in today's world? Ten Days soaks so much capital out of Tasmania's arts budget we've forgotten that there have been no other real increases to the island's overall arts funding during Premier Bacon's two terms, let alone the Lennon Government's tenure.
Surely with more accurately targeted year round funding, Ten Days events will have a better chance to develop organically out of Tasmania's permanent cultural talent pool? Instead, festival management keeps cooking up these ill-fated force fed initiatives.
In 2003, Ten Days manically hyped hand-crafted Tasmanian souvenirs, but are we really to believe that this island's creative soul can be represented by slip cast pottery boots and derivative Huon pine pegs?
Meanwhile, Hobart's vibrant commercial galleries simply weren't admitted to the 2005 Festival program, yet they've collectively presented exceptional contemporary exhibitions during the event. Were they being punished for dissenting over the 2003 forestry funding issue?
Isn't it time the Ten Days Board accepted Tasmania's bolshie independent unconventional artistic community's psychically fragmented personality? Dissenters or not, many Tasmanian visual artists still await tangible signs of Robyn Archer's genuine respect for their artistic freedom.
Yet there were some exceptional moments during Ten Days 2005 and the organizers are to be heartily congratulated. The Crystal Palace, installed on Parliament House lawns was an inspired centre of festival fun.
The luxuriously decorated pink palace drew some of the most diverse crowds of locals and visitors to its programs. In reflection, two early middle-aged turtles I met in yesterday's exquisite sunshine note that Tasmania's arts marketing must become properly resourced obligation henceforth.
Keeping Ten Days' new audiences engaged in local arts events is the real challenge.
Critic Jane Rankin-Reid's column first appeared in The Sunday Tasmanian, Sunday, April 10.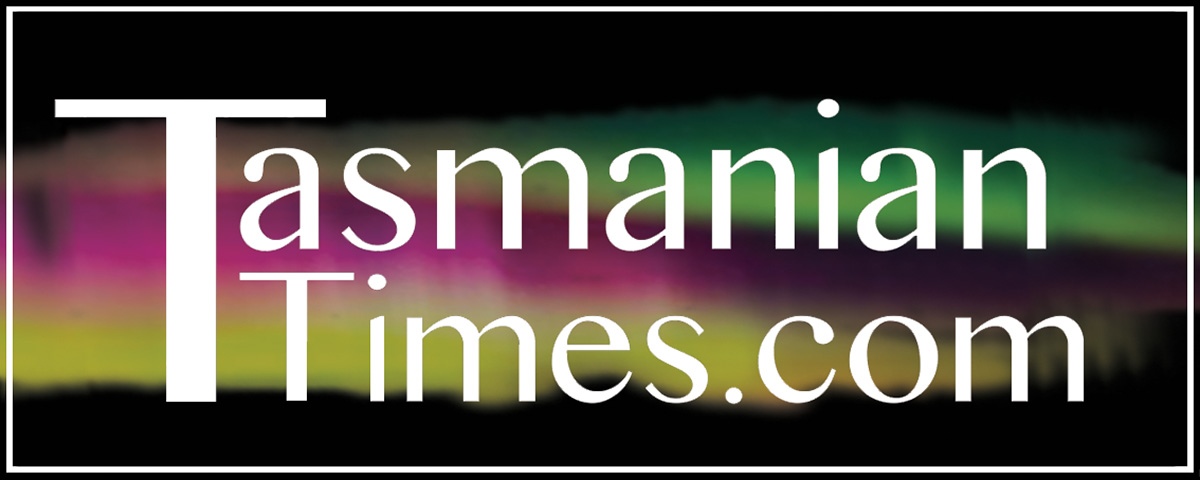 Author Credits: [show_post_categories parent="no" parentcategory="writers" show = "category" hyperlink="yes"]