On Saturday April 9 Emma and Lucy Lake flew to the Gold Coast to compete in this week's National Under-18s Hockey Championships. It is the second time the sisters from New Town will represent Tasmania.
The Lakes have recently moved from local club Canterbury to ladder-leader OHA (Old Hobartians Association). The change was not without controversy.
"Our coach [at Canterbury] understood why we wanted to change," said Emma. "It was the other players' parents who were difficult."
At 17 the Lakes were among the oldest players at Canterbury, which meant seniority within the team and more responsibility on the field.
"That was okay," said Lucy, "but we couldn't learn and develop. We wanted to be able to learn from more senior players and there weren't really any at Canterbury."
The fact that the OHA coach also coached them in the State side further cemented their decision. In the recent season-opener OHA celebrated a win and the Lakes couldn't be happier.
"It was great," said Lucy, "it was a fun game. It was serious and we played hard, but it was fun too."
They are excited about the pending trip to Queensland to represent Tasmania. Last year they travelled to Darwin for the Nationals. Like most teenagers they find the travel a welcome distraction.
"We get to go to Wet 'n' Wild," said Lucy.
"But we have to stay out of the sun, because you get dehydrated," Emma said.
This dilemma won't be the only one they'll face during the Nationals. They must ignore the national selectors who will stalk the sidelines, on the lookout for new Commonwealth Games potential.
"We were told that nobody in our team would make it anyway," Lucy said. "That's what our coach said."
It's not that their hard work or talent is lacking.
"No, he said it so that we weren't all going 'Ooh, Australian selectors' … so we're more of a team."
The steely focus on teamwork is a necessity, but individual selection remains a tantalising prospect.
"I mean there's a chance we could [be selected] but …," said Emma.
Tall with tumbling blond curls
Emma and Lucy are identical twins. They are tall with tumbling blonde curls and flat bellies that make older women jealous. Although they haven't dressed alike since they were five, today they wear identical jeans, but hadn't noticed the coincidence until it was pointed out.
"We share each other's clothes anyway," laughed Emma.
Despite the many similarities, Emma and Lucy are intent on distinguishing themselves as individuals. They enrolled in separate colleges this year.
"We wanted to have a wider friendship group," said Lucy. "Well, not a wider friendship group, but just not the same friends."
"When you're at one school and you look the same …," started Emma.
"And you play hockey together and then you come home and you're together and …," continued Lucy.
They both shrug.
It's hard enough for teenagers to find an identity, but being an identical twin makes it a quest. From a very young age Emma and Lucy have faced confusion over who's who, they've tolerated being constantly compared, and they've rebelled against being referred to as a collective.
"You're seen as 'the twins' not as just Emma and Lucy," Emma explained. "It's strange now at school 'cos teachers actually come up and say 'Hi Emma' instead of just looking at me funny cos they don't know which one I am. It sounds silly, but that's a noticeable difference."
What Emma is describing is something the rest of us take for granted: being a person with a name rather than being identified by a fluke of conception. Being at separate schools has helped, but the cost is high.
"I miss Lucy at school," said Emma.
Lucy has felt the separation acutely.
"I'm kind of lonely, I think it's half 'cos I kind of don't have Emma," Lucy explained.
The girls were born only minutes apart and Emma is the 'big sister'. They are a great support to each other and have maintained a circle of loyal friends.
"You don't need to see each other every second day to know you're still friends," said Ella Kearney, 16, a friend of the Lakes since they were five. "You could ring up after, like, a month and then be like 'Come over', and it'd just be normal."
The girls realise that their busy lifestyle has an impact on their social life.
Hockey schedule is exhausting
"Even if we were at the same school we wouldn't see each other much more than we do," said Lucy.
'Busy' is an understatement. On top of the demands of college-level studies Emma and Lucy's hockey schedule is exhausting.
"We have training twice a week and running twice a week," Emma said, "and then we are expected to go to the gym at least twice a week …"
"But we don't," Lucy laughed.
"And then there's a pool session we can go to on Mondays. And then through the holidays we also had individual sessions," continued Emma. "That's just state, including club [competition], that's another two days of running and training."
The conversation turns to the experience of being a twin. The girls are bemused at the idea that some people can't tell them apart.
"I mean we don't even look alike," said Lucy.
"Yeah, and I'm fatter than Lucy," said Emma, who isn't.
Emma and Lucy do look very similar, but to those who know them the secret is in the subtleties: their voices, their moods, their eyes, their mannerisms. But it doesn't take a keen observer to tell them apart on the hockey field. Former soccer player Emma is unmistakable in goalie's mask and padding.
There is more than a hint of characteristic competitiveness to these girls and it seems that Emma and Lucy Lake love nothing more than a challenge.
"Yeah, we're competitive," said Lucy.
"We've always had to compete against each other so …," Emma shrugged.
They both laugh.
Perhaps this competitive edge will serve the Tasmanian team well at the National Championships next week. It might even catch the eye of those roaming national selectors.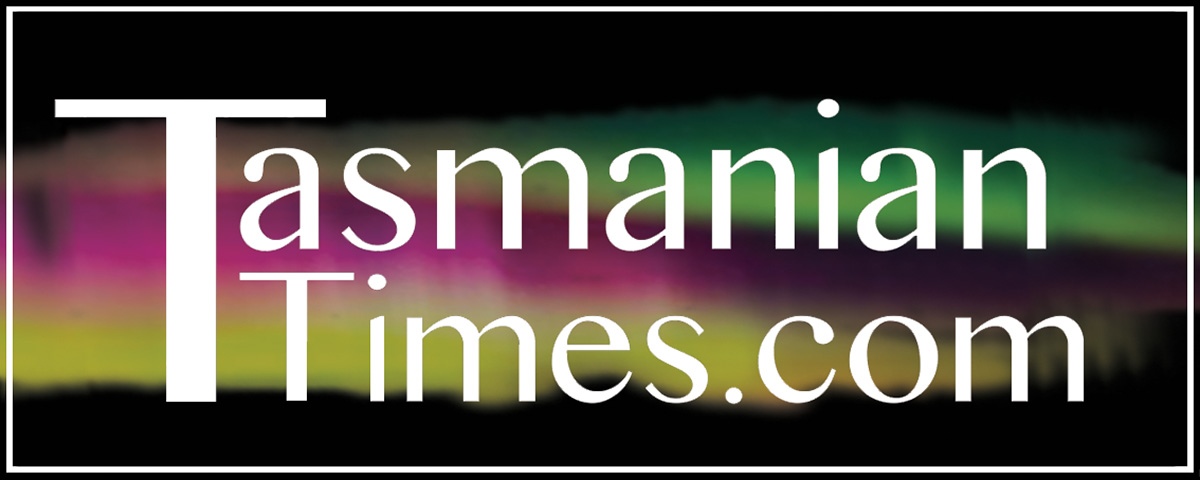 Author Credits: [show_post_categories parent="no" parentcategory="writers" show = "category" hyperlink="yes"]