When Kelly Madden emailed me a month or so ago with what she headlined as the "odd request" that I open this exhibition of photographs which is intended to draw attention to the terrible state of some Tasmanians' teeth, there were actually two reasons why I was very pleased readily to agree.

The first reason is that it gives me the opportunity to make the point that those who, like me, have (for the best part of the last decade) been emphasizing the importance of getting Tasmania's finances in order, have not been doing so because we see budget surpluses, or lower levels of public sector debt, as ends in themselves – but rather because the burden of debt-servicing (which was in turn the legacy of the fiscal incompetence of the 1980s) meant that above-average State taxes and below-average public services were inevitable until that legacy had been overcome.
And now it has. The Mid-Year Review of the State Budget released by Treasury last month shows that Tasmania's 'general government' net debt will be eliminated some time during the 2005-06 financial year – a year ahead of the schedule set out in last year's Budget, and two years ahead of the timetable originally laid out in the Bacon Government's first financial strategy. On unchanged policies – and on the assumptions regarding Tasmania's economy, GST revenues and so on made in the Mid-Year Review – the State Government will be running cash surpluses of between $150mn and $250mn per annum over the next four years, so that by the end of the 2007-08 financial year it will be a net creditor to the tune of $482mn.
Now that does not mean that the State Government has $482mn, or anything like it, to throw around in the forthcoming State Budget. It has to allow for the possibility that economic growth will fall short of what was assumed a few months ago, especially now that interest rates are on the rise again; and that GST revenues may also be less than forecast if consumer spending continues to slow.
Nonetheless, as I've observed in my most recent presentations on the Tasmanian economy, good economic policy isn't only about good house-keeping. And we don't elect State governments to pile up cash at the bank.
Tackle root causes of economic and social disadvantage
Now that the State's finances are on a sustainable footing, Tasmania is, for the first time in at least two decades, in a position where it can afford to begin tackling the root causes of the economic and social disadvantages which have long beset this beautiful island.
And the poor state of many Tasmanians' oral health is one of the more urgent sources of social and economic disadvantage that now warrants greater attention. For not only is poor oral health frequently a cause of discomfort and pain, it can also be a source of exclusion from society.
Whether you think it fair or not, the appearance of our mouths and our teeth play a disproportionate role in the instant judgements that other people make of us. As Anglicare's CEO Chris Jones has just pointed out, people have more difficulty getting jobs or finding rental accommodation if they have visibly decaying or missing teeth.
Which brings me to the second reason why I was very pleased to accept Anglicare's invitation to open this exhibition, and it's a tribute to Kelly Madden's skills as a researcher that she was able to winkle it out.
Alan Eslake, my father, worked for Tasmania's School Dental Service, as it was then known, between 1966 and 1988, the last 13 years of that period as Director.
It was because of his appointment as a School Dentist at Smithton that he brought his wife and four young children from England, where he had been living since the 1950s, as one of the many Australian dentists working for the then newly-established 'National Health'. And thus it was that I was able to enjoy the extraordinary privilege of growing up in Tasmania, and of being able to call this island home.
When my father was Director of the School Dental Service it had over 16 full-time dentists and 68.5 dental therapists in the workforce, responsible for the oral health of all school children in Tasmania up to the age of 16. Some years after he retired, when the Commonwealth Government was (briefly) funding a national dental service for pensioners and health care card holders, Tasmania had 24 dentists and almost 70 dental therapists in the state service. Today, although children up to the age of 18 are entitled to access the children's service, so that together with health care card holders the client base for the public dental service represents about 40% of Tasmania's population, the service now employs only 15 dentists and fewer than 50 dental therapists.
Fallen by the waywide
Despite the provision of an additional $5.3mn over four years for public dental services in the 2002-03 State Budget, and a further $4mn over four years in last year's Budget, Tasmania still spends (according to Anglicare research) proportionately less on public dental services than any other State. Whether as a direct result of this, or for other reasons, Tasmanians are more likely to have lost all their teeth; to have missing teeth; or to have dentures; and are less likely to have seen a dentist in the past five years, than the national average. It may be that this is one of the reasons why participation in the labour force by Tasmanians of working age is more than five percentage points below the mainland average.
My father always used to say that if children could be assured of high standards of dental hygiene, then they were much less likely to suffer from poor oral health as adults. Unfortunately, the children's dental program no longer provides universal assessment of school children's oral health, but rather relies on parents to initiate contact with the service. The preventive aims of the service my father administered have thus to some extent fallen by the wayside.
The problem of waiting lists for public dental services will never be solved merely by the injection of additional funds. As with other publicly funded services, supply tends to create its own demand. However, that is no reason for doing nothing.
In the lead-up to the next State Budget the Government will no doubt be inundated with pleas for the surpluses foreshadowed in the Mid-Year Review to be applied to any number of worthy causes. The Government cannot possibly meet all of them; and amidst the euphoria surrounding Tasmania's much-improved economic performance of late and in the run-down to the next State election it is vital that the State not return to the disastrous formula of borrowing to fund recurrent spending which brought Tasmania to its knees at the end of the 1980s.
But there would be few worthier calls on the improved financial position of the Tasmanian Government than a significant increase in funding for the public dental service.
The images and stories assembled in this exhibition are not pleasant. Indeed, they are intended to be confronting. In that sense, I can hardly say, in the time-honoured fashion, that it gives me great pleasure to declare this exhibition open. Rather, I do so more out of a sense of obligation. It is an obligation that I hope others, and especially those in a position to do something about the serious issues which this exhibition raises, will feel prompted by it to take up.
Saul Eslake is Chief Economist, ANZ Banking Group Ltd. This speech was delivered in opening, Sick to the Back Teeth, an exhibition of photographs and stories exploring the experiences of low-income Tasmanians on the Public Dental Service waiting list, at Sidespace Gallery, Salamanca Arts Centre, Hobart, on Monday 14th March 2005.
Link to Saul Eslake's analysis of the Tasmanian economy:

Bed check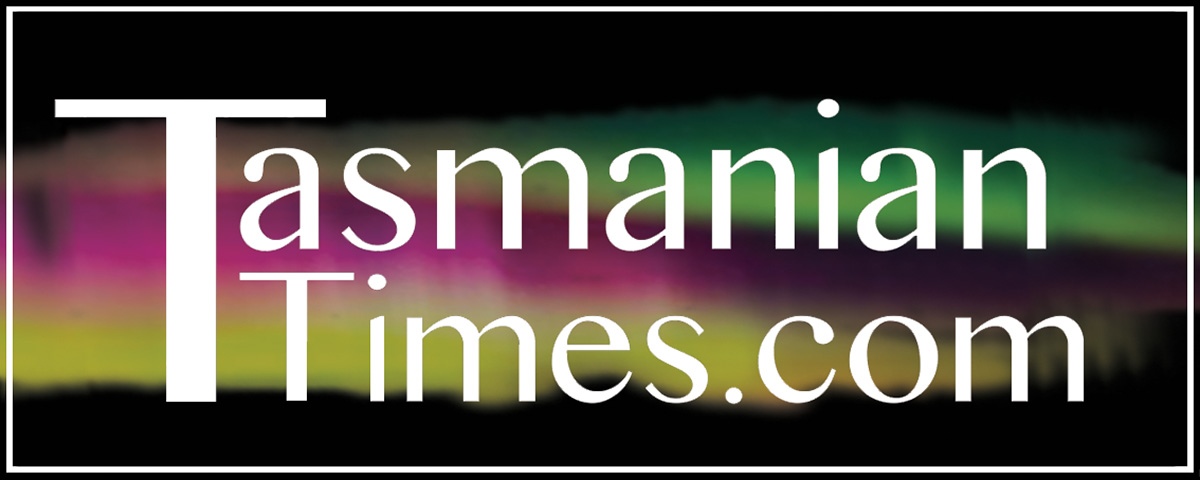 Author Credits: [show_post_categories parent="no" parentcategory="writers" show = "category" hyperlink="yes"]