Dear Minister,
I write to you in response to a question asked by Nick McKim, MHA, In Their Own Words, regarding the fate of approximately 100 feral cats that had been collected and stored frozen by the Department of Primary Industry, Water and Environment (ABC News Report, 24 March 2005).
According to Dr Sally Bryant, Manager of the Threatened Species Unit these cats had been shot by personnel involved in the Fox Free Task Force activities in the Midlands in 2003-04. I personally approached Dr Bryant in early 2004 with a proposal to initiate a study involving a University of Tasmania BSc (Honours) student to assess the diet of feral cats through investigation of stomach and intestinal contents. Dr Bryant was very supportive of this proposal and agreed to arrange for these frozen cats to be held specifically for that proposed work.
By mid-2004, through the assistance of thee UTAS Departments of Geography & Environmental Studies (Dr Peter McQuillan) and Zoology (Dr Alistair Richardson), a student had come forward to undertake the study and at that time it was my understanding that access to the frozen cats held by your Department had been guaranteed.
Naturally it was with some disappointment and confusion that the student informed her internal departmental supervisor and me that these feral cat carcases were no longer available for her research study commencing in 2005.
I trust that department managers & personal staff would have informed you that there is currently a need for more science-based assessment on the nature of the diet of genuinely free-ranging feral cats, particularly in the Tasmanian environment. Although there are two excellent local studies lodged in the UTAS libraries focussing on the hunting behaviour and diet of domestic cats in Tasmania, there is a definite need to a comprehensive investigation of the diet of feral cats that survive in different natural ecologies.
Ignorance is bliss
In March 2004 then General Manager of the Resource Management & Conservation Directorate of DPIWE, Mr Alex Schapp informed a public forum on cat control that, based on a lack of hard evidence to indicate what impact feral cats were having across the Tasmanian mainland, he was not advocating priority investment in any form of feral cat control measures.
For appropriate decision-making on the management of introduced feral species it has been my understanding of science-based risk assessment that reliance on ignorance is bliss or the absence of evidence argument is no longer acceptable.
This feral cat study merely required the cooperation of relevant DPIWE staff to facilitate its implementation.
I believe that the enthusiasm & commitment of the student undertaking the study would have provided very valuable information for the zoologists and decision-makers in your Department. That was the clear understanding I received from Dr Sally Bryant, Manager of the TSU.
In closing I wish to contrast the above with the excellent facilitation received from the TSU of your Department in progressing our State-wide survey of the serious frog disease, chytridiomycosis. Through this survey, Tasmania have now gone from a position of having an absence of hard evidence on the status of this disease-causing agent in our frog populations to a situation where these findings can assist your staff in deciding what management & communication approaches to adopt and, of course, where further on-ground work is required.
My vision is for a Comprehensive Biosecurity/Biodiversity Framework for Tasmania that ensures we move towards a situation where, through co-operative community development approaches, our State can use similar survey approaches and research programs to demonstrate evidence of absence rather than perpetually trying to mitigate the costly impacts of yet another unwanted weed, pest or disease agent to our public health, socio-economics and natural environments.
Yours sincerely,
David Obendorf
Registered Veterinarian
CC: Hon Nick McKim, MHA
Hon Jeremy Rockliff, MHA
Earlier: Feral Cat-astrophe (1)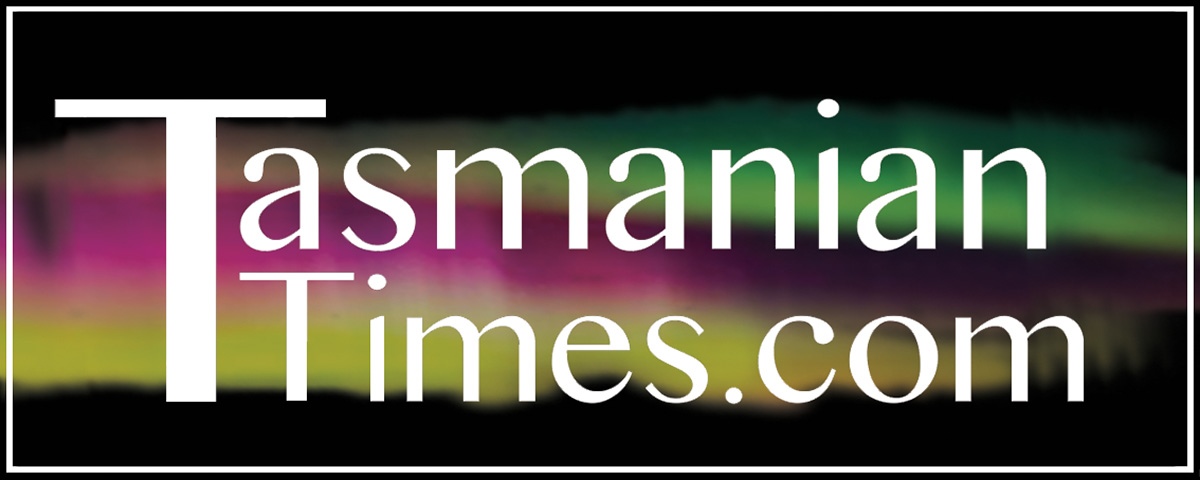 Author Credits: [show_post_categories parent="no" parentcategory="writers" show = "category" hyperlink="yes"]