Yesterday (Mar 17) I made a speech in Parliament in response to a motion supporting the TSO by the Minister for the Arts. It was an important and worthy motion. At the core of my speech in support was an argument against the somewhat trendy work of Richard Florida's Creative Class and for the lesser known and earlier work of John Howkin's Creative Economy.

Below is essentially an edited version of Hansard, for readability and contextual sake, of that section of the speech:
A previous speaker mentioned in her speech the work of Richard Florida, as espoused by the now ubiquitous and well respected Saul Eslake.

Richard Florida is a US sociologist who wrote a book about three or four years ago, but it seems to have become pretty fashionable in Tasmania
just in the last little while.

Perhaps that is because Saul Eslake is talking about it, and that is not a bad thing. Florida's book published in 2002, is titled The Rise of the Creative Class but my preference in this area, as I have stated this before, is for the work of John Howkins who published a book in 2000 called The Creative Economy.

It was this book that became a bit of a bible for me in my work in the State Government's Innovation Centre from 2000 to 2002.

My preference for Howkins over and above Florida's work is for a whole variety of reasons but mainly it is that Howkins is about saying that there is a creative spirit in us all – even located here in Tasmania. That we should provide infrastructure and programs that unlock this creative potential and in doing so we will can participate in the fastest growing sectors in the economy globally.

Howkins' work says we can dream and imagine as individuals, and that that creativity is inherent within the community, and what we need to do is put in the sorts of infrastructures and ideas that will allow that creativity to come out, rather than necessarily importing that creativity.

While the core tenants of Florida's work, such as tolerance, talent and technology – the three Ts attracting this creative class – are laudable and worthwhile, I have a problem with the idea that the creative class is something we need to import, I believe that inherent in all Tasmanians is a creative and productive spirit and what we need to do is work on ways of unlocking that creative spirit and potential in all Tasmanians.

It is a distraction to say we need to import it – when in fact we have the raw materials to export it from here.

For the rest of this speech then, I will refer to Howkins The Creative Economy of 2000, in which he said, "The creative economy over the next five years" – and he has been proven to be right because it is now five years later – "will grow at 12 per cent, outstripping all the other
sections of the economy".

If the Australian economy is growing at 3 per cent – or who knows what it is growing at the moment; if you ask Peter Costello you would probably get a different answer to the Treasury – but if the sections of the creative economy which Howkins says includes architecture, art, craft, digital media, software development, and of course, music – both composition and expression thereof – if that economy has been growing at 12 per cent, then surely that is a sector of the economy that we want to be part of.

We want to plug into that, and we want to make sure we have the cultural institutions that allow us to participate in that section of the global economy that is growing and outstripping the rest of the world economy at rates of maybe five or six times. This is an important point that I know the Minister for the Arts holds dear to her heart, and has talked about also on many occasions.

The significant event that happened in 2000, and what Howkins talks about in his book, was that in fact for the first time in history the value of all the music scores produced on Broadway in that year were worth more than the buildings on Broadway in that year.

That was the first time in history in 2000 Howkins asserts that the sum of the value of intellectual property outweighed the value of traditional property such as buildings, land, and so on, across the globe.

So again, if we are going to be participants in this significant growth sector, not only in the economy but in the value of capital and intellectual property versus traditional property, we need to have organisations such as the Tasmanian Symphony Orchestra that is able to not only re-create and play modern works, and express the financial value inherent, but also obviously the cultural value that is inherent in all those musical pieces.
The full unedited text of my speech can be found at a http://www.davidbartlett.com.au/home/speechesandpapers/ and the full debate resulting from yesterday's motion can be found at http://www.hansard.parliament.tas.gov.au/isyshh.htm
David Bartlett is State Labor Member for Denison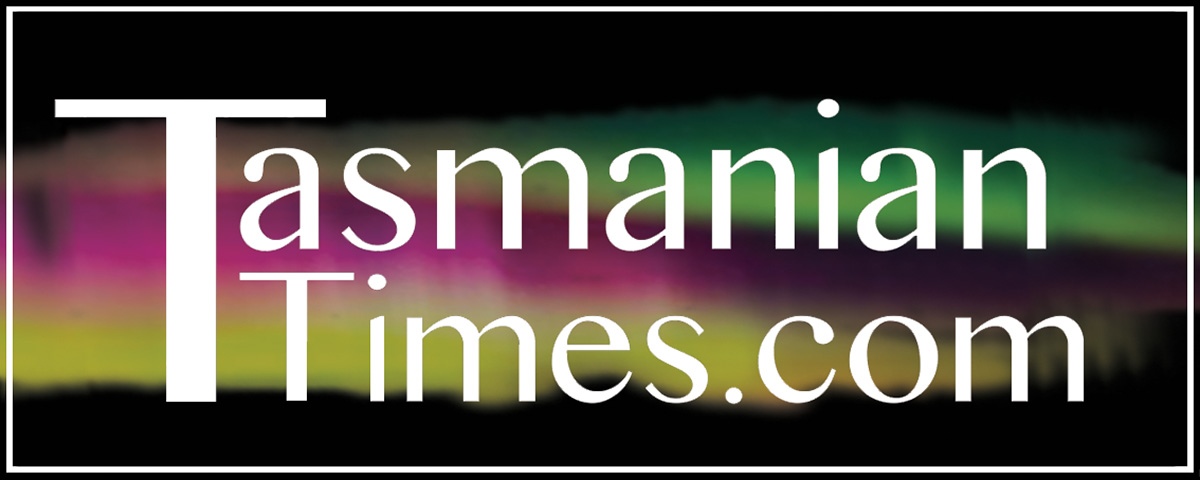 Author Credits: [show_post_categories parent="no" parentcategory="writers" show = "category" hyperlink="yes"]