I was going to head up the dreamlike Gordon River, rainforest all round me, with old Denny Hamill on his fishing boat, and we would sit around fires of a night and talk of the power and magic of the river country through which we were journeying.
But Denny was ill in the hospital, and so instead I began my journey around Tasmania by walking outside my front door in Hobart on a cold winter's night, and heading down a hillside of 100 year-old clapboard houses toward the Georgian warehouses of Salamanca, a district down by the wharves where Antarctic icebreakers and crayfish and squid and tuna boats berth and where pubs and people have always come together.
Suspended between melancholy and dreaming, Hobart, Tasmania's capital and Australia's second oldest city, unravels like a fraying ribbon between the foothills of Mount Wellington and the banks of the River Derwent. A beautiful colonial town in summer, with people spilling out around the port bars, restaurants and cafes, it is a more moody city in winter, as life retreats into the pubs.
Tasmania is another country
I am undertaking an unusual thing, going traveling in my own country at a time of year almost unknown to tourists: the heart of winter. In the warm pub, standing around a log fire, my friends are skeptical: the weather forecast is bad; rain, cold, snow. Summer on the island is variable, but Mediterranean. Winter though, unlike the benign season that passes under the same name in Australia, is decidedly wintry. But then Tasmania is not so much a state of Australia as another country, an island the size of Ireland separated by some hundreds of miles of ocean and a vastly different history, culture and natural world from what Tasmanians call the mainland.
The following morning, I gather a few supplies at the Hill Street Grocer. A delicatessen and grocery store beloved by Hobartians, crammed full of the best Tasmanian produce, meats, cheeses, wines and innumerable members of the Nikitaras family, its owners, the shop is a social vortex almost as strong as a pub. Marco Nikitaras takes me out back, and demands I try a new grappa made by a Serbian friend in order to warm me up.
On the way out I run into Richard Wastell, a landscape painter. He is heading up to the Styx Valley, the Valley of the Giants, and I decide to join him. Two hours drive later, we arrive. Home to the mighty Eucalyptus regnans, which at more than 300 feet are the tallest hardwood trees in the world, the Styx contains the last great forests of these mature trees, saplings when the Pilgrim fathers landed at Plymouth. Giant edifices at their base, roots flaring out in raised buttresses over which we clamber, the huge regnans do not so much rise as erupt out of the rain forest plants and ferns around them. I put my hand to the mossy trunk of one of these extraordinary living things, around which ten men could link hands and still not span, and I almost expect to feel a pulse. Life reveals itself at such places, but it reveals itself as incommunicable sensation.
Witnesses to an apocalypse
Yet, like much of Tasmania's rainforests and wet eucalypt forests, these trees are being destroyed, most to be made into paper and cardboard. It is a tragedy, the scale and sadness of which are difficult to convey. A mile farther on, we come on a large clear-cut area that looks like a World War I killing field. I sink calf-deep in a scrabble of broken branches, mud, ash, great shards of burnt bark 50 and 60 feet long, puddles, manfern trunks. Where once was forest are now gargantuan blackened stumps pocking the churned up mud and ash, frozen witnesses to an apocalypse. Though fired several weeks earlier, smoke still rises from the charred earth. The drifting haze sits incongruously with the mist and the snow-covered ranges of the national park beyond, an appropriate, if tragic image for an island of paradoxes.
Richard Wastell is planning to paint these ruins. He marvels at the sculptural essence left, which he says remind him of fossils; curious relics of a world lost even to the most vivid imagination.
We part, and I spend the night an hour's drive away in a remote reach of alpine heath lands, high up in the Mount Field National Park. There are to be found three 70-year-old split timber huts, simply laid out inside with wood heater, table, bunks and a cold water tap fed from a nearby mountain creek. Tonight, as is often the case, I am the only inhabitant.
Fetching firewood, I hear the measured flap of birds' wings working the air above me. In a nearby tree an amber-eyed, raven-coated currawong lands, balances, then flies off, and it and its slow wing beat are lost in the eddying snowfall. From beyond, I hear its long cry, sounding a nameless emptiness.
The following morning, I drive through the highlands, past lakes renowned for the best trout fishing in the southern hemisphere, the sky dark with rough edges, harried snow clouds above occasionally obscured by mist. Emerging from the white are the undulating forms of copses of snow gums with their exquisite rainbow colorings; snow-pocked button grass plains ruby gold in the low sun sliding through between mists; the whole an extraordinary softness of feeling. Flocks of little songbirds dart from copses of tea tree, and above, a pair of wedge-tailed eagles circle looking for prey. Then the road twists and turns its way down Mount Arrowsmith into the primeval rain forest of south-west Tasmania.
I drive over the upper reaches of the Franklin River. Denny Hamill once introduced me to an old Huon pine logger, Gordon Abel, who told me that after the war he had returned to pining in the Franklin River country because he was sick.
Why? I asked.
Because he knew, he said, that the river country would heal him.
Great wild lands
In 1983, following the largest environmental battle in Australia's history, the river was saved from flooding for a hydro-electricity project and one-fifth of Tasmania was declared a World Heritage Area wilderness. This is one of the great wild lands of the world; an area larger than Connecticut, uninhabited, roadless, undeveloped. I spent much of my youth exploring its spectacular coastline, remote beaches, great tracts of rain forest, heath and sedge lands, its wild rivers and mountains. I was searching, I guess, for excitement and adventure, for plants, animals and birds unique in the world; for spectacular views and idyllic retreats. But once, trapped in a rapid on the Franklin for several hours, I nearly drowned. Looking on it all now from the Franklin River bridge, perhaps what I really discovered was myself.
A Tasmanian tiger
I head on to Rosebery, a mining town of a few hundred souls where I grew up, enwombed in a valley of rain-forested mountains. Both houses on either side of my childhood home have disappeared and rain forest plants sprout where once were their foundations. But that was how Rosebery always was: the work of man only a momentary abberation, always vulnerable and ceding to the dance of the forest.
I continue north up the old road, through avenues of rain forest that sometimes leans and careers over the road, almost blocking a glowering sky above. I take the long way, through Hellyer Gorge, where in 1966, as I lay asleep on my mother's lap in our family car, my father slammed to a halt to avoid a Tasmanian tiger, now extinct.
I spend the night at Glen Donald, a farm cottage in the far northwestern tip of the island, where the following morning Geoff King, the man I have come all this way to meet, arrives. A burly middle-aged man, Geoff tells me a little of his story over a coffee. His was one of the first families to settle in this remote district in the 1880s. Geoff has two farms, but one, King's Run, which I have come to visit, 830 acres of coastal land, he stopped farming 10 years ago in order to preserve its natural and Aboriginal heritage. We head down the coast, which presents impossibly pretty vistas of cattle and beaches and wild ocean.
At Nettley Bay Beach we run into Martin Viney and his young son Liam. Martin has journeyed around the world surfing and has settled at Marrawah because it has, he says, world-class surf. Today the beach is blown out with the westerly wind, and so we watch Liam playing with stones, the waves, the sea, the rolling dairy pastures, the enchanting endlessness of it all.
Near the Arthur River we head inland and after some bumpy off-road driving come to King's Run, stopping on a rise of grassland overlooking the Indian Ocean, rolling in great waves below. Stretching away from me, like a retreating caress, is is one of the most atmospheric stretches of coastline to be found in Australia. "If you can smell the sea," says Geoff, "and hear the waves and hear nothing of the modern world, then you can feel free."
Along the pebble beaches and gulches the strange light invites endless astonishment at the infinite detail to be found in umber and lime lichen-etched cobbles; tidelines of bull kelp from the great oceanic forests; whalebone; cuttlefish, a seal skull; shells, sponges, broken buoys; a leatherjacket fish, fins still oddly ultramarine, a color oddly of life, not death. A rainbow forms and as quickly vanishes.
Destroying the land
"I just felt guilty destroying the land," says Geoff, when I ask why he chos e to stop farming. "That's really why I did it."
All the land I have here so admired is, as Geoff points out, an Aboriginal creation. The Aborigines' selective firing of the country over milleniums cultivated the parklike country that so dazzled early explorers and insured an ecosystem rich in food. Grazing and cropping by colonists destroyed much of the original ecology. King's Run, in contrast, has recovered much of its original verdant appearance. The land everywhere attests to how people once lived here in communities – shell middens, scatterings of scrapings and tools and, most dramatically, numerous large round depressions, some up to five yards in diameter. These earthworks are hut depressions on which Aborigines once raised their beehive huts, decorated on the inside with skins and feathers. The depressions, I realize, sit in clusters, once the site of Aboriginal villages and communities, now ghost towns in the middle of which I am standing.
For the first time in my life I have an apprehension of what this island was like before the European invasion; its space, its beauty, its fertility. As dusk falls we retreat into an old white shack nestled between some boulders a hundred yards back from the shoreline. While I build a fire, Geoff stakes out a wallaby carcass in front of the shack window. Outside the wind howls. Inside, by fire and candlelight I wait with Geoff for the arrival of the nocturnal Tasmanian devils.
Geoff serves up a Thai soup he has made out of abalone and scallops fetched from a nearby gulch. As we sit eating, I listen to the waves rolling in beyond, the rain hammering on the roof, forming a chorus to Geoff's stories.
Mysterious cancer
He tells me that once devils roamed the Australian mainland, but now, like so many other animals, plants and birds, their last refuge is Tasmania. The Tasmanian devil is not the mythical monster of American imaginings. It is a shy creature, rarely seen by humans in the wild, and one for which Goff King has developed a great affection. And like so much of Tasmania that is unique, it is on the verge of vanishing.
In recent years a mysterious cancer has decimated the Tasmanian devil, and is spreading slowly but surely from the island's northeast, where it has reduced populations by 80 percent. The most recent research links destructive forestry practices with the cancer. No one knows if the devil will survive the epidemic or, like the Tasmanian tiger, disappear into the world of myth.
The devil looks around, sniffs the air, then with her powerful jaws – strong enough to cut through and pull apart a thick wire cage – she begins tearing the wallaby carcass apart; first eating the tail-fur and flesh all – then ripping into the intestines. By morning all that will remain of the carcass is a small part of the skull and a few vertebrae.
When we leave later that night, we see in the spotlight an extraordinary testament to Geoff's vision. Everywhere you look there are animals, hundreds of wild animals – great mobs of pademelons (a small, knee-high wallaby), Bennetts wallabies; wombats. As we bounce along in the dark and rain, Geoff is delighted. There is a flowing over into the places we love, and perhaps with it, a flowing back.
The following day I sleep in, then head east through a storm-lashed north-west coast, halting for lunch at Stanley, an old fishing village that clings like jetsam from another time to a great edifice known as the Nut. I spend the night at Calstock, a magnificent colonial house that is a complete contrast to the austerity of the Mount Field shack. Today the home is owned by French couple Remi and Ginette Bancal who run it as a boutique hotel, described by Tatler magazine as "the best small hotel in the world" – a suitably outrageous, unprovable claim for a beautiful house with a purity of vision about itself: there are no television sets or phones in the vast, splendid bedrooms; dinner is an elegant affair of French cuisine and Tasmanian wines, some of Australia's best.
In the morning I follow the scent of croissants baking to a wonderful breakfast, and then head on to the country town in which I was born, Longford, and the grand farm, Brickendon, where my great-great-grandfather Tom Flanagan was sent as a convict in 1851, after being transported from Ireland for stealing cornmeal at the height of the Great Famine.
Gulag of the British Empire
For the first quarter of its European history, Tasmania, or Van Diemen's Land as it was then known, was the gulag of the British Empire. Along with those dispossessed by the new industrial revolution were Chartists, Irish nationalists, Welsh revolutionaries, Canadian patriots, Jamaican slave revolt leaders and trade unionists.
The island was a prison, and the traces of that time remain are written all over the Tasmanian land in convict-built villages, bridges, penal station remains such as the celebrated Port Arthur and Sarah Island sites, places of odd beauty and great sadness. The traces remain also in the structure of Tasmanian society, which has remained the poorest and least mobile in Australia, and, in odd ways, in the souls of many Tasmanians.
At Brickendon I have the strange experience of meeting the descendant of the man, William Archer, who once held such power over my ancestor. Richard Archer is a generous and easy host. He takes time off from shearing to show me the village – now abandoned – that was once part of such farms in convict times, where Tom Flanagan and his fellow convicts lived. These days Richard and his wife, Louise, rent some of the buildings as accommodation and run tours to cover the cost of maintaining these poignant structures.
I stand for a time alone in a kitchen hall where my ancestor once ate with his fellow convicts. Outside a soft rain falls on a picturesque farm, that like so much of Tasmania has been transformed by the alchemy of time from a place of oppression to a site of contemplative beauty.
I leave to meet my brother Tim, who still lives in Longford, and he suggests we head down to the Fingal Valley for the afternoon. There, on a farm run by the Nicolson family, in the foothills of Ben Lomond, is a cave my uncle lived in for some years during the Great Depression, when he worked as a rabbit trapper. Our father, then a child, would sometimes go and visit him for a holiday.
I had heard stories about the cave, but never knew where it was. Now my brother had found it. We drove for an hour, ending up going up an unpaved road into a small, scenic valley. We found Rob Nicolson, the man whose property the cave is on, working in a shed.
Rob leads the way on his ATV and we follow in a four-wheel drive. The land here is drier and harder and far more open than in the west: wattle and peppermint gums; cutting grass and wallaby grass tussocks. As we head over a crest of a paddock, I begin to see Forester kangaroos, the largest in Tasmania, standing at up to six-and-a-half feet. At first one or two, then hundreds of startled kangaroos begin bounding down the valley with us, around us, leaping everywhere; beautiful creatures of elegant power seeming to float through the air, their tails not thumping the ground, but acting as a rudder and balance as they hit speeds of up to 20 miles an hour. As we move through the valley with hundreds of kangaroos moving with us, it is as if we are all suspended together in this moment of dynamic grace.
You're on the river now
We clamber up a steep hill and there is the cave, a small entrance opening out into a shelter a good four yards square and seven feet high at its center. The cave is remarkably commodious, a dry and comfortable shelter, and that is not such a surprise. It is the shrine inside with the little bronze Buddhas, and the Tibetan prayer flags outside that shock, at once inappropriate and oddly fitting. Rob Nicolson looks and acts like the Tasmanian farmer he is, not some New Age devotee. He tells me that he spends hours up here and around the cave, because it is a special place and that there is peace to be had here. He says that it helps. A lama has recently blessed the cave, and a monk is coming to live there.
When in the past strangers turned up in Tasmania and would call me wanting to know what this strange and seemingly undivinable island was about, I would, if I liked the sound of them, send them to see Denny Hamill, and after a day or two with Denny in the river country of the southwest, they tended to understand.
Denny Hamill died yesterday in the middle of complex heart surgery. I was with him as they took him into the theatre.
"You're on the river now," I said.
"On the river," he said, and raising his head slightly, added: "Yeh, mate, I'm on that river."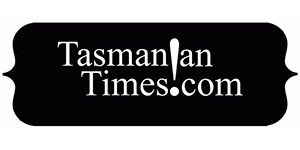 Author Credits: [show_post_categories parent="no" parentcategory="writers" show = "category" hyperlink="yes"]