Can democracy survive the surge in contempt?
That's the big question asked by Waleed Aly and Scott Stephens in the most recent Quarterly Essay. In the USA, the author and researcher Anand Giridharadas has written, The Persuaders – at the front lines of the fight for hearts, minds and democracy, a book about how we might go beyond 'writing off our opponents' in the age of Trumpism.
This may seem like an enormously ambitious task, unlikely to succeed. It's so much easier to be negative, cynical and dismissive of the crazy-brave people who try to understand why their opponents think and act the way they do. Yet, throughout that book there are examples of people who have gone beyond their limitations and countered this confronting, negative trend.
A few years ago I recognised that my area of professional interest in organisations could be termed building cultural maturity . Basically when leaders and teams are behaving in what I call culturally mature ways, they listen to each other fully, they have compassion for their people's current circumstances and they act in the public good as well as to resolve individual concerns. They even see through the veil of opponents to see people with convictions, developed mindsets and ways of being that are based on their past.
Political players behaving badly
Perhaps these questions have arisen in every era and realm of politics. But right now we're in a particularly ugly phase. And not just on the national or international stage. The recent local government elections, and the last two state elections were dogged by aggressive personal attacks, muck-raking and smear campaigns. Even The Mercury newspaper editorial (22-10-2022) characterised the recent local government elections as: "it's fair to say this election has been a fairly toxic one."
Legal threats, public calling-out via social media, code of conduct cases and so much more. It's alleged that some campaigns used fake Facebook accounts – pretending that the questions attacking their opponent's credibility were coming from concerned members of the Tasmanian public – then real people weighing in on the argument to support the seeming underdog.
Many of us are sick and tired of political players behaving badly. We see through the deceitful language, fake outrage and mock concern, recognising the thirst for power is intent on deceiving people and stoking community fears.
A recent council candidate criticised the local council making any effort toward mitigating climate change. They trumpeted words like: "Nothing Council does will affect Australian or regional emissions! So it's useless to pander to these local lobby groups."
So what characterises these behaviours? There are many ploys that are run in deceitful politics, but a few of those used recently here in Tasmania include those below.
Deceitful political ploys
·      Fear-mongering – e.g. 'unelected bureaucrats locking up our state'
·      Fake social media supporters
·      Trolling – the sport of bullying
·      Fake narratives and straw men
·      Dog-whistling to conjure hate
·      Lawyering up to shout down
·      'Flooding the zone' – Trump's favourite ploy
If democracy has been hijacked, what can we do?
Let's first consider the approach that the grandmother of the community independents movement, Cathy McGowan, recommends. She said, 'when they go low, we go high'. And she offered a few ways to do it. 
Firstly, simply 'offer better'. Do not engage. Make your offers of support for reforms and initiatives to be better formed; better researched; better built for community outcomes. This comes from better community consultation and deeply listening to what emerges about what people want for their region. This is a key plank of the newly formed Voices for Tasmania Inc, following the model that successfully won federal seats in Indi, Mackellar and North Sydney.
Secondly, don't jump into your opponents' bear pit. Don't play on their turf let them pull you onto their turf. This is a skill: to not get hooked by taunts and outrageous claims.
Thirdly, practice 'verbal aikido'. Also known as 'communication jujitsu', where you turn the attacker's thrown energy and in doing so, cause them to lose their balance rather than strike you. The attacker shows themselves as the unreasonable one. This may not work well in the short run, because the old adage about negative press still applies; but in the longer run your integrity shines through.
Overall, remain on your positive messaging and don't get drawn into the muck that is being thrown by your malign opponent. Sometimes the simplest form of verbal aikido is to just carry on regardless.
Invitation
If this article has stirred something in you, come along on Thursday 24 November when a group of independent political figures with experience in dealing with toxic political campaigning will be exploring these questions in a live Q&A panel.
Participants are Hobart Councillor Zelinda Sherlock, Kingborough's Deputy Mayor Clare Glade-Wright, Kate Kelly and Michael Roberts.
The event will be upstairs at Boodle Beasley in North Hobart. You are invited to come early and enjoy food and hospitality, spend time with like-minded people at this insightful and inspiring event. Register here: https://events.humanitix.com/behaving-badly
If you want to ask a question; please register it directly with us: [email protected]
Spaces are limited to 70. It's a low-cost event raising funds to foster more positive participatory democracy in Tasmania, for Tasmania, by Tasmanians across the state.
Michael Roberts is Convenor of Voices for Tasmania.
Voices For Tasmania Inc. is a new, not-for-profit, local movement of Tasmanians committed to increasing what's called 'participatory democracy' and the 'community independents' movement [dubbed and misrepresented as the 'Teals' by mainstream media]. In this Australia-wide movement, local citizens get active and engaged in how our government and representatives operate.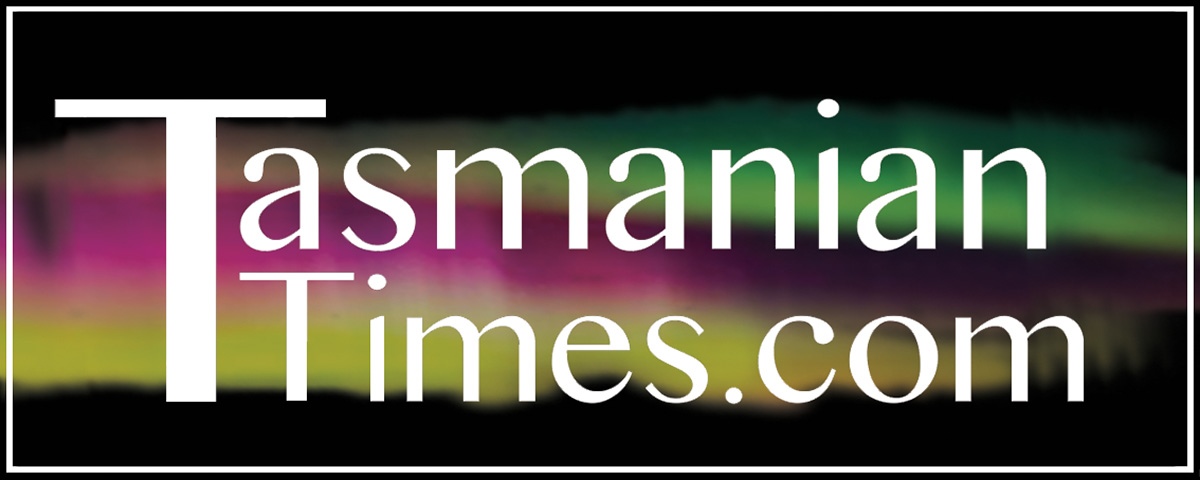 Author Credits: [show_post_categories parent="no" parentcategory="writers" show = "category" hyperlink="yes"]