Media release – Lake Pedder Restoration Inc, 15 May 2022
Vale Melva Truchanas, Champion of Tasmania's wilds
Tasmania has lost a great champion of the wilderness and a stalwart of the campaign to restore Lake Pedder with the death of Melva Truchanas, last Wednesday, following a stroke, aged 92.
"Melva was a much-admired, feisty woman who loved Tasmania's wild places  and campaigned to protect them throughout her long life. She encouraged and supported young people to get involved and to get out and enjoy nature especially the south west wilderness," said the Convenor of the Lake Pedder Restoration Committee, Christine Milne.
"Over the March long week this year, it was particularly special to have Melva join us out at the Pedder impoundment to commemorate 50 years of campaigning to protect and restore Lake Pedder. Melva was full of optimism and made a special toast at the lunch 'to all the Pedder campaigners who have perpetuated the legacy of the lake and inspired a new generation of activists to fight for Tasmania's wild."
"It was also fifty years since her husband, wilderness legend and photographer, Olegas Truchanas drowned  whilst on a trip to photograph the Lower Gordon River, also under threat from hydro industrialisation. Melva was a member of the Launceston Bushwalking Club when she met Lithuanian immigrant, Olegas. The pair married in 1954 and explored the wilderness together on many bushwalking and ski trips including at Cradle Mountain which she loved. When Lake Pedder was threatened, they threw themselves into the campaign to save the jewel of the south west."
"Olegas's stunning colour images of Lake Pedder, shown in public halls in Tasmania and on the mainland and at Old Parliament House changed hearts and minds about the importance and urgency of saving the lake. Melva was chairwoman of the Lake Pedder Action Committee while raising their three young children and supporting Olegas's exploration and photographic pursuits. In 1967 the devastating Hobart bushfires, claimed their family home and with it, Olegas's photographic library. But in true Truchanas tenacity, they rebuilt their lives and Olegas set about rebuilding his photographic collection," Christine Milne said.
Following Olegas's  death, Melva became a key member of the Lake Pedder restoration campaign, becoming a life member. "Melva was the cheery spirit who, more than anyone else, connected the original Lake Pedder defenders with today's growing campaign to restore the lake. She was a fabulous advocate for the island's wild and scenic beauty. A true Tasmanian champion," Bob Brown said.
Lake Pedder campaigners, the Friends of the ABC and Friends of the Cradle Valley will dearly miss her enthusiasm, determination, brilliant blue eyes and kind notes of support in testing times.
The Lake Pedder Restoration Inc's thoughts are with Melva's daughters Anita and Rima and son Nicholas, and their extended family and friends.
In April 2022, Rima Truchanas provided the narrative of the Truchanas's life story guiding a radio program 'Buried Treasure; the story of Lake Pedder', through the history of Lake Pedder, including a candid interview with Melva. The program is a lasting memory of Melva, her lifelong work and untiring determination that one day Lake Pedder will be restored.
Featured image above courtesy Vica Bayley.
---

Cassy O'Connor MP, Greens Leader, 16 May 2022
Vale the Mighty Melva Truchanas
Wild Tasmania has lost one of its greatest champions with the death of Melva Truchanas.
A beautiful, feisty and fiercely intelligent soul, Melva was a constant affirming presence for the conservation movement and the Greens.
Right up to the very end, Melva was campaigning for the wilderness, for the Greens to grow and for her beloved Lake Pedder to be restored to its former glory.
Melva Truchanas was such an inspiration. Staunch and true, she always made time to offer words of encouragement for those of us trying to do the right thing by this lovely island.
I will always remember, and be grateful for, Melva's unwavering support for the Greens in government during the fraught days of the Tasmanian Forest Agreement. She never abandoned us.
Melva's death has wounded our hearts.
On behalf of the Tasmanian Greens, I offer love and deepest sorrow to Melva's children, Anita, Rima and Nicholas, to their children and to all who loved and admired the mighty Melva Truchanas.
---

Newsletter item – Tasmanian National Parks Association, 16 May 2022
Vale Melva Truchanas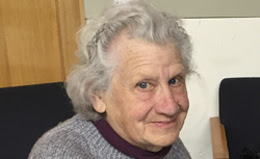 The TNPA has lost one of its staunchest supporters with the death of Melva Truchanas, last Wednesday, following a stroke, aged 92.
The Truchanas name is synonymous with the campaign fifty years ago to save the original Lake Pedder from flooding for hydro-electric development. The story of this campaign, the role of husband Olegas' images in the audio-visual slide show, the role of Melva herself, and how it led to the formation of the world's first green political party, the United Tasmania Group, has been well told elsewhere, as has Melva's role in the ongoing campaign to restore the lake.
But her concerns were far broader than Pedder. A keen bushwalker in her younger days, growing up in Launceston led to a lifelong affinity for the Tasmanian wilderness and the Cradle Mountain area in particular. As a member of Friends of Cradle Valley she missed no opportunity to express her outrage at the thoughtless development despoiling her beloved Cradle Valley.
She supported the TNPA from its earliest days and was the obvious choice to cut the cake at TNPA's 20th birthday celebration on 2 October 2021 (when the above photo was taken). She seized the opportunity to remind all present of the need to keep working to stop further degradation at Cradle.
TNPA President Nick Sawyer got to know her well from 1994, firstly from his role as projectionist of the revived Pedder audio-visual (in its original form when it showed real slides on two synchronised slide projectors!), then by helping her sort and label Olegas' many slides. "We spent so much time going through the Pedder slides that I felt that I knew the place, even though I had never been there. More recently, I have on several occasions driven her to Cradle for Friends of Cradle Valley meetings, which she obviously appreciated".
Our thoughts are with the Truchanas children Anita, Rima and Nicholas, and her extended family.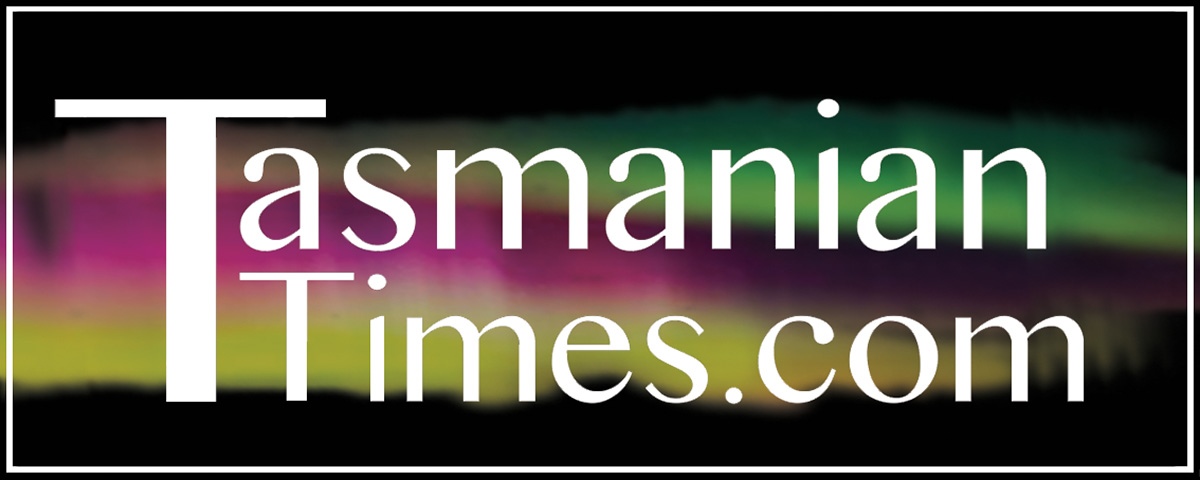 Author Credits: [show_post_categories parent="no" parentcategory="writers" show = "category" hyperlink="yes"]