In the wake of yet another mass shooting in the USA, and yet another where the victims are primarily children, there have been a few Australians pointing to our own record.
"We had a few of these, and then we fixed it," they say, mostly quite correctly.
It reminds me, however, that the gun reforms led by then Prime Minister John Howard and adopted nationally and in the states was one of the few times in the last three decades that our federal government has done something that actually worked.
That's a sobering thought, as we wonder what a new government will bring.
The harsh reality is that modern Australian governments have a very poor track record in fixing anything. It's probably even worse in Demopublican gridlock in the USA, but that's not my concern.
We'll get to the failures in a minute, a list as long and dismal as Eric Clapton's discography, but there were perhaps a few other bright lights. In all cases they took a good amount of political teamwork to make them stick.
Marriage law reform in my mind is one of the successes. The postal plebiscite, an unwieldy beast if ever there was, turned out to be an effective circuit breaker on hard-line tactics to hold the Coalition to 'traditional' definitions of marriage. But in general there was a broad push both political and social to garner support and eventually bring about the changes that were necessary.
The clean energy reform package of the Gillard era, delivered with the support of the Greens, was a key moment in setting the country on course to a renewable future. Despite best attempts by conservative governments since to corrupt the mission of the Australian Renewable Energy Authority and the Clean Energy Finance Corporation, and the repealing of the so-called carbon tax, markets got the message. They – in spite of federal coal fondling antics – have continued to move steadfastly toward a clean energy future.
The Rudd apology to the Stolen Generations was also a symbolic moment. Heaven knows we still have a long way to go acknowledge the many tragedies of European colonisation of the continent, but this was a start. Again, it had its supporters in many camps and moreover the imprimatur of real leadership.
Having whistled through the good, it feels like the bad and the ugly are a much longer list.
One which pains me severely is Aboriginal deaths in custody. Since the Royal Commission report was handed down in 1991, a further 474 people had died by the time The Guardian reported on the issue in April last year. The issues have clearly not been dealt with effectively.
Remember Bob Hawke promising that "by 1990, no Australian child will be living in poverty"? The 2020 report Poverty in Australia 2020: Part 1, Overview found that there are 3.24 million people (13.6%) living below the poverty line of 50% of median income – including 774,000 children (17.7%) and 424,800 young people (13.9%). And that was pre-pandemic.
What about housing? You could do yourself a mischief falling off the stack of reports indicating that housing is in crisis: falling home ownership rates, high and rising prices for both purchasers and renters, short supply in key areas, increasing levels of homelessness, etc. A serious attempt to address one aspect of the problem – Labor's attempt to wind back negative gearing at the 2019 – notably failed. And we still can't talk about the elephant out in the cold (he can't find a room), that is the financialisation of what should be a key human right.
Wages and working conditions have notably stagnated. The outgoing Coalition made much of a low unemployment rate, laughably based on the statistical lie that one hour or more of paid work per week counts as 'employed'. The latest ABS data on underemployment is from February 2021 and showed a whopping 1.9 million (of a total workforce of 13 million) considered themselves underemployed and wanted to work more hours. This is in line with the long-term figures, falling from the pandemic high of around 3 million underemployed. Workers also face the issue of increasing casualisation and insecure 'gig economy' jobs.
Surely we've made progress on health? Over the past two decades, the health sector in Australia has grown faster than the rest of the economy, as well as the population. In the 20-year period to 2017–18, total health expenditure in Australia increased from $77.5 billion to $185.4 billion in real terms; as a proportion of Gross Domestic Product (GDP), health expenditure increased from 7.6% in 1997–98 to a peak of 10.3% in 2015–16 before declining. For this investment Australia has the fifth highest rate of obesity out of the 23 OECD countries for which data is available. Around two-thirds (67%) of adults and one-quarter (25%) of children and adolescents were overweight or obese and almost half (47%, or more than 11 million people) of Australians have a chronic condition such as heart disease, cancer, stroke, diabetes, arthritis, asthma or a mental health condition.
Manufacturing has continued to decline. The loss of car manufacturing was a headline-grabber but the reality is that we produce very little of what we actually need for a modern society. Witness the booming renewable energy sector still importing just about everything it uses: solar panels, controllers, wind turbines, batteries and more. Successive governments have continued been locked into an Australia-as-quarry mentality and little more.
Business innovation has been hampered by under-investment in and maladministration of education. Despite the Gonski report clearly documenting the decline in achievement by Australian students, and suggesting ways to remedy it, federal governments have largely ignored the recommendations and in fact acted contrary to them. The tertiary sector has also been savaged by recent governments, who were happy to provide pandemic wage support to vacuum cleaner salespeople but not academics.
Geopolitics is tricky but the defence procurement which underpins it is a bit more transactional. Only Australia could have coughed up over $5 billion and got nothing in return. In foreign affairs Australia was uncertain in dealing with the erratic US Trump administration, has been clumsy with China, and now has seemingly dropped the ball with regards to our Pacific backyard. The COVID-given chance to go big on self-sufficiency looks to have been squandered.
I could go on, but you should have got the picture already. For every easily identifiable area where things need to improve, we have had decades of dithering and waste.
Every sector you can think of is either gasping to stay alive on hobbling along at best, every social sore festers, every question put to the soul of the nation remains frustratingly unanswered: the arts and creative industries, public service standards, transparency and anti-corruption measures, humane immigration and refugee policy, live animal export, national transport, climate change mitigation, domestic violence, corporate capture of policy-making, local government support, liveable welfare payments and pension, fair distribution of grants, veterans affairs, air and water quality, aged care, privacy in the internet age, sustainable, agriculture, indigenous reconciliation …

Don't even get me started on the parlous state of our environment.
We routinely expect our political system to fix things. Yes, we rightly hope for more from the Albanese-led government than the rorting, rooting, looting and own-horn-tooting Coalition rabble that smashed up our national institutions, budget and living standards for nine long years.
But effective solutions are no longer what our polity can deliver.
We need, urgently, to consider what needs to come next.
---
Alan Whykes is Chief Editor of Tasmanian Times.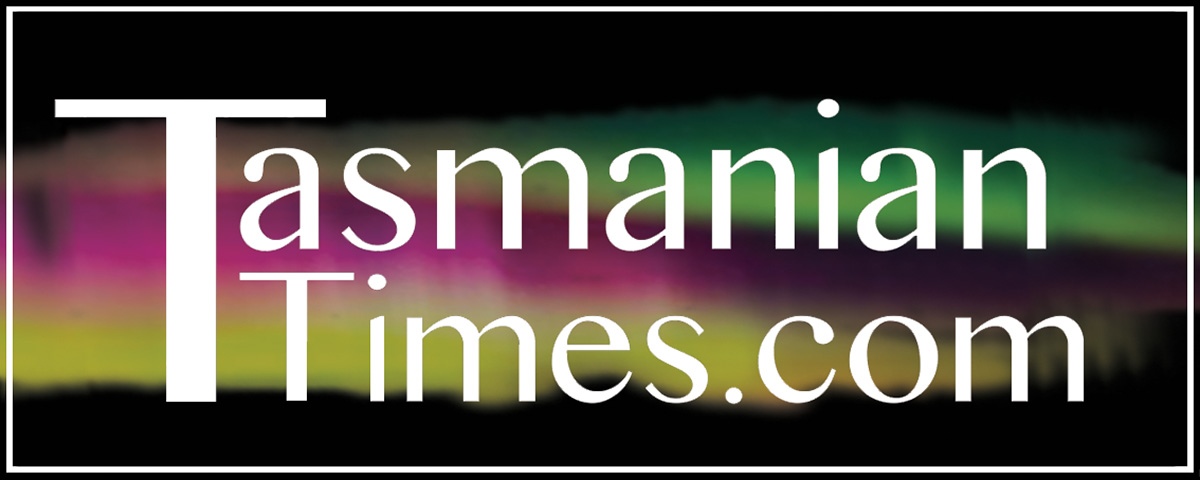 Author Credits: [show_post_categories parent="no" parentcategory="writers" show = "category" hyperlink="yes"]