Read the full Pathway to Truth-Telling and Treaty Report.
Executive Summary
Our consultations with Tasmanian Aboriginal people began in NAIDOC week on 9 July and continued through the following four months with a total of more than 100 meetings.
Key themes that emerged
The primary objective of these consultations was to learn from Tasmanian Aboriginal people their thoughts on and aspirations for treaty, truth-telling and reconciliation and to identify possible pathways towards these goals. However, in almost all cases, discussions encompassed a much broader range of topics. The following key themes arose in the majority of our consultations:
• Truth-telling, including possible format, purpose and content;
• Treaty, including readiness for treaty, identity of parties, possible models, purpose, content and legal status; • Identity and lateral violence;
• Land and sea, including the return, protection and management of land and waterways, and cultural fisheries; • Cultural heritage and practices;
• Education and capacity building;
• Language, particularly language retrieval;
• History, including colonisation, dispossession, assimilation and government policies;
• Intergenerational trauma, including the past, present and future impacts of colonisation and dispossession on Tasmanian Aboriginal people; and
• Terminology, for example with respect to 'reconciliation' and Aboriginal/Indigenous/First Nations/ First Peoples.
Our consultations with Tasmanian Aboriginal people have led us to make 24 recommendations in this Report, summaries of which are outlined below.
TRUTH-TELLING
Recommendation 1: A Truth-Telling Commission
Taking into account truth-telling processes in other countries and states, and prioritising the views we heard from Aboriginal people, we recommend the creation of a Truth-Telling Commission as a tool for acknowledging, recording and healing. This could be either a commission directly established under the Commissions of Inquiry Act 1995, or established under separate pathway to treaty and truth-telling legislation, which authorises a Truth-Telling Commission with the powers (or selected powers) of a commission of inquiry. An important benefit of adopting the Commission structure is that it would give gravitas to the body while also ensuring that it is adequately resourced.
The Truth-Telling Commission should have the following functions:
• to create a permanent and official historical record of the past, which includes clarifying the historical record, quashing the extinction myth and recording and explaining the resilience and survival of the Aboriginal people;
• to provide the opportunity for story-telling and preserving the memories of Elders and Aboriginal people;
• to educate the public about the past abuses and injustices committed against Tasmanian Aboriginal people as well as the intergenerational and ongoing effects of colonisation;
• to make recommendations for healing, system reform and practical changes to laws, policy and education, and specific matters to be included in treaty negotiations; and
• to deal with the question of Aboriginality, in so far as it relates to eligibility to determine representatives of the Aboriginal people for treaty negotiations with the State and for registration to vote in Aboriginal Land Council of Tasmania (ALCT) elections (see Recommendations 8 and 9).
Recommendation 2: Composition of the Truth-Telling Commission
A majority of the Truth-Telling Commission should be Tasmanian Aboriginal people and it should either be chaired by an eminent Tasmanian Aboriginal person, or co-chaired by an eminent Tasmanian Aboriginal woman and eminent Tasmanian Aboriginal man, of state-wide standing. The possibility of including an eminent Aboriginal person from outside the State should be considered, as well as an eminent respected non-Aboriginal person with experience of similar bodies. The Aboriginal membership must be broadly representative and should be determined by expressions of interest.
Recommendation 3: Flexible procedures and processes
We recommend that the Truth-Telling Commission adopt a flexible approach in terms of where it sits and how it conducts hearings and story-telling sessions. There must also be culturally appropriate psychological and emotional support provided to participants including observers to ensure that the truth-telling process is a healing and cathartic one and not re-traumatising. The Commission will need to decide which procedures to use for the purposes of dealing with its mandate.
Recommendation 4: The Truth-Telling Commission should produce interim publications and outputs in a range of formats
To fulfill its purpose, the Commission should employ different ways of engaging a broad cross-section of Tasmanian society and the media. Interim outputs should be published through a range of media, including online, video and print. Engagement with creative arts should also play an important role in this.
TREATY
Recommendation 5: Treaty and truth-telling advancement legislation
In the light of the difficulty of determining who should negotiate treaty on the Aboriginal side (they must be representatives freely chosen by Aboriginal people through their own representative structures),1 we recommend that as a preliminary first step, the Government formulate a broad framework which is enacted in legislation – the 'Treaty and Truth-Telling Framework Act' or similar.
In addition to creating the framework for a truth-telling process, and a commitment to begin a treaty process and to provide the resources to make this happen, the framework should include:
• without prejudice to the actual content to be negotiated, an indicative list of the components of treaty such as a recognition that Aboriginal sovereignty has not been extinguished but that it coexists with that of the Crown; an acknowledgment of past injustices; reparations for colonisation and protection for Indigenous rights; and
• a code of conduct to ensure that Aboriginal participants are protected from lateral violence.
The UN Declaration on the Right of Indigenous Peoples (UNDRIP), endorsed by Australia in 2009, provides an influential guide for the minimum standards for treaty negotiations with themes of self-determination, participation in decision-making and respect for protection of culture.
1 Permanent Forum on Indigenous Issues, Report of the International Workshop on Methodologies regarding Free, Prior and Informed Consent and Indigenous Peoples, 4th sess, Agenda Item 4, UN Doc E/C.19/2005/3 (17–19 January 2005) [46] [47].
Recommendation 6: Treaty should not wait for the completion of truth-telling
There has been considerable debate about the most appropriate sequencing for Voice, Treaty and Truth. Informed by the meetings we had with Aboriginal people, our view is that in the Tasmanian context, the best way forward is for the Government to show its commitment to meaningful change by legislating a framework which allows for both truth-telling and treaty work and for them to be done concurrently. However, the Truth-Telling Commission will need to first to determine eligibility for the purposes of selecting the parties to negotiate treaty.
Recommendation 7: Whole-of-Government Aboriginal Consultative Body
Without prejudice to a future treaty-negotiated Aboriginal Voice to the Tasmanian Parliament, which may result in designated Aboriginal seats in Parliament or other structural reforms, we recommend that the Government establish an Aboriginal Consultative Body to engage with whole-of-Government policy of interest to the Aboriginal people.
THE VEXED QUESTION OF ABORIGINALITY
Recommendation 8: Truth-Telling Commission to decide test for eligibility
We recommend that the government-appointed Truth-Telling Commission, with its majority Aboriginal members, be empowered to deal with the question of Aboriginality in so far as it relates to eligibility to determine representatives of the Aboriginal people to negotiate treaty with the State. It should be for the Panel members to determine the test they will apply for the determination of ancestry and communal recognition and whether or not growing up in culture is essential.
Recommendation 9: The same test for eligibility to determine representatives to treaty negotiations be applied to ALCT elections
We recommend that the test developed by the TruthTelling Commissioners to determine eligibility to elect representatives of the Tasmanian Aboriginal people to negotiate a treaty with the Tasmanian Government should also be used for registration to vote for ALCT elections.
LAND
Clearly there is an impasse with respect to return of public land to Aboriginal people, with no significant land returns since 2005. This is despite repeated commitments by the Government to return land. There are two major obstacles to returning public land: first, the way the Act works in practice with respect to management and input from local Aboriginal groups and secondly the vexed issue of identity. We have also learnt that despite efforts to facilitate joint management in the Tasmanian Wilderness World Heritage Area (TWWHA), joint management with Tasmanian Aboriginal people does not exist in Tasmania with respect to our state reserved lands.
Recommendation 10: The process for registering to vote for ALCT elections be changed
It is clear that there is a problem with the ALCT roll in that too few Aboriginal people register to vote and even fewer vote. In discussions with the Electoral Commissioner, it was suggested that the process could be improved by having a more substantial initial process which may:
• remove the need for an objection process;
• provide a more consistent and fair process;
• enable enrolments to take place throughout the three-year cycle rather than only prior to a main election (midterm by-elections can occur).
We recommend a change in procedure and that, as recommended in Recommendation 9, the Truth-Telling Commission's test of eligibility to register on the Roll be the same as eligibility to vote for representatives for treaty negotiations.
Recommendation 11: A statutory framework for Aboriginal Protected Areas
We recommend that either a new category of reserve land tenure be created under the Nature Conservation Act 2002, namely 'Aboriginal Protected Area' with appropriate values and reservation purposes; or that at least some of the classes of reserved land have an Aboriginal overlay which picks up appropriate values and purposes; or a separate statutory framework for Aboriginal Protected Areas could be created. In each case, title in the Aboriginal Protected Area could be vested in ALCT or another Aboriginal organisation with flexibility for permanent or interim leasehold or leaseback arrangements and funded healthy Country plans/ management plans a requirement.
Recommendation 12: Creation of the kooparoona niara Aboriginal Protected Area
Together with the enabling legislation, the first Aboriginal Protected Area, the kooparoona niara Aboriginal Protected Area in the Western Tiers including the Future Potential Production Forest Land (FPPFL) on the boundary of the TWWHA should be declared. This first Aboriginal Protected Area could serve as a model and would serve as a test of local management and access.
Recommendation 13: Consider creation of kunanyi / Mt Wellington an Aboriginal Protected Area
For many years the possibility of declaring kunanyi / Mt Wellington a national park has been considered for reasons which include properly resourcing it so that there are funds for conserving and managing the land and tracks. We recommend that the Government seriously explore the possibility of doing this using the recommended statutory framework for Aboriginal Protected Areas but there is a need to first consult with Aboriginal people.
Recommendation 14: Increased resources for ALCT and land management
It is clear to us that ALCT is grossly under-resourced. Its lands are in remote locations and difficult to access. One option for helping supporting the land management functions of ALCT is the possibility of using park fees from kunanyi to fund the management of lands returned to the Aboriginal people. To assist in building the capacity of the Aboriginal community to manage its land, the Government should establish an Aboriginal land and sea ranger funding program, and could consider looking to the Queensland model to do this.
Recommendation 15: Increasing the joint management of Crown land, parks and reserves
Joint management in Tasmania remains an aspiration rather than a reality. We understand that while some Aboriginal people have resisted the concept of joint management because they considered that this conflicted with their claim not to have relinquished sovereignty, there is now a greater willingness to engage in the interests of capacity building and as a step towards return of title to land. We recommend that the Government look at ways to engage in joint management including by using the existing provisions in the Crown Lands Act 1976 and the National Parks Reserves Management Act 2002 to facilitate this (with amendments if necessary).
SEA AND WATER RIGHTS
Recommendation 16: Amend the Aboriginal Lands Act 1995 to include water
The Tasmanian Constitution Act 1934 acknowledges Tasmanian Aboriginal people as the traditional and original owners of Tasmanian Lands and Waters and recognises the enduring spiritual, social, cultural and economic importance of Tasmanian Lands and Waters to the Aboriginal people (emphasis added). The inclusion of Aboriginal water rights and the return of sea and freshwater country into a legislative/treaty framework is strongly supported by Tasmanian Aboriginal people and it is our recommendation that this be progressed to give substance to the words in the preamble.
Recommendation 17: Support and investment for commercial cultural fisheries
The development of a commercial cultural fishery in Tasmania presents a wonderful opportunity which can benefit the whole of the State through food tourism and hospitality when the catch is sold to local restaurants. The vision is that profits will fund new Aboriginal youth justice diversion programs and train young Aboriginal abalone divers, giving them jobs. The planned lease of 40 abalone quota units to the Land and Sea Aboriginal Corporation of Tasmania (LSACT) is an important first step towards creating a commercial cultural fishery and should serve as a foundation for further Aboriginal stewardship over marine resources.
Recommendation 18: Granting titles to low water mark and exclusive fishing zones
We received a strong message about the importance of using the coast, beaches and seas for food and cultural practices such as shell-gathering for necklaces and collecting kelp for basket-making – activities which are means of maintaining and reviving links to culture. To facilitate this, we recommend that the Government explore the options for extending title to coastal Aboriginal land and land owned by Aboriginal organisations to the low water mark.
HERITAGE
Recommendation 19: Reform of the Aboriginal Heritage Act 1975 (Tas) as a matter of urgency
There is an urgent need for reform of the Aboriginal Heritage Act 1975 (Tas). We recommend that reform should not wait for a truth-telling or treaty process. There is also merit in proceeding immediately with the measures mentioned in the report tabled by Minister Jaensch in July 2021 as interim steps, independently of the introduction of the new legislation.
Recommendation 20: Establishment of a Tasmanian Aboriginal Art and Cultural Centre
We strongly recommend the creation of an Aboriginal-owned, run and managed art and cultural centre at Macquarie Point. This is an ambitious project but with enormous potential and benefits, not only for Aboriginal people but for other Tasmanians and Australians. While not a 'solution' to reconciliation or an end in itself, a cultural centre such as this could have numerous dimensions. It could create space for coming together, healing, truth-telling, ceremony, celebration, research, learning and the keeping of sacred objects and repatriated cultural heritage. A facility like this could also have global significance. International visitors wonder at our failure to celebrate and advertise the fact that Aboriginal culture in Tasmania dates back more than 40,000 years. A world class Aboriginal art and cultural centre would help fill that gap.
LANGUAGE
Recommendation 21: Reconstitute the Aboriginal and Dual Naming Reference Group
It is recommended that the Aboriginal and Dual Naming Reference Group be reconstituted with the inclusion of an external expert in linguistics and a respected Tasmanian Aboriginal person so that input into Aboriginal place names can proceed in an inclusive way. There is also the possibility that while there can be an official Aboriginal or dual name that local communities be able to use their own name for a feature.
Recommendation 22: Funding to Aboriginal organisations for word lists
We recommend that support be given to Aboriginal organisations to assist with projects to compile word lists. Rather than reconstructing the local language, we suggest that these word lists be used in combination with palawa kani as the base language and that the TAC be encouraged to allow this to happen. In our view, this approach with concessions from both the Tasmanian Aboriginal Centre (TAC) and other Aboriginal organisations would offer the best hope of the revival and broad acceptance of an Aboriginal spoken and written language.
EDUCATION AND CAPACITY BUILDING
Recommendation 23: Strengthening capacity of the Aboriginal Education Services
We recommend that the Government strengthen the capacity of the Aboriginal Education Services (AES) to ensure it has the resources and the personnel to be able to develop the required professional learning material, develop a strategic plan for the comprehensive delivery of the material and have the personnel to deliver the professional learning material around the State.
Recommendation 24: Establishment of a Tasmanian Indigenous Education Consultative Body
We recommend that the Government establish a Tasmanian Indigenous Education Consultative Body (IECB) and that the Government consider establishing such a body as a portfolio committee of a broader whole-of-Government Aboriginal Consultative Council.
Read the full Pathway to Truth-Telling and Treaty Report.
---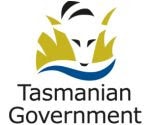 Ministerial Statement – Peter Gutwein, Premier, 25 November 2021
Mr Speaker,
I want to begin by acknowledging the Tasmanian Aboriginal people, Tasmania's first people, and pay my respects to elders past, present and emerging.
During the last 20 months we have dealt with the challenges brought on us by a world-wide pandemic, which has unfortunately cost lives and impinged on our freedoms and our liberties.
However, Tasmanians in the main, regardless of race, religion, circumstance or background have reached out their hands to help each other, when needed, in the most extraordinary example of a common humanity I have ever witnessed.
We must hold onto that. We must grow stronger from it.
We must use that strength to move forward together to solve what have been intractable challenges.
During my lifetime Tasmania has changed for the better.
Our state has progressed economically, as well as environmentally and socially, and we have moved a long way from the unflattering views that once we regularly heard – especially from those who had no understanding of the beauty of our State, our strength of character or our true potential.
One matter though that lingers, that is not resolved, is our relationship with our First Nations people, the Tasmanian Aboriginal people.
My Government believes very strongly that we must continue on our pathway to achieve true reconciliation.
At the opening of the 50th Parliament of Tasmania in June this year, Her Excellency the Honourable Barbara Baker AC outlined in her speech that I had requested Professor Kate Warner AC and Professor Tim McCormack facilitate a process to understand directly from Tasmanian Aboriginal people themselves how best to take our next steps towards reconciliation.
They were requested to consult directly with Tasmanian Aboriginal people to gather their views on a proposed way forward towards reconciliation, as well as their views on a Truth Telling process and on what a pathway to Treaty would consist of.
I am tabling the report in full today, and the Government will now consider the recommendations and respond in full in the New Year.
The report's authors have briefed respected elders and senior Tasmanian Aboriginal people this morning, and I expect that in the near future further briefings will also occur for a range of stakeholders.
The report highlights that there is much also for Tasmanian Aboriginal people to consider and some of the report will not make easy reading.
The report opens a door that we can walk through, if we wish, but to do so we must choose to do that together, as further division, further conflict will not provide a pathway to true reconciliation.
The Tasmanian Aboriginal people have called this place, Lutriwita/Tasmania, home for more than 40,000 years.
As one of the oldest cultures in the world, theirs is a rich history, a story of survival, of conflict and dispossession and one that deserves our respect and acknowledgment.
I believe that by understanding our past, no matter how painful or uncomfortable that might be, is an imperative to shaping our future, and ensuring we can share in the benefits of a truly meaningful, reconciled relationship.
Mr Speaker,
Professors Warner and McCormack began their consultations in NAIDOC week in July, holding more than 100 meetings over four months, with Tasmanian Aboriginal people, Aboriginal community-controlled organisations, and Aboriginal and non-Aboriginal subject matter experts.
The conversations provided Professors Warner and McCormack with the information, which has been compiled into their Pathway to Truth-Telling and Treaty Report.
The report summarises the views and voices of Tasmanian Aboriginal people across a broad range of topics.
It faithfully represents the views of Aboriginal people and provides key insights and learnings, which will enlighten many Tasmanians.
I have specifically chosen not to highlight any particular aspect of the report, or to draw quotes from it for this statement today.
My reason for that is the report needs to be considered in its entirety. It is a carefully considered and thoughtful piece of work by two of our most eminent minds dealing with complex, and what in the past have been largely intractable positions held across our broader community by both non-indigenous Tasmanians and Tasmanian Aboriginals.
To highlight one aspect or issue over another risks creating immediate division and debate on issues that when considered in isolation, can be challenging and confronting.
Professors Warner and McCormack were specifically requested to consider the views of Tasmanian Aboriginal people on Truth Telling and what a pathway to Treaty would be.
I will for completeness outline the major recommendations around those matters the report provides findings on.
Mr Speaker,
One of the key recommendations is to create a Truth-Telling Commission, the make-up of which should include a broad representation of Tasmanian Aboriginal people with majority membership, and it should be chaired by an eminent Tasmanian Aboriginal person or co-chaired by an eminent Tasmanian Aboriginal woman and an eminent Tasmanian Aboriginal man.
The Truth Telling Commission should be a tool for acknowledging, recording and healing.
Professors Warner and McCormack heard strong and consistent advocacy for the need for a Tasmanian Truth-telling process, which focuses on the past, present and future, with the powers of a commission of inquiry.
The Report also recommends that Tasmania commits to beginning a Tasmanian Treaty process.
It recommends that the best way forward is to legislate a broad framework, allowing for both Truth Telling and a Treaty process.
It is recommended that the Truth telling process should also determine the representatives of the Aboriginal people for Treaty negotiations.
It is evident from the Report that the next steps of this journey will be complex, as there are many Tasmanian Aboriginal voices, and not all of those voices align, but importantly, all of these views need to be heard.
Non-indigenous Tasmanians will also have a view on this report and its recommendations, and some will hold strong views.
I acknowledge this will not be an easy journey that we are embarking upon.
However, this is a journey we need to go on together, and I believe it's a journey Tasmania is ready for.
Importantly, if we do this together we will achieve a uniquely Tasmanian approach to reconciliation.
One that provides the foundations for a more equitable and just future for all Tasmanians, now and into the future.
Every Tasmanian has a part to play in reconciliation and every Tasmanian will benefit from it.
Importantly, we must keep listening to, and be guided by, Tasmanian Aboriginal people.
We must have the courage of our convictions to take meaningful action in order to achieve real change.
I would like to sincerely thank Professors Warner and McCormack for this significant work, and importantly, thank Tasmanian Aboriginal people and all participants for their views.
I encourage members in this Parliament, and all Tasmanians, to read this report, and hear and absorb the voices of Tasmanian Aboriginal people.
Take the time to reflect on those voices, understand the hurt, the abandonment and the sadness, but also the strength of character, connection to country and the pride that shines through in those voices, which have for so long, fought for something better; for acknowledgement and for respect.
Take time also to reflect on what we have learnt in the last 20 months about each other, and how with kindness, respect and commitment to our shared humanity we have been able to work together to achieve the outcomes we have as Tasmanians.
Let's not lose sight of what we have achieved, the lessons we have learnt, and continue this journey together with the same spirit and commitment.
The Government will now consider the report, engage with stakeholders and respond in full to the recommendations when Parliament resumes next year.
Thank you.
---

Rebecca White MP, Labor Leader, 25 November 2021
Statement on Treaty
As a reflection of our recognition of the deep history and culture of this island, we wish to acknowledge the traditional owners of lutrawita/Tasmania.
We acknowledge the Tasmanian Aboriginal people, who have survived invasion and dispossession and continue to maintain their identity, culture and Aboriginal rights.
We also recognise the value of continuing Aboriginal knowledge and cultural practice, which informs our understandings of history, culture and in supporting the development of the Tasmanian community.
There is so much in our history that we don't speak about. Tasmania has a very long history and we should embrace every opportunity to give a voice to the stories, the people, the culture and to speak truthfully about what happened to Tasmanian Aboriginal people when the colonisation of Tasmania occurred.
The Labor party supports a Treaty.
Tasmania is unique in that it could be argued the negotiations to commence a Treaty have already begun. And they began a long time ago.
There is historical evidence of two agreements being made between the Crown and Tasmanian Aboriginal People. They are documented in the book, Friendly Mission, written in 1966. The first:
On 6th August 1831 at Little Musselroe Bay when George Robinson told Mannalargenna of the Coastal Plains Nation that he had been "commissioned by the Governor to inform them" if they would desist of the wonton attacks on the settlers they could return to their own districts… and have everything provided to them including protection.
In November 1831 Robinson met with two leaders near Lake Echo – Montpelliatter of Big River Nation and Tongerlongter of Oyster Bay Nation – when "They were willing however to accept the offers of the government and they placed themselves under my protection accordingly".
Sadly for our state and particularly for Tasmanian Aboriginal People, neither of these agreements were upheld by the Crown.
There was even a petition from Tasmanian Aboriginal people to Queen Victoria in 1846 in which they wrote: "Your petitioners humbly state to your Majesty that Mr Robinson made for us and with Colonel Arthur an agreement which we have not lost from our minds and since, we have made our part of it good."
Despite all this. There is no Treaty in Tasmania and the agreement struck in 1831 has not been honoured by the Crown.
The tabling of this report, Pathway to Truth-Telling and Treaty Report is an important development for our state.
I want to acknowledge the work of Professor Kate Warner AC and Professor Tim McCormack, who are here today, and Tasmanian Aboriginal people who have contributed to this report, some who are here today.
Thank you for giving us this chance to get it right.
With the telling of stories from our history across our community there is likely to be pain, anger, remorse, guilt, shame as well as feelings of elation that despite attempted genocide, Tasmania's first people continue to survive today.
Some people will feel confronted. Others will have their assumptions challenged. For some, truth telling will be a powerful and empowering experience.
There will need to be appropriate counselling providing to ensure that all Tasmanians who engage in truth telling can do so in a way that is supportive and culturally appropriate.
A Treaty will need to address many elements and also recognise intergeneration trauma continues to impact on Tasmania's first people.
The trauma of separation from country, family and culture cannot easily be healed but we have an obligation as the Tasmanian Parliament, and for Government, to honour the offer of Treaty that was first outlined in 1831 and to make reparations for the wrongs of the past.
I know and the Labor party knows that the path forward may not be easy, but the Labor party is committed to Treaty.
We will take time to read this important report and listen to the voices of Aboriginal people.
And we commit to doing all we can to support this important work and we thank the Government for tabling this report today.
---

Cassy O'Connor MP | Greens Leader, 25 November 2021
Greens Welcome Pathway to Truth-Telling and Treaty Report
The generational grief, deep wounds and enduring dispossession of the Tasmanian Aboriginal people have been acknowledged by the Tasmanian Parliament today with the release of the 'Pathway to Truth-Telling and Treaty' report.
Members of the Aboriginal community joined Professor Kate Warner and Professor Tim McCormack in the Chamber to see the report being tabled.
The report is a sign post to Truth-Telling, Treaty and genuine reconciliation. It can help to heal the deepest wounds.
Lutruwita/Tasmania is stolen land. It was nurtured by its people over 50 000 years or more, then taken at the point of a gun from Aboriginal people soon after the arrival of the English in 1803.
There can be no more broken promises, and no more false hope.
We thank all those who had the trust and took the time to contribute to this report, and to Professors Kate Warner and Tim McCormack for their thoughtful consideration. We also commend the Premier for having the courage to put these early steps in place.
The Greens welcome the government's commitment to a Truth-telling Commission, and restate our long-held support for Treaty, land returns and changing the date of Australia Day.
We are fully committed to working cooperatively with Aboriginal people, across the Parliament and in the community to see the promises contained in this report fulfilled.
---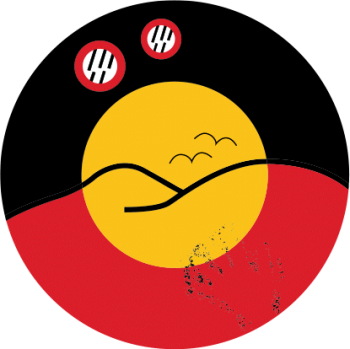 Media release – Aboriginal Land Council of Tasmania, 25 November 2021
LAND COUNCIL CONGRATULATES GOVERNMENT ON FIRST STEP TOWARDS TREATY
The tabling of an important report by two eminent Tasmanians marks the first step in creation of a treaty and is very welcome, Land Council Chair Michael Mansell said today.
"Many political leaders live to win the next election, while rare leaders want to make a difference while they hold high office. Premier Peter Gutwein has the confidence of Tasmanians for saving our lives and health in the coronavirus epidemic. Mr Gutwein could have rested on his laurels. Instead he wants to resolve the outstanding issue of the relationship between Tasmanians and Aborigines, and address outstanding historical grievances. Premier Gutwein is to be congratulated and supported.
The tabling of the report begins the treaty process. The government will consider the report and bring its view back to parliament on March 1 in 2022. We look forward to working with government over the next three months.
"A treaty can be uncomplicated," Mr Mansell said. "It can be made between the State of Tasmania and the Aboriginal people of Lutruwita. It can be legislated into existence. What the treaty deals with is a matter of negotiation. Common sense suggests a treaty with Aborigines will involve land, sharing of wealth and power (perhaps seats in parliament as the report recommends) and ownership of Aboriginal heritage.
Premier Gutwein talked of drawing on the strength and character of the Tasmania people to advance treaty and truth-telling. We agree.
 We can envisage a government backed Truth telling Commission making reports from time to time that mainstream media would pick up because the Commission is a government body. For example, it might highlight that Aborigines had land set aside for them on Cape Barren in 1881 but the Cape Barren Island Reserve Act 1912 was created to get rid of people from the island. Or, that from 1908 until 1932, no Aboriginal from the Cape Barren reserve was allowed to have a taste of alcohol anywhere in Tasmania. Or that under the reserve Act, an Aboriginal woman who married a white man lost her property rights."
 "Peter Gutwein, Mr Mansell added, " deserves all our collective support for courageous leadership. It was wonderful to hear Rebecca White and Cassy O'Connor equally commit to a treaty. If the opportunity is missed, we will have repeated the wasted opportunities  of 1901 when Tasmania became an independent state, or in 1918 when Aboriginal who fought for the crown that had dispossessed them of their country returned to the islands, or in 1967 when Tasmanians voted overwhelming 'Yes' to right the wrongs for Aborigines in the 1967 referendum."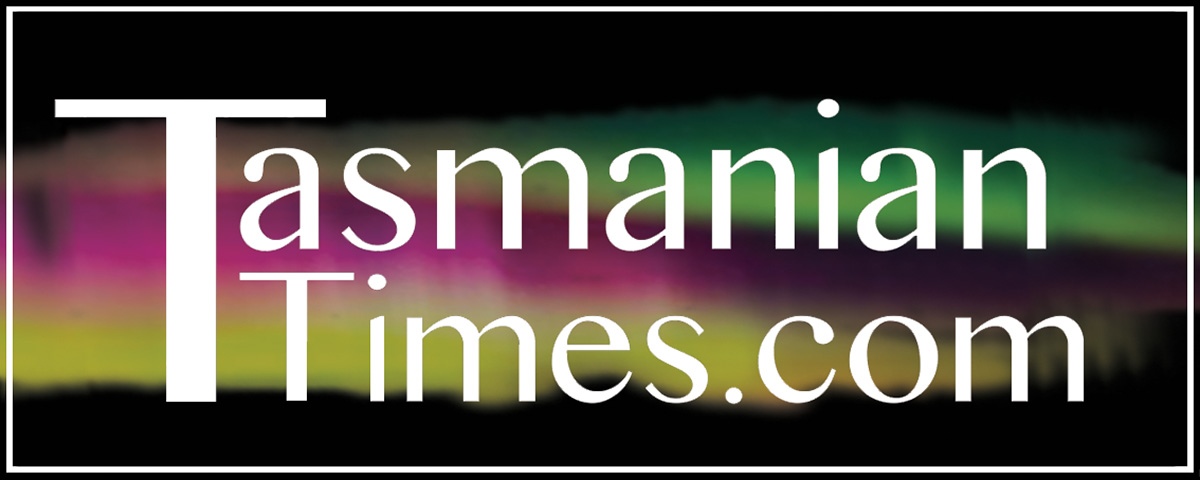 Author Credits: [show_post_categories parent="no" parentcategory="writers" show = "category" hyperlink="yes"]