Media release – Jeremy Rockliff, Minister for Health, 26 November 2021
Health Dashboard update
The Health Dashboard update shows that while we are continuing to see demand increase across our health system, there are some encouraging improvements in performance as the system prepares for borders to reopen on December 15.
Although Emergency Departments in Tasmanian hospitals continued to experience increasing pressure in October, with 15,322 presentations statewide compared to 14,783 in September 2021, small improvements in wait times have been reported, which we expect will continue in November.
Increasing demand presents challenges in treating patients within recommended timeframes and we continue to work with all of our staff to increase our general medical bed capacity and implement our Statewide Access and Flow initiatives to improve our hospital response times.
Our clinician-led $196.4 million four-year plan for elective surgery continues to deliver with further reductions to the waiting list of nearly 1,900 people since January this year.
In addition, we are seeing continued improvements in the average overdue wait time for urgent elective surgery patients, which have declined from 92 days in September to 84 days in October.
While the number of patients waiting for outpatient appointments continues to increase, with 56,936 waiting for their first appointment in October, it is pleasing that in 2020-21 attendances to outpatient clinics increased to 590,395 which resulted in more persons receiving care than in pre COVID-19 times.
That's why we are investing $2 million in the Outpatient Transformation Program, which next week will commence an extensive audit program, reaching out to thousands of patients waiting for an outpatient appointment.
Encouragingly, the October Dashboard data shows Ambulance Tasmania's response time remained at 13.9 minutes, despite the number of incidents requiring an ambulance response reaching near-record levels, at 7,640.
We are continuing to address the impacts of COVID-19 on oral health, with our $5 million commitment to create an additional 20,000 dental appointment state-wide.
An additional 3,850 appointments have been delivered with the support of the private sector between April and October, and with newly recruited staff commencing we expect to see greater improvement from early 2022.
This funding has also secured the purchase of equipment to assist patients seeking treatment for dentures and will provide clients with more efficient services while reducing the waiting time for dentures.
We will continue to work to implement solutions to the challenges in health, to ensure Tasmanians get the right care, in the right place, at the right time.
At the same time we are also working very hard to ensure the health system is prepared for borders to reopen, including our nation-leading Tasmanian Vaccination rollout, with first dose 16+ coverage sitting at 93.2 per cent.
The best way to protect yourself, your family and our health system, is to be vaccinated against COVID-19.
The Health Dashboard is available at https://www.healthstats.dhhs.tas.gov.au/healthsystem
The Health System Dashboard provides a transparent overview of important aspects of the public health system.
As well as displaying the most recent data, the Dashboard provides statistics for the previous 12 months. Note, data may vary from that previously published due to data reporting practices.
Media release – Michael Ferguson, Minister for State Development, Construction and Housing, 26 November 2021
Now building a house a day: Housing Dashboard update highlights record of delivery
The Tasmanian Liberal Government is providing an unprecedented and massive investment into public housing and home affordability.
The latest monthly dashboard update shows that we have now built 1,177 long term homes since the commencement of our Affordable Housing Strategy. This includes 34 social housing dwellings built in the month of October, meaning that by working with the community housing partners and the building industry, we have built more than one house per day.
Our comprehensive plan to increase housing supply is the only way to make housing as affordable as possible.
Our record investment of $615 million into public and affordable housing, and homelessness initiatives, including our record election commitment of $280 million to extend our building program of new social housing for Tasmanians in need is the biggest in this State for decades. That money is achieving more houses right now.
We have 1,228 dwellings in the pipeline, including 947 new social housing dwellings, 178 supported accommodation units and 103 homeless accommodation units.
The results show that as of October 2021, the Affordable Housing Strategy has delivered a total of 1,876 new homes, land lots and new places in supported accommodation and homeless services, including 892 since July 2019.
In addition to the almost 14,000 households already in social housing, there were 2,727 households assisted in the past year through the variety of programs available to support our State's most vulnerable.
In the last month, 143 households have been assisted through Private Rental Assistance. Additionally in the last 12 months, 89 households have been assisted through our Private Rental Incentive Scheme, and 67 households have been assisted into home ownership through our Streets Ahead or HomeShare programs.
We are committed to building upon our record of delivery and we are investing $2 million to develop a comprehensive Tasmanian Housing Strategy. This will investigate all the opportunities available to the State Government to influence the housing market through regulatory systems, strategic land use planning, policies, taxes, subsidies, and capital investment.
The monthly dashboard can be found here: https://www.communities.tas.gov.au/housing/tasmanian_affordable_housing_strategy/reporting
---

Media release – Anita Dow MP, Shadow Health Minister, 26 November 2021
Health crisis continues without an end in sight on the eve of border reopening
More than 10,000 Tasmanians are still waiting for necessary surgery and more than 18,000 for dental treatment – and in far too many cases will wait for years.
Shadow Health Minister Anita Dow said 10,413 Tasmanians were stuck on the elective surgery wait list and overdue waiting times for category one surgery were now 84 days across the state and 100 days at the Royal Hobart Hospital.
Statewide, patients waiting for knee replacements are being forced to wait a median of 572 days and those needing hips replacements will wait 346 days.
"The situation is even more dire at the Launceston General Hospital where the median wait time for knee replacements is 667 days and for hip replacements 522 days," Ms Dow said.
"Additionally, the number of surgeries actually performed across Tasmanian last month fell to the lowest level since February, despite the Premier's election promise of a surgery 'blitz'.
"It's just unacceptable that the outpatient wait list continues to increase, with 56,936 people waiting to see a specialist – an increase of more than 31,000 since the Liberals were elected in 2014.
"The average wait time is now 459 days and that means those Tasmanians will have to endure pain before they are even added to the surgery waiting list
"More than 18,000 Tasmanians are still waiting for dental care.
"No amount of spin by Mr Rockliff and the government can hide the fact that under the Liberals, our health and hospital system remains in an utterly dire state.
"Tasmanians can see that the big promises made by Mr Gutwein and Mr Rockliff are just not being delivered on.
"It is now 19 days until Tasmania opens its borders and COVID enters the state. Inevitably, we will seem more procedures cancelled and waiting lists continue to grow.
"Pressure on our emergency departments will possibly intensify with no end to the Liberals' health crisis."
Ella Haddad MP, Shadow Housing Minister, 26 November 2021
Ferguson's housing catastrophe reaches another tragic record
More Tasmanian families have been added to the Gutwein Government's heartbreaking housing wait list as the average wait time for even the most urgent cases now stretches to 18 months.
Shadow Housing Minister Ella Haddad said data released by the government today shows the number of families on the housing wait list has risen again to 4,506 with the average wait time for priority applicants now blowing out to 78 weeks.
Ms Haddad said Housing Minister Michael Ferguson's huge promises to build thousands of social and public housing properties were typically proving to be utterly empty with just 210 new dwellings added since last November and no homeless accommodation built over the same period.
"If Mr Ferguson continues to deny the housing crisis on his watch is out of control, he is actively deceiving not only himself, but all Tasmanians," Ms Haddad said.
"This housing wait list is not only tragic, it is at an historic high and is simply devastating for literally thousands of families who find themselves in dreadful circumstances.
"Mr Ferguson did not place any priority on providing health care in his beyond disappointing time as the failed Health Minister and he is repeating his failures by failing to place any priority at all on housing Tasmanians who need it most.
"Mr Ferguson needs to look at the facts and stop promising when he clearly has little intention of delivering.
"The fact is the rental vacancy rate in Launceston is 0.7 per cent, 0.4 per cent in Hobart and in Burnie it is just 0.2 per cent. Families in desperate need are struggling to find shelter and are instead living in cars and caravans, couch surfing and sleeping rough.
"The fact is the number of times requests for emergency accommodation at shelters were turned away jumped from 15,221 in 2019-20 to 18,421 in 2020-21.
"If Mr Ferguson is not prepared to accept those facts and act on those facts, he cannot continue in this critical area of government and Peter Gutwein should be doing much more to hold his Minister to account."
---

Cassy O'Connor MP | Greens Leader and Housing spokesperson, 26 November 2021
Liberals' Housing Waiting List Shame
Tasmania's public housing waiting list has more than doubled since the Liberals took government, and now new government figures* show the average waiting time to house priority applicants is now an appalling 18 months.
When the Liberals were elected 7 years ago, they inherited from a Greens Minister the shortest housing waiting list in a decade – 2,183 applicants. The waiting list has now ballooned to 4,506 applicants (and counting).
Priority applicants on the housing register are now waiting for a home for a year and a half on average. Tragically, we're aware of cases where the wait is much longer.
The Liberals have tried every trick in the book to pretend they bear no responsibility for the housing crisis in Tasmania, but their own data betrays the truth. Their dogged refusal to do what is necessary to tackle these issues has left thousands of struggling Tasmanians languishing in hardship for years on end.
The Premier and Housing Minister have made their priorities clear. They'll do everything they can to line the pockets of their corporate mates – like those in the pokies industry – while largely ignoring the still-deepening housing crisis.
Any government serious about putting the Tasmanian people first would commit to building 10,000 new homes in the next 10 years, would put strong limits on short stay accommodation, and would make sure tenants had genuine protection from unreasonable rent increases and evictions.
Unfortunately for thousands of Tasmanians, Peter Gutwein and Michael Ferguson refuse to even consider these crucial steps, let alone take the actions so desperately needed.
*Department of Communities Housing dashboard for October, available here.
https://www.communities.tas.gov.au/__data/assets/pdf_file/0027/196065/Ho…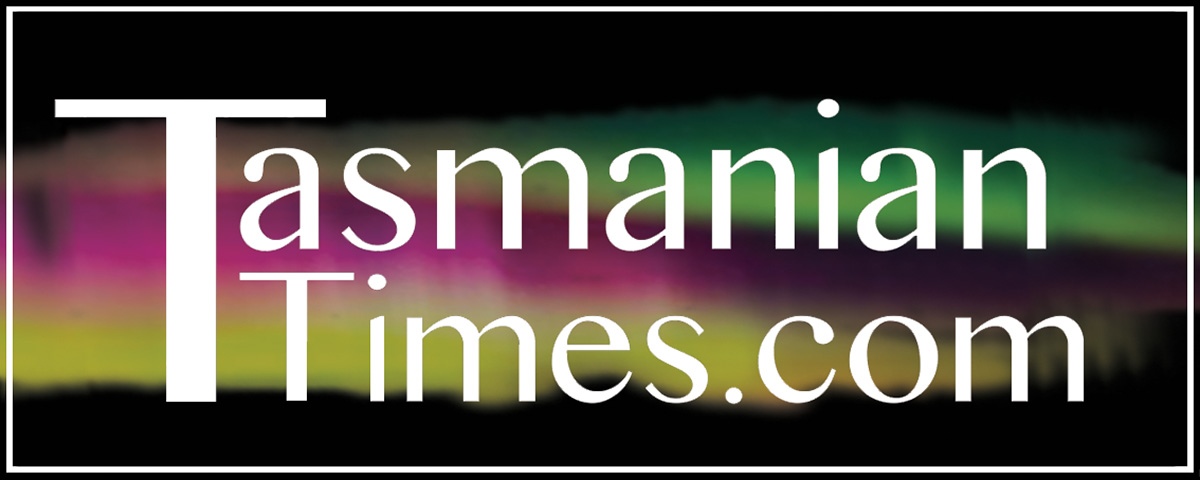 Author Credits: [show_post_categories parent="no" parentcategory="writers" show = "category" hyperlink="yes"]