Media release – Dr Mark Veitch, Director of Public Health, 15 October 2021
Southern Tasmanian snap lockdown
Southern Tasmania will enter a snap three-day lockdown from 6pm today, Friday 15 October 2021, following the discovery that a positive COVID-19 case spent more time in the community this week than initially disclosed.
A short, sharp lockdown aims to prevent further disease transmission and helps Public Health to trace contacts of cases and ensure they are isolated and tested, while further assessing the risk of community transmission.
The local government areas this includes are:
Brighton Council
Central Highlands Council
Clarence City Council
Derwent Valley Council
Glamorgan-Spring Bay Council
Glenorchy City Council
Hobart City Council
Huon Valley Council
Kingborough Council
Sorell Council
Southern Midlands Council
Tasman Council
Other areas of the state are not in lockdown.
However, wherever you are in the state, if you get any cold or flu symptoms – even mild – please get tested.
People from outside the lockdown region should not travel into these southern Tasmanian areas unless for permitted reasons.
We know from the experience of other states that a quickly implemented lockdown can help stop the spread of COVID-19 in the community. This is our goal.
This lockdown will also allow us – with the community's help – to ramp up our testing, get ahead of COVID-19, and stop it spreading.
We must all act together and responsibly during this lockdown. By stopping the spread, we protect our family and friends and the wider community and enable us to re-open businesses and return to normal life sooner.
There is no need to panic-buy or hoard essential items. We will not be experiencing food or essential supply shortages.
Our supermarkets will remain open, our infrastructure supplying our supermarkets and essential services will continue. Food and other essentials will not be in short supply.
The last thing our businesses and the community want is to return to longer-term restrictions.
A quick circuit-breaker now, with people acting responsibly, will help keep the lockdown to as short as possible.
We are asking you to stay at home, but please look out for each other. Telephone, use social media and other technologies to reach out to people in your community and check they are doing OK.
If you are struggling, please reach out to friends, family or the support services we have in place in the community.
Please know the restrictions and follow them.
The restrictions are like those other jurisdictions and Tasmania's lockdown in 2020; they also reflect the increased risk posed by the delta variant.
The restrictions, which apply to everyone regardless of vaccination status, include:
o   Shopping for urgent household items within 5km of home (one person per household)
o   Attending medical or health care appointments (including COVID-19 testing or vaccinations)
o   Exercising once per day outdoors within 5km of home for up to two hours
o   Caring for a vulnerable person, or
o   You are an permitted worker.
Wear facemasks outside you home (if aged 12 and older)
Indoor and outdoor gatherings are not allowed
No visitors to homes unless:
o   supporting a vulnerable person
o   visiting as part of a significant relationship, or
o   visiting as part of a visitor bubble with someone who lives alone.
Non-essential businesses will be closed during the lockdown.
There can be no visits to aged care and hospitals, except for compassionate reasons such as end-of-life care or to support a birthing partner. Facemasks must be worn.
If you are out for approved reasons, comply with requirements by wearing a mask, physical distancing, respecting gathering limits in open businesses, using hand sanitisers or hand washing and always checking in with Check in Tas.
Vaccination and COVID-19 testing clinics will remain open during the lockdown.
Current public exposure sites are listed on the www.coronavirus.tas.gov.au website.
Anyone who has visited these sites at the listed times is a contact of the case and should isolate at home immediately and call the Public Health Hotline.
If you are contacted by our contact tracing team, please do everything you can to help them.
Vaccination is our best protection against COVID-19. If you are 12 or older and haven't had your first dose, please book in now and protect yourself, your loved ones, and the community. Visiting the www.coronavirus.tas.gov.au website or call the Public Health Hotline on 1800 671 738 to book.
Media release – Kathrine Morgan-Wicks, State Health Commander, 15 October 2021
Testing and vaccination clinic information
The Department of Health will boost resources and extend hours for COVID-19 testing and vaccination during the three-day lockdown period in southern Tasmania.
This is being done to support an increase in demand for these services, with the public being reminded that getting a COVID-19 test or vaccination is a permitted reason to leave home during the lockdown.
A mobile testing site is located at Cris Fitzpatrick Memorial Park, Tottenham Rd, Gagebrook. This will be open from 9am to 9pm each day, with no booking required.
A second mobile testing site will be located at the MyState Bank Arena (formerly the Derwent Entertainment Centre) carpark, 601 Brooker Hwy, Glenorchy. This will be open from 10am to 6pm each day, with no booking required.
Testing is also available at our fixed site at Macquarie Point in Hobart. This will also be open extended hours from 9am to 9pm. To make a booking for this clinic, call the Public Health Hotline on 1800 671 738, or visit coronavirus.tas.gov.au to book a test online.
If you have any symptoms, no matter how mild, isolate and get tested immediately and then isolate until you receive a negative test result.
Importantly, even if you are vaccinated, you need to get tested if you have any symptoms.
Vaccination clinics in southern Tasmania will all be open extended hours from 9am to 9pm during the lockdown period, and will be accepting walk-ins or booked appointments.
These are located at:
Brighton Civic Centre, 25 Green Point Rd, Bridgewater.
Princes Wharf No. 1 (PW1), Hobart.
The Goods Shed, Evans St, Hobart (Saturday and Sunday).
Your Church, 29 Charles St, Moonah.
In addition to these, a clinic will be operating at Mona in Berriedale on Monday 18 October from 9am to 5pm; a clinic will be held at the Central Highlands Community Centre in Ouse on Monday 18 October from 9am to 12pm; and New Norfolk District Hospital on Tuesday 19 October and Wednesday 20 October from 9am to 5pm.
If you do not want to wait in a line, bookings can be made online at coronavirus.tas.gov.au or by phoning the Public Health Hotline on 1800 671 738. Otherwise all vaccination clinics will be accepting walk ins.
The Department of Health is using its stockpile of facemasks to assist people who cannot access facemasks during the lockdown period, particularly in the northern suburbs of Hobart. Facemasks will be available from the COVID-19 testing clinics and vaccination clinics, with more to be allocated to other areas if required.
---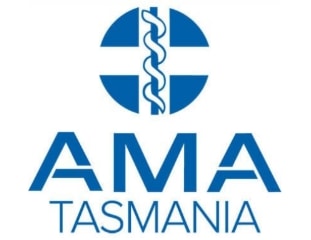 Media release – AMA Tasmania, 15 October 2021
THREE DAY LOCKDOWN IN SOUTHERN TASMANIA
AMA Tasmania President Dr Helen McArdle welcomed this afternoon's announcement by the Premier of a three-day snap lockdown for southern Tasmania, adding, "this short, sharp lockdown is not nice but necessary as an opportunity for public health to quickly and calmly reset following the arrival of a COVID positive case into Hobart on Tuesday and who has spent time in our community."
Further, we remind everyone to continue to follow public health advice, check details on the Coronavirus Tasmania website for updates, get tested if you have any symptoms regardless of how mild, and stay at home as required.
Remember, if you are unwell, you can still contact your GP for advice and treatment.
Moving forward, we must remain vigilant to keep each other safe – so please check in everywhere, every time, wear a mask and get vaccinated.
As a community, we need to do everything in our power to ensure our health care workers are given every single opportunity to prevent a disastrous impact on our already seriously strained resources.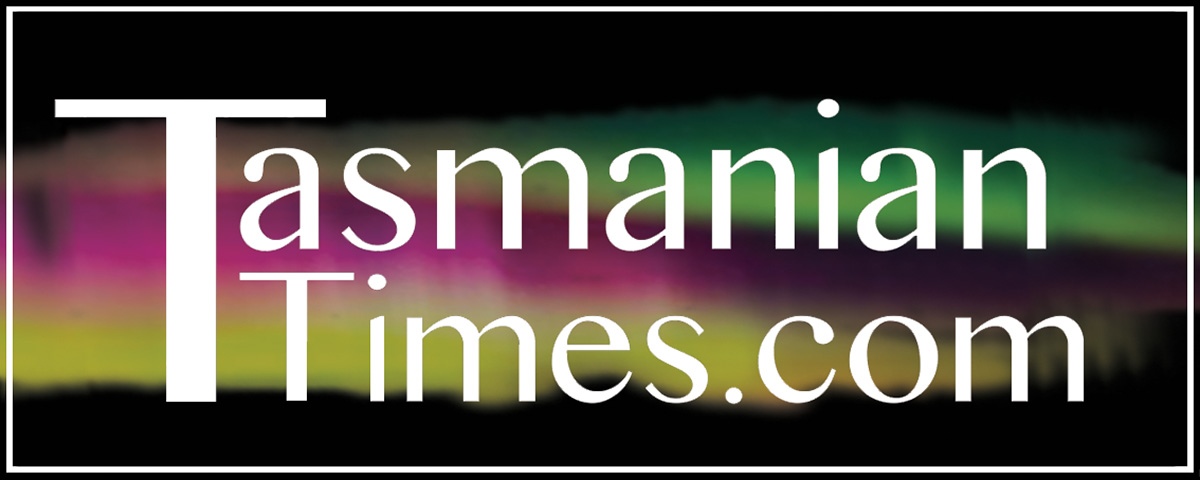 Author Credits: [show_post_categories parent="no" parentcategory="writers" show = "category" hyperlink="yes"]