No matter which way you look at it, Accolade Wines is a big company.
Indeed, with production volumes hovering around 180 million litres each year, huge might be a better description for Australia's third largest winemaker.
So it's hardly the kind of place where you'd expect to find Ed Carr getting excited about a thousand dozen bottles of traditional method Tasmanian sparkling wine. But this 2013 House of Arras Blanc de Blancs is no ordinary batch of sparkling Chardonnay, says the group sparkling winemaker.
"We had a bit of a hiatus in the production of these vintage wines when the company was owned by Constellation Wines," he explains.
"The 2013 is the first Blanc de Blancs we've had since the 2009 vintage. Along with the 2013 Grand Vintage, which is part of this month's release as well, I think it's a pretty special wine. I really like the way these wines look after they've been on lees for six or seven years.
"They've hit a nice point in their development, between being bright and fresh on the one hand and fully mature on the other. Both are Chardonnay-driven and are really classic in style. I reckon they'll continue to age very gracefully.
"This time last year, we released the 2004 House of Arras Museum Release Blanc de Blancs. With 14 years of tirage age, it really showed the kind of quality and longevity you can get from these select batches of Tasmanian Chardonnay."
So where does that leave this September's release of the House of Arras flagship, the 2006 EJ Carr Late Disgorged?
The wine received generous praise and a platinum medal from judges at this year's Decanter World Wine Awards, where it was described as, 'effortlessly complex and energetic.'
Why not see for yourself?
In early November, Carr will return to the state in his occasional role of House of Arras brand ambassador to attend Effervescence Tasmania in Launceston.
After a COVID-induced break in 2020, the annual Tasmanian sparkling wine showcase is scheduled to take place on the weekend of November 5-7.
The list of participating companies reads like a 'who's who' of Tasmanian sparkling wine. Joining Carr and House of Arras will be Apogee Tasmania, Barringwood, Brook Eden, Brown Family Wine Group, Clover Hill Wines, Delamere Vineyard, Jansz Tasmania, Josef Chromy Wines, Kreglinger Wine Estates, Moores Hill, Moorilla, Spring Vale and The Ridge North Lilydale.
Guests will have an opportunity to sample more than 50 sparkling wines produced from all around the state. Many will be poured by the people who grew and made them.
As in previous years, Relbia's Josef Chromy Wines will host the event's keynote masterclasses and 'grand tasting.' Get in quick while tickets are still available and you'll be able to catch up with Carr and his sparkling wine handiwork.
More than 700 ticketholders attended the inaugural Effervescence Tasmania in 2013. By 2016, the two-day extravaganza had been extended to four days, with ticket sales approaching 1200.
In 2018 and 2019, Effervescence Tasmania went state-wide. Two weeks of wine-related indulgence brought 40 percent of attendees from interstate and overseas.
House of Arras will play a significant role in Effervescence Tasmania's launch event on 5 November. Carr will join eleven other producers from around the state as Champagne and sparkling wine expert Tyson Stelzer presents his top dozen Tasmanian sparkling wine estates at a five-course degustation dinner at Josef Chromy Wines.
The $360-a-head gala dinner sold out just days after tickets went on sale earlier this month.
Effervescence at Timbre – a 5 November degustation dinner hosted by Launceston chef Matt Adams and former Clover Hill sparkling winemaker Loic Le Calvez – has also sold out. Indeed, a wait list for the $175-a-head dinner is fully subscribed, too.
Stelzer's long-term involvement with Effervescence Tasmania has seen the busy wine communicator become a staunch advocate for the state's cool climate wine industry.
In early August, as incoming editor of the 2022 Halliday Wine Companion, Stelzer named Tasmania's 2017 Bellebonne Natalie Fryar Vintage Rosé the publication's sparkling rosé of the year.
The wine took the award by the closest of margins, with the extraordinarily complex and intricate House of Arras Rosé 2008 receiving an identical 96-rating before the wines were separated in a blind tasting conducted by all eight members of the Companion's judging panel.
The 97-rated House of Arras Grand Vintage 2009 went within a whisker of winning the 2022 Halliday Wine Companion mantle of sparkling white of the year. It earned the same rating as the ultimate winner, Deviation Road, and fellow runner-up, Apogee Tasmania.
Three editions ago, five different House of Arras products were named among the seven candidates shortlisted for Australia's 'best of the best' sparkling wine in the 2019 Halliday Wine Companion. Astounding.
Nowadays, an Arras label of one kind or another is attached to some 60,000 dozen bottles of Tasmanian sparkling wine each year.
Carr believes much of Arras's recent success has been due to the Accolade-owned company casting a wider net in pursuit of the best possible Tasmanian sparkling wine grapes.
"When we first began exploring these cold climate wines in 1995, it was very difficult to get hold of Tasmanian fruit," he recalls.
"We were fortunate to be able to purchase a very small amount on the open market. But there wasn't much of it, so for the first few years of the program our wines were blends from Pipers River and the Yarra Valley.
"From the 1998 vintage, Arras became entirely Tasmanian. Our fruit today comes from company-owned vineyards as well as vineyards that are leased to us or supply us with fruit under contract. We can't get enough of it, though, despite the number of vineyards involved and the increase in plantings we're seeing in Tasmania.
"Many of the top-end, traditional method wines we're making are no longer sourced exclusively from Pipers River. We don't make single region wines, or single vineyard wines either.
"Our approach is tailored towards favouring certain subregions, vineyard sites and clonal selections for specific products and wine styles. Arras blends now take in fruit from the east coast and southern Tasmania. That's purely a style choice. I don't think you can say any one subregion is better in quality than another.
"Chardonnay from the east coast certainly plays to our strengths. Pinot Meunier from Pipers River is fantastic for rosé, while we find Pinot Noir grown further south and inland seems to suit the styles of our top-end vintage wines."
Carr's a full bottle when talk turns to the style and the quality of sparkling wine more generally.
"There is no-one in the history of Australian sparkling wine that has done more to enhance the recognition and achievement of Australian sparkling wine than Ed Carr," observed Tyson Stelzer at February's Tasmanian Sparkling Wine Dinner held in Launceston.
Fine words; fine wines. Effervescence Tasmania goers will enjoy all that and more this November.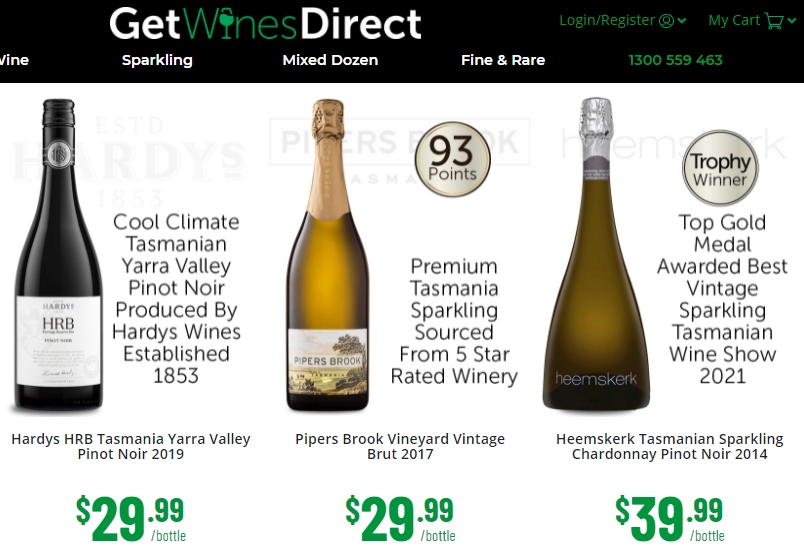 ---
Hobart's Mark Smith wrote his first weekly wine column back in 1994. Now more than 1700 features and 25 years later, he continues to chart the successes of Tasmania's small scale, cool climate wine industry with regular contributions to some of Australia's leading industry publications.
---
PICK OF THE CROP
Mark gives you his honest opinions about the best wines available right now from Tasmania's wine makers.

NV A by Arras Rosé $35
Rosé table wines have a strong following in the domestic market, so it's no surprise there's been significant growth in sparkling rosé as well. This A by Arras release is exclusive to Dan Murphy's. It's a very smart blend of Pinot Noir, Chardonnay and Pinot Meunier, one that drinks well above its price point. The purity and intensity of the wine's red fruit is quite striking. Combine that with excellent length of flavour and the gentle roundness derived from partial barrel fermentation and 30 months on lees and you have a very elegant wine for current drinking. Delicious.  www.houseofarras.com.au

2013 House of Arras Grand Vintage $120
Critical acclaim attributed to Grand Vintage over the years would fill an entire book. Best flip to the latest chapter and taste this outstanding release from the excellent sparkling vintage of 2013. It's a Chardonnay Pinot Noir of great charm and finesse, clearly showing the benefits of putting the classic white grape in the driver's seat. Ultra-fine Pinot Noir (almost 40 percent of the blend) provides carefully measured support to the wine's citrus/lemon curd elements and unusually low dosage. The texture is superb, courtesy of 100 percent malolactic fermentation and seven years' lees ageing.  www.houseofarras.com.au

2019 Mapleton Vineyard Riesling $33
Mapleton wines are sourced from a mix of new and established plantings at three neighbouring vineyard sites at Tea Tree in the Coal River Valley. This is a fine follow-up to the Laing family's inaugural Riesling release that won a trophy for the best 2018 vintage wine at the 2019 Tasmanian Wine Show. The variety thrives in the warm and dry Coal River Valley, where botrytis is a rarity in its fruit. Prepare yourself for an expression of Riesling that is fresh, vibrant and citrussy, with abundant minerality adding a savoury dimension to a dry, satisfying finish.  www.mapletonvineyard.com.au

2019 Bream Creek Pinot Noir $42
This rich, east coast Pinot Noir combines the viticultural talents of industry legend Fred Peacock and the winemaking know-how of Tasmanian Vintners at Cambridge. It's a winning combo that's rewarded this wine with three gold medals during the past year. More importantly, there's a generosity and juiciness here that can be hard to find in some cool climate Pinot Noirs. Smooth, ripe, red cherry and plum fruit is framed by quality French oak and well-balanced acidity. That makes it eminently drinkable already. Pair with rare beef or venison.  www.breamcreekvineyard.com.au
---
ADVERTISEMENT   –   ADVERTISEMENT   –   ADVERTISEMENT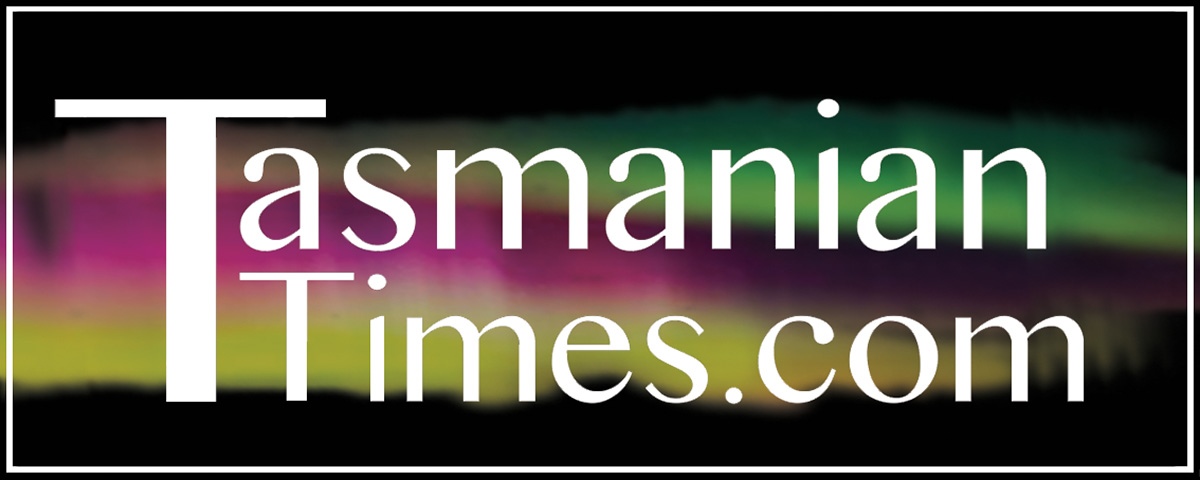 Author Credits: [show_post_categories parent="no" parentcategory="writers" show = "category" hyperlink="yes"]