When Huon Valley resident and ratepayer Andy Waterhouse stood and asked a public question at the 28 July 2021 Ordinary Meeting of Huon Valley Council, the last thing on his mind was that he would be asked if he was ready to leave the chamber.
Waterhouse wanted to know how many applicants had applied for the vacant position of General Manager of the Huon Valley Council.
The response from Mayor Enders was an extraordinary display of haughtiness as she shouted down Waterhouse, refused to provide the number of applicants, and then insisted he was debating, when in fact he was not.
The full transcript and video recording of the public question is below.

Dear Mr Waterhouse,
Firstly, I apologise for the manner of my response that made you feel disrespected during the proceedings of pubic (sic) question time.
Upon reflection and after viewing the meeting, I noted a tone in my voice and a level of anxiety that would never normally be present in the company of the public.
Unfortunately we don't get it right every time and we do experience moments of vulnerability but we can always learn more about ourselves and how we respond to others. This task I have undertaken since our last meet. (sic)
I would also like to take this opportunity to thank you for allowing me to speak with you immediately after the open meeting. This gave me the opportunity to explain to you about Local Government meeting procedures and matters pertaining to the closed meeting of council. I was genuine in accepting your extended hand when our discussion concluded.
The invitation that I extended to you on Wednesday 28 July 2021 remains open for you to contact me whenever you have a question about council and I will always do my best to answer it.
Lastly, I will make a statement of apology at the first opportunity, at council's next Open Meeting of Council for August. This I will do without hesitation.
Best,
Cr Bec Enders, Mayor
Following the meeting, and after viewing the footage of the incident, Waterhouse emailed Enders seeking an apology. A week later he received the mayor's email apology. He has not received a phone call from Enders, but he has since received numerous calls and emails of support from others in the community.
"This incident has now moved throughout our valley and only today I was approached by a woman I do not know at Woolworths. This lady said to me she was sorry for what happened the other night and thanked me for attending the meeting," said Waterhouse.
The Huon News also published an article and there were letters to the editor.
In a letter to the editor Jen Hadaway writes in part;
"Andy Waterhouse asked how many applications had been received for the position of General Manager of the Council. A normal response would have been to quote the number of applications received and let the matter rest.
"But no. The Mayor took Mr Waterhouse to task about his question and accused him of 'debating' when he had the courage to insist on an answer.
"Mr Waterhouse did not 'debate'," said Jen Hadaway from Dover.
Hadaway went on the say,
"Why is a number of applications secret? Why has the matter been put into Closed Council so we who pay for the GM position know nothing?
"Why are the ratepayers not given information that couldn't possibly harm the GM recruitment process any more than the leaks from Council about it, have already done? What is wrong here?
"I think Mr Waterhouse was addressed in a raucous, unprofessional manner by the Mayor and deserves an apology with an answer."
Former Councillor Mike Wilson also wrote a letter to the editor of the Huon News and stated in part;
"I believe the Mayor should have handled the situation in a much better manner by simply answering the question and informing him that it was pleasing to see so many applicants interested in the valley and all information would be made public after the appointment was made.
"The Mayor's treatment of Mr Waterhouse was aggressive and unprofessional; telling a ratepayer to sit down or leave the room for asking a simple question was unwarranted and shows a lack of respect to the community and also poor leadership shown to her councillors," said Mike Wilson from Kingston.
Waterhouse has advised Tasmanian Times he extended his hand to Enders after she chased him down following the meeting, as a show of politeness, not as an acceptance of her earlier tirade.
"I was not in a frame of mind to offer an apology. I was still somewhat shaken over the matter, and I zoned out as I listened to Mayor Enders speech about local government procedures," said Waterhouse.
"The question I asked was nothing to do with confidentiality, and it was surely not a matter for closed council, and was in the best interests of our community. If the number of applicants is in fact 49, as has been reported in the media, then this would be a good thing for our community to know about.
"Why is it such a big secret."
Waterhouse stood for a councillor position with the council in the October 2018 elections and has since maintained his interest in the affairs of the Huon Valley Council.
When Waterhouse ran for council in 2018 he stated:
"I stand for supporting the entire community, protecting the environment, enhancing recreational facilities, fostering tourism, assisting our ageing population, supporting the arts, improving our roads and … good, honest governance.
"Whilst I am not exactly pleased with the mayor's apology at this stage, and I have again written seeking a public apology in the Huon News, it is still my intention to attend the council meetings and continue to ask questions in the communities interest. I found the mayor's email apology to be self serving of her own issues," said Waterhouse.
The difficulty in attending meetings however, is that the number of people in the gallery due to COVID has been none for some twelve or more months; they then allowed eight and for some unknown reason, it is now reduced down to just four members of the public. The obtain a seat it is on a first in first served basis via a phone call or email as of midday on the Monday before each meeting.
Transcript of Public Question
Mayor Enders: Any other questions from the gallery? Thank you.
Ratepayer: Andy Waterhouse, Ranelagh. Mayor Enders, with the General Manager's position, how many were actually given, how many came forward with the position?
Enders: Well, we've answered … you might not have watched probably the previous meeting that we had. We are not in the position due to confidentiality, that we are able to release any of that information. That information is discussed in closed council meetings. I'm just trying to recollect who asked that question last time. Was it Pat, do you think? Yeah, so we have already responded previously, to a member of the public regarding that, those those discussions are held in closed meetings, and we are not able to release that information.
Waterhouse: Well Mayor Enders, all I'm asking for is a number not who.
Enders: This is not a debate.
Waterhouse: No it's not a debate, but I would like transparency on the matter.
Enders: Mr. Waterhouse, it's not a debate.
Waterhouse: Well, I'm a shareholder of this council, as every other community member …
Enders: (raised voice) Mr Waterhouse you are debating this matter, you can either sit down …
Waterhouse: (raised voice) I will sit down, but I find it totally unacceptable. Look you know the number is 40, you think as a community member … Oh, that's great.
Enders: (raised voice) Mr Waterhouse, do you know not understand
Waterhouse: Oh I understand very clearly.
Enders: Are you ready to leave? Is that what you want to do? I am requesting as the chair, I have already stated that we don't debate here, and that there has been a question provided.
Waterhouse: I fully understand Mayor Enders.
Enders: All right. Thank you.
Enders: Mr Grimsey … Matt Grimsey, there was a response that we have put that on the website, because that would have come as a question.
Grimsey: From memory. There was a question asked at the last council meeting that was answered. So that should form part of the minutes as well as on the website.
Enders: I will refer you to the last meeting. There is a question and a response that is pretty much identical to what you were just saying. So you'll actually see the written response there.
Waterhouse: Well, I say no more, I can't I've been silenced. If I say any more I will be asked to leave. That's is that, that's the case. And you're not willing to answer.
Enders: Only because you were continuing to debate when there was already … you need to respect the actual meeting protocols, Mr Waterhouse.
Waterhouse: Yes, I will Mayor Enders
Enders: Thank you.
Waterhouse: I'm making a statement. I'm asking a question. And it is unacceptable in my view.
Enders: Please sit down.
Waterhouse: I'll sit down.
Enders: Thank you. Thank you.
Tasmanian Times asked Mayor Enders if she was intending to make a public apology to Andy Waterhouse and she responded:
"I have already been in contact with the Director of Local Government anticipating that you would send me an email regarding public question time.
"The Director is also in receipt of further factual evidence from me. Now that you and I have both approached the Director about this matter, I would not be able to discuss this matter with you. This is a ruling that you are aware of and I will be making no further comment.
The matter now sit (sic) with the Director of Local Government." Best, Cr Bec Enders, Mayor
Tasmanian Times is awaiting clarification as to what is the 'further factual evidence', and why did the Mayor 'anticipate an email from Tasmanian Times?'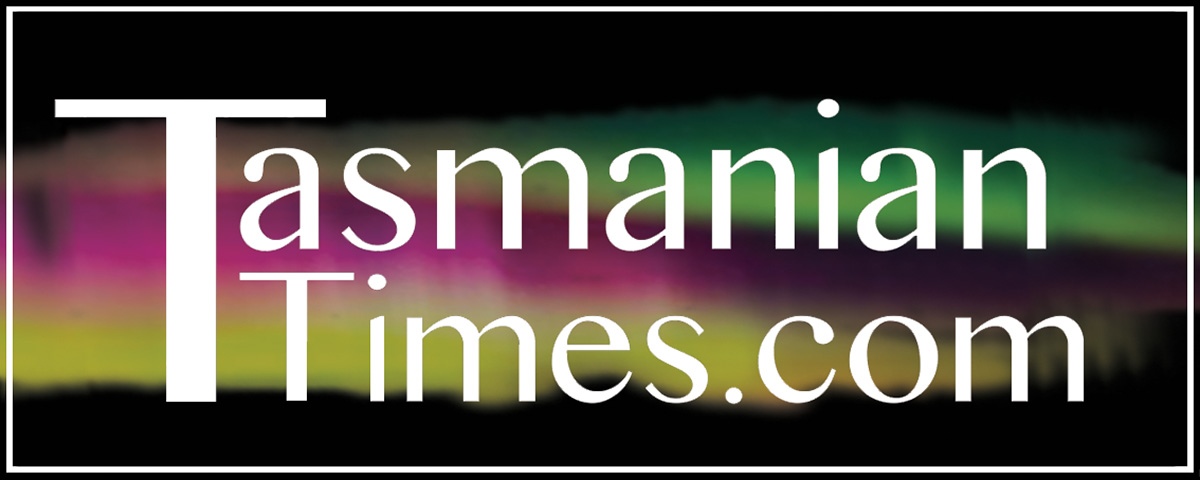 Author Credits: [show_post_categories parent="no" parentcategory="writers" show = "category" hyperlink="yes"]