A comprehensive insurer's study examining the devastating Tasmanian bushfires of 2018/19 and the experience of authorities and affected groups finds the state has entered a 'new era of bushfire risk'.
"Since the turn of the millennium, climate change and land use change have converged to bring about a new fire regime in Tasmania," Zurich's first Australian Post-Event Review Capability (PERC) report said.
The disaster burnt 210,000 hectares and services were overwhelmed by multiple fires across the western half of the island late December 2018 through to the following March during one of the hottest and driest summers on record.
This event destroyed globally precious, protected ecosystems of the Tasmanian Wilderness World Heritage Area and also affected tourism, viticulture and other industries.
Prior to 2019, Tasmania fought severe bushfires in 2006, 2010, 2012, 2013 and 2016, and tough fire seasons are predicted for the coming years.
The insurer says a focus on firefighting response has put too little attention on community and business resilience before, during and after bushfire.
"There is much to learn from this event for Tasmania and other jurisdictions who will likely face similar events," the report said.
After consultation with emergency services personnel, foresters, municipal authorities, community and experts, it identifies opportunities to build resilience globally as climate change increases the frequency and severity of extreme fire, and as drying increases fuel loads.
"The fires in southwest Tasmania in January 2019 provide an important case study," Zurich said. "Lessons from events such as this are not only critical for areas with a history of wildfire but also areas in the expanding high-risk zone."
More than two thousand dry lightning strikes hit the state, igniting 70 fires that formed into four massive fire complexes. Over 95,000 protected heritage hectares burned.
The Huonville evacuation centre was open for 15 days, accommodating up to 700 people daily.
An unknown number of people are believed to have died due to smoke inhalation and 22 injuries warranted a worker's compensation claim.
Zurich Resilience Solutions Head in Australia and New Zealand Mervyn Rea says that as climate change and shifting weather patterns impact bushfire severity around the globe, learning lessons from past events is critical.
"The recommendations in this report are particularly important given the 2019/20 Australian mainland bushfires that followed, gaining global attention for the sheer scale and severity," he said
The PERC methodology has so far analysed 17 events, including floods in Europe, the US, Nepal and Peru and wildfires in the US, Canada and, now, Australia.
The report's recommendations, made in collaboration with the Bushfire and Natural Hazards Cooperative Research Centre and the International Institute of Applied Systems Analysis, include the following:
– Create an adaptive bushfire risk management plan with a high-quality model of bushfire risk.
– Communities should be at the centre of resilience and preparedness programs. All potential impacts should be considered including smoke pollution.
– Prescribed burning in wilderness areas should be complemented with fuel breaks to protect assets and valuable ecosystems.
– Working relationships between fire agencies, landowners and conservationists should be reinvigorated.
– Define when environmental assets should take priority over infrastructure.
– Embrace that there is no single solution to 'solve' the problem, and the approach requires comprehensive resolutions.
– Clarify and codify the role of the community sector in emergencies and resolution processes.
– Regularly review the strategy for making best use of emergency volunteers.
– Governments need to adopt stringent CO2 emission reduction targets as part of long-term adaptation.
---
A Post Event Review Capability Study
Dr Adriana Keating and Prof John Handmer
Executive Summary and Recommendations
The summer of 2018-19 (December 2018 – February 2019) was devastating for the Australian state of Tasmania. Fire services were overwhelmed by the multiple, large fires that burned over 200,000 ha across the western half of the island from the end of December through to early March. This report analyses these fires using the Zurich Flood Resilience Alliance's Post Event Review Capability (PERC) methodology. It focuses on community and business resilience; while there have been several reviews into firefighting operations, a more systemic view of resilience is less common.
The summer 2018/19 fires officially began on 24 December 2018, in one of the hottest and driest summers on record. On 15 January 2019, 2402 dry lightning strikes hit the state, igniting 70 fires that formed into four massive fire complexes. More than 210,000 hectares burned, including 95,000 hectares in the Tasmanian Wilderness World Heritage Area (TWWHA). Fortunately, no deaths were directly attributed to the bushfire, although an unknown number of people are believed to have died due to smoke and 114 injuries or accidents were recorded.
The event saw a significant and protracted evacuation, with the Huonville evacuation centre open for 15 days, accommodating up to 700 people daily. The lingering effects on impacted communities are still being felt. It resulted in the destruction of tourism assets, forestry resource and globally precious, protected ecosystems of the TWWHA. Smoke from the fires impacted health and the burgeoning viticulture industry in Tasmania. These impacts, along with others, have had significant flow-on effects to the already-struggling Tasmanian economy and communities.
There is much to learn from this event for Tasmania and other jurisdictions which will likely face similar events. This report outlines the risk landscape in southwest Tasmania, examining trends in climate-change charged bushfire conditions, exposure of people and assets, and their vulnerabilities. It outlines what happened during the event, with a focus on the community safety response. Direct and indirect impacts on people and economies are explored. Key insights are identified across all phases of the disaster cycle. Below we present an abridged version of the final recommendations of the study.
Risk Reduction and preparedness
Support for PWS as it develops a bushfire management plan for the TWWHA.
The first need identified by this review was a multi-stakeholder process for the development of an adaptive bushfire risk management plan for the TWWHA. Since the event, PWS has initiate the development of a fire management plan.
We find that across the board there is a strong desire to work collaboratively to preserve the TWWHA, which provides a robust foundation for multi-stakeholder dialogue. While the details of PWS's plan have not been released yet, ideally it would ultimately encompass a holistic risk management approach that includes all steps of the disaster risk management cycle.
Slow the growth in bushfire risk via land-use and building regulations.
Increasing bushfire risk in Tasmania could be mediated by more action to prevent further build-up of assets in high risk areas. Tasmanians would benefit from investment in high quality modelling of current and future bushfire risk to update the bushfire-prone overlays and roll them out across the state.
Implement a risk reduction plan that complements risk-based prescribed burning with other strategies.
Further investigation into the options for prescribed burning in wilderness areas, including the TWWHA, is needed.
Increasing risk means that, like all Australian states, Tasmania would be well served by complementing its prescribed burning program with other hazard management strategies, such as fuel breaks, particularly to protect townships and other important assets and infrastructure.
Support strong working relationships between fire agencies, land owners and conservationists.
There is considerable mutual respect and alignment in perspectives between fire agencies, landowners and conservationists in Tasmania. We recommend that these strong working relationships be reinforced, and potentially formally codified, to support further movement towards a comprehensive and adaptive bushfire risk management scheme in Tasmania.
Expand community engagement in bushfire resilience and preparedness programs.
The Bushfire Ready Neighbourhoods Program run by TFS is based on best practice for community resilience and preparedness programs, and is delivering positive results. Key factors in the success of this program include support from TFS leadership, a foundation based on long-term community development principles and engagement with local researchers.
Climate change adaptation planning for Tasmanian industries.
The tourism, wine and apiary industries were identified by this review as being impacted by this event. These industries – and no-doubt others – require climate change adaptation action plans. We know that climate change adaptation planning is most likely to be successful and efficient when it is comprehensive, integrated and long-term.
Adopt stringent CO2 emissions reduction targets.
A key driver behind the devastation of this and other recent bushfires is climate change. While Tasmania's contribution to global emissions is small, it has a responsibility to contribute to the global effort. The Tasmanian Government can also play a significant role in contributing to Australia's commitment to emissions reductions, which could have a more significant impact on the global stage.
Emergency response
Augment the emergency warnings system to operate in prolonged events.
Prolonged 'campaign' fires are becoming more frequent right across Australia. The experience of this bushfire provides an ideal learning opportunity to review the effectiveness of the current warnings system in these circumstances.
Clarify bushfire suppression priorities in the TWWHA.
Future management planning for the TWWHA would be enhanced by a stakeholder process to reach agreement between PWS, STT and other key stakeholders regarding suppression priority areas in the TWWHA and a process to resolve challenges that arise in the future. This could also include a consideration of when environmental assets should take priority over infrastructure and questions of risks to firefighters.
Contribute to the national conversation on the impact of bushfire smoke on health.
Because of its comprehensive air quality monitoring, Tasmania is in a strong position to be a frontrunner in understanding and addressing the nationally and globally significant issue of the health impacts of bushfires, which has also come to the fore with the 2019/20 mainland bushfires.
Embrace comprehensive resolutions to this complex problem.
Much of the public debate around these bushfires was centred on calls for more remote area firefighters and/or aerial suppression resources (waterbombers). While these will likely play an expanded role in bushfire response as risk increases, they will by no means "solve" the problem. Under certain climatic conditions – that we are seeing more and more of – it may become impossible to put out some bushfires in the Tasmanian terrain. Everyone within and adjacent to the Tasmanian emergency management sector rather continue to advocate to the general public that there is no single solution.
Community response and recovery
Prepare for a longer phase of community response, including evacuations.
The prolonged nature of this bushfire event, and the subsequent 2019/20 mainland fires, highlighted the need for community response preparations to include plans for longer lasting events.
Local Governments and Local Councillors should plan for emergencies together.
The relationship between the Huon Valley Local Government and the Huon Valley Local Council was very effective during the crisis and could be a good model for other LGAs.
Cross-LGA secondment agreements should be incorporated into community response planning.
Another success of the Huon Valley's community response was the secondment of municipal area coordinators from other LGAs to the Huon Valley. This provided much-needed staffing relief and at the same time provided hands-on, practical experience to secondees. It would be highly beneficial if in-principle arrangements for these secondments could be made ahead of time, so that they could be activated when needed.
Clarify and codify the role of the community sector in emergencies and resolution processes.
We find that in regard to community sector contribution to response operations, roles need to be more clearly delineated beforehand and processes for quickly resolving issues established. Cost-recovery arrangements also need to be transparent. Action already underway in this regard is to be commended and should be supported. The role of the community sector in disaster risk management in Tasmania could also be more comprehensively considered at the state level and within regional recovery committees.
Update the strategy for emergency volunteers.
Volunteering is a manifestation of, but also a source of, community disaster resilience. Yet the disaster volunteering landscape is changing rapidly with the emergence of social media and other changes. As such, the relationship between players in the emergency sector and volunteers is ever-evolving and the sector could consider updating the strategy for volunteers.
Identify and implement lessons regarding the provision of recovery grants.
The provision of individual, business, and community recovery grants is a mainstay of disaster recovery in Australia.
There was considerable confusion with the provision of grants following this event. Recovery grants can be a powerful tool and this experience should inform the design of future grant schemes. Future grant schemes should also consider eligibility on the basis of smoke exposure as well as direct threat from fire.
Provide support to complete the learning cycle after event reviews.
Fire and emergency services agencies are diligent in initiating and engaging with post-event reviews. Typically, the majority of the findings and resultant recommendations from these reviews are accepted by governments and agencies. Recent advancements in learning and knowledge management indicate that institutional and operational changes are not cost-neutral; in order to complete the learning cycle and implement lessons learned, agencies require congruent resourcing.
Read the full report here.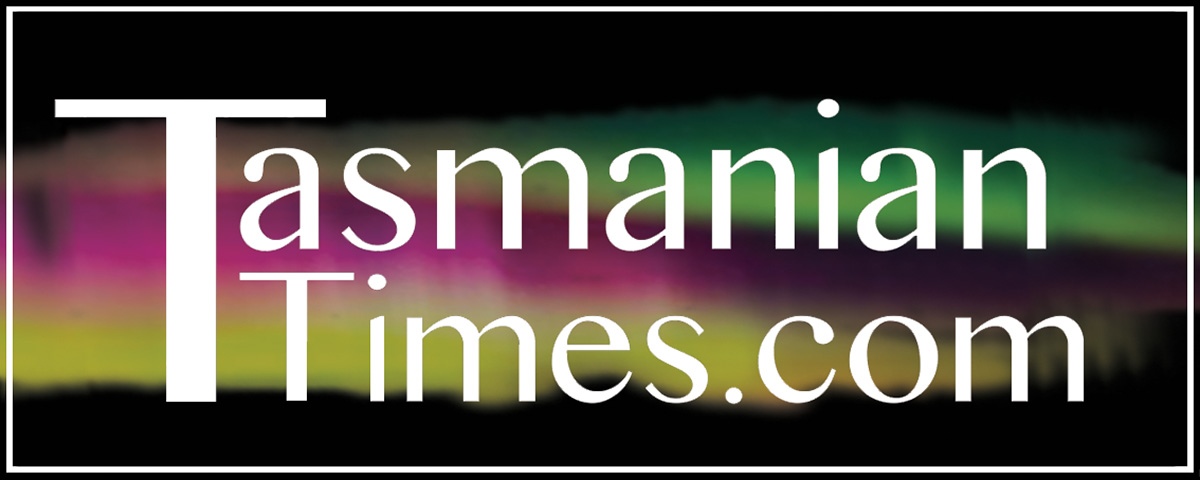 Author Credits: [show_post_categories parent="no" parentcategory="writers" show = "category" hyperlink="yes"]