Interview with Vica Bayley, spokesperson for Residents Opposed to the Cable Car (ROCC), and Nala Mansell, Campaign Manager for Tasmanian Aboriginal Centre, Wellesley Park, South Hobart, 20 July 2021.
Journalist – Alex Johnston
This document we've seen today, is it the death certificate for the cable car?
Vica Bayley
Well, look, this is a comprehensive rejection of the cable car and mass tourism for kunanyi Mount Wellington, not only 21 grounds of refusal, but 71%, almost 72% of people that made a representation objected to the approval of this development. So it's certainly a resounding rejection of the development. It's difficult to see how any councillor from the Hobart City Council could find a way of voting in support of this development. And we're calling on each and every councillor to make sure that they vote in accordance with this independent expert planners' report.
Journalist – Alex Johnston
Does it bring some of those 50-50s into the 'no' column?
Vica Bayley
I'm sure it does. I mean a lot of people would have been watching and waiting for the statutory process. This is a panel of independent planning experts that the Hobart City Council has commissioned to do the work so it's at arm's length from the council itself. And it's a resounding rejection, 21 grounds of refusal. Most of those grounds pertaining to the values of the park, the natural and cultural heritage values of the park, the visitor amenity values of the park, the very things that Wellington Park was protected to preserve in the first place. So this is an absolute vindication for the concerns of each and every person that's stood up to protect kunanyi Mount Wellington. And it's a resounding rejection for this proposal. mass tourism is not a plot to the next. Sorry,
Journalist – Alex Johnston
I just interviewed Simon Behrakis, he says many of the many of the objections are subjective, not objective. What would you say to that?
Vica Bayley
I think that's something that someone who has lost out and is on the back foot would say. This is a report from expert planners that are experts in their field. And there's a range of other consultants that have fed into this. And it's measured up very fairly and squarely against the Hobart Interim Planning Scheme, and the Wellington Park Management Plan, and it fails on 21 counts. So that's, to my mind, you know, supporters of this project can and will spin it however they want. As far as this process goes, there's an independent report that resoundingly rejects this proposal. That's been backed up by the overwhelming majority of people who engaged in this process; almost 72% of the people that took the time to make a representation objected to this development. So that's a for a project that has that attracted a record number of representations. That's also a record number of objections and opposition to this development.
Journalist – Alex Johnston
It's almost inevitable this will end up in a legal stoush. Is this document today your best evidence that you can win that fight?
Vica Bayley
We'll cross that bridge when we get to it because the council has to vote next week, and we'll certainly be hoping and urging the councillors to reject this development. If they do and the Mount Wellington Cableway Company appeals, well, that's for them, we'd certainly hope that they didn't, that they honoured the umpire's decision when it came to this report. It's a damning assessment of their development. And the reality is, that company has dragged the Hobart community through, you know, some torrid times over the last 10 years in terms of this development. People have been forced to put in inordinate amounts of time, energy and money to defend a mountain that they love, that should be protected in the first place. And so we'd be calling on the Mount Wellington Cableway Company not to appeal this decision, to respect the findings of this report. And leave kunanyi alone for the people that love it.
Tasmanian Times
This project has to some extent drowned out other considerations of ways to improve and enhance visitor experiences, and encourage better appreciation of the values that you've spoken about. Do you think it's time that some of these other proposals were brought forward?
Vica Bayley
Well as a development, this proposal has been incredibly destructive. Not only has it, you know, created division within the community, it's created a drain on time, energy and money resources. But yes, it's been an absolute hobble on any creative ideas and investment in other solutions to visitation on the mountain. We do know that Mount Wellington kunanyi is being loved to death, we do know that there needs to be some sustainable transport and other visitor options on the mountain. But the reality is, so long as there's the big dark cloud of a cable car hanging over the mountain, no one is going to invest in those ideas and take them forward.
And we saw that with the council's own Halls Saddle proposal, a very logical proposal that's worthy of investigation: car park and visitor centre at the base of kunanyi Mount Wellington, outside of the park, with shuttle buses to the summit and other locations within it. It gets stymied because of the political opposition within the council. So yeah, free air and a cable-car-free future for kunanyi Mount Wellington will be a good thing for Hobart full stop. Not only for Hobart residents who can get on with their life and enjoy it without the backdrop of this conflict and concern, but it'll be clear air for sustainable solutions to finally be put on the table and be able to be progressed.
Journalist – Alex Johnston
As someone who has been passionately opposed to this project, is it empowering to read this report today?
Nala Mansell
We applaud and welcome the recommendations made by the expert panel to refuse the development application, which will hopefully bring us one step forward to ensuring that our ancient sacred mountain kunanyi is given protection. It is disappointing to say that none of those recommendations are focused on the Aboriginal heritage values of kunanyi. But we at the same time, hope that this will ensure the protection of kunanyi. It also goes to show that by sprinkling colonisation on top of 40,000 years of Aboriginal connection and Aboriginal heritage such as kunanyi, it can be given hopefully some protection under Tasmanian law and regulations.
Journalist – Alex Johnston
Is it disappointing because an assessment like this should look at the Aboriginal heritage and it just didn't need to because that's the way the current laws are written up?
Nala Mansell
To us, the fact that our people have ensured the protection of kunanyi for over 40,000 years, it should be at the forefront of why kunanyi should be protected. It does go to show that there is still a real lack of understanding and appreciation of Aboriginal heritage in Tasmania. But at the same time, we want to see it protected. And we do welcome and applaud these recommendations, which will hopefully see it's protected.
Journalist – Alex Johnston
So the proponents can't say that this is an endorsement of the Aboriginal heritage work they've done?
Nala Mansell
Look, by bringing in a non-Aboriginal archaeologist from the mainland to do a study of stones and bones is an absolute disgrace and disrespect to the Aboriginal connection to our mountain. For that basis alone the development application should have been rejected.
Journalist – Alex Johnston
Do you think you'll look back on this as the day that the fight was won in terms of your side of the debate?
Nala Mansell
Look, in terms of our side of the debate, we still have a long way to go to ensure that Aboriginal heritage is protected and respected in the same way that the heritage of white people is protected. But yes, we see this as a big step forward to ensuring the protection of our sacred ancient mountain.
---
CITY OF HOBART: Expert Report into Cable Car Application Published.
EDITOR: The kunanyi Cable Car is Colonialist.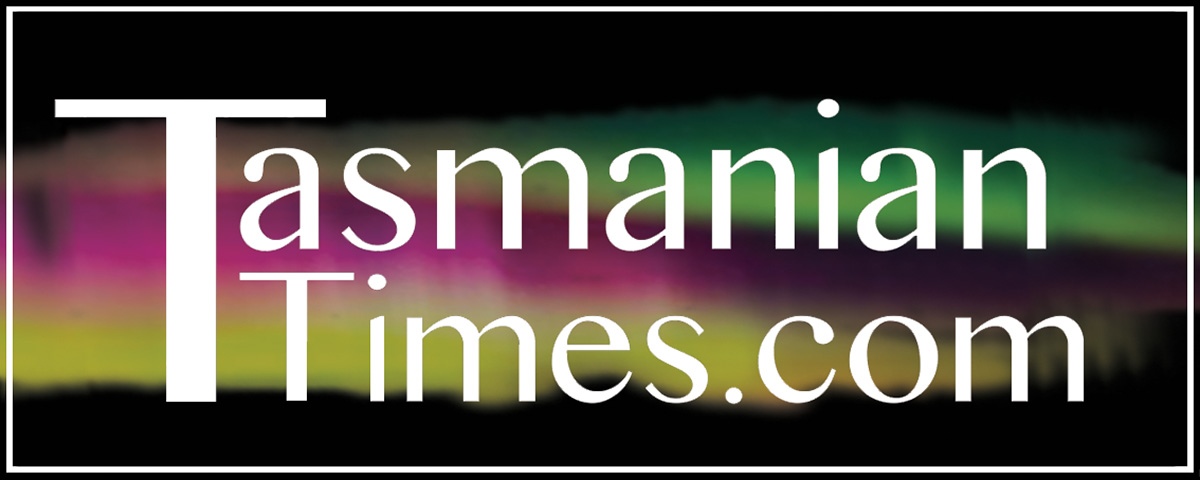 Author Credits: [show_post_categories parent="no" parentcategory="writers" show = "category" hyperlink="yes"]