Media release – Bob Brown Foundation, 20 May 2021
TASMANIAN TOURISM OPERATORS PROTEST IN TARKINE
Bob Brown Foundation calls for mining company MMG to cease plans to build a heavy metals acid tailings dam in Tasmania's Tarkine rainforest wilderness as the third day of protests commences.
This morning in takayna/Tarkine two tourism operators have attached themselves to a gate on a controversial Tarkine road preventing mining company MMG from drilling.  Rosebery miner MMG has proposed a 140 hectare tailings dam and made an application to Federal Environment Minister for the proposal.
Gordon Cuff and Susie Aulich, tourism operators from Mt Arthur, Lilydale (http://thetrig.com.au/) have joined Bob Brown Foundations' ongoing protests to defend and protect Australia's largest temperate rainforests in Tasmania.
"I have felt for a long time that I need to do something positive to halt the destruction of the Tarkine rainforest. By standing on the frontline and willing to be arrested, I'm making an appeal to people of my vintage as well as other tourism operators to consider how they can also assist in this campaign. So many people disagree with what is happening in takayna particularly this new threat proposed by the state owned Chinese company MMG for a new toxic tailings dam," said Gordon Cuff.
"It's also astounding the amount of carbon in these pristine temperate rainforests, carbon rich areas that we can secure funding for if Tasmania left them intact. This forest is worth so much more," Gordon Cuff said.
"It's a matter of politicians embracing the future where Tasmania retains as much carbon in forests and soils as possible. These are the new economies that will be wealth to all Tasmanians," Gordon Cuff said.
"We are Tourism operators who are concerned about the destruction of Australia's largest temperate rainforest, our guests come to experience this," Susie Aulich said.
"They come here to see the natural environment, not a toxic tailings dump as proposed by the Chinese mining company MMG. We don't really know what else to do. How is it that a Chinese state-owned mining company is calling the shots on our forests? Where are our leaders?
"This is our 2020s Franklin. If you supported the protection of the Franklin, or are benefiting from tourism opportunities and employment that comes from protecting a wild place then I call on you to join us on the frontline," Susie Aulich said.
"We don't come back from this, once these rainforests and Tasmania's wild and scenic beauty is destroyed it is gone forever," Susie Aulich said.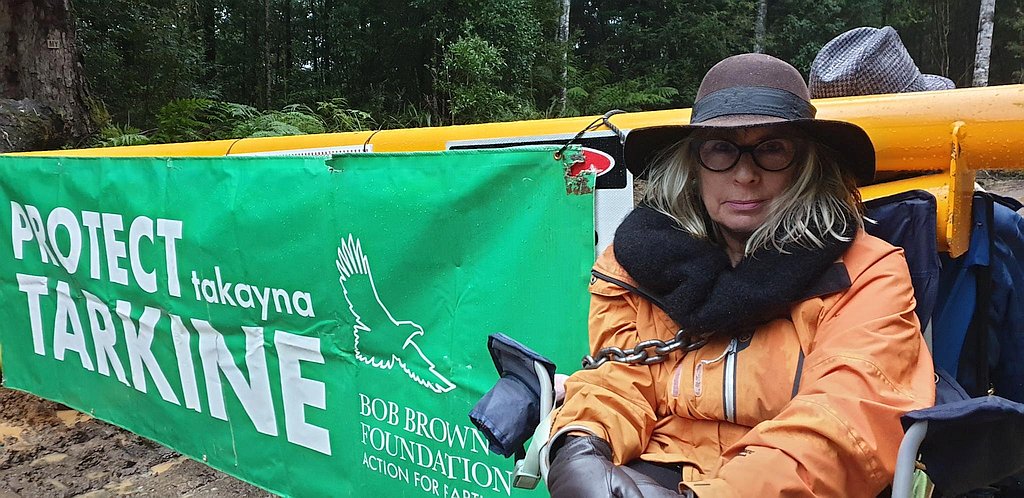 ---
Media release – Bob Brown Foundation, 20 May 2021
Two forest defenders arrested defending takayna/Tarkine
Today, two forest defenders were arrested on the second day of non-violent actions against plans to clear a large area of old growth forests in the Tarkine. One person has since been released on bail. A second person was locked onto machinery and will appear in Devonport Magistrates Court tonight. A protest camp had previously been holding the project at bay for 142 days.
"Chinese Government owned mining company MMG has plans to build a toxic tailings dump in Australia's largest temperate rainforest. 285 hectares of rainforest will be impacted as the company builds tailings dams and pits on 140 hectares. That is dams and pits 70 times larger than the Melbourne Cricket Ground, and a total disturbance twice that amount," said Dr Lisa Searle, Bob Brown Foundation's native forests campaign organiser.
"This morning threatened rainforests were reclaimed by the protesters, with one protester locked onto a gate blocking access to the proposed MMG tailings dam site. A second protester attached to an excavator; the immobilised machine was destined to push drill pads into ancient rainforest wilderness today.
MMG is a company with a mine in Rosebery. They are not welcome to expand their operations into takayna/Tarkine rainforests. The proposed area they want to get in now and drill for their proposed expansion are world heritage value rainforests with tall myrtle, tall eucalyptus, and melaleuca forests. The Rosebery mine has other viable options for a new tailings dam on previously disturbed land that is outside of the Tarkine boundary," Dr Searle said.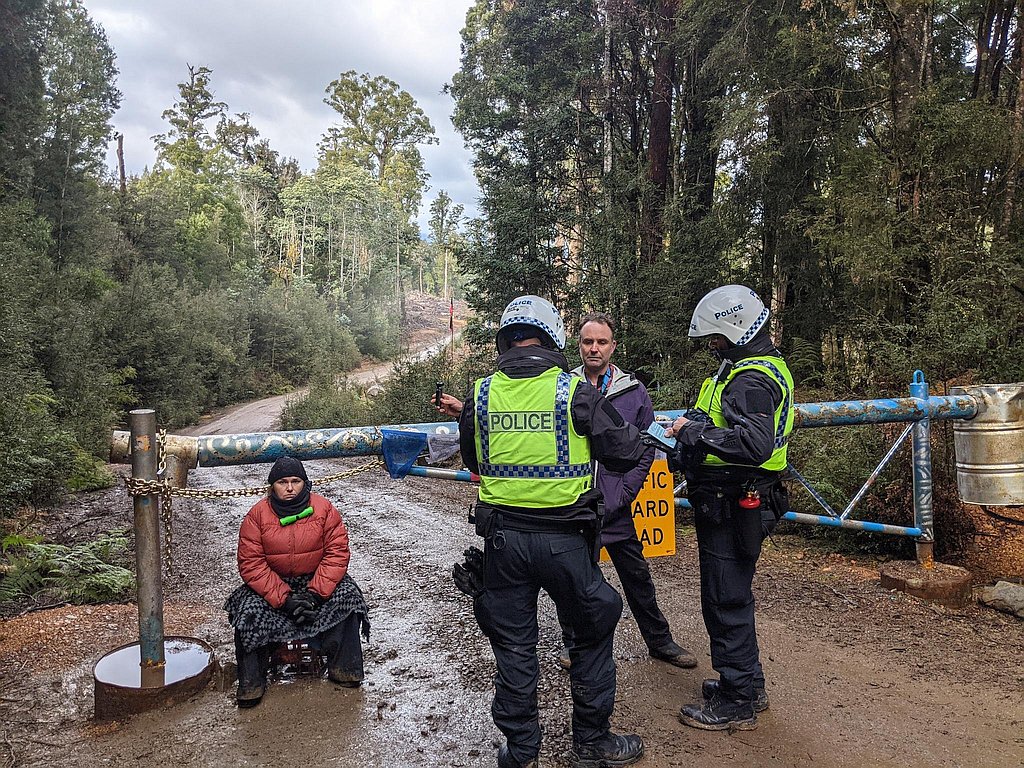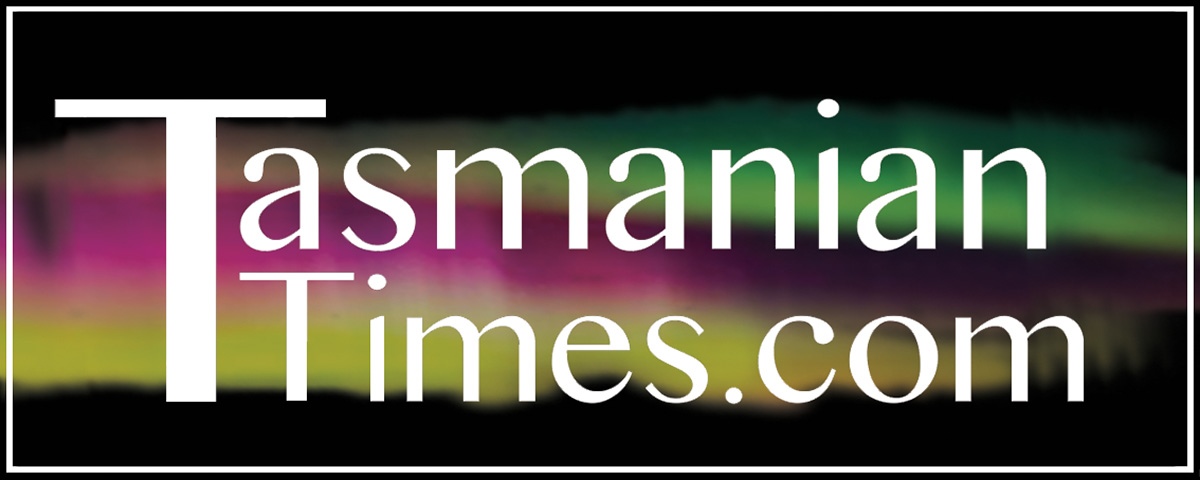 Author Credits: [show_post_categories parent="no" parentcategory="writers" show = "category" hyperlink="yes"]