Media release – Tasmanian Liberals, 17 April 2021
Growing Tasmania's Forestry Sector
Only a re-elected majority Gutwein Liberal Government has a strong plan to secure Tasmania's future and support job creation and economic growth in the state's forestry sector.
We understand that forestry is a vital part of our economy and today I am pleased to announce that if re-elected, we will invest $11.7 million into Tasmania's forest industries.
This will secure the jobs of the 5,700 currently working in the sector, and create more than 300 new jobs.
As part of our Forestry Policy, we will provide $10 million over 5 years to grow on-island processing and value-adding to attract new business to Tasmania and allow existing businesses to invest and expand, creating jobs in regional areas. This will support our building and construction boom in Tasmania by providing greater access to high-value appearance grade veneers and load bearing timbers.
We will also provide $1.15 million over three years to the Tasmanian Timber Promotions Board to help promote and sell the state's timber products locally, nationally and internationally to drive demand. This funding will allow for a full-time Wood Encouragement Policy Officer to promote the benefits of using Tasmanian wood, further supporting growth in the state's building and construction sector.
In order to address the current skills shortage and train the forestry industry leaders of the future, we will commit $150,000 over three years to support the Arbre Forest Industry Training and Careers Hub in Invermay to help promote the industry as a genuine career path and provide the training that will support safe and sustainable work places.
We understand that a successful industry is an inclusive one, and that's why we will also invest $300,000 to partner with the Tasmanian Forest and Forest Products Network to establish a Diversity Action Plan Project to increase the gender and cultural diversity of the resources sector.
Tasmania's well-managed, sustainable and job creating forest industry is worth more than $1.2 billion annually to the state's economy, and only a re-elected majority Gutwein Liberal Government has the strong plan to secure its future.
Our Forestry Policy can be viewed here.
Securing Bushfire Safe Communities
A re-elected Gutwein majority Liberal Government will invest a further $18 million to ensure our communities are bushfire safe and to support our more than 5,600 volunteers.
Our commitment will include more fuel reduction burns, more volunteers and more mental health supports for firefighters in addition to new-generation technologies.
We know that Tasmania is a bushfire prone environment, which is why it is so important that we continue to invest and deliver on initiatives that keep Tasmanians safe.
If re-elected, we will provide:
$2.5 million for the "Red Hot Tips" Program which supports farmers and large landholders to manage the bushfire risk on their property;
$2.5 million for our nation-leading Fuel Reduction Program to support mechanical clearing;
$2.4 million to establish a dedicated team to bolster volunteer recruitment and administration in remote and regional communities. This funding will also be provided for a dedicated secretariat to the volunteer fire and SES associations;
an additional $1.5 million per annum to further support the Mental Health and Wellbeing of our emergency services personnel and volunteers, taking the total funding per annum to $3 million;
$250,000 to fund access to a new-generation defibrillators for volunteer fire trucks;
$900,000 to stand up a permanent multi-hazard intelligence team in the new State Operations Centre, which will provide minute-by-minute monitoring of hazards and rapid advice to commanders when planning incident responses;
$2 million to roll-out enhanced standard equipment for volunteer brigades and units including for personal protective equipment and communications; and
$500,000 to continue the grants program for Tasmania's volunteer fire brigades and State Emergency Service units.
In addition, we will guarantee the continuation of the existing policy that no fire brigades will be forced to close or amalgamate, and we will deliver a new Fire Service Act.
The Tasmanian Liberals are committed to keeping Tasmanians safe from fires and bushfires, and we have a strong track-record that includes:
delivering our nation-leading Fuel Reduction Program;
funding state-of-the-art aerial firefighting appliances;
introducing Tasmania's first TFS volunteer remote area firefighting teams;
better resourcing and supporting volunteer brigades through the provision of new grants funding; and;
supporting the recruitment of 45 new firefighters in 2021 to boost our frontline to 355 – the highest number in ten years.
The Securing Bushfire Safe Communities and Supporting Volunteers policy can be found here.
---

Media release – Bob Brown Foundation, 17 April 2021
Gutwein featherbeds loggers at taxpayers' expense.
Today's promise by Premier Gutwein to featherbed private logging corporations with $10 million for machinery and equipment and $1.3m more for publicity, is the tip of the iceberg when it comes to his intention to feed the corporations which feed back to the Liberal Party, former senator Bob Brown said. Gutwein's announcement was notable for conflating the plantation and native forest logging industries to shepherd the latter past proper public scrutiny
"This money should be going to Tasmanian schools and hospitals. Earlier in the week the logging industry said it 'needed to see' Gutwein build a 'new woodchip ship loader' at Bell Bay as well as truck tipping rooms and a stacking conveyor at Burnie to 'debottleneck' the rush to export woodchips and logs out of the state. I call on the premier to clear the air on his commitment to these much more expensive taxpayer-funded demands by the logging bosses as well," Brown said.
"The Premier has effectively announced a forests-for-biofuels industry for Tasmania just as the rest of the world is up in arms about this most destructive use of wild forests."
"The only way an honest forest offset scheme can be set up in Tasmania is for native forests earmarked for logging to be permanently protected – and the premier has ruled that out. He should spell out what his so-called offset program is so that the public is clear about it before 1 May."
The Bob Brown Foundation is hosting a Rally for the Environment in Hobart next Saturday.
---

Media release – Cassy O'Connor MP | Greens Leader, 17 April 2021
Climate Action Crucial to Tackling Bushfire Risk
The Liberals twin announcements on forestry and bushfire risk couldn't have been more ill-fitting if they tried.
The single biggest factor driving increased bushfire risk in Tasmania is climate change, which didn't rate a mention in the Liberals' policy announcements today.
Not only do the Liberals not have a real plan to deal with climate change, they're intent on making it worse through the logging and burning of native forests.
Labor are supporting them every step of the way.
Every year the logging burns conducted in clearfelled native forests release millions of tonnes of carbon emissions, and contribute to accelerating climate change. Burning native forests is the Tasmanian equivalent of burning coal. It's a climate crime.
Any government serious about protecting Tasmania from bushfire risk would be doing everything they could to take real climate action. The Greens have a plan to do just that. The Liberal and Labor parties do not.
Rather than escalating the destruction of our native forests for political and ideological purposes, the Liberals should be using the skills and expertise of forestry workers to help build more bushfire resilient communities, to restore forests and retain water in the landscape, and to deliver climate solutions.
The Greens have always supported evidence-based policies to tackle bushfire risk. The question for the Liberals is, why aren't they listening to the evidence of climate emergency, and developing a plan to take action that also ends the logging and burning of native forests?
---
---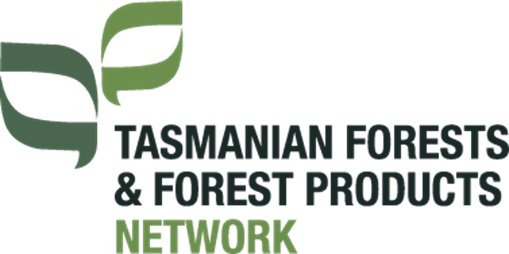 Media release – Tasmanian Forests and Forest Products Network, Monday 19 April 2021
Liberal government to improve diversity in forest industry
The Tasmanian Forests and Forest Products Network welcomes the announcement that a re-elected majority Tasmanian Liberal government will partner with the Network to invest in the establishment of a Diversity Action Plan to increase the gender and cultural diversity of the resources sector.
Recent industry reports, including, 'A Strategic Growth Plan for the Tasmanian forests, fine timber and wood fibre industry'(2017), 'Northern Tasmania Regional Forestry Hub: Culture, Training and Skills Assessment' Report (2020), and the 'Tasmanian Forest Industry Workforce Development Plan' discussion paper (2021), have all highlighted the lack of workforce diversity as a significant issue affecting the future of forestry in the state—particularly in regional and remote areas.
TFFPN Convenor, Therese Taylor said she believes this brings with it a considerable opportunity to develop a new, robust, skills-based forestry workforce that is more reflective of the broader community in which it is based.
"The evidence from these reports suggests that the industry across the different sectors is experiencing significant issues attracting a diversity of cohorts from the community—specifically women, young people, and recent migrants—to its workforce," Ms Taylor said.
"We know that women currently comprise only 16% of the forest sector, but we also know that diversity outcomes are proven to increase productivity and improve culture in the workplace.
"Improved diversity outcomes will benefit the whole forest and forest products industry, which is a central driver for the Tasmanian economy."
Ms Taylor said research and consultation with industry also affirms its commitment to broadening and bolstering its workforce with a range of skilled workers.
"Some industry participants are already employing attraction strategies and initiatives targeted at improving diversity, and while this direction is promising, the TFFPN believes a whole-of-industry approach is required to make lasting change," she said.
If re-elected, the Tasmanian Liberal Government will, as part of this commitment to diversity, work hand in hand with industry to engage three new female and three Aboriginal trainees over the next two years.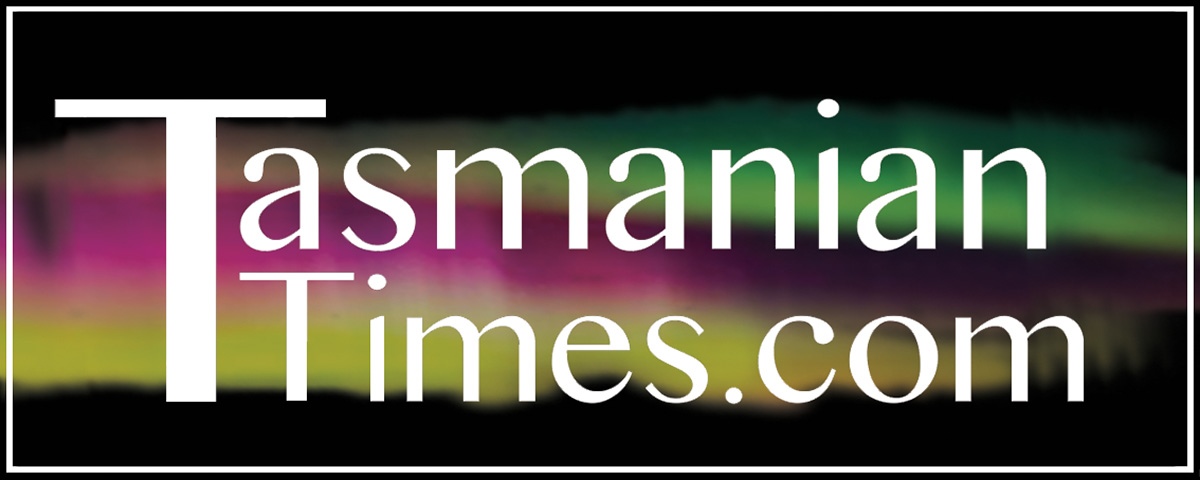 Author Credits: [show_post_categories parent="no" parentcategory="writers" show = "category" hyperlink="yes"]