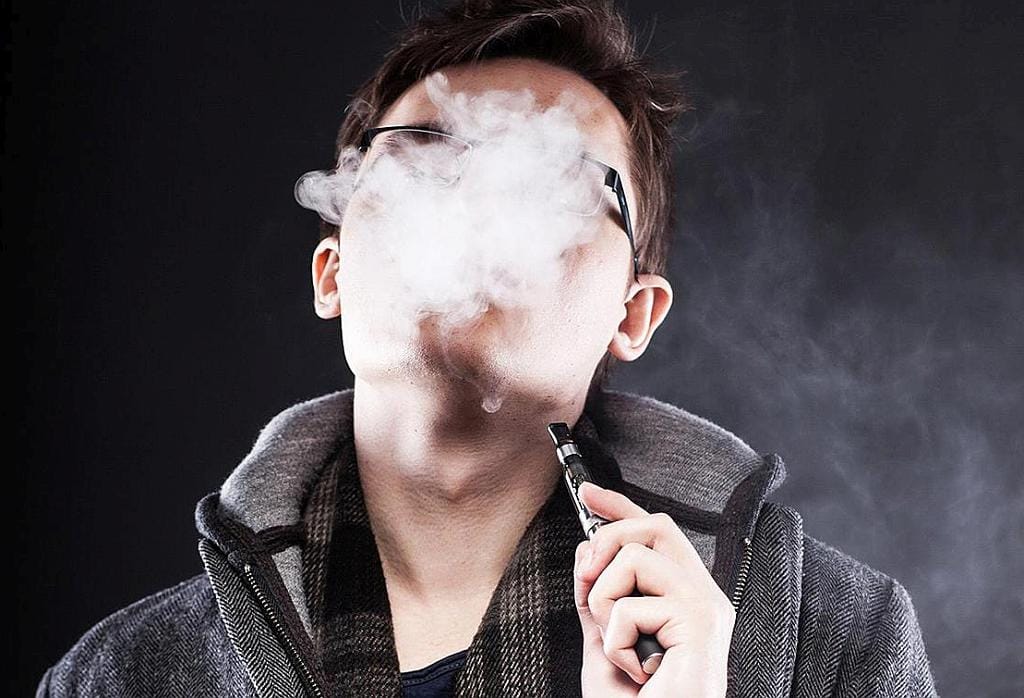 An e-cigarette is a battery-operated product that replicates tobacco smoking behaviour. Some look like conventional cigarettes whilst others appear more like an electronic device. E-cigarettes work by heating a replaceable cartridge that contains liquid with various flavouring agents, preservatives and sometimes nicotine. The heating process creates a vapour that resembles tobacco smoke. The inhalation of this vapour is referred to as vaping.
In Tasmania, it is illegal under the Poisons Act 1971 to sell, buy or use e-cigarette cartridges containing nicotine. The federal government has also moved to ban, initially for 12 months, the importation of vapes and nicotine refills unless prescribed by a doctor. From 1 July, Australians who illegally import nicotine refills face fines of up to $220,000. Australia is one of only two developed countries that have not legalised e-cigarettes.
EXPERT REACTION: Australia to ban import of e-cigarettes and nicotine refills for vaping
Dr Parivash Eftekhari is Post-Doctoral Research Associate in the Faculty of Health and Medicine at the School of Medicine and Public Health at The University of Newcastle.
"Epidemiological studies show e-cigarettes have helped reduce the smoking rates and consider them effective in smoking cessation. Rationally, receiving only nicotine through these devices may be less harmful than smoking tobacco.
However, physiological studies have also shown that e-cigarette use is associated with increased oxidative stress in human bronchial and lung epithelial cells which can result in inflammation and cytotoxicity. Oxidative stress leads to cancer, cardiopulmonary pathogenesis, and neurodegenerative disorders. There are also reports of reduced lung function among e-cigarette users.
Currently, there is data on both positive and negative effects of e-cigarettes on human health. At present there are no data regarding the long-term effects (e.g. cancer risk) associated with e-cigarette use and in my opinion the use should be limited until there's enough information on harm or benefit of these devices to human health."
——
Associate Professor Gillian Gould is a NHMRC and CINSW Translating Research into Practice (TRIP) Fellow from the School of Medicine and Public Health at the University of Newcastle
"Nicotine-containing liquid has already been restricted for e-cigarette use in Australia and available only if prescribed by a doctor, so this is not a new change. The dose and availability of nicotine used via e-cigarettes is highly variable and unregulated.
Those who switch to e-cigarettes are more likely to continue their use of nicotine long term than those using nicotine replacement therapy. E-cigarette use in pregnancy may be of concern due to the potential effects of nicotine and solvents on the unborn baby. In contrast, using nicotine replacement therapy is safe, effective and well researched, but tends to be under-utilised by most smokers as a quit strategy. Improving access to higher doses of conventional nicotine replacement therapy through subsidised use of combined patches and oral forms is warranted. NRT is more effective when used with supportive counselling from the GP and/or the Quitline."
——
Professor Amanda Baker is a NHMRC Senior Research Fellow & Clinical Psychologist at The University of Newcastle.
"Limiting e-cigarettes to prescription-only whilst allowing the widespread sale of cigarettes is not good public health policy. E-cigarettes should be easier to access, especially for heavy smokers, many of whom have tried many times to quit. Not all smokers find NRT effective. A range of NRT options should be available to people. I am afraid not all GPs will be confident to prescribe and pharmacists to dispense nicotine liquid in a short time frame. This action will cause a lot of anxiety among people trying to quit smoking with e-cigarettes."
——
Associate Professor Alexander Larcombe is Head of Respiratory Environmental Health at Telethon Kids Institute.
"I welcome the Government's recent announcement of a 12-month ban on the importation of e-liquids containing nicotine. This presents a positive step towards regulating a harmful drug of addiction, although it is important that the ban is actually enforced.
If enforced properly, this ban will be highly beneficial in preventing adolescents and other vulnerable populations from buying nicotine-containing e-liquids, and hence stop them becoming addicted to e-cigarettes. Users of nicotine-containing e-cigarettes will still be able to approach their GP for a prescription to import liquid nicotine.
This means that current e-cigarette users who have used them to assist in quitting tobacco should not be disadvantaged, nor should they have to return to smoking tobacco. With a range of studies, including one published by Telethon Kids Institute researchers, showing that e-liquids often contain potentially dangerous chemicals, in addition to illegal nicotine, this ban should have significant benefits for public health in Australia."
——
Dr Sarah White is Director of Quit Victoria.
"The importation ban that prohibits people from importing nicotine directly from an overseas supplier is eminently sensible.
Robust evidence on the effectiveness of e-cigarettes for smoking cessation is still quite limited.

And while there are vocal e-cigarette enthusiasts who have quit smoking, there are also multiple surveys and studies showing there are more people who try and then discontinue e-cigarettes (and keep smoking) or who try e-cigarettes and end up using both.
Like the tobacco industry, the e-cigarette industry needs new clients for profit and growth; I would suggest that this importation ban is passing the industry 'scream test'.
GPs can still, albeit under more controlled processes, provide a nicotine prescription for people who have not succeeded in quitting with TGA-approved pharmacotherapies. A pharmacist can still dispense or compound nicotine for use in an e-cigarette by a named patient holding a valid prescription. This measure does, quite appropriately, curtail "self-prescription" (and "for-profit prescription") and the burgeoning recreational use of e-cigarettes." vaping
——
Maurice Swanson OAM is Chief Executive of the Australian Council on Smoking and Health.
"The Australian Council on Smoking and Health strongly supports the recent decision by the TGA to ban importation of nicotine from 1 July, 2020. This decision is based on the available evidence and is aimed at protecting public health in Australia.
The evidence that e-cigarettes help people quit smoking is very weak, and there is strong evidence from the US, Canada and elsewhere of an epidemic of e-cigarettes use by young people."
Dr Michelle Jongenelis is Director of Centre Operations in the Melbourne Centre for Behaviour Change and is from the Melbourne School of Psychological Sciences in the Faculty of Medicine, Dentistry and Health Sciences at the The University of Melbourne
"This crackdown on the illegal importation of e-cigarettes and nicotine is welcome news. It will ensure that the only way these harmful devices can enter Australia is via a TGA-approved pathway. This will minimise the risk of the devices getting into the hands of vulnerable populations, especially adolescents (among whom e-cigarette use has tripled in recent years).
Individuals wanting to use e-cigarettes will need to visit their GP for a prescription and thus prove they are using the devices for smoking cessation, not recreational, purposes.
Many will argue that visiting a GP to obtain a prescription is onerous but behavioural support for smoking cessation improves quitting success, making these consultations important to therapeutic outcomes." vaping
——
Associate Professor Hui Chen is from the School of Life Sciences and the Centre for Health Technologies, at The University of Technology Sydney
"This approach will certainly prevent access to e-cigarettes and refills via commercial channels within Australia. However, the legislation has not banned person use. Therefore, private trade by people having frequent overseas trips may boom. In addition, it creates a big hurdle for researchers to access such products for research purposes. Australia is currently leading the research on the physiological response to e-vaping. Such a ban can move research away from this field."
——
Dr David Chapman is a Chancellor's Postdoctoral Research Fellow from the School of Life Sciences at the University of Technology Sydney.
"Compared to tobacco smoking, e-cigarette use is associated with a large reduction in the quantity of inhaled toxins.
However, e-cigarette users still inhale numerous toxins, some of which are unique to e-cigarettes, such as flavour additives.

Similarly, the lack of oversight of the manufacture of e-cigarettes means that many products contain higher levels of nicotine than advertised.
Since it is unknown whether the reduction in toxins with e-cigarette use is sufficient to lead to long-term health benefits, the TGA has proposed to ban the importation of nicotine containing e-cigarettes.
The TGA's position still allows nicotine-containing e-cigarettes to be imported with a valid prescription from a medical practitioner. In doing so the TGA acknowledges that some research suggests that e-cigarettes may be a more effective method for quitting smoking for a small percentage of smokers. Continued research will hopefully provide medical practitioners with the necessary understanding to identify those smokers who are likely to achieve complete cessation after a short-term e-cigarette use rather than becoming life-time e-cigarette users or dual tobacco and e-cigarette users."
——
Professor Matthew Peters is a researcher in Respiratory Medicine at Macquarie University.
"I welcome the Government's initial actions that became necessary because the existing regulations were widely flouted. Bringing permissions for importation of nicotine containing e-cigarettes under the TGA through a special access scheme is a sensible interim step.
This should be through a named patient provision with genuine declarations of indication for use and the absence of an approved alternative treatment. Highly addictive e-cigarette products such as JUUL that represent a hazard for youth in particular should not be approved and periods of approved use should be consistent with recommendations of RACGP and others that the marginal role of e-cigarettes is only for short-term use in smoking cessation.
Adding an authorised prescriber model would only be necessary if the named patient provisions were inadequate. Based on recent events, there is significant risk that this process would be abused." vaping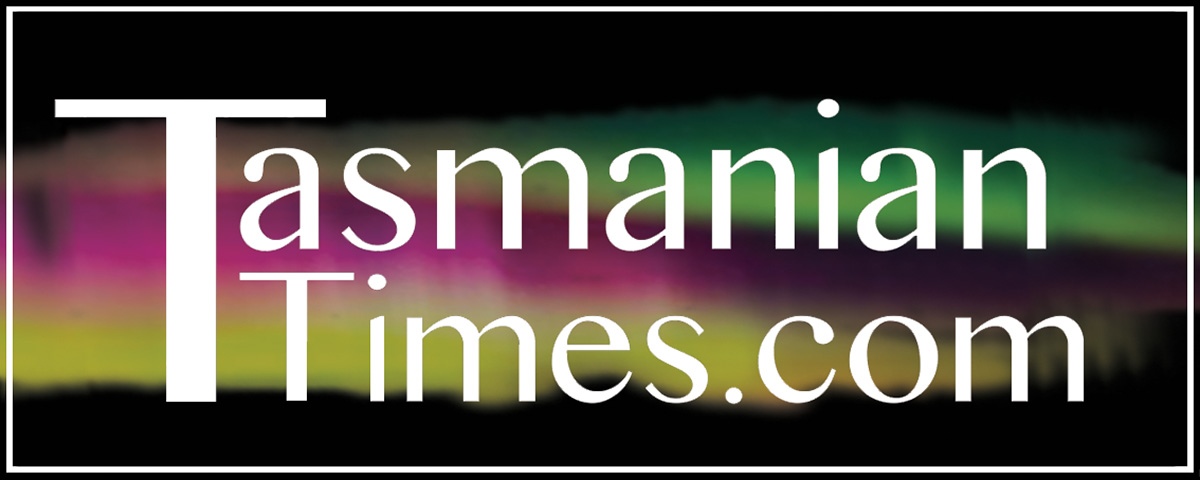 Author Credits: [show_post_categories parent="no" parentcategory="writers" show = "category" hyperlink="yes"]