Gwendoline 'Gwen' Harwood was a poet and librettist who lived in Tasmania from 1945 to 1995.
She won numerous awards and prizes (including the Patrick White literary award), and her work is commonly studied in schools and university courses.
Early life
Gwen was born on 8 June 1920 in Queensland.
She attended Mitchelton State School, Toowong State School, and the Brisbane Girls' Grammar School.
Gwen was a naturally talented pianist, and studied music with Dr. Robert Dalley-Scarlett, a Handel scholar. She was eventually employed as his assistant teacher.
She also played the organ at the All Saints' Anglican Church in Brisbane. There she met the Reverend Peter Bennie, who introduced her to Thomas Riddell, a lieutenant in the Royal Australian Naval Volunteer Reserve. Riddell shared Gwen's love of music and poetry, and she later dedicated most of her poetry collections to him.
Gwen later became a novitiate at a Franciscan convent towards the end of 1941. She eventually realised, however, that she had no vocation for a religious life and therefore decided to leave the convent.
Working for the War Damage Commission
Between 1942 and 1945, Gwen worked as a clerk for the War Damage Commission. She recorded this period of employment in letters she wrote to Reverend Bennie. She published these letters as a book called Blessed City in 1990.
Marriage
In September 1943, Gwen was introduced to Frank William 'Bill' Harwood, a lieutenant in the naval reserve, by Thomas Riddell.
Gwen and Bill fell in love and married on 4 September 1945. They then moved to Hobart so that Bill could take up a lectureship in English at the University of Tasmania. They had four children together.
Bill exposed Gwen to Ludwig Wittgenstein's Tractatus Logico-Philosophicus. Wittgenstein's philosophical writing became an important source of thought and imagery in her poetry.
Poetry and libretti
Gwen started publishing her poems in The Bulletin and Meanjin during the 1940s.
She wrote two sonnets ('Eloisa to Abelard' and 'Abelard to Eloisa') under the pseudonym 'Walter Lehmann'. They were published in The Bulletin in August 1961. She declared her farewell to the magazine in both of them. She also proclaimed her forthright dismissal of all editors. She did this because she knew the work of an unknown Tasmanian housewife was less likely to be accepted, and that it was much easier to get poems published under a male name. (Random fact: 'Walter Lehmann' was the first 'author' of 'In the Park', which is Gwen's most widely-known and frequently-anthologised poem).
Decades later, the 'So Long Bulletin' hoax seems like a storm in a teacup, indicative of the period's provincialism and prudishness. At the time, however, it became rather nasty. The Bulletin issue was recalled, and there were angry responses in the literary and wider press. There were even rumours of legal repercussions. After all, Gwen was guilty of sneaking into print the same word which had been the focus of charges of obscenity against Lady Chatterley's Lover when the unexpurgated edition was released in 1959.
Gwen went on to write under several other pseudonyms, including 'Francis Geyer', 'Miriam Stone', and 'Timothy Kline'.
She also wrote libretti for composers, including James Penberthy, Ian Cugley, and Don Kay.
Later life, death, and legacy
The Harwoods moved to a five-acre property at Kettering in 1976. Gwen wrote some of her finest poems while living there.
She and Bill returned to Hobart in 1985, though. Gwen was diagnosed with breast cancer that same year, and underwent a successful operation to get rid of it. She remained a productive poet thereafter.
In 1995, another cancer – an inoperable one – was found. She passed away on 5 December 1995, survived by her husband and their four children. She was cremated, and her ashes were scattered over the Brisbane River as per her request.
A poetry prize was named after her in 1996.
In 2005, he was inducted into Tasmania's Honour Roll of Women.
Oyster Cove
Dreams drip to stone. Barracks and salt marsh blaze
opal beneath a crackling glaze of frost.
Boot-black, in graceless Christian rags, a lost
race breathes out cold. Parting the milky haze
on mudflats, seabirds, clean and separate, wade.
Mother, Husband and Child: stars which forecast
fine weather, all are set. The long night's past
and the long day begins. God's creatures, made
woodcutters' whores, sick drunks, watch the sun prise
their life apart: flesh, memory, language all
split open, featureless, to feed the wild
hunger of history. A woman lies
coughing her life out. There's still blood to fall,
but all blood's spilt that could have made a child.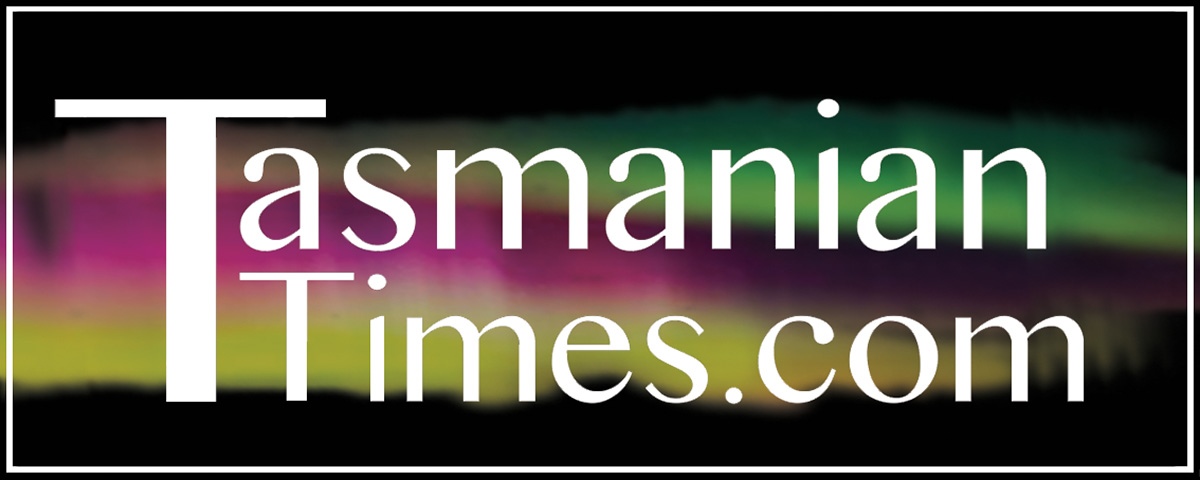 Author Credits: [show_post_categories parent="no" parentcategory="writers" show = "category" hyperlink="yes"]