When Stargazer winemaker Samantha Connew left New South Wales to live in Tasmania in 2016, her move amounted to much more than successfully navigating a 1700km road trip to Australia's southernmost wine region.
It marked the beginning of a voyage of self-discovery for the wine research manager and one-time International Red Winemaker of the Year.
The former Kiwi was glad to farewell the hot and humid harvests of her beloved Hunter Valley. But striking out on her own in the Coal River Valley meant leaving her warm climate comfort-zone for cool climate viticulture in a challenging winegrowing environment.
"To know you're solely responsible for the entire wine production process, from beginning to end, is really exciting, but it's also pretty terrifying," Connew admits.
"Until four years ago, my whole career had been just about making wine. Twenty years' experience had taught me the basics, so when I first arrived in Tasmania I thought I knew a fair bit about how grapes grow. But when you're out there in the vineyard, working day-to-day, there is so much to get your head around.
"Pruning, vineyard nutrition and spray programs, wire-lifting and canopy management… there are so many grower inputs. Timing them is critical. When you've got such long growing seasons, there is absolutely no margin for error."
That acknowledged, it's hard to believe Connew has ever been truly risk-averse. Back in New Zealand in the early 1990s, she devoted four years to her double degree in Arts and Law before switching career paths and taking on a postgraduate Diploma of Viticulture and Oenology at Lincoln University.
In 1996, instead of being admitted to the Bar to practise law, Connew practised hospitality at a different kind of bar in the Christchurch Arts Centre. During a shift there, two patrons offered her work as a cellar hand at their Elk Cove Vineyard in the US state of Oregon. The following year, Connew turned her back on New Zealand and its Sauvignon Blanc-led wine boom to travel to the Willamette Valley for her first vintage in a busy winery.
"I've never actually worked a New Zealand vintage, despite being born in Blenheim and seeing it become the epicentre of Marlborough's wine industry," Connew says.
"I loved Oregon and that whole Pacific Northwest. I became totally captivated by Pinot Noir. I did another vintage in Oregon in 2000. Again, I found people there so obsessive about the variety.
"One of the things that appealed to me was their integrated approach to wine production – this idea of growing the grapes yourself as well as making your own wine. It's pretty much what you see in France and across Europe. That process of growing and making is fairly seamless. In Australia, it's often much more separated."
Smitten by Pinot Noir, and infatuated by the charm and purity of cool climate Riesling and Chardonnay, Connew says her career in Australia has had a strong winery focus. It included a decade-long stint as Senior Winemaker at Wirra Wirra in South Australia's McLaren Vale. A two-year appointment as Winemaker/Manager at Tower Estate in New South Wales' Hunter Valley in 2010 was to change her life.
"Tower Estate began buying fruit from Tasmania, so I started travelling backwards and forwards down there, spending time in vineyards," Connew recalls.
"I remember thinking, 'whoa, the fruit here is awesome.' Pretty soon I began mulling over possibilities of living the Pinot dream."
In late 2011, Connew quit her job at Tower Estate and worked the 2012 vintage at northern Tasmania's Bay of Fires winery, alongside a fellow Pinot-phile winemaker, Peter Dredge.
"Dredgy not only gave me a job, he suggested I buy fruit and make some wine for myself as well," Connew adds.
"I used my credit card to buy 1.6 tonnes of Pinot Noir from Panorama Vineyard in the Huon Valley. With that, Stargazer was born."
Biding precious time in the Hunter, Connew made four successive vintages of Stargazer wine before her February 2016 purchase of the Gangell family's Palisander Vineyard at Tea Tree, 30km north of Hobart. She took up membership of industry peak body Wine Tasmania, and joined its innovative VinØ (VinZero) program, aimed at rolling out industry best practice at grower sites across the State.
Connew then 'worked her butt off,' fine-tuning her property's 1.0ha of established vines and expanding its planted area to 3.0ha of Pinot Noir, Riesling and Chardonnay. In May 2019, she celebrated three years of residence in the State by winning the Royal Agricultural Show Society's Vineyard of the Year award.
"It was such a surprise but a real validation too of all the hard work I'd put into following my dream," Connew says.
"I'm really passionate about producing great Pinot Noir, Chardonnay and Riesling. Tasmania is the only place in Australia that can do really well with all three varieties. It's become the perfect home for me."
Perfect for the industry, too. Connew's star is in the ascendancy. Watch this space.
Support local
Australian Grape and Wine's March statement that a large number of Australian wineries could go under as a result of the COVID-19 pandemic cast a gloomy shadow over a business sector already challenged this year by bushfires, smoke and drought.
Fast forward five weeks and the future for small wine producers in Tasmania still looks tough, according to Wine Tasmania Chief Executive, Sheralee Davies.
"They have been impacted by reduced tourism traffic, with many cellar doors having to close, as well as restrictions on licensed premises, such as restaurants and wine bars.
"If people are looking to support Tasmanian wine producers, one way is to buy wine directly from them – either by buying a mix of wine from different wine producers via our new website or directly from producers themselves."
Speaking earlier this week, Davies said the peak body for Tasmanian producers has launched a new online one-stop-shop to enable consumers to purchase mixed 'taster' packs from 12 different producers, including Stargazer's Samantha Connew.
Wine Tasmania's first campaign runs until 17 May. It will be followed by similar campaigns featuring a rolling schedule of other local producers as 2020 moves into the weeks and months ahead. #supportlocal
---
Hobart's Mark Smith wrote his first weekly wine column back in 1994. Now more than 1600 features and 25 years later, he continues to chart the successes of Tasmania's small scale, cool climate wine industry with regular contributions to some of Australia's leading industry publications.
---
PICK OF THE CROP

Mark gives you his honest opinions about the best wines available right now from Tasmania's wine makers.
MV Freycinet Radenti R3 Chardonnay Pinot Noir $55
Claudio Radenti began Freycinet Vineyard's sparkling wine program back in 1993, barely a couple of years after the release of Tasmania's first bottle-fermented wine. Radenti, then, is not only a well-established East Coast brand, it's consistently one of our top sparkling wines. This blend from the 2012, 2013 and 2014 vintages is a gem. Its Chardonnay dominance maintains finesse as the wine ages on its yeast lees, while in the lending freshness in the glass to creamy, bread dough Pinot elements. Mother's Day magic. www.freycinetvineyard.com.au

2018 Pipers Brook Vineyard Chardonnay $45
Tasmania's iconic Pipers Brook Vineyard has been the source of some of the State's best Riesling and Gewürztraminer wines over the years, but sadly the property's barrel-fermented Chardonnay has seldom lived up to the quality achieved by its dry, aromatic stablemates. This 2018 wine breaks that mould. Luke Whittle's predilection for making wines with elegance and intensity is very much on show, with subtle stone fruit and vanilla bean notes given complexity by a hint of struck match. Style meets freshness. www.kreglingerwineestates.com.au

2018 Devil's Corner Pinot Noir $24
Brown Brothers' winemaker Tom Wallace has been on fire in recent years, wheeling out numerous award winners from the company's Hazards Vineyard on Tasmania's East Coast. This lighter-bodied red is among the best released under Devil's Corner, in spite of its ready availability at retail level and frequent discounting. It's certainly varietal in make-up, gladly devoid of over-ripe characters sometimes seen in Pinots from these parts. Freshness is very well sustained, and balanced by slightly firm tannins, suggesting the wine has a future beyond the here and now. www.devilscorner.com.au

2019 Stargazer Rada Pinot Meunier/Pinot Noir $35
This is the third vintage of Rada from Coal River Valley winemaker Samantha Connew. It's a fresh and delicious early drinking red, skilfully blended from Pinot Meunier grown at Pipers Brook in northeast Tasmania and her own Pinot Noir plantings at Tea Tree, outside Hobart. Connew has done a neat job to combine red fruit aroma and vibrancy with fine, light tannins and good natural acidity. The result is a juicy, food-friendly wine that is greater than the sum of its component parts. Table ready. www.stargazerwine.com.au
---
ADVERTISEMENT   –   ADVERTISEMENT   –   ADVERTISEMENT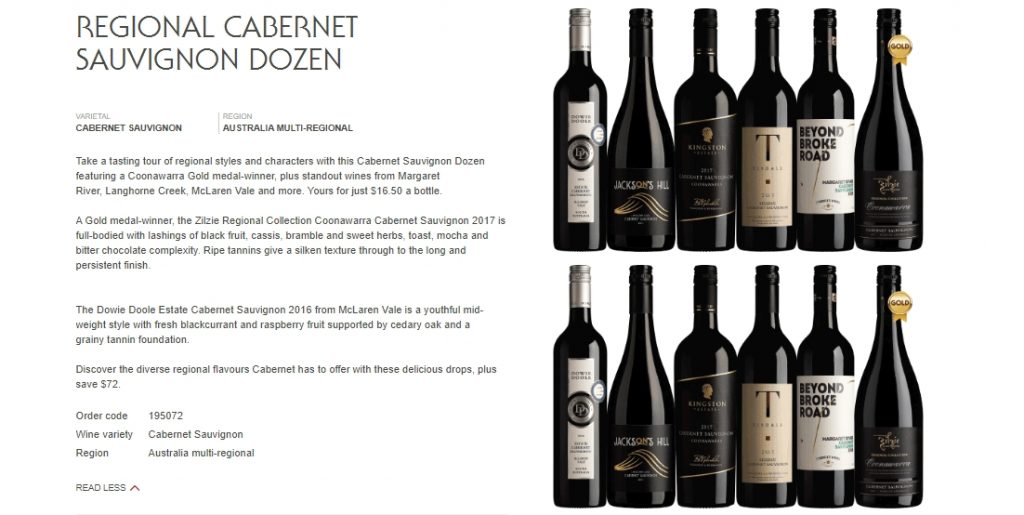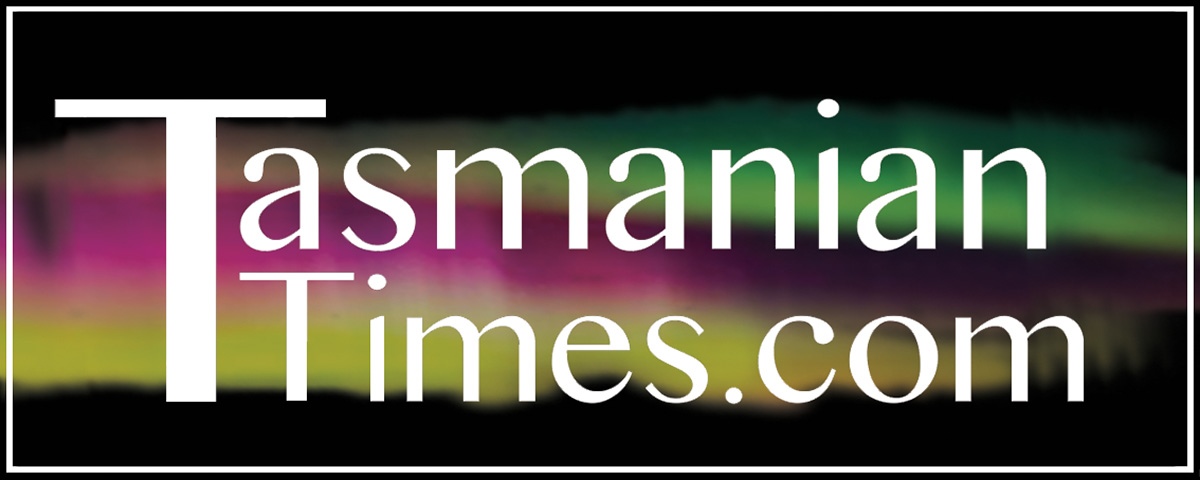 Author Credits: [show_post_categories parent="no" parentcategory="writers" show = "category" hyperlink="yes"]