JACK BRAY: Postcard from a Tasmanian Shoeshiner in London.
---
As I continue with my aforementioned 3am walks in this land of hope and glory there appears to be dwindling stocks of both as we have become the worst affected country after the US. So unsurprisingly I am turning my mind to happier thoughts by advancing my understanding and experience of my home state.
As I virtually cruise my way around the state I become a little embarrassed at just how ignorant I was as a kid – and then I grant myself some slack realising that we all get a little wiser as we get older. There is so much natural beauty in lutruwita and some of it can be experienced while sitting in your comfy la-z-boy recliner 11,000 miles away.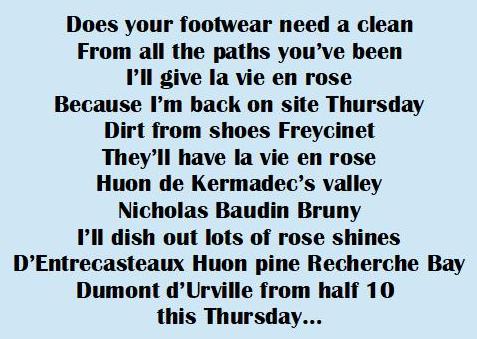 In fact the Aboriginal and Dual Naming Policy Act of 2012 is just one of those beautiful things although I'm unlikely to be speaking palawa kani anytime soon. Some of these place names sound almost poetic and the Dutch, French and English place names make a trip around lutruwita a global experience. It gets me researching the various East India Companies of the seventeenth century and then off I go down another rabbit hole. The Dutch and the French can safely absolve themselves of our genocide against the aborigines but not so the English.
As a kid I would groove along with Goanna's Solid Rock and Midnight Oil's Beds are Burning but not really get it. I didn't really feel shame until I heard Keating's Redfern speech in '92. That's when the penny dropped for me. But of course there'll always be genocide apologists who also deny climate change, claim Jimmy Hoffa fell off the edge of the earth and argue the moon landing was a hoax. There's a group of academics at the University of Newcastle who have developed a sobering study of this uncomfortable truth case by shocking massacre. It's a bit like Fraser Anning – you know it's there but you just don't want to look at it.
Anyway referring to Tassie as the name the Aborigines want me to call it works for me.

It's my little way of saying I stand with you.
More virtual travels and I find myself driving down the Arthur Highway. Perhaps now in my twilight years I sympathise with an accused who, with an IQ of 66, pleaded not guilty to charges laid against him for six months before being forced to change his plea so that he could be thrown in jail for the rest of his life without a trial.
The wiser, more compassionate, version of me wonders whether a civilised society might apply judicial due process and institutionalise him with access to rehabilitation. A choice between a kangaroo court-styled lynching versus a Norwegian-styled blind judicial process. I'm not entirely sure the VOC-commissioned Abel Tasman or Anthony Van Diemen would be particularly proud of the way the land they discovered had acquitted itself there.
It's not just the major search engines and their global mapping service that allows me to virtually travel around the land. This global pandemic has brought a greater awareness of what can be virtually done online. I just need someone to have taken their go-pro with them and suddenly my la-z-boy is swinging its way across the Cataract Gorge, wobbling up the side of Stanley's Nut, flying eagle-like over the Van Diemen tulip farm at Table Cape, breathing in the takayna by kayaking down the Arthur River, imagining spending a night of luxury at Pumphouse Point in Lake St Clair, taking multiple cruises on the Pieman and Gordon Rivers, gazing dog-like with my head out the window of the West Coast Wilderness scenic railway, squeezing into a kayak and exploring the harbour and caves around Port Davey, and hiking around the south west tracks.
Actually I still want to cover the east coast a lot more thoroughly than I have so far. Obviously my focus has been on the west coast and why wouldn't it be?
Some of those sights are so beautiful that once you've seen them you just can't unsee them – there may have even been a few tears but I affirm that that was just a touch of hay fever!
All these virtual experiences continue to enlighten my soul leading to a Coodabeen Champions-inspired addition to my stock of Wagnarian reminders ahead of my return to work. But for now I can only hope that Boris is prudent and does not unleash the hounds of hell just yet. Surely he wants to differentiate himself from that clown across the pond after Pompeo has just humiliated his master with this latest Bay of Pigs-like fiasco in Venezuela. Surely Boris can wait a few more weeks before relaxing the restrictions.
I'm just not ready yet. I really need a few days in Wineglass Bay and then up to Bicheno before proceeding to …
---
Jack Bray – otherwise known as Jack the shoeshiner – is a former North Hobart and Cooee supporter and an Old Virgilian with a B.Com from Uni of Tas '93. His second greatest achievement was authoring the Public Eye weekly roundup of the most mentioned people in the press in The Sydney Morning Herald '95-'98, The Age '96-'97, The Courier-Mail '97-'99.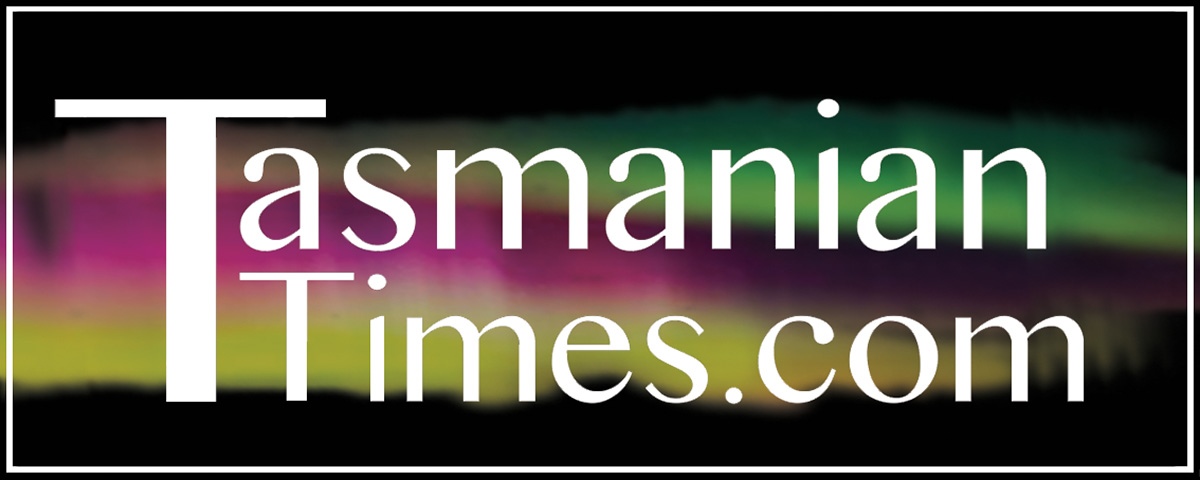 Author Credits: [show_post_categories parent="no" parentcategory="writers" show = "category" hyperlink="yes"]