Letters are welcome on any Tasmanian subject, up to 250 words. Letters should be concise, respectful of others and rely on evidence where necessary. Letter writers should provide a real name and town / suburb. Submit letters in the body of an email to letters@tasmaniantimes.com
Comments are turned off on this post…send us a letter!
---
The Charge you have when you're not being charged
The government has become the 'giver-ment'.
By next week Clarence Council will be giving away free electricity to fuel electric cars.  The charging station at the council was developed with a state government grant as part of rolling out infrastructure for electric cars. Electric cars are expensive so if you can afford to buy one, you hardly need to have the fuel given to you for free.
With Hyundai recently releasing a hydrogen vehicle into the Australian market and the state government trumpeting a hydrogen based energy economy, the  government should be supporting the role out of hydrogen, not expensive electricity which (for most of Australia) is produced by burning fossil fuels.
– Tony Mulder, Clarence
---
A Drum for the Forests
In Tasmania we are marching on at the same discordant pace clear felling old growth forest and stepping up for more.  Ferocious fires have recently devastated a huge proportion of Australia's natural environment. Ecosystems and countless individual animals and plants have been destroyed. And still Mr Gutwein, self declared Minister for Climate Change and Minister Barnett reside over the felling of what still remains standing in the Tasmanian environment, the jewel of Australia.
Tasmanians have heeded the call of the Premier in staring down the face of the viral pandemic; proudly, responsibly, magnificently. Yet will our Premier return this faith in him and rise to take a stand for Tasmania's old growth forest in the face of the great environmental crisis of our times?
When will we proudly hear the heart of our Premier beating, for the people, for the planet, resounding we will keep you safe, we will keep you alive?
– Helen Tait, West Launceston
---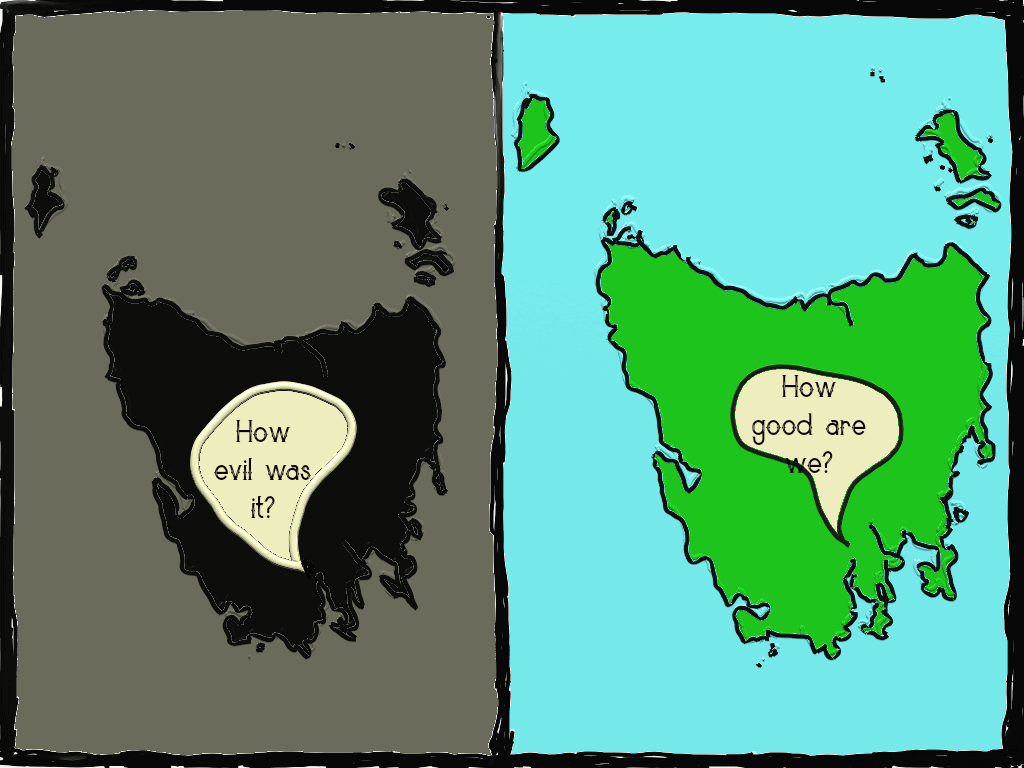 – Jed Stuart, Longley
---
Fishy Business
I am beginning to feel used. Both the fishing and tourist industries are now imploring Tasmanians to support them during these difficult times. This is a sentiment I earnestly support but there has to be a bit of give and take here as well.
For years the closest most of us ever got to a crayfish was drooling over a glossy marketing advertisement directed to an empyrean world way beyond our own. There are now generations of Tasmanians who have never and never will taste a crayfish let alone abalone. Nor have we been able to afford holidays within our state for well over a decade. I once managed to fly to Naxos in the Greek Islands, stay for a week in delightful accommodation and fly home for less than the than the cost of six nights in an average stay in my home state!
Added to this the unfettered growth of Airbnb denuding our suburbs of its people, and the catastrophic impact on rents has long been a festering issue with seemingly little compassion or understanding by the sector or government.
I will certainly heed the call and offer what support I can to our fishers and inn-keepers but once this is over, I think we can rightly expect something in return. Perhaps a quota of specialist seafood being set aside for locals to enjoy, a solid discount for holiday accommodation and a firm cap on visitor accommodation.  Gandhi, of course, expressed these sentiments far more aptly:
"Be the change that you wish to see in the world."
– Ian Broinowski, Battery Point
---
ABC needs proper funding
Once again it's hats off to our public broadcaster. We had every reason to be thankful for ABC journalists during the horrors of this summer's bushfires. Their thorough reporting, calmly and professionally delivered, ensured the country was well-informed throughout the intensity of those weeks – a service that was of crucial importance in regional and remote communities seriously impacted by the fires.
The pandemic has found our ABC journalists and presenters once again at the forefront, keeping the entire country up-to-date and well informed on radio, television and online, on all aspects of the issue as the virus continues its spread across the world. The ABC's health reporter, Dr Norman Swan's Coronacast podcast must be the go-to information source for all things corona for the entire nation.
Never have we had reason to be more grateful for our public broadcaster. Even the Minister for Communication & the Arts, Paul Fletcher finally, if belatedly, recently recognised the ABC's vital importance as an 'essential service'. But not essential enough to warrant its inclusion in the federal government's funding package for regional journalism apparently. When will the Coalition government put aside its ideological and irrational dislike of the ABC, and restore our public broadcaster's funding to reflect its essential and vital importance to rural, remote and regional communities across Australia? A responsible and inclusive government should acknowledge that wherever we live in this wide brown land we all have the right to be properly informed, educated and entertained 24/7 by our country's most trusted news source: our ABC.
– Anne Layton-Bennett, Swan Bay
---
TOUGHEN UP SUNSHINE
Every generation is defined by how it handles the difficult times thrust upon it. For my parent's generation (I am a baby boomer) it was the Second World War. For their parents it was the World War One and the Great Depression.
By and large my generation had it pretty easy; thanks to our parents and grandparents who saw difficult times and wanted to ensure that their children and grandchildren would never have to experience the same.
They made us and future generations soft. Here we are complaining when we can't leave our house for a few months. Try your husband going off to war for three or four years, leaving you at home with the children – children who would often not recognise their father when he returned, if he returned at all.
Now we are complaining about not being able to visit a restaurant, go shopping for luxuries or take another overseas holiday. We want to go on more cruises and complain when it doesn't look like being possible for the foreseeable future. Well boo hoo is all I can say. Toughen up people. Life has made you soft and history will judge us poorly. We are weak and self-indulged.
– Steven French, Cressy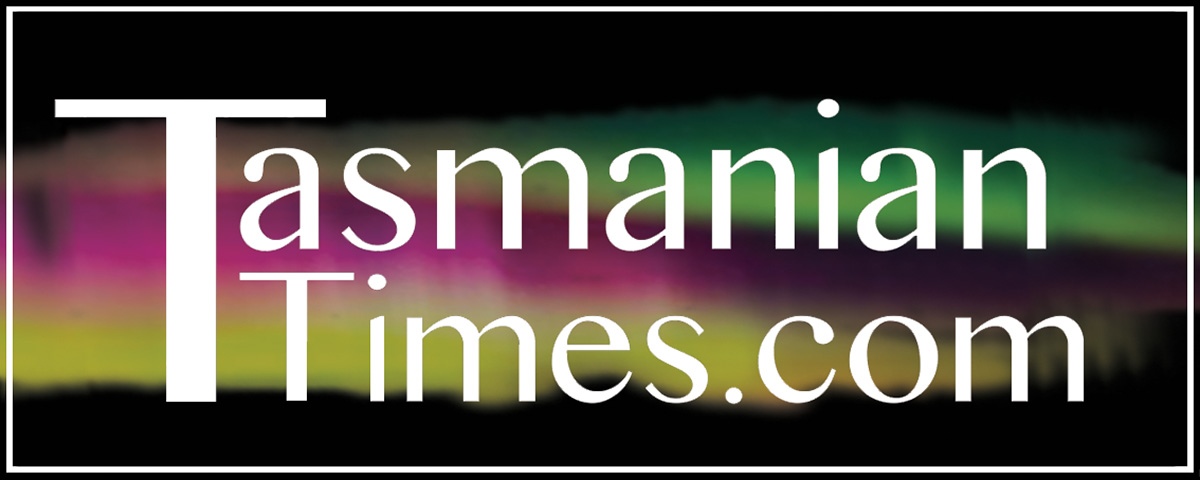 Author Credits: [show_post_categories parent="no" parentcategory="writers" show = "category" hyperlink="yes"]