It was once regarded as a form of farming only carried on by crackpots and lunatics. Today, organic farming – including organic viticulture – is being taken seriously by producers and consumers alike.
It has also become big business. According to market research conducted in 2019 by IBISWorld, the organics sector in Australia is worth around $1.8bn annually, a four-fold increase on its value a decade ago. Prior to COVID-19, this year was expected to see domestic growth of 14.2 percent.
That comes as no surprise to Tasmanian winemaker Steve Lubiana.
He believes a significant proportion of his Stefano Lubiana Wines portfolio is purchased by buyers who are very much aware of issues of sustainability surrounding modern wine production.
Steve and his wife Monique own and operate the State's largest biodynamically managed vineyard. Their 26.6ha site is planted to Pinot Noir and Chardonnay, along with a smattering of other wine grape varieties. The Derwent Valley property has been certified biodynamic by Australian Certified Organic since 2013.
Born in Melbourne and raised in his family's Moorook winery in South Australia's Riverland, Lubiana moved to Tasmania with Monique in March 1990. Their purchase of a 140ha property at Granton, 20 kilometres north of Hobart, marked the end of a year-long search for a vineyard site from which to produce world-class sparkling wines.
Tasmania became their destination of choice after the couple spent their honeymoon in the state in 1989.
"What struck us most were the aromas of the herbs and flowers we found here," Lubiana recalls.
"Then there were these incredible berry fruits and fresh vegetables. We found vibrancy and intensity in them we'd never experienced before. That sold us on the idea that Tassie would be the ideal place to put down roots and build a small family wine business."
In 1991, the couple planted 2ha of vines overlooking the river. The site offered some great natural advantages.
"Our vineyard has north-facing slopes and low vigour soils," Lubiana explains.
"We also have cold winters, wet springs, dry warm summers, and early autumn harvests that are generally uninterrupted by rain. All that allows us to control our viticulture rather than having it take control of us."
With most of their savings spent buying their property, and bank lending rates hovering around 18 percent, Lubiana says they had to make do with second-hand equipment, second-hand irrigation, and second-best management practices.
The new century brought new opportunities, however, including the chance to manage their Granton property more sustainably.
"By that time, we not only had a young family to worry about, we had the health and safety of vineyard employees to think about," Lubiana notes.
"The idea that they should be required to put on gloves and masks and work with dangerous chemicals on a regular basis was not something I was prepared to buy into any longer."
Change came gradually. Lubiana dusted off a copy of a book he had brought with him to Tasmania the decade before. It was Rudolf Steiner's Agriculture, a 1924 publication that espoused far-reaching ideas of biodynamic agriculture.
"Biodynamics is essentially a special form of organic farming," Lubiana says.
"Its origins are much older than that. They're based on ancient farming practices devised centuries ago that took into account various lunar influences and the paths of the planets through the constellations. Today, we might call it 'organics plus.'
"Our focus is feeding the soil rather than feeding the vines. The goal is to get our soils to a really healthy state in terms of their structure and fungal activity. Then the vines can fend for themselves in order to thrive and produce top quality fruit. That's far more preferable than force-feeding vines with a whole lot of mineral salts."
Lubiana says that after more than a decade of biodynamic management, his vineyard is now greener and healthier than ever.
"Rather than being brown and dusty and dry, our soils are more fertile and full of life," he observes.

"They have more humus, better water-holding capacity and better porosity. These are all beneficial to the environment as well as contributing to the long-term sustainability of our business."
That will be music to the ears of consumers already in tune with organic agriculture. For those sceptical of the benefits to wine quality, consider this. In 2018, Steve and Monique Lubiana were named producers of the World's Best Biodynamic Wine at London's prestigious International Wine Challenge – for the third year in succession.
Even so, Steve Lubiana is nowhere near ready to rest on his wine show laurels. With sixth-generation winemaker Marco Lubiana now ensconced at Lucille Vineyard in the Huon Valley, the Lubiana family is once again on the cusp of weaving a biodynamic spell in Australia's rapidly expanding organic wine sector. Watch this space.
Support local
When renowned foodies Subi Mead and Helen Bain opened Bicheno's Farm Shed East Coast Wine Centre in 2016, the pair noted it was the town's first new business premises to open in 13 years. Fast forward to today's COVID-19 Pandemic world and it is good news to hear Mead and Bain continue to showcase the wonderfully diverse range of wines produced on Tasmania's sunny East Coast.
Sure, the Farm Shed's opening hours have been reduced, and onsite tastings are no longer available, but the business still lends valuable support to the two dozen or so vineyards located in the region. Many are small scale and do not conduct cellar door or online sales of their own.
More than 60 different wines can be purchased, with mixed case options and free freight within Tasmania providing additional allure to the Farm Shed's extensive product range. For details, ring (03) 6375 1868. #supportlocal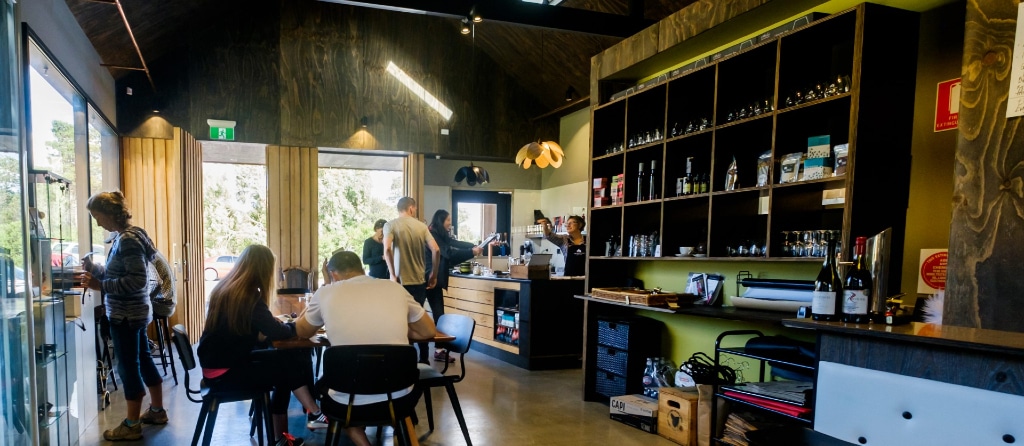 ---
Hobart's Mark Smith wrote his first weekly wine column back in 1994. Now more than 1600 features and 25 years later, he continues to chart the successes of Tasmania's small scale, cool climate wine industry with regular contributions to some of Australia's leading industry publications.
---
PICK OF THE CROP
Mark gives you his honest opinions about the best wines available right now from Tasmania's wine makers.

2018 Mewstone Riesling $50
Mewstone, at Flowerpot alongside the D'Entrecasteaux Channel, gained national prominence in 2018 as the Best New Winery in the 2019 Halliday Wine Companion. This rock 'n' roll Riesling really captures the spirit of Jonny Hughes's approach to winemaking in the district's ultra-cool climate. There's a nod to traditional practices of northern Europe, yet somehow the wine in the glass is contemporary and oh-so-interesting. Mouth-filling flavours are off-dry but very much in harmony with the wine's natural acidity. Mmm…intriguing. www.mewstonewines.com.au

2018 Stefano Lubiana Estate Chardonnay Biodynamic $58
Granton's Steve Lubiana has been making Chardonnays since 1993. Each successive release this decade has seen his well-respected Estate label reaching for the stars. The 2018 is a biodynamic high-flyer, displaying great elegance and finesse in spite of the harsh summer sunshine that year. Astute use of oak adds shape to the wine, allowing finely textured citrus flavours to glide effortlessly across the palate. Neat, precise and typically Lubiana. Enjoy the wine now if you prefer, its best years are still ahead of it. www.slw.com.au

2017 Winstead Vineyard Lot 16 Pinot Noir $39
The Pinot Noir wines from Julieanne and Neil Snare's Winstead Vineyard at Bagdad in the southern Midlands are renowned for their richness and generosity of flavour. This juicy cherry plum and spice number comes from the couple's Lot 16 vineyard. The hilltop site above the township bears the full brunt of the region's summer heat as well as the chill winds that blow throughout much of spring. The fruit flavours here are attractive and corseted by fine fruit and oak tannins. Lot 16 wines usually age well – say 5 to 8 years. www.winstead.com.au

2017 Josef Chromy Botrytis Riesling 375mL $30
Back in 2009, winemaker Jeremy Dineen set chins wagging at the Sydney International Wine Competition when his 2007 Josef Chromy Botrytis Riesling was named Best Wine of Competition after winning double trophy and blue-gold awards at the event. A decade later, I'm reminded of those same stylish Germanic characters by this 2017 release. Yes, there are some sulphides, but the wine's luscious richness makes it a very welcome partner alongside soft cheeses and mild blues. Now at its best. www.josefchromy.com.au
---
ADVERTISEMENT  –  ADVERTISEMENT  –  ADVERTISEMENT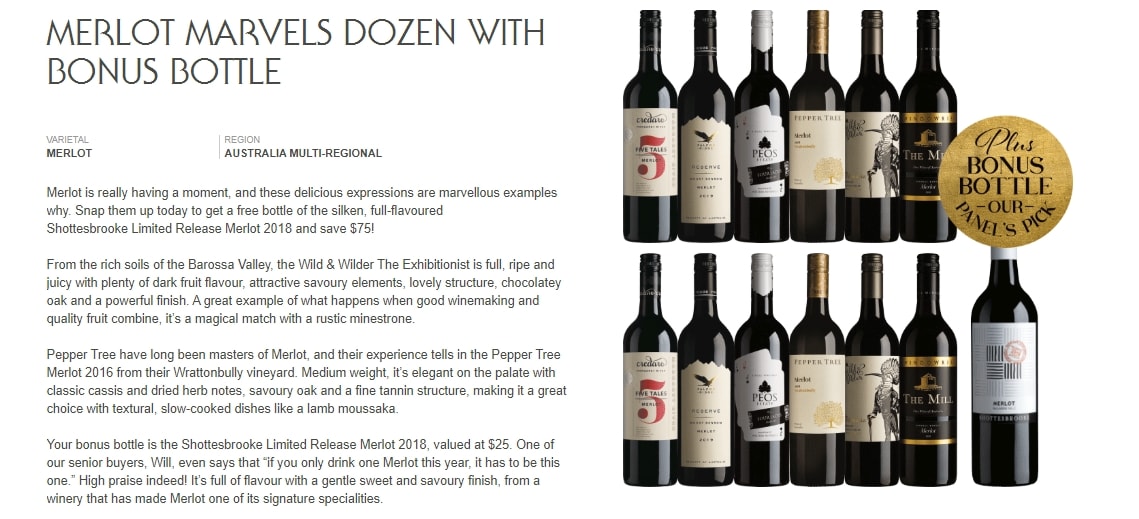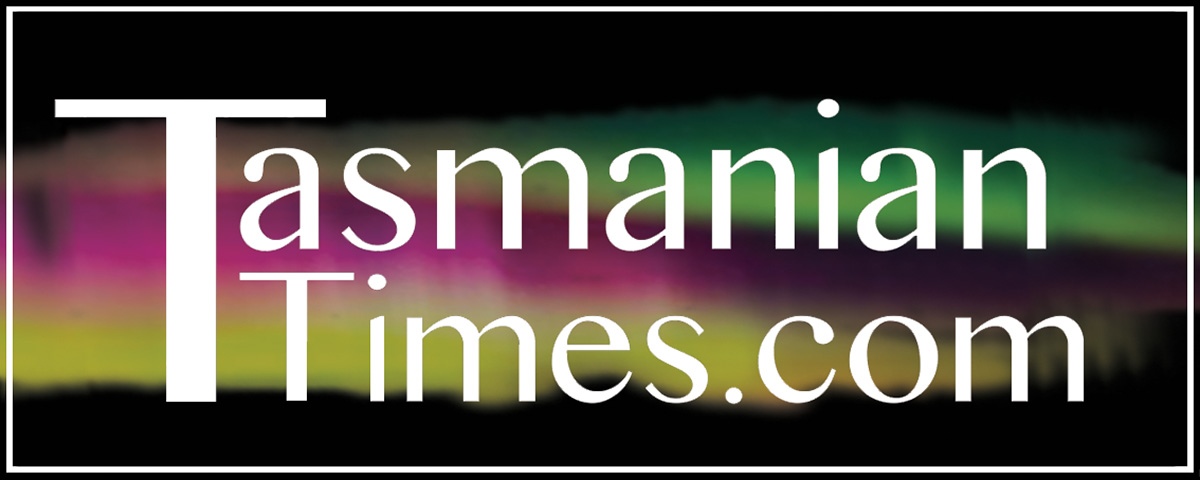 Author Credits: [show_post_categories parent="no" parentcategory="writers" show = "category" hyperlink="yes"]