These are nervous times for the State's 200 or so producers of Tasmanian wine.
With vineyard harvesting now likely to extend well into April and possibly May on many sites, barely a day passes without growers casting skyward looks or muttering incantations to the weather gods.
Wine industry pioneer Dr Andrew Pirie has seen and heard it all before. It's been more than four decades since he experienced his first harvest on the cool, sunlit vineyard slopes of north-east Tasmania. Every vintage has its challenges, he says, and 2020 is little different from the myriad others he can bring to mind.
"I've had some of the newer players in the industry ask me if I've seen another one like this," says the Pipers Brook Vineyard founder, who departed the company almost 20 years ago.
"Some vintages are relatively easy and others are harder. This one has been a bit more taxing than most. The season started well enough with above average temperatures and low rainfall. But then we had a pretty flat summer.
"Normally, we get about 10 days with temperatures over 30 degrees. That usually kicks things into gear in the vineyard. We didn't see that this summer. We also had a lot of wind through the season that made conditions really tough on vines."
Nowadays the owner/operator of Apogee Tasmania Vineyard at Lebrina, Pirie says the cooler than average daytime temperatures recorded in February and March reminded him of vintage 2002 in northern Tasmania.
"That was a very good year for Pinot Noir," he recalls.
"Harvests were a bit later than normal, but we had a pretty good finish. These past couple of weeks have been nice and mild. We've also had plenty of bright sunshine to push ripening along. Tuesday's start to our sparkling wine vintage was only five days later than in 2019. Both quality and quantity are very pleasing. In fact, I'm almost embarrassed by the high yields we've been getting from some parts of the vineyard."
That's a far cry from the difficult seasons the vine doctor experienced in the State's north-east 30 and 40 years ago. Pirie may have been the first person in Australia to complete a PhD in viticulture back in the 1970s but he's never been one to rest on his laurels. His 2ha vineyard – barely a grape toss from Clover Hill – is the culmination of four decades of acquired knowledge and personal experience.
Sure, the Golconda Road property he purchased in 2007 has a somewhat humble and bucolic appearance, but its planning, planting and day-to-day management decisions have always been cutting edge, based upon the latest available research findings and climatology data.
The vineyard's state-of-the-art weather station, for example, measures and logs no less than 23 different environmental factors that can impact viticulture on the site. These records are updated every five minutes and can be readily accessed via cloud computing. Data sensors monitor not only temperature, humidity and barometric pressure, but all manner of minutiae including heating and cooling degree days, leaf canopy temperature, rainfall rate, leaf wetness, wind chill, solar energy and solar radiation.
The centrepiece of Pirie's rigorous approach to viticulture is a unique vineyard trellising system he devised himself. It combines some of France's traditional vineyard practices with more modern and innovative methods developed in Oregon (USA) during the 1980s. The system's main purpose is to facilitate the development of a very large surface area of vine leaves for each hectare of vines.
"There's around 21,000 m² of leaf area per hectare, which is even more than you find in the tightly spaced vineyards of northern Europe," Pirie explains.
"The 2.2-metre high system boosts photosynthesis and really turbocharges our viticulture. It enables us to consistently ripen sparkling wine crops of 12-14 tonnes per hectare. We sometimes do even better than that. To avoid overcrowded leaf canopies, we leave a significant space between one vine and the next, just as they do in Burgundy and Champagne. That allows us to create better air and sunlight penetration. The benefits are reduced disease pressures through the growing season and improved bud numbers and bud fruitfulness in the following spring.
"You need plenty of operating capital to make all that happen, particularly early on in the season. The payback comes at vintage with better yields of very high quality fruit. That's great news for small growers. When you're small, you don't have the scale and opportunities to reduce costs."
It sounds a neat prescription for vineyard success – using your head to get ahead.
Support local
With the world-wide coronavirus emergency now causing havoc among Australia's key economic indicators, Tasmanians are being urged to #supportlocal to keep small businesses ticking over in the State. Direct wine sales, in particular, will help secure the future of this island's embryonic wine industry.
Here's a link to help you digitally navigate your way around northern Tasmania's Tamar Valley Wine Route: #supportlocal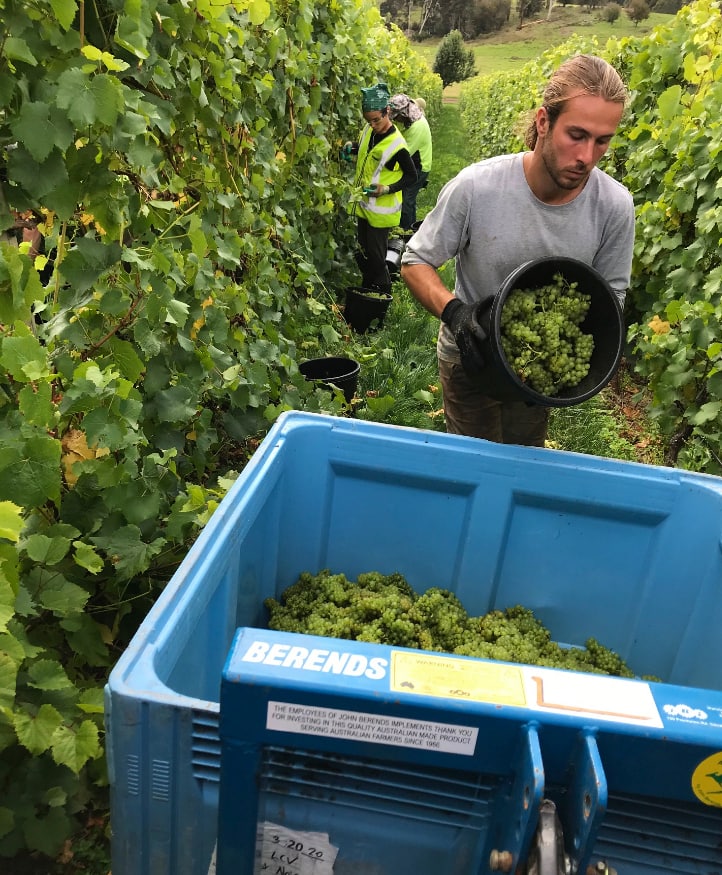 ---
Hobart's Mark Smith wrote his first weekly wine column back in 1994. Now more than 1600 features and 25 years later, he continues to chart the successes of Tasmania's small scale, cool climate wine industry with regular contributions to some of Australia's leading industry publications.
---
PICK OF THE CROP

Mark gives you his honest opinions about the best wines available right now from Tasmania's wine makers.
2015 Home Hill Kelly's Cuvée $40
The cool climate of Tasmania's Huon Valley is ideally suited to the production of finely structured bottle-fermented sparkling wine. This striking blend of Pinot Noir and Chardonnay picked up a gold medal at the 2020 Tasmanian Wine Show. That should come as no surprise. Now five-years-old, the wine has retained great vibrancy and freshness. Subtle citrus and herb notes are delivered on a fine, almost gentle palate. Just the thing for a small personal celebration of Easter. www.homehillwines.com.au

2018 Sinapius Close Planted Chardonnay $44
Pipers Brook is home to some of Australia's best Chardonnay. While much of it is turned into world-class sparkling wines, in the right hands the variety also shines as a dry white table wine. Winemaker Vaughn Dell has once again demonstrated his enormous talent by creating this wonderfully elegant, sensitively oaked, barrel-fermented Chardonnay. Sure, there's restraint and a certain linearity on the palate, but the richness and intensity of its complex flavours make it a perfect match for pan-fried fish. Delicious. www.sinapius.com.au
2018 Spring Vale Pinot Noir $48
Pinot Noir thrives at Spring Vale outside Cranbrook on Tasmania's East Coast. Its success with the variety stretches back as far as vintage 1991, when the Lyne family won their first wine show gold medal for Pinot Noir. The 2018 is a relatively light bodied wine that has substantial depth of flavour. Its rich, juicy, black cherry characters have an underlying spicy/fennel element that adds savoury interest and complements butterscotch nuances derived from oak maturation. Very more-ish indeed. www.springvalewines.com/

2008 Domaine A Cabernet Sauvignon $95
When Peter and Ruth Althaus sold their Domaine A property to MONA founder David Walsh and returned home to their native Switzerland, they left behind a wonderful legacy of distinctive Coal River Valley wines. This imperious dry red from the outstanding 2008 vintage figures among the vineyard's best Cabernet Sauvignon wines and is drinking beautifully at 12 years of age. Classic blackberry and blackcurrant flavours are trimmed by fine ripe tannins more commonly seen in Bordeaux than in Tasmania. Superb. Act now to secure last stocks from the vineyard. www.domaine-a.com.au
---
ADVERTISEMENT  –  ADVERTISEMENT  –  ADVERTISEMENT
---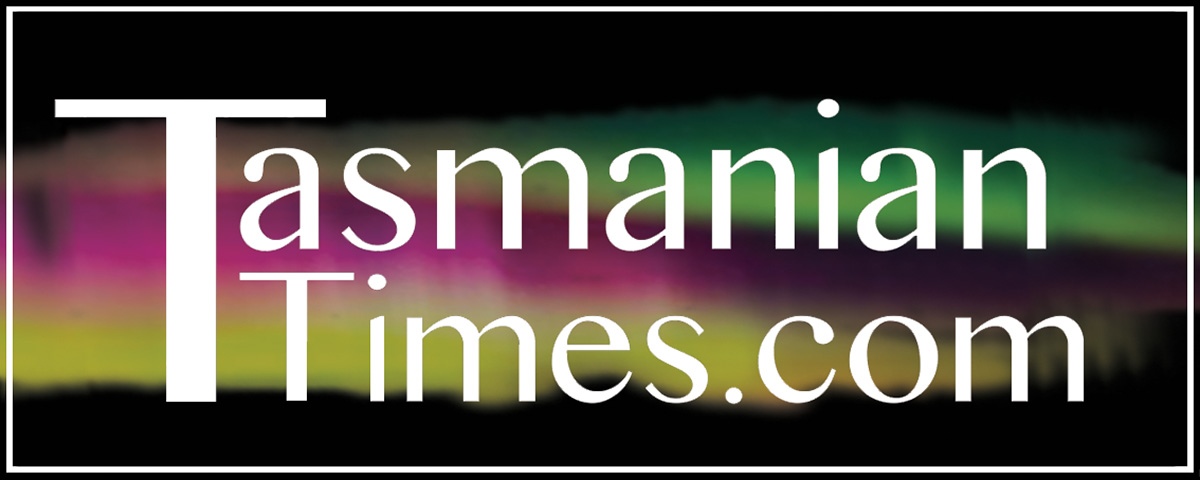 Author Credits: [show_post_categories parent="no" parentcategory="writers" show = "category" hyperlink="yes"]