Sunday press conferences starting with Labor's Rebecca White, Bastian Seidel (06:50), Sarah Lovell (14:40) and then Tas Greens' Rosalie Woodruff (17:10)
The Tasmanian government will suspend cruise ship arrivals until the end of June after one last boat Sunday afternoon.
Premier Peter Gutwein said the ban will be reviewed in June. "While the risk to the public of coronavirus remains low, we want to take all precautionary action to manage the situation proactively, and keep people safe," he said.
The federal government has also suspended cruise ship arrivals disembarcations for thirty days.
He described that last permitted boat as "a small domestic cruise vessel, carrying 43 mainly domestic passengers which home ports at Hobart during the cruise ship season, and has been in Tasmanian waters since 31 December." The vessel will make a final call to Hobart Port on Sunday to refuel and re-provision; no passengers will disembark and it will depart later today.
He said the ban decision was not taken lightly, and had been done in consultation with senior members of the State Emergency Management Committee, Tasports and the tourism industry.
"While I know this places challenges on our tourism industry and visitor economy, I strongly believe we must act to make the decisions that best protect Tasmanians and help to manage COVID-19 risks to our state," said the Premier.
There are 12 scheduled cruise ship visits during the announced ban period: five to Hobart, five to Burnie and two to Port Arthur. The cruise industry has been notified of the decision to suspend these port stops. "While this is a difficult decision, Tasmania looks forward to welcoming our cruise visitors back to our state as soon as it is the right time to do so."
Both Labor and the Greens supported the moves. "The Greens commend the Premier for banning cruise ship arrivals in Tasmanian ports," said Franklin MHA Rosalie Woodruff. "This is the kind of decision-making required to keep people safe. We need to put the health of people who would become severely ill first, and reduce the impact on our already stretched hospital system."
Woodruff said we still had a window of opportunity to slow the spread of the virus. "We need to follow the lead of New Zealand," she said. "We are an island state and we have the ability to enact social distancing and movement restriction measures." She said the 14-day self-isolation, now to apply to international entrants, should apply to people arriving in Tasmania, though with exemptions.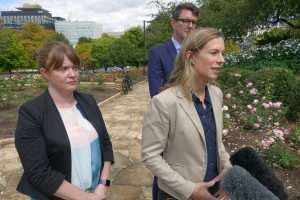 Labor called for action from the Government, coupled with clear communication to the public about how to support one another and avoid illness. "Consideration should be given to greater screening of passengers at our airports and the Spirits of Tasmania including, at the very least, taking temperatures and recording the details of people who arrive," said Labor leader Rebecca White. "That should happen."
"The risk is if we don't take action and do it quickly, our health system will be overwhelmed," she said, "and that will have an impact on everyone who needs healthcare in Tasmania, not just those who are presenting for care for COVID-19 and symptoms associated with that."
She urged the government to communicate clearly and concisely.
"What we need to be doing is providing advice to people about what they need to do."
White asked that the Opposition be included in key briefings by the government. "We would very much like to be alongside the government getting the same information they are getting from public health officials, because we're getting contacted by every single day by people asking how we can help them. However the provision of information by this government to the public has not been sufficient. It's very confusing."
She said the Opposition would stand 'side by side' with the government and urged the Liberals to work with them.
Pharmacists
Dr Seidel – a Labor candidate for the LegCo seat of Huon – made the point that pharmacists, community nurses and rural health workers are 'absolutely essential' in dealing with the pandemic. "A lot of pharmacists in rural areas are working on their own," he said. "The don't have backup. If they are sick, if they are unwell, there is nobody there who can dispense potentially essential information to the community. So we all have to work together to support all clinicians and all pharmacists no matter where they are."
Information
"What we need to see is information from the government about what advice they're basing their decisions on and what decisions are being made," said Shadow Health Minister Sarah Lovell. "We are not hearing from the government around (new Hobart Hospital) K-Block and what's happening with the issues that have been identified there and when K-Block might be open and available. We're not hearing about any partnerships with private facilities, community hospitals, testing clinics in the regions. There's a whole range of steps where we need to hear a whole lot more from the government about what they're doing."
Travel Restrictions
All people arriving in Australia must spend 14 days in self-isolation, effective midnight tonight. The measure has just been announced by Prime Minister Scott Morrison.
He reiterated the restriction on 'static events' of more than 500 people, although suggested it did not apply to markets 'such as Salamanca down in Hobart' and emphasised it did not apply to schools, businesses and public transport. "States and territories will be moving to put in place the appropriate arrangements under state-based legislation to ensure that's supported."
The PM said he was confident Australians would abide by the measures.
He said there would be legislation to ban events to provide legal cover.
Border Force will provide instructions to returning travellers regarding the conditions of their self-isolation, which would be compulsory.
Morrison indicated that there would likely be more changes, intrusions and restrictions in 'the next six months or so' and that people should get used to it.
"Australians should be careful," Morrison said. "Australians should be using their common sense. We can deal with some changes to our daily life."
"If we continue to manage the spread of how the virus impacts in Australia, then we will continue to be able to ensure we provide the services and support particularly to the most vulnerable Australians who are most at risk," he explained. "Slow the spread, free up the bed."
The federal government is not recommending a blanket closure of schools. The PM argued that closing schools may be counter-productive. "When you take children out of schools and put them back in the broader community, the ability for them to potentially engage with other others increases that risk." Decisions on individual schools, however, should be made by states in consultation with their health authorities.
The next meeting of the newly-formed National Cabinet will be on Tuesday evening and will consider further issues such as aged-care facilities and meetings in indoor spaces.
The PM claimed Australia was well-positioned vis-a-vis some other jurisdictions. "What we're introducing today means we are getting well ahead of where other countries have been when they've had far greater numbers of cases."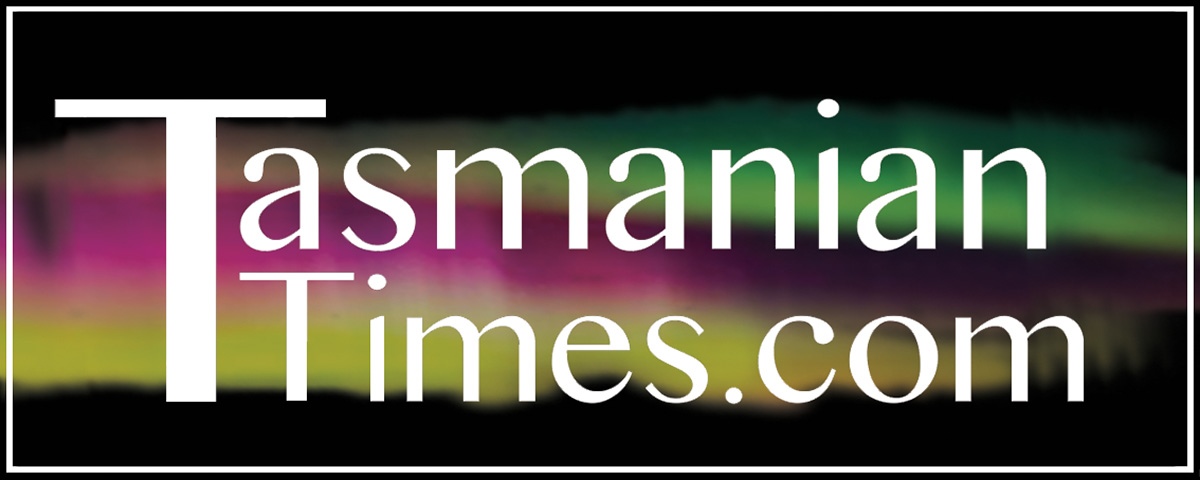 Author Credits: [show_post_categories parent="no" parentcategory="writers" show = "category" hyperlink="yes"]