No matter where we all live in this wide brown land swimming has become part of our cultural identity, and this belief in our affinity with water is certainly understandable given beach-loving and swimsuit-clad Aussies have featured in numerous books, magazines and films down the years. Many advertising campaigns have also used the clichéd sun-bronzed figure emerging from rolling surf to promote products ranging from toothpaste to tourism. No wonder then so many people suspect Australians are practically born with webbed feet. But this assumption that swimming is firmly linked to our cultural identity is now being challenged, and the person responsible is none other than Australian swimming champion Shane Gould.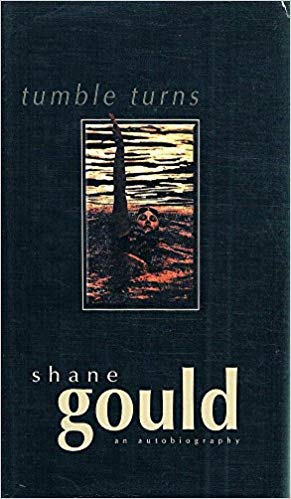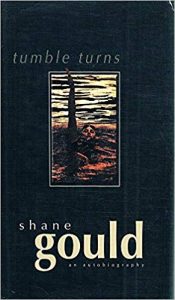 With three Olympic gold medals, multiple world records, and more than 45 years of involvement with swimming organisations – from grassroots to international federations –Gould recently added a doctorate to her list of achievements. She received her PhD from Melbourne's Victoria University last December. Unsurprisingly perhaps, swimming was the focus of her thesis, and it suggests Australians need to rethink some of those long-held assumptions, not just about our swimming abilities, but also about our relationship with water.
Dr Gould's research includes her own experiences as a founding member of the Wild Ocean Swimmers of Bicheno, a town of only 900 residents on Tasmania's east coast, where she helped develop a swimming culture, and she has lived for more than a decade.
As Dr Gould travelled around the country undertaking her research over the past few years, and speaking with people of all ages about their swimming experiences, she realised a disconnect has developed between the way swimming is perceived, and how it is commonly experienced. Who knew, for example, that swimming isn't a compulsory subject on the national curriculum? Or that it's now only taught at the discretion of individual schools – or as a result of parental pressure.
It's the first clue that Australia perhaps isn't the nation of water babies we thought it was – although it was reassuring to learn Tasmania actually bucks this trend, even if learning to swim is only compulsory for public school students in years four and five. "There are hundreds of swimming pools in the country that are not being used as much as they could be," Gould told us. "If these were conceived as a public meeting place or an adventure playground, there would be more creative play at pools and improved water safety and swimming skills."
"Swimming is indeed popular in Australia but not the way it's depicted. There's more wading and bathing than horizontal swimming, and as a result, swimming skills are generally poor," Gould said. "The notion of our culture being tied to swimming is wishful thinking, a tourism marketing tool, and a disconnect from the empirical realities of poor swimming skills."
But has the fun been taken out of learning to swim? And could this be one reason it's becoming just one more box time-poor and cash-strapped parents feel obligated to tick on the ever-growing list of Things My Child Must Know, rather than an activity to be enjoyed? Dr Gould thinks it might be. Certainly there has been a shift in how swimming is taught to children, with more emphasis placed on achieving the certificate that shows proficiency in freestyle, treading water, and performing a rescue, over the idea that swimming is a fun sport and recreational option, and a necessary life skill. Dr Gould recommends that parents take kids to play in the water after swimming lessons so they do not treat swimming simply as constrained, organised learning.
Swimming in Tasmania
When it comes to flying the cultural identity flag though, Tasmania scores well in comparison with the other states. Swimming is still a popular activity here. As well as beaches, rivers and lakes – chillier alternatives though most of these undoubtedly are for much of the year – we're also surprisingly well served with swimming pools. The large number of available pools confirms the ongoing popularity of swimming, as well as an unspoken recognition swimming is an important life skill to possess for an island population, many of whom live in close proximity to water. Until a few years ago, and with over 100 municipal swimming pools, private pools, and school pools to choose from, Tasmania, in fact, could briefly boast more 50m swimming pools available for public use than there were in the UK.
Tasmania's smaller size certainly makes access to water easier regardless of where on the island we live, but among swimming and water sport organisations there's also a growing awareness that a greater focus on water safety is needed for participants in other water-based activities such as fishing and sailing, since many adherents are either poor swimmers, or are unable to swim at all.
The recognition that learning to swim is a necessary and important life skill has led to a collaboration between Surf Lifesaving Tasmania, and Marine and Safety Tasmania (MAST), and the development of an experimental water safety program. It's designed for those in the fishing and boating communities who may be unwilling to attend lessons at a traditional swim school, but would be more receptive to learning through a MAST program.
People living in coastal communities around Tasmania are also proving good role models for swimming because the popularity of ocean swimming is increasing, and has resulted in the formation of several swimming groups, including the one Dr Gould helped establish at Bicheno. These informal groups have developed their own ethos, but they include people of all ages and abilities, and their emphasis is on the social aspect and the uncomplicated enjoyment of being in the ocean.
Dr Gould's thesis exposes an uncomfortable and surprising truth. Australians aren't a nation of swimmers at all. Yes, we have elite swimmers and strong swimming teams who represent our country well and win medals at world swimming competitions, but for the vast majority of us, the reality is although happy to get our feet wet, we really just prefer to paddle, or wade up to our knees in the water. Comparatively few of us actually can, or want to, swim.
© 2020 Anne Layton-Bennett & Alan Whykes. Images in this post courtesy Shane Gould & Bicheno Wild Ocean Swimmers Group.
---
Anne Layton-Bennett is a published writer both in Australia and overseas in both print and online publications. She writes regularly for specialist magazine The Veterinarian, and co-edited: An Inspired Pursuit: 40 years of writing by women in northern Tasmania, (Karuda Press) 2002.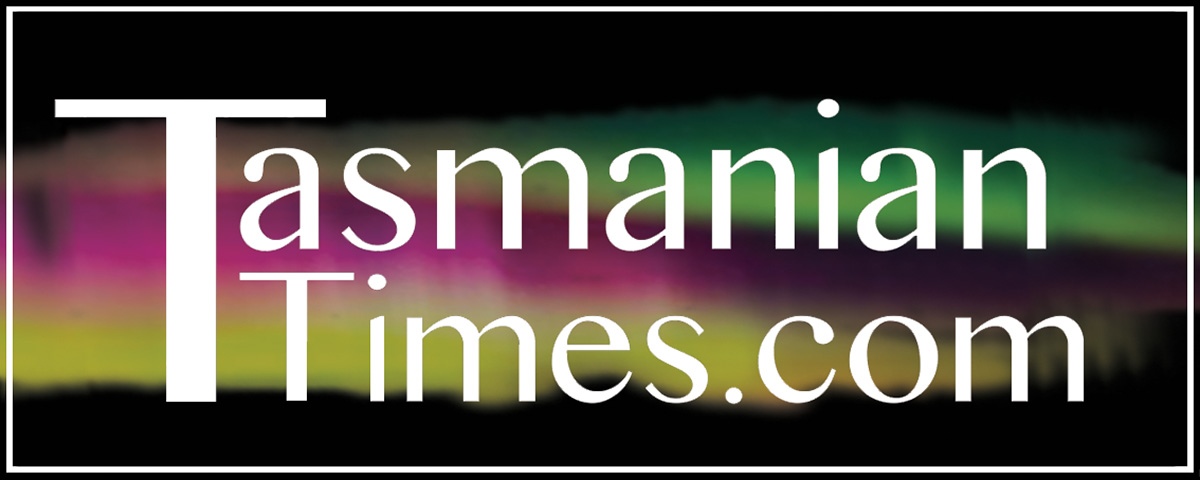 Author Credits: [show_post_categories parent="no" parentcategory="writers" show = "category" hyperlink="yes"]