The first Peter Gutwein cabinet was announced today, just 4 days after the new Premier was sworn in. Here is his statement in full summarising the cabinet appointments. Reactions, and a full listing of all ministers and portfolios, are after the statement.
---
24 January 2020, Peter Gutwein, Premier
Strength and stability to keep delivering our long-term plan for Tasmania
I am very pleased to announce the new majority Liberal Government Ministry.
The new Cabinet has minimal change, and ensures the continuity, strength and stability required to keep delivering our long-term plan so that Tasmania remains the greatest state of opportunity.
I will retain the Treasury portfolio. I want to ensure that our State maintains our lead on national economic indicators, builds on the 20,000 jobs created, and continues our responsible and sensible approach to our fiscal strategy and budget management.
The very experienced and capable Michael Ferguson will share the Treasury role with me by taking on the Finance portfolio. Together with his existing State Growth and Infrastructure portfolios, this ensures strong synergies are in place to maintain the momentum our State is experiencing.
As Premier, I will be retaining the important portfolios of Tourism and Prevention of Family Violence.
I will also become the first Tasmanian Liberal Minister for Climate Change. With less predictable and more volatile weather patterns and Tasmania's global-leading position on carbon emission reduction, it will be a key priority of my Government, underpinned by our strong investment in renewable energy as the battery of the nation, investment in irrigation and water storage, and fuel reduction strategies.
I am also pleased to announce Deputy Premier, Jeremy Rockliff, will take on the important portfolios of Trade, Advanced Manufacturing and Defence Industries, which are major competitive advantages for our state.
The Deputy Premier, who will retain his portfolios of Education and Training, and Mental Health and Wellbeing, will also take on the role of Minister for Disability Services and Community Development.
The Heritage portfolio will be overseen by Attorney General Elise Archer, an area which contributes strongly to Tasmania's sense of community and identity and plays a significant role in our visitor economy. Elise has delivered significant legislative and policy reform across her portfolios and is an integral member of my team.
The Minister for Health and Minister for Women, Sarah Courtney, will also take on an important new portfolio for Government, Strategic Growth, as well as Small Business, Hospitality and Events. This will optimise all opportunities, programs and pathways for more Tasmanians to share in our strong economy, no matter where they live.
The Minister for Housing, Roger Jaensch, who is continuing to deliver improved opportunities and outcomes for Tasmanians in his current portfolio, will become the new Minister for Environment and Parks. As a Member for Braddon, Roger is keenly aware of the importance and value of our natural assets.
As Minister for Primary Industries, Energy, Water and Veterans' Affairs, Guy Barnett will continue to oversee the critical Battery of the Nation and Marinus Link projects which will drive billions in investment and create thousands of jobs in Tasmania, as well as driving our strategies to create more jobs and attract investment across our primary industry and resources sectors.
The Minister for Police, Fire and Emergency Management, Mark Shelton has played a strong leadership role in taking action to reduce risks and ensuring that Tasmania is well-prepared for bushfires. He will also continue the important Local Government Act review process as Minister.
It gives me great pleasure to welcome to the Cabinet, the very hard-working and dedicated member for Prosser, Jane Howlett, who will take on the portfolios of Sport and Recreation, and Racing. Jane will be a strong voice for the many local clubs and groups that are such an important part of our communities.
Sue Hickey will remain Speaker of the House, Jacquie Petrusma will retain the Chair of Committees role and continue her strong community work in the Franklin electorate, Joan Rylah will remain as Parliamentary Secretary to the Premier, John Tucker Government Whip and Leonie Hiscutt is Leader for Government Business in the Legislative Council, with Jane Howlett remaining as Deputy Leader.
My new Cabinet has the energy, experience and expertise to continue delivering for all Tasmanians.
We will work hard every day for Tasmanians, as a strong and united team.
---
Reactions
LABOR: "After stating the Government needed to do better on key issues like housing and health he has changed nothing and left the portfolios with the same Ministers … "It is also clear that Mr Gutwein wants to keep Michael Ferguson busy. Peter Gutwein knows this will be a horror budget and he wants to make sure his leadership rival shares the blame when Tasmanians feel the pain." – Labor leader Rebecca White.
TasCOSS: "The Premier's appointment of Sarah Courtney as Minister for Strategic Growth acknowledges the need to address rising inequality as a matter of priority for the Gutwein Government … For people living in regional parts of Tasmania there can be confidence that the new Premier is listening and understands their challenges including how critical it is for the strong economic growth to be inclusive of all Tasmanians." – Kym Goodes, CEO. 
WILDERNESS SOCIETY: "If Premier Gutwein is the real deal on climate change, it is impossible for him not to reform Tasmania's logging industry because maintaining and restoring native forests is now recognised as the single most effective way to lock-in and sequester carbon dioxide, mitigate the impacts of climate change and lessen the worsening extinction crisis." – Tom Allen, Campaign Manager.
THE AUSTRALIA INSTITUTE (TAS): "It is doubtful the Premier would create a new ministry (of Climate Change) and appoint himself to it, without a plan for it to succeed … Tasmania could become the first state to switch to electric vehicles, implement nature based solutions to climate change, adapt our fisheries to warming waters or have a holistic plan for water management that deals with the reality of reduced rainfall." – Leanne Minshull, TAI.
---
The New Cabinet
Peter Gutwein MP

Liberal for Bass

Premier

Treasurer

Minister for Climate Change

Minister for the Prevention of Family Violence

Minister for Tourism

Jeremy Rockliff MP

Liberal for Braddon

Deputy Premier

Minister for Education and Training

Minister for Mental Health and Wellbeing

Minister for Disability Services and Community Development

Minister for Trade
Minister for Advanced Manufacturing and Defence Industries

Michael Ferguson MP

Liberal for Bass

Minister for Finance

Minister for Infrastructure and Transport

Minister for State Growth

Minister for Science and Technology

Leader of the House

Elise Archer MP

Liberal for Clark

Attorney-General

Minister for Justice

Minister for Corrections

Minister for Building and Construction

Minister for Arts

Minister for Heritage

Guy Barnett MP

Liberal for Lyons

Minister for Primary Industries and Water

Minister for Energy

Minister for Resources

Minister for Veterans' Affairs

Sarah Courtney MP

Liberal for Bass

Minister for Health

Minister for Strategic Growth

Minister for Women

Minister for Small Business, Hospitality and Events

Roger Jaensch MP

Liberal for Braddon

Minister for Housing

Minister for Environment and Parks

Minister for Human Services

Minister for Aboriginal Affairs

Minister for Planning

Mark Shelton MP

Liberal for Lyons

Minister for Police, Fire and Emergency Management

Minister for Local Government

Jane Howlett MP

Liberal for Prosser

Minister for Sport and Recreation

Minister for Racing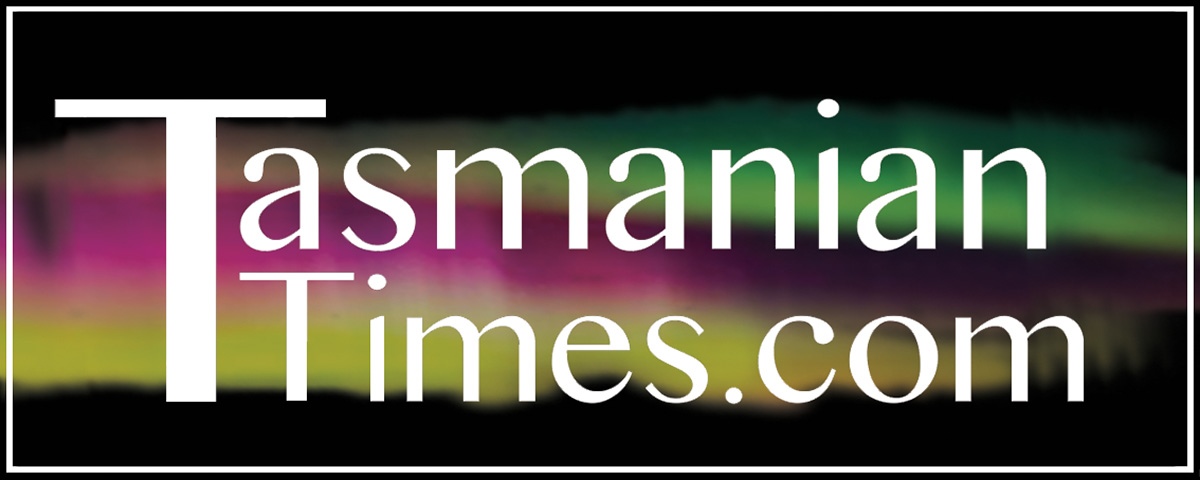 Author Credits: [show_post_categories parent="no" parentcategory="writers" show = "category" hyperlink="yes"]