Fire, and in particular bushfire readiness, was on a lot of people's minds. Predictably the government says we're all good to go while the Greens and then Labor claim we're teetering on the edge of the inferno while the Minister flips matches over his shoulder. If only hot-take-media-releases could save us.
Pembroke MLC Jo Siejka was on fire with this gem of a release about the payout to former minister Rene Hidding, now retired and happily grazing in a pasture of money. The government has still not 'fessed up to the figures although indications are that it's over $1.2 million. Nice unwork if you can get it.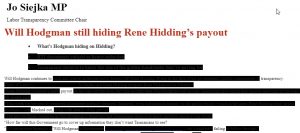 Andrew Wilkie was worried that "more and more Tasmanians are turning to payday loans because of low wage growth, insufficient government benefits and the increased cost of living" and called for payday loan sharks to be reigned in. This sentiment was echoed by NILS Tasmania who pointed to the example of "a GeorgeTown resident was paying $5460 over three years in a consumer lease for a fridge that retails for just $1797. That's an annual interest rate of 100%! These are debt traps pure and simple," said CEO John Hooper. The debt threat for low-income people was comprehensively painted in a report by the Stop The Debt Trap Alliance. Summary and full report are available here.
The Wilderness Society recently called on the Tasmanian government to match or better Victoria's 2030 deadline to finally transition industrial logging out of native forests. "'Sustainable' Timber Tasmania's dirty secret is that it continues to log the state's ancient old-growth native forests, funded by taxpayers and in direct conflict with the Tasmanian brand," said Tom Allen for TWS. Secret? What secret? For their part Sustainable Whatsit did not sustainably make a sustainable comment, clearly far too busy sustainabilitying elsewhere.
The Legislative Council has called on the government to set up a youth jobs task force. Labor's Josh Willie said Tasmania's 12 month average youth unemployment rate is 14.5%, more than double Tasmania's overall unemployment rate of 6.1%. "And although Tasmania has an annual net migration loss of 580 people in the 15-24 age group, there's no policy framework for solving youth unemployment."
Surprisingly the Cape Bruny Lighthouse issue hasn't exploded our mailbox yet; we'll bring you that one if and when the beacon lights up. By the way did you know the best way to get to the island is by mixed metaphor? You heard it here first.
---
If your organisation has a media release or statement on any Tasmanian issue, please send it us at statements@tasmaniantimes.com. Letters to the Editor are also a good way to let us know your thoughts: letters@tasmaniantimes.com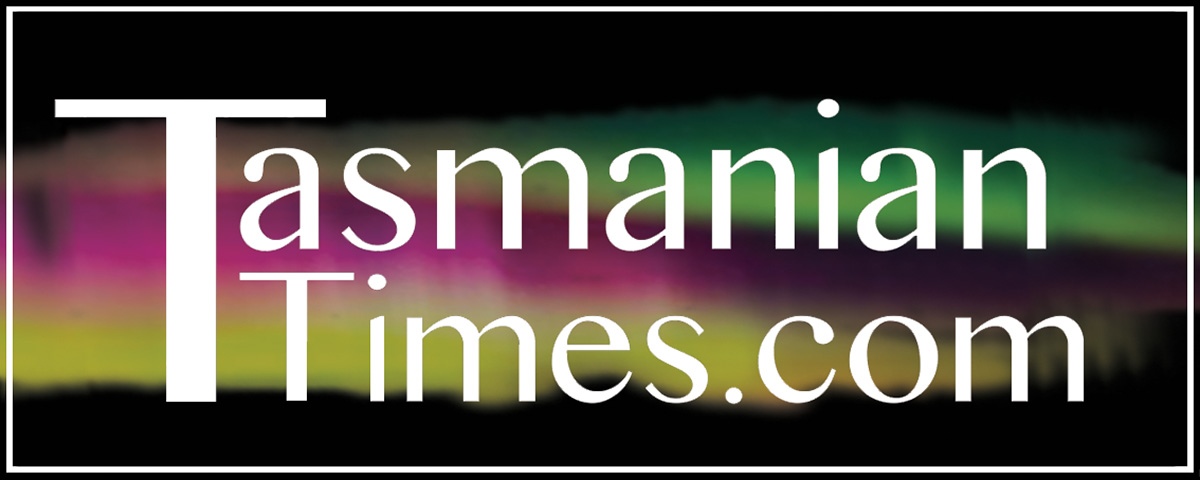 Author Credits: [show_post_categories parent="no" parentcategory="writers" show = "category" hyperlink="yes"]