Vica Bayley
Independent, irreverent, subversive and essential.
Like Neil Young sang it –  'its better to burn out, than to fade away … 'hey hey, my my 0 thank you Linz….'
In equal measures of perversity and pain, as TT turns 18 its coming of age sees the light go down and a voice cut out, despite still punching above its weight. Like all too-short lives well-lived, it's best to celebrate the highlights and remember the important impacts on the lives of others and the future of our community.
Tas Times emerged onto Tasmania's media landscape at just the right time. It delivered for anyone willing to publish insights, opinions and information as the state entered a new low in corruption of process, perversion of politics and assault on Tasmania's communities and their place. Something it has been well-practiced at for years.
Gunns 20, Tamar Valley pulp mill, Styx Valley, Blue Tier, 1080…jobs.
Lennon, Kons, Gay, Walker Corp.
The issues were toxic and the players warrior-esque, dominant in the mainstream media and all-powerful in the politic.
Enter Tas Times and its enigmatic editor. Moonlighting after a day-job working for Rupert, Tas Times gifted Tasmanians a vehicle to raise their voice, call out collusion and give oxygen to issues we could not otherwise bring to life. And while sometimes difficult to read, it gave a forum for debate.
And as we sit here in 2019, an era of online disruption and personal engagement with the masses via multiple social media platforms, reflect on what we didn't have in 2001. No facebook. No twitter. No insta. Just the Mockery, the Exaggerator and the Aggravate. Oh…and their letters to the editor.
This makes Tas Times all the more cutting edge, all the more important, and all the more remarkable. Everyone read it, even if they didn't admit it. Everyone could post. Anyone could comment.
Tasmania is a better place for the transparency brought by Tas Times, the empowerment it gave to the underdogs and the debate it facilitated in our community. Truth to power…as they say in the cliches.
But the inspiration of one man and his labour of love cannot be sustained in the absence of a commercial model that seeks cash over community comment, advertising over content and corporation over community.
Tasmania owes a great debt to Linz and his live, living project that has now found the right time to burn out.
Hey, hey, my thank you Linz, take your leave to retire.

Alison Bleaney
What to say? How to capture what Tasmanian Times (TT to our friends) has meant to me and others over the last 15 years or so? How to convey the sincere gratitude for a free website that allows all to have a say on the many facets of life in and connected to Tasmania? Some would argue that there were a few that should not have been allowed such a free rein, but that's the beauty and the scourge of the beast. The ability of TT to get down to the detail of government policies and regulations (or lack of them) that do or do not serve us well; that do not serve our landscape and therefore not in our own best interests? The tracking down of erroneous 'facts'; the detailed monographs from writers showcasing independent journalism; the ability to highlight major issues in Tasmania on a day to day, week to week, month to month (even decade to decade) basis such as the scurrilous Gunns pulp mill and the 'business of forestry' in Tasmania? My own interest was and still is in water, but let's leave that aside for now. Enough to say the articles and letters that could not get published elsewhere due to cronyism and political jousting are nearly always be found on TT.  The rapid answers to emails and ability to get articles put up on TT quickly to allow the sharing of information/media events/photographs/book reviews/events – the list is endless – was quite remarkable. And all done with good humour; with remarks at the end of the email that made me smile even on bleak days and left me with a sense that we as the human race could do this. We could and would stand up for what we believed in; for justice; for integrity and respect for others and our natural world around us.
So, farewell to TT and a huge thank you to the man and driving force behind it – Lindsay F Tuffin.
All good things to you Linz and your family, for now and in the future.
Alison X
PS  I am reliably informed that in some circles  BS stands for Big Snails, and WTF for Where is the Fertiliser!
John Hawkins
It will be a great shock to all his admirers that Lindsay Tuffin is to close  the only independent  organ of truth on our island, his very own and our very special, Tasmanian Times.
I like many others have always assumed that the great man was indestructible. That he could continue for ever getting up at the crack of dawn, master and battle the complex and ever evolving technology, keep the lawyers at bay and  inspire his followers with his very special ethos and integrity.
All that is Tasmanian Times was achieved on a shoestring and  for no financial reward.
The likes of: Abetz, Lennon, Gay and Rolley who have reaped the rewards of power by relentlessly leading the gullible  into the island's darkest corners will be mightily relieved that this particular shining light is about to be extinguished.
The evil, the self-serving,  the predators cashing their cheques on the public purse will now press on regardless for they have financially constrained their natural enemies in the Tasmanian media using the  power and influence that only money can buy.
For his integrity Tasmanians owe Lindsay Tuffin a  debt that can never be repaid.
He asked for no reward, his editorial skills could not be bought,  and his bicycle was his friend.
This is a such a sad day.
We will miss you Lindsay and your wonderful creation.
I am very proud that I can call you my friend.
John Hawkins

Peter Henning
Linz
Well Linz, we have some bloody good memories, you and I, and some bloody good disagreements as well, and that's just who we are, saying it loud and clear.  I remember years ago at my place you let me know loud and clear that you were doing your thing with Tasmanian Times, irrespective of anything I or some others might say, whoever they might be.
And that's the way it's been.
You kick-started the opportunity for people at a local level in Tasmania to have voices in the public domain.  You changed the whole dynamic about how people could participate in the public arena that was crucial in discussions about many issues, but most significantly – in my view – about forestry issues, especially Gunns' pulp mill.
Your influence in the outcome of the pulp mill issue is profound, because without Tasmanian Times almost all the debate about the issues would not have taken place.  Many of us would have not have had a voice without you.  I certainly would have been rendered silent.
I doubt that I would have been able to write my book about Bob McMahon (No Chains to Rust) without the background experience of being able to write for Tasmanian Times during those years of opposition to the pulp mill.
There's a section in No Chains to Rust, in my chapter about 2007 – when law and justice part company and the Pulp Mill Assessment Act becomes law – where I mention the role of the local media:
'The pressure applied to journalists like Neales and Ellison was enormous, and they both paid a high personal cost for their professional integrity…  The failure of the local media to impartially examine the credibility of the new fast-track assessment process says much about the restraints imposed on the operation of a 'free press' in Tasmania, but that failure meant people sought information elsewhere…  The Tasmanian online news site Tasmanian Times, established by Mercury journalist Lindsay Tuffin, had already become a major alternative outlet for news and information and opinion that the mainstream was too timid to accept, and increasingly became the main vehicle of pulp mill activists, especially within TAP, to reach a broader Tasmanian audience.'
And of course back in those days if you particularly liked an article you'd spin it off for publication outside Tasmania, to Online Opinion or New Matilda, giving the issues greater exposure that way as well.  Let it be said that was a time when those two sites were very different to what they are now.
Then there were the entirely unforgettable experiences of TT end-of-year 'celebrations' where you heaped accolades on all and sundry by mentioning their first names but not telling us who you were talking about, which was a kind of public recognition nobody could complain about being inadvertently excluded.
Then there was the weird and wonderful idea floated by a small group of us at a meeting at some olive grove in the Tamar Valley about having a monthly paper edition of Tas Times, an idea which foundered on the problem of not winning Tattslotto.  It was at that meeting, I recall, that Bob McMahon made his hilarious – but never published – observation that the political-corporate establishment of Tasmania were like garden gnomes, something akin to grotesque miniature imitations of Easter Island statues in their stupidity and ignorance and self-serving arrogance.
The real highlight for me was the inaugural TT Tasmanian of the Year Award in 2009 at Daniel Alps' Strathlynn Restaurant in the Tamar Valley.  Who could forget the reaction when it was won by Alison Bleaney!  Not far behind that was the occasion in 2012, again in the Tamar Valley, when you and Warwick Raverty shared the stage before Alison presented Bob McMahon with his TT Tasmanian of the Year Award.  In between those years I recall the shocked response on the face of Frank Nicklason in 2010.  In other years the award went to John Lawrence, Tom Ellison and others, all of them strong and courageous critics of the powerful bipartisan political alliance with corporate rip-off merchants who have siphoned huge amounts of public funds into their carpet bags.
It was a hard journey during that pulp mill era, fraught with conflict and division, forging unbreakable bonds, destroying friendships and testing long-standing relationships in communities, between individuals and within NGOs and other locally-based organisations.
What this all demonstrates is that Tasmanian Times was there when the heat was really on, when SLAPP suits were the flavour of the Lab-Lib middle finger salute to ordinary people opposed to the wrecking ball of corporate greed.  You published full frontal independent and hard-hitting critiques of all that was taking place in Tasmania during that period, and the archives of TT are a library – the library – of that period in Tasmanian history, without doubt.
Maybe that will prove to be the greatest legacy of Tasmanian Times, and it is a significant legacy, remembering that it wasn't only the pulp mill and forestry issues which defined Tasmanian Times, but anything and everything which ordinary Tasmanians raised as significant matters – to them – requiring broad and wide distribution in the public interest.
But I'm more inclined to think that its legacy will be partly that and go beyond that.  How a new generation uses it within the mix of things they will do we cannot yet see or predict.  It will be different, just as Tasmanian Times was different to anything that came before.
We are already seeing a shift in the axis in relation to litigation about climate change.  Perhaps the failure of the Gunns 20 SLAPP suit marked the beginning of the turning of the wheel.  The recent court victory in NSW of the local Gloucester community against the development of a large open-cut coal mine, and precedents it establishes in the judgment summation, shows just how far the wheel has turned since 2004.
We have seen banks refusing to back Adani, and energy companies turning their backs on coal and fossil fuels.  APRA is now saying that tackling climate change is a 'financial necessity', and that 'companies and countries that fail to mitigate against climate-related risks and seize emerging opportunities are going to be left behind'.
This is a new era, where building on past victories against the tobacco industry, the asbestos industry and the pesticide industry – at least in some places, but not as yet the clear-felling forestry industry, notwithstanding the anti-pulp mill victories – is taking shape against the big polluters who are wrecking the existential foundations of life.
It's taking shape outside the inert bubble of Australia's court of Versailles in Canberra.  The ground is shifting before our eyes, away from the centre, away from the failure of representation and the squandering of wealth.  Just recently, retiring Labor MHR Jenny Macklin waxed lyrical about how it 'only' took five years to get the NDIS legislation through parliament.  That's about the length of World War II, which says something about a dysfunctional system, too paralysed to move beyond a snail's pace on anything.
It now seems obvious that the Australian political system – across federal and state levels – is completely incapable of managing Australia's food bowl across the Murray-Darling, and that its survival now depends on the cooperation of local and regional communities working together.  The Australian political system is becoming increasingly irrelevant in the process of essential change wherever you care to look, especially to preserve what's left of the ecosystem and to safeguard future generations.
Leadership from outside the political system could not be more urgent.
In a recent interview about her farewell tour at the age of 78, activist song writer and singer Joan Baez said she sees hope in Emma Gonzales, the young leader of the students of Florida's Stoneman Douglas High School, who organised the March for Our Lives in Washington in March 2018:
'We have to depend on the young to unite about climate change.  We adults don't know how to deal with it.  That little movement (March for Our Lives) has the most potential of anything we've seen in the US in the past forty years.'
Greta Thunberg, the Swedish student whose solo strike outside the Swedish Parliament in August last year for political action on climate change snowballed into student strikes across Europe and elsewhere, including Australia, said her activism was inspired by Gonzales.
We owe the generation of Thunberg and Gonzales all the help we can give them, because the threat they face, and the threat their children face, is existential.  We also know from history, including our own most recent endeavours, that winning a battle carries no guarantees for winning anything else.  The pulp mill victory in Tasmania hasn't stopped the clear felling.  It hasn't stopped the destruction of water catchments.  It hasn't stopped the destruction of native species.  It hasn't stopped the contamination of drinking water with pesticides
So we stand at a point in time where a much more multi-faceted response than the community-based anti-pulp mill movement – albeit allied with NGOs and some high profile individuals – is essential.  It can't be just a flash in the pan, even like our ten-year organisation of TAP was, or like the Arab Spring, or the various Occupy movements.
One facet is that the thread of Magna Carta must be applied with all its power to address climate change, pollution, protection of all remaining life on earth and restoration where that is possible.  Where Magna Carta has in all its past incarnations been focused on 'rights' of people, this must be extended to an interpretation of rights within a broader frame of responsibility to future generations.
The thread of Magna Carta has run through law reform based on the principle of precedent, since British barons sought to curb the power of the king in the 13th century to protect themselves and establish a 'rule of law' the monarchy agreed to follow.  Over time it came to underpin common law, to establish parliamentary power, to extend the vote, to influence the US constitution in the 18th century, overthrow slavery, inform United Nations human rights conventions after the Second World War and civil rights movements, gender equity reforms, gay rights and marriage reforms.
Now the stakes are higher than they have ever been, and the time frame more urgent. In the recent movie On the Basis of Sex, about the career of US Supreme Court Judge Ruth Bader Ginsberg, there is a pivotal scene based on what Ginsberg said in an interview in 2013.  She quoted Paul Freund, one of her law professors at Harvard in the 1950s, who said 'the Court should never be influenced by the weather of the day but inevitably they will be influenced by the climate of the era'.  Ginsberg mentioned Freund's statement in relation to her success as an advocate for gender equality and women's rights before the Supreme Court, saying:  'I don't think my efforts would have succeeded had it not been for the women's movement that was reviving in the United States and more or less all over the world at the time.'
Ginsberg's point that cultural change drives reform is important to emphasise, but at the same time we cannot ignore the reality, as the youngest US Congresswoman Alexandria Ocasio Cortez said a few days ago, that  'climate delayers aren't much better than climate deniers. With either one if they get their way, we're toast'.
Climate change scientist Kevin Anderson nailed it when he said the timeframe demands a 'scale of mobilisation reminiscent of major wars, yet our collective response remains much more akin to the apocryphal tale of a gently warming frog'.  Anderson argues that: 'Continuing with today's ineffective "mitigation", delusion and fear will bequeath many humans and other species decades and even centuries of climatic instability. This preference for short-term hedonism (for the few) over longer-term planetary stewardship is essentially an active choice for politically expedient incrementalism over revolutionary change. The latter is a prerequisite of meeting our Paris commitments – but can such rapid change ever be more than a "romantic illusion"?'
Anderson envisages climate academics being more activist 'with policy makers about their analysis and conclusions', allied with 'vociferous engagement by younger generations', a mobilisation of resources for:  'a rapid transformation in energy infrastructure, retrofitting existing buildings, decarbonising transport and constructing zero-carbon power stations. A reformist political agenda could begin to emerge, facilitating secure, local and high-quality employment, eradicating fuel poverty, improving urban air quality, driving innovation and eliminating carbon emissions. Stretch the imagination a little further to embed a democratic media reporting on this transformation to an increasingly savvy and responsive audience.'
A Green New Deal.  Tasmanian Times would have been in the forefront of support for that.  We have to hand the baton on of the best we have to offer in the world of online news sites, including Tasmanian Times, to the generation of Ocasio-Cortez.  So I have a question.  Is it possible for the baton to include the elaborate infrastructure painstakingly erected by you over many years, to be productively utilised by the millennial generation, while still retaining the site as an archive?
You never baulked at any issue or wavered in your position about journalistic ethics, which I came to believe – from what you wrote and said – followed the dictum of Evelyn Hall in her 1906 book The Friends of Voltaire: 'I disapprove of what you say, but I will defend to the death your right to say it'.  I wonder what Hall would have said if she wrote after the Holocaust, or what she would have said about social media allowing an extension of the worst excesses of anonymity, trolling and character assassination.
The context of 'cultural change' is always a work in progress, so I would hope that could also apply to the quote on the masthead of Tasmanian Times (whether its origin lies with Friedrich Nietzsche or as many think, with Rudyard Kipling) – 'The individual has always had to struggle from being overwhelmed by the tribe.  If you try it you will be lonely often, and sometimes frightened.  No price is too high to pay for the privilege of owning yourself.'
It is certainly true, as Nobel laureate Toni Morrison says in her latest book, Mouth Full of Blood, that although 'authoritarian regimes, dictators, despots are often, but not always, fools… none is foolish enough to give perceptive, dissident writers free range to publish their judgments or follow their creative instincts'.
But somehow, the voices of the millennials like Alexandria Ocasio-Cortez, Emma Gonzales, and Greta Thunberg must be protected and not overwhelmed by the tribe of the powerful and the anonymous trolls who dominate social media and online sites.  Too many people already have been intimidated, vilified, silenced and in many cases destroyed, for being whistleblowers, for speaking truth to power and for asking questions about matters that the political-corporate establishment want kept hidden.
The so-called 'rule of law' has failed to prevent a kind of Stasiland to exist in social media – to borrow from the title of Anna Funder's book about suppression of dissent in East Germany.  The case of young Australian Yassmin Abdel-Magied's persecution by gutless politicians and the opportunistic right-wing media in 2018 made her leave the country.
The fact is that these young people with much greater courage than partisan careerist self-serving politicians are beacons of hope. The life and work they do, to paraphrase Morrison in an essay called 'Peril', that she wrote in 2008, 'are not a gift to mankind; they are its necessity'.
Whatever the answer to that question I asked about the baton of Tasmanian Times being handed on in some way, when I was told you were closing Tasmanian Times – even though I knew it was going to happen at some time in the not too distant future – each and every interaction I have had with you came together in my mind, from the personal and confidential to the public criticisms I made, to the tremendous opportunities you gave me to write and write, and to all those memorable public occasions and overnight dinners.
So Linz, I shall sign off as I usually did when submitting a piece to Tasmanian Times.
All Best
Peter Henning
Kelvin Jones
A sad farewell to Tasmanian Times.
The problem with Renewable's!!! My final article
Several days ago I was informed by Lindsay"s son Richard that Tasmania Times was to sail over the horizon of cyberspace forever, "after eighteen glorious years of irreverence and half keeping the bastards honest" as Richard put in his email. So true!!
Having been a relatively recent contributor to TT, I thought it might be fitting that such a fighting ship should withdraw honorably from battle with a controversial parting shot and Richard agreed it would be most appropriate so I have noted some of my "experiences" of my short association with TTimes.
I was already working on a new series of articles on my pet subject "Energy" and the article "The Problem with Renewables" is a short form of the most contentious part (what else on TT) of this proposed series on what is a lengthy subject.
When Lindsay published my first article in 2016 on the Basslink saga, university papers were the nearest experience I had with any sizable writing, let alone mass media. To say the least my heart was in my mouth, after the first article on the Basslink saga was published. I soon began to become battle hardened (or so I thought!) under Lindsay's straight down the line style of journalism.
Whilst ever generously supportive by his nature, his management style, purely by email, in which he is a mastery of word economy. Never have I known so much information conveyed by so few words, indicating someone who has mastered his craft of communication.
It also indicated the exhausting effort and passion needed to run such a publication as TTimes for 18 years virtually solo.
My first article For TT was on the Basslink saga in 2016 came about after a social group party where about six of us debated "the world" as you do on these occasions. However, the six had considerable technical knowledge collectively. The outcome of our deliberations was that the main protagonists in the Basslink saga, namely the Tasmanian State Government, Hydro and Basslink Co. were not being exactly forthright with their  information to the public and after many convolutions, are still not giving the whole true story of that event of December 2015 today. The article snowballed into three more very quickly, Lindsay is quite cunning in his ability to extend a story to it's max!!!! In 2018 I contributed three more article on Basslink on this elusive subject.
The Takarta airbag series in July of 2017 was entirely on the mark and in hind sight looking though the research material it raises very serious questions on the integrity of the ACCC. This in the light of the Banking Royal Commission's findings that the ACCC with ASIC had a very benign relationship with large financial organisations.
I think a similar case can be made on the consumer product enforcement portfolio of the ACCC concerning the Takarta saga. The author has another well documented safety related incident concerning inaction by the ACCC.
The Tasmanian Fox issue has always been a contentious, attracting a huge number of comments however nothing had prepared me for the reaction when I dropped the following article:
Misrepresentation, lies, deception and fraud …
ByDavid Obendorf Posted on December 7, 2017
My comment as follows:
Kelvin Jones November 22, 2017 at 3:07 pm
"To all the Fox doubters.. On boxing day 2007 around 9.30am a friend and I about halfway up the Midland Highway travelling to Launceston had a fox cross the road about 20 meters in front of my car. My friend on holiday from UK and myself instantly exclaimed "fox" together.
Nobody wants to believe this story; however both of us are very familiar with fox profile, gait and colour. Further, nobody has since named an animal which could resemble a fox from the view we had."
This caused an avalanche (366 total for the article) of comments, many getting very vitriolic, my friend Lewis who was in the car that Boxing Day morning in 2017, also joined in the comments from UK so disgusted at some of them. I think the editor eventually stopped the comments line.
For those "doubters" may I take this last opportunity on Tasmanian Times to reaffirm the sighting by Lewis and myself of a fox crossing the road in broad daylight on the morning of 26 Dec 2017. Like it or lump it!!!
I should further point out that Lewis living on the South Coast of UK frequently has fox sighting, quite common since the cessation of hunting. Each sighting reaffirms his recollection of that Boxing Day 2017.
Lindsay 18 years ago your new TTimes was a leader in the use of new technology to expand the art of communication, you're chosen journalistic direction and passionate style an active contribution to democracy.
Thank you Lindsay for creating the opportunity to letting me having my say.
Farewell Tasmanian Times
The problem with Renewable's!!!
During my time on TTimes I have often made comments on the many climate change and renewable energy articles by other worthy writers, whatever their perspective. Often my comment follows a pattern, whilst I am fully sympathetic to Climate change but not to the way renewable energy power generation has been naively and politically rashly implemented with massive subsidies rather by progressive science and engineering, a somewhat contrasting view to most ideological climate change believers who seem to be in a panic about implementation.
The reason for my stance is that in 1996, at university, I wrote the final paper for a multi discipline science major on the subject of implementing solar and wind renewable energy systems on the West Australian power grid. I was asked to do my final paper on this subject because I had a previous technical background in power engineering.
It was a cost analysis of various renewable energy scenario's, the spread sheet was interactive with variable like conversion efficiency, utility factors, transmission losses etc on the technical side directly related to equally variable financing strategies (NPV) on the monetary side including the subsidies. It also included external related cost.
The results compared to production thermal generation costs supplied to me confidentially were not encouraging at all and worst was the use of subsidies. They masked the technical deficiencies of renewable energy systems. The problem lay in the fundamental very high energy density of fossil fuel and the high conversion efficiency of the steam turbine compared to the low average wind speed and the 2 kW/sq metre of solar radiation coupled with the low end conversion efficiency of wind turbines and low solar panel conversion efficiency or no wind or solar!.
The analysis started to ask more questions rather than give rational answers and for the purpose of an undergraduate exercise that is what I concluded. 
What did start to dawn on me and of course more so after the event, was that you cannot calculate the performance, in a complex energy dependent society, of two different power generation system technologies using monetary means. It may be OK to compare tenders for a new thermal power station by money as we have like for like competition but not radically different technologies when considering a extensive new system.
It needed numbers and equations which conform to the laws of physics not socially convoluted monetary economics which is an abstract invention of humans based on social values.
The history of human relations with energy indicates, humans as species, have had a historical natural instinct for inventing and selecting technologies for getting more energy for expending less energy. The first big accelerator was the invention of agricultural techniques around 20,000 years ago then the start of industrial energy using windmills and water wheels around the 12th century. Of course the super chargers kicked in with the invention of thermally derived energy from mostly fossil fuelled engines of various kinds. Agriculture was also then given a huge boost by injection of increasingly larger amounts of industrial energy in the last 100 years with grain crop strains of increasing yield (yield is a coefficient), thanks to Bio Technology research. This is how large populations, mainly in the mega cities, are supported by very few people on the land.
The process of expending less energy to get more energy applies to all living organisms. Peter Cundall of ABC gardening fame with his vedgipatch is perhaps the greatest verbal exponent of the principle. Simply he says "it is the effort (energy) you put in that is rewarded by the abundance of crop you get out". The energy in the crop you get out, is the total usable energy in food value of the harvest and that energy comes from the sun.
It is a simple equation of dividing the total calorific energy value of the harvest by the total amount of energy put in. NOT MONEY.  The number produced termed gain (called a FACTOR) does not have units and it must be greater than one for life to be maintained. This simple equation has profound implications. In agriculture the Bio Technologies use the term yield which is a coefficient and is quite practical for farming purposes.
It is the dynamics of the plant that determines output energy contained in the crop, it acts as solar collector and energy converter to sugars, starches, and proteins which are hydrocarbon fuels, some of which the plant uses to grow itself and the rest embodied in the plant structure and reproductive materials which is our fuel in the food that we eat.
It is said that about 100 sq meters of fertile land can provide sufficient food (energy) for on person for one year.
With around 7 billion people on the planet that is an awful lot of sq meters to cultivate.
It the yield numbers of our modern grain species was to revert back to around the turn of the century then we would need twice land space under cultivation to feed 7 billion people.
Agriculture on millions of hectares of farm land are the solar panels for humans. Working on the same principle as PeterCundalls vegi patch, however, the energy put in by the farmer is now massively assisted by the energy embodied in the industrial energy multipliers, farm machinery and the human industrial complexes that manufacture them, the chemical industry for artificial fertilisers etc and minerals and energy sectors that supply the base materials. The definitions of energy put in are determined by the laws of physics not finance.
It is the same feed back theory applies with industrial derived, energy or secondary energy. It is the total energy, again, based of laws of physics and not finance, we put in to build and maintain these systems divided into the energy we get out of them that gives the gain number and it is that number which compares a fossil fuel power generation system to a renewable power system.
Gain is the overall factor which defines an energy economy independent of the monetary economy and it must exist before there can be any monetary economy.
If the gain factor is lower for renewable's than for the current thermal turbine system then, as the system is rolled out and the fossil fuel stations shut down the monetary cost of electricity will rise as more energy will be needed to be input for the same amount of electricity in a renewable systems than for a fossil fuelled system. More human energy, more of the total output energy the system produces. It is only people who get paid money, the more of them for a given amount of power produced the greater the cost. As Bill Shorten says renewable's are a job creators that is if they have lower gain number than the equivalent fossil fuel system. Of course the opposite is true if the gain is higher!!
A catch 22 situation and unfortunately this is a physical reality!
I first began to get really worried around the 2008 when Green politics were all persuasive using massive subsidises to create the current fragile power energy grid we have today, notably on the southern mainland grid. Fragile both in terms of power supply and cost, if you are user, the latter somewhat being exacerbated by the power companies.
In 2009 I made a rather hurried last minute submission to the Senate Select Committee of Climate Policy. Submission No.763. I believe it is still available on the Federal Govt website. Slightly more technical than the above description and going further into history of energy and humans and some first thoughts of the effects on our society if renewable"s prove to be inferior to thermal power generation. I do know that high level politicians are more than aware of this submission. All though the above has not jumped through all the academic hoops it has been read by friends with very significant appropriate qualifications, including one of my old lecturers, who promptly told me off for presenting it badly, he did not question the content but went on say the first battle would be with economists who would hate it and even endeavour to suppress it even within a university system.
The lack of a direct link to fundament physical principles of conventional economic theory as preached in one faculty at university causes severe consternation (I being polite) in the Science faculty, at least if side comments by our lecturers was to be believed!
Having defined an energy economy purely on units of energy it is possible to anchor the monetary economy to the physical economy.
The unit of conversion is human energy, the stuff that Pete and our farmers provide, on adult human needs about 1kW of the stuff an hour based on a 24 hour average, all 7 billion of us.
We use the man hour as the base unit of economic human activity with staggering variation in monetary return.
The energy economy comes first and accounts with immutable rules.
Of course a privileged portion of the world population use their high energy gain factor access excess primary energy and store the excess energy as body fat. Unfortunately their primary energy gain potential is only around one and too many die.   
One major effect of energy economy accounting is that there is a social inversion. For primary human existence the sweat of farm labour and those who sweat to support them in the industrial chain they produce the most energy for life and are doing it with incredible skill.
The whole financial system that is led by the banking community and the "city" essentially produces no energy and is totally dependent (unless one digs a vegipatch).
So I would now think it is now quite possible for science to prove by maths that the Royal Commission into the finance industry had good reason for it findings and its comments about our senior Bankers. Perhaps I think best summed up as a greedy load of freeloaders, but we all knew that anyway, didn't we? 
For the last 300 years our society has grown up in a form of la la land on an exponentially increasing availability of energy…. Exponential curves never go on for ever.
 After 300 years of ever expanding energy freedom, now greenhouse has impacted with physical reality.
Our electrical power systems are in a mess, typified by the mainland south east grid, caused by political paralysis.
The almighty economic system always greedy to expand and to do so technology always supplied, is now facing a prospect of technology not only not suppling more but suppling less energy for more money.
The "economists" the "mandarin's" of our times, their influenced not being challenged by another ideology but unyielding physical laws they have previously been able to evade.
Our government and others, are totally besotted with economic thinking and the unthinkable has happen.
All the above is derived before zero was put in the utility availability Colum on my spreadsheet so long ago at uni. Zero is when the wind does not blow and the sun does not show.!!!!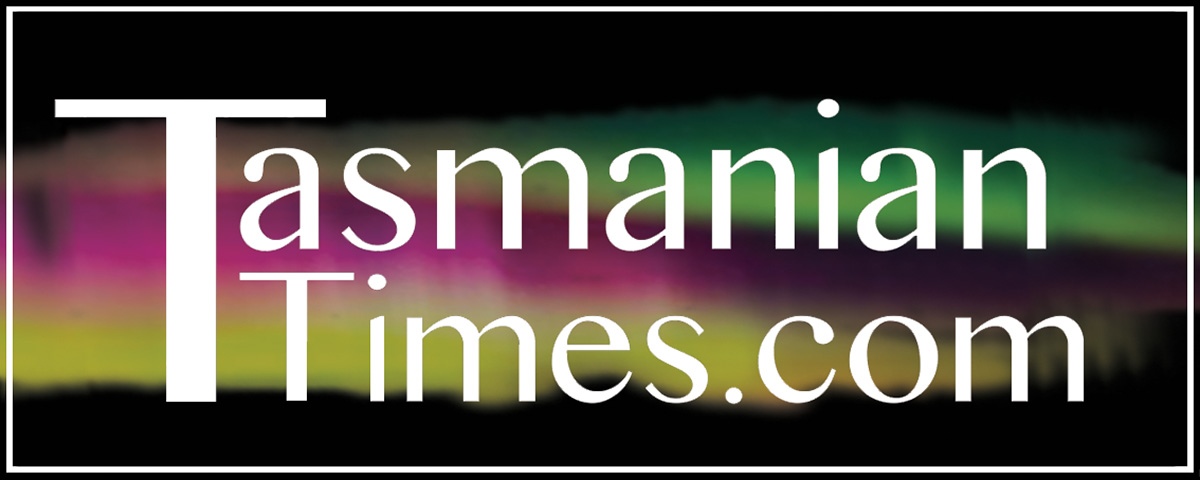 Author Credits: [show_post_categories parent="no" parentcategory="writers" show = "category" hyperlink="yes"]