Carolyn McDowall
The lovely island of Tasmania south of the Australian mainland has, in the last decade or so, become known as the 'island of inspiration'.
This is not only due to its relatively unspoiled natural wonders, but also because of brilliant news writer, editor and publisher of the Online Tasmanian Times, Lindsay Tuffin, for whom 'balance is appeasement, fairness is truth'. He has certainly kept us mainlanders up to scratch by raising the bar of excellence in Online communication.
A bit of a wit, a total wag and a master wordsmith, Lindsay Tuffin has said it how it is for the past eighteen years straight from the heart, and in an engaging way.  He has shown an incredible ability, through his cleverly crafted words, to emphasise a point he's making, while pursuing it passionately.
Lindsay Tuffin has informed his industry colleagues he will be announcing the closure of the Tasmanian Times on March 5, 2019. Personally, I will miss his re-assuring presence.
through his contribution, Lindsay revealed he had a huge heart, a giant intellect as well as integrity in spades. Personally, I admired his commitment to the expansion of knowledge and truth a great deal.
Since we first met back in 2014 at Hobart for a joyous Baroque music festival, he has been very generous to my publication The Culture Concept Circle, sharing with his followers our posts about art, design, music, fashion and style, past, present and future.
Words are still how the world works and English surely one the most fluid languages in the world. By exploring his own gift of the gab along the way, Lindsay certainly helped me to understand not only how to write Online but why our words help define who we are.
Go well, dear friend; you have bags of style. And, the future, well it is so much more than we know.
Are you ready! All your friends and followers are on your side!
all best, Carolyn
Tim Slade
Congratulations, Linz…
You are the only one who really knows the depth of the well – care, effort, time and wisdom – you have volunteered to Tasmania in the interests of our best future… Thank you.  I am so grateful to you for offering me a free hand from the very beginning of my involvement with Tasmanian Times – my first article about Pioneer's drinking water in 2013.  Thank you for your fighting words of support when I have needed them most, and for your never-ending generosity of spirit. It has been an education and a privilege for us all.  Upon your retirement from Tasmanian Times, my very best wishes to you and Sue.  I hope to have a beer with you for the first time one day soon.  Till then, take care – or, as you prefer to say, Linz – take risks…
Love from Tim Slade and the residents of Pioneer. 
David Tyler
Lindsay Tuffin, Tasmanian Times
After eighteen years of blood, sweat and tears, not to mention the odd moment of pure, unalloyed, transcendental joy, Lindsay richly deserves his well-earned break from The Tasmanian Times, his labour of love and an extraordinary achievement by anyone's reckoning. But especially by his readers and writers who were gifted with an editor-publisher without equal.
It can't be easy for you, Linz to finally put TT to bed. Nor will my words in praise of your achievement make it any easier. But thank you, on behalf of all of us, for your magnificent contribution to fearlessly independent journalism at a time when irreverence is discouraged and open-minded inquiry is increasingly threatened not just in Australia but around the world.
Thank you also for the stories big and small which help give us a sense of ourselves and our world while providing an online forum for the free exchange of ideas and opinions.
It is impossible to overstate how much you have given to your community of readers and writers, Lindsay, nor can we begin to estimate how your passion to speak truth to power has helped keep the merchants of spin in check Canberra or Hobart but thank you for helping to keep the bastards of bullshit castle honest – and accountable. Or at least worried.
TT is without equal for its distinguished service as a fearlessly independent voice and as a newspaper of record in an age of constant spin, media churn and chum-buckets of disinformation. Not to mention the odd threat of defamation. If challenging orthodoxy and authority were easy to do, everyone would be doing it. The government counts on this.
TT has fearlessly punched above its weight in its mission to speak truth to power and to hold our politicians to account whilst providing a unique forum for exploring the issues of the day.
Along with all other readers and contributors, I pay tribute to your prodigious energy, Lindsay, your painstaking attention to detail, your remarkable grasp of issues, events and contemporary ideas. No less inspiring is your robust good humour; your abiding faith in justice and humanity.
And your hard work.  TT has meant long hours of selfless dedication, Lindsay. Your steadfast commitment, appetite for countless hours days and weeks of unglamorous hard work and your editorial genius in virtually single-handedly editing, producing, promoting building and managing (and the thousand and one other tasks involved)  a daily online newspaper of record and opinion. It is privilege to have been part of the Tasmanian Times community.
David Tyler
Donald Knowler
Donald "Donzo" Knowler had been a regular contributor to Tasmanian Times since its inception and wonders how a restless Lindsay will spend his days with its demise. Perhaps an autobiography on a journalistic life more colourful than fiction. 
 The Sunday Tasmanian was being delivered one Saturday night to the Hope and Anchor. If not exactly hot off the presses, it was certainly warm and smelling of sweet newsprint. Usually the birth of a new edition would be a cause of celebration, but the newspaper's editor had other things on his mind on this winter's night shortly after the birth of the 21st Century.
The media that traditionally manifested itself in print was going digital and Lindsay Tuffin wanted to be part of this brave new world.
Lured myself into this electronic age, I wrote at the time of the opportunity of journalists being freed from the grip of the newspaper proprietors who had traditionally given them their living. They could start up their own "publications" which did not require the huge cost of printing presses and newsprint. The piece headlined "Grub Street reborn" recalled the emergence of small printing presses outside the City of London in the 1700s which turned pamphleteers into journalists, and inspired the rise of the newspaper mecca of Fleet Street.
I had in mind an avenue for the "long read", liberating authors from the constraints of the newspaper column which demanded articles of 1,000 words or less, a new journalism where journalists could be heard on subjects not necessarily confined to the news event of the day.
Lindsay took another course, deciding to publish a daily news agenda giving his own view of the world.
Although much has been written, and will be written, about the fourth estate and Lindsay's part in it as it relates to Tasmania, I want to pay tribute, and give thanks to Lindsay for giving newspaper journalists like myself an escape from the news strait-jacket, even those of us who remained devoted to the "dead tree" media that Lindsay came to deride.
How many times have Lindsay and I, throwing back pints of Boag's bitter at the Hope, argued over the merits of both? Although I wrote of Grub Street I never really embraced it in my heart, and in the early mornings I still get newspaper ink on my fingers along with the jam from my croissant. I took advantage of the "long read" possibilities, however, and over the 18 years of the Tassietimes' existence produced something like 70 columns on my part in what I term the  glory days of print journalism, along with writings on my other passion beyond newspapers, wildlife.
And the weekly diary I wrote on my visits to kunanyi/Mt Wellington gave rise to my book The Shy Mountain which was launched by Charles Wooley in 2017.
Tasmanian Times, though, was really a vehicle for celebrating journalism and journalists and in my writings I couldn't help but base a story on Lindsay himself. When American writer Hunter S Thompson died, it occurred to me that Tasmania had its own proponent of Gonzo journalism, Lindsay.
In honour of both Thompson and Lindsay, I penned Fear and Loathing on the Mountain in the vein of Thompson's crazy booze-filled work. With a little journalistic licence,  it's about an excursion Lindsay and I undertook to explore an environment far moved from journalism and celebrating it in ale. Despite our good intentions, things soon went awry
This is the piece …
Fear and Loathing on The Mountain
 "Birds are merely a metaphor for something greater, that immutable bond between mankind and the natural world, fused, glued by a good red, or a vintage ale, or a champers that lingers on the tongue."
WE were somewhere around Halls Saddle on the edge of the mountain when the alcohol began to take hold.
I remember saying something like, "I feel a bit lightheaded … " and suddenly there was a terrible roar around us and the sky was full of what looked like huge birds, all swooping and screeching and diving around.
"Good heavens, what are those birds?" said Lindsay, and I replied matter-of-factly, calmly even, "Black jays", and then I corrected myself and said, "Tasmanian currawongs, actually", and I came to my senses and realised that this was not some wild dream, with swirling birds and clouds, and giant gums pushing from the earth, with flaying limbs that made you duck so they wouldn't hit you.
It was just another excursion with my friend Lindsay, albeit in a different environment to our usual journeys around Salamanca and Battery Point, and sometimes to foreign parts like North Hobart where Lindsay had discovered a boutique ale once and I spent a weekend in bed.
There are many ways to spend a precious day off work. I travel to remote spots for a day's birdwatching to escape the pressures of the human world. Lindsay goes what he calls "carousing" and when he goes carousing the city doesn't sleep. And when he carouses, he goes from pub to pub, seeking out poets and novelists, and journos, and politicians and government spin-doctors to debate and discuss the issues of the day.
The subject of carousing came up when we sipped ale one evening after work in an environment where our different worlds neatly dovetail, the Hope and Anchor in Macquarie Street.
A log fire was flaming and crackling and Lindsay was laughing about a piece I'd written on birds, in which I had likened the anti-social behaviour of noisy miners to the patrons of the Hope.
I felt an urge to explain this mad compulsion I have to lump together humans and birds in a bizarre modern world that itself attempts to fuse man's existence to that of nature, or mould nature to man's priorities.
We have conversations like this into the small hours after the night shift, waiting for the Mercury to be printed, and with the landlord looking at his watch.
"Come with me tomorrow, Lindsay," I had said, the words tumbling out before I had a chance to stop them, realising belatedly this was an invitation to mayhem, the alcohol at the Hope had put my mind and my sense of self-preservation into a different, slower gear to my mouth.
"Yes," said Lindsay excitedly, for he had grown weary of the carousing for this month and needed to look to a different horizon.
This trip would be different, said Lindsay growing ever more keen. His excitement had replaced his rage as we discussed what was happening to his beloved Tasmania — a rage that flew from coastal development, to logging, to industrialisation. This trip would be different, Lindsay kept saying, sampling a new boutique beer called Forester Pale Ale which had just gone on tap at the Hope. Forget big business and political complicity and corruption; this trip would be an affirmation of what was decent and honest and true in the Tasmanian character. We would celebrate what could be in the state.
"Are we up for it, dear Donald?" Lindsay looked at me sternly and then said: "The possibilities are endless, but do we have the stamina, do we have the balls? It has to be."
The horizon now would be the mountain and the birds that made a home there, but with a few drinks at the Ferntree Tavern at the end of the day, in acknowledgement that even birdwatchers can be carousers.
I was growing a little nervous. What I had proposed as a simple birdwatching outing to keep us out of pubs had now blossomed into something far greater, an affirmation of everything right and true, and I said as much to Lindsay.
"But dear Donald, don't you mention alcohol in your bird writings? Alcohol is always there. You are an exponent of Donzo nature writing." (Lindsay knew I was a devotee of the American New Journalism and the American writer Hunter S. Thompson who took the medium to drug and alcohol-fuelled extremes).
"Birds are merely a metaphor for something greater, that immutable bond between mankind and the natural world, fused, glued by a good red, or a vintage ale, or a champers that lingers on the tongue."
The barman said he didn't quite understand, and nor did I, but when Lindsay was in full flight it was better not to ask questions and just to listen.
Every birdwatching excursion, as I explained to Lindsay, warming my arse in front the Hope's log fire and trying to put our mission into another context, needed a little planning and focus and I set the parameters. There are 12 endemic Tasmanian bird species and we would seek out the 11 of them found on the slopes of Mount Wellington, excluding the 12th, the endangered forty-spotted pardalote, which was only to be found in white gums nearer the coast.
Lindsay began to glean my perspective at last, in which a simple walk would have little to do with righting the wrongs of Tasmania, Australia or even the world. We would walk from the Domain, through Battery Point to the mouth of the Sandy Bay Rivulet at Marievale Esplanade and follow the course of the brook to the Waterworks Reserve, and then the pipeline track from Gentle Annie Falls over Halls Saddle to Fern Tree. With a little patience, and a little luck, we should see all of our target species and others, and at the end of the day we would look down at the city far below and wonder if the landlords, and the sommeliers and the maitre'ds and the noisy miners in the Hope were missing us.
We met at the Domain midmorning next day. Where better to spot what I consider the most dramatic and interesting of Tasmania's native or endemic species, the yellow wattlebird?
Now there's a bird, I told Lindsay, and he said he thought he knew of it: wasn't that the bird that sounded like someone throwing up, like someone with the worst hangover the world has ever known, like you want to die; and I said indeed it was.
Why even the Field Guide to Tasmania Birds describes the call of the yellow wattlebird as "Like someone vomiting" and Lindsay said he would call it the throwing-up bird, and that would be our symbol. We'd get T-shirts made when we got home.
"So where is this technicolour-yawn, making-love-to-the-lavatory bird?" Lindsay asked excitedly up on the Domain. He had a clear head, because he had cut short his drinking the night before, eager for the birdwatching challenge and new horizons.
It didn't take long for a wattlebird to call and I handed Lindsay my binoculars so he could observe its pendulous yellow wattles that hang down the side of its face. It looks like some old dowager from Victorian times and Lindsay said he liked his birds more stylish, but the wattlebird was a start.
"Now I don't want any bird jokes," I said to Lindsay, who has a habit of kissing barmaids' hands and reading them poetry when he is out and about. "One bird joke — nudge-nudge, wink-wink — and it's no chardonnay at the end of the day, you understand?'' Lindsay understood.
The Domain only yielded the wattlebird of our Tasmanian birds but the chatter of eastern rosellas lifted our step as we strode through town at the start of the urban leg before reaching the Sandy Bay Rivulet, scanning the skies for peregrine falcons which can sometimes be seen leaving their roost on the AMP building for sorties in search of aerial prey.
I had chosen to walk along Davey Street because it would not take us past the Hope and the temptation to call in, but this route presented another obstacle. The 9/11 bottlestore. We would need refreshment for our great trek, said Lindsay.
Turkey Flat chardonnay with a picture of a bush turkey on the label, Capel Vale merlot with a shelduck, a wedge-tailed eagle staring at us from a bottle of Wolf Blass cabernet sauvignon, Cockatoo Ridge shiraz; Lindsay insisted we needed supplies for the journey and he knew I would not protest, or complain, or ask why, if he chose labels with birds on them.
God dammit, though, I put my foot down when he took down half bottles of Wild Turkey bourbon and Famous Grouse whisky from the shelves. With four bottles of wine in his rucksack (the chardonnay for the lower slopes making towards Fern Tree and the reds for when the going got tough), and one in mine (a Penguin cab-sav), and we were on our way.
The city of Hobart is paved with memories of Lindsay and I paused for a moment on the street squeezed between two landmarks, the Victorian gasworks building holding the 9/11 bottlestore and the modern, copper-cladded Federation Concert Hall shaped in part to resemble a giant gasometer.
From times past I remembered an engine revving up to a terrible high-pitched whine, as Hunter S. Thomspon would describe it, waiting for the lights to change on Davey Street. And I remembered a crazed, mad motorcyclist in leathers, menacing under his helmet, taking off and mounting the pavement and roaring towards me so I turned to run, and the motorcycle screeching to a halt and mad laughter, and a voice shouting out, "Donald, dear boy, it's only me."
The memory dated from a period known to Lindsay as "BC", "before court" for drink-driving, a division of time as profound as any in the ecclesiastical calendar, profound for Lindsay because Christianity, along with family and bike riding, were bedrocks of his human existence.
A fishing crested tern in Constitution Dock, silver gulls on the quay and a magnificent peregrine falcon streaking out across the bay from its city eyrie; they were all birds for our checklist of the day, even if they were not purely Tasmanian ones, and I paused to jot them down in my notebook.
"Save the writing for the pub," said Lindsay. He was in a hurry.
"What pub?"
"Thought we'd just pop in to Knoppies," he replied, forging ahead, and not looking back. "Barmaid wants to hear one of my poems. Only take a minute."
It was the end of the autumn, not quite into winter. The leaves were golden but hanging limp on the plane trees along Salamanca. Some had fallen to the ground and provided a warm carpet, and the Knopwood's pub had a log fire and Lindsay wanted to sit there for a minute, to remember the lines of his poem.
It just so happened there were no barmaids working that day. (Lindsay still calls female bar staff such, and when a little discombobulated believes political correctness stops at cleavage). Lindsay was disappointed, because some loved his Auden and his own poems and he loved that thing in them that made his spirit soar, but not a sexual thing he would tell me, but there was some of that all the same.
We made our way to a table not too far from the crackling fire and Lindsay spotted someone he knew.
The greeting for Ingrid from Sweden, environmental historian, or planner, or some such thing. She received the usual, effusive kiss of the hand.
I was introduced not as the bird columnist of the Mercury but as a famous international journalist, I think as a doctor of journalism, and I was concerned I would eventually be found out as a small-town hack hiding behind an English accent, and a superficial knowledge of foreign parts, if the conversation was steered away from my interest in birds and to the global role of newspapers.
I was being cool, but not just because of Ingrid's icy, penetrating stare, and her intellect that seemed determined to find me out. We birders tend to be suspicious and territorial and wary of greenies from outside the tight birding flock.
Ingrid from Sweden listened politely to the Lindsay poem that had been intended for a barmaid and a smile creased her face, and she smiled at me at long last, and I was allowed to come in from the cold.
Lindsay loves women, as he will tell you frequently, but he is also devoted to his wife and he carries a manner about him that allows him to praise the virtues of womankind, and praise individuals for their beauty and intellect.
"Women, don't you just love them", he will say, and I was happy to see him taking pictures of his family from his wallet to show Ingrid when I returned from the bar with another round of drinks, this time an expensive German beer with stylised picture of what looked at first sight like an eagle on it, a drink Lindsay had insisted we drank to keep within the spirit of the day. The eagle in fact was a man on a horse, a knight, but I was not about to quibble.
And when I looked at the pictures being shown to Ingrid from Sweden they were not of Lindsay's family, as I had thought, but of his beloved motorcycle, something which had been in the garage for all of a year waiting for Lindsay to get his licence back from the people who take them away when you mix alcohol with high-octane fuel.
"Ducati," said Lindsay, his eyes lighting up in the glow of the warm fire. "I prefer Triumphs," said the Swede, without emotion, coldly, and I had an instant image of her flashing through the lanes on the outskirts of Gothenburg, or Stockholm or wherever, the wind in her golden hair, the goggles taut across her face, accentuating her high cheekbones. And the leather pants wrapped around the pulsing, hot throbbing machine … I didn't know the strength of the German beer with a knight on the label, but something was beginning to stir in me.
It was getting to my friend Lindsay, too. He had fallen silent, looking into his bubbling frothy beer and looking at the smart grey business suit the golden-haired Swede wore that day, and he too was imagining leather and wind ruffling the hair, and talk of bikes at the end of the day around a log fire, comparing BMW and Ducati and Triumphs, and someone shouting "Skol" and downing another exotic Scandinavian spirit, and a beer chaser, and Lindsay was lost somewhere amid the leather and the spruce.
"I had a BSA Bantam once," I said, and Lindsay thought of the suburban town in Britain where I grew up, Woking, and he thought of a spotty teenager on a Bantam, and warm pints of beer and girls who wanted to get married and have babies and the spell was broken.
He looked at me alarmed, like a person suddenly woken from a glorious dream, before finally saying, without prompting because time was getting on: "Time to hit the road."
Up Kelly's Steps, down Camden Road, and through the old shipbuilding quarter of Battery Point, the birdsong ringing out. The sun had been strong all morning, cutting the chill from the late autumn air, and I suppose the birds thought it was spring.
From a leafy garden, swelling with native shrubs, I could hear the "cossick, cossick" call of a green rosella, and this gave us our second endemic species to go with our yellow wattlebird.
The Shipwrights Arms intervened, somewhere to pause to jot the green rosella sighting down in my notebook, said Lindsay, and he was delighted to discover that they were selling a "bird wine" as he described it, Wolf Blass cab-sav, by the glass.
The level plain of the Sandy Bay suburbs that front the Derwent were once home to the forty-spotted pardalote, when the species' favoured white gums were common in the area. Until relatively recently the forty-spot could still be seen on the fringes of Hobart but the bird had retreated now to Bruny Island as more and more native trees were felled or, in the white gums' case, had suffered die-back because of drought. The forty-spot was now listed as one of the rarest birds in the world.
I told all this to Lindsay, to provide some meat to the bones of our trek, but he was now not in the mood for natural history, at least that told by me. He wanted to get at the mountain, realising that if we did not get a move-on, the day would be gone. So I was instructed to down my cab-sav quickly and hit the road. "Come on, Donald, dear boy," he said enthusiastically again. "What adventures await us."
We reached the Sandy Bay Rivulet where it hits the Derwent, and provides a spawning ground for migrating whitebait in spring, a microcosm of the great fish migrations that include the run of salmon on Canadian mountain streams.
Lindsay was impressed by my knowledge of fish, culled from membership of the Friends of the Sandy Bay Rivulet, and Lindsay said he would join, especially when he learned that the organisation held its monthly meetings at the Shipwrights Arms.
Following the course of the rivulet along the Sandy Bay-Battery Point border, it was apparent that we still had far to travel. The mountain, now brooding under a low cloud, was before us, rising wickedly to possibly 900 metres at the point where we would eventually end the walk.
But we were steady on our feet, the alcohol hadn't really taken hold, and we hadn't had that much, compared with a usual intake on a standard "carousal" through Hobart.
A quick call at the historic Dr Syntax Hotel on Sandy Bay Road, for a historical perspective, was soon behind us before we started the steady climb through the upper Sandy Bay suburbs towards the mountain proper.
The Cascade Hotel in South Hobart beckoned, we were close, but common sense prevailed. Such a detour could mean us finishing the last part of our trek in darkness and no one wanted that, because the last leg of the walk would be celebrated sitting on a tree stump somewhere, drinking a chewable heavy red, and in the dark, Lindsay observed, sensibly, we would not be able to find his bottle opener.
So it was on to Waterworks Road which follows the rivulet right up to the Waterworks Reserve and there we would pick up the Pipeline Track to Fern Tree. Just two native species so far but this was soon five. The quarry on Waterworks Road, and the trees above it, yielded a mixed flock of black-headed and strong-billed honeyeaters and, on the quarry floor, a dusky robin.
Sitting on a rock, opening the bottle of Turkey Flat chardonnay, a calling yellow-throated honeyeater gave us our sixth bird, and real cause for a celebration having reached the halfway mark of our count. And the chardonnay went down well, dry and citrus fruits on the palate, tart to waken the senses and send us on our way. But not before we had broken open a Capel Vale merlot with a shelduck on the label.
The lower pipeline track below the Waterworks Reserve gave us native-hens in a paddock associated with a beautiful Georgian Farmhouse, and a quicker pace to reach the reserve where Lindsay wanted to savour the Penguin cab-sav, while savouring the view of the dramatic mountain that now loomed above us.
Did I need to tell Lindsay that Charles Darwin, on the voyage of the HMS Beagle, savoured this very walk, and very view, on his worldwide travels in 1836 which formed the basis of his research for his seminal work on evolution, The Origin of the Species. I did tell him, and Lindsay knew already, as I thought he would. "And I wonder what he was drinking, dear boy," said Lindsay, "a nice claret I bet. This is claret country. Rich and strong and rugged."
At our next resting place, barbeque tables near the Gentle Annie Falls, Tasmanian currawongs called from above, a small flock making their way across the Waterworks Valley, and I was surprised to see them this low down the mountain. I thought we would only see them at Fern Tree and they would be our last species for the day.
I was seriously pissed now, and I thought of my hero Hunter S Thompson with his Gonzo journalism and I wondered what he would have made of it all. His words were leaping out at me on the slopes of Mount Wellington.
We still had some way to go. They would be tough miles. Very soon, I knew, we would both be completely twisted.
Fuck did I say that, or was it Hunter Thompson? This was getting serious.
"To the Falls," said Lindsay, jumping to his feet and throwing an empty bottle of Cockatoo Ridge shiraz into a rubbish bin.
But first there had to be a detour. In order to have a good chance of seeing our total 11 species we needed to take a short walk along a pristine, unspoiled upper section of the Rivulet, before it is channeled around the Waterworks reservours, which would give us sightings, with a little luck of Tasmanian scrubwren and scrubtit. The track beside the rivulet is uneven and hard, crossing the stream in two places by wooden bridge, roots thrusting up through the path's surface.
I had wondered if it was wise to take the detour, but God looks after drunks, and we weren't even totally drunk as yet. And God looks after Lindsay, my companion having studied for the Anglican priesthood for a time, and been an Anglican youth worker in Britain, before discovering that His work could be carried out in different, more temporal places. Lindsay had a friend in high places.
Coming out of the deep cutting that holds the rivulet, and climbing up the winding track that leaves the dank, glossy riverine vegetation and introduces itself to dry grassland and gum, I started to think that the last Cockatoo Ridge, the whole bottle of it, perhaps was not a good idea.
Christ, I started to feel pissed, and I had to sit on a log to get my bearings and balance.
Lindsay plonked himself down beside me after we had checked for a tiger snake that might be warming itself in the autumn sunshine on the log.
Lindsay was strangely silent, and then he confessed to feeling as pissed as I was.
"I'm worried, dear boy, I'm worried. It's the combination of fresh air and alcohol, I'm not myself."
Lindsay had cause for concern. Alcohol and fresh air, an air loaded with the scent of wattle and gum, had never before posed a worrying risk. Wasn't it Lindsay who jogged 15 kilometres after a night on the booze? Wasn't it Lindsay who twice a week had a 40 kilometre bicycle ride, the latter often taking in a tour of the vineyards of the Coal River Valley, and not once had he fallen off his bike (Unlike me when I tried it once and had to hitch a ride home for me and the bike on the back of a firewood truck).
"Dear Donald, it has happened," Lindsay suddenly shouted out, loudly so a grey currawong flew out of a gum "clinking" in alarm as it zig-zagged down the valley.
"Dear Donald. Pink elephants."
"What you mean, pink elephants?"
"Pink elephants, Dear Donald," a hint of panic in Lindsay's voice.
"Get a grip."
"Pink elephants, Dear Donald. But not elephants, but robins, pink robins."
"But there is a pink robin, " I replied.
"Fuck is there? So I haven't got the DTs."
Lindsay had seen a male pink robin down in the dip on our way along the rivulet footpath. There's a nest there that I take people to in summer. A tiny nest decorated with lichen wedged in the fork of a tree just above the footpath.
"Why didn't you fucking tell me there's a pink robin," said Lindsay, "I thought it was the alcohol for a minute."
I realised why Lindsay had been uncharacteristically quiet for the past 10 minutes or so, and I measured his state of anxiety by his language, the F-word was something that rarely fell from his lips.
"I think we need a drink," he said finally, reaching into his backpack for the Wolf Blass. "I thought I would have to swear off it for a time. What a relief."
Lindsay was getting maudlin now. He hadn't spoken about Tasmania, its problems, for the whole walk, and I was pleased. This was supposed to be about birdwatching.
"Fucking place is stuffed," said Lindsay after a while. "It's fucking corrupt to the core. Big business on one side, government the other, but working in tandem like a pack of wolves and the little man gets squeezed. And those that vote the government in, and believe the big corporations are providing jobs, are getting conned."
"When the elephants fight, the grass gets flattened," I said, it was an adage I had heard when I was a correspondent in Africa.
"What the fuck does that mean?" said Lindsay, looking for something profound.
"Fuck knows," I said, "I'm just pissed."
"What you mean is old elephants limp off to the hills to die, but Tasmanians go into the forests with a chainsaw. Or they get in Suburu Foresters, pissed, and roar about the highways running down wildlife before putting themselves in a ditch on the Midland Highway. Or they get in a boat and they roar about the bays, pissed, mowing down penguins, before hitting the rocks."
It sounded familar. Bugger, I thought, Lindsay's been reading my Hunter S.Thompson.
Only one beaker full this time. Lindsay pushed the cork hard into the neck of the Wolf Blass cab-sav bottle and we were on the final stretch of the climb to Gentle Annie Falls, but not before pausing at a memorial, a seat decorated with a child's drawings, to a little girl killed by a falling tree a few years back.
We stood there in silence, remembering a life not so much cut short but not even started. But we didn't say a word. Lindsay has three children and I have one and we both felt a pain and dread that only a parent knows, and we didn't say a word, not "God moves in mysterious ways", not "The good always die young". Reprobates like us, living life on the edge, irresponsibly, are somehow disaster proof, or so it seems with tastings from three or four bottles of good red, and chardonnay and beers, under the belt.
We pushed on, still silent, until we climbed the steps up the dry waterfall that was once a gushing Gentle Annie Falls, and we pushed on to Halls Saddle well on the way to Fern Tree, and looked down at the wooden kit homes on the Turnip Fields settlement on the other side of the valley, wisps of wood smoke rising from the chimneys and not travelling anywhere, because there was a stillness in the air.
A Tasmanian thornbill hunted insects in the dry, crinkled leaves of a hawthorn on what had once been a farm paddock and through the long grass you could see the remains of the farmhouse.
We had nine species now, the rivulet detour had not revealed the scrubwren and the scrubtit, but this was a healthy total for a half-day's jaunt, the bird labels on the bottles not quite tallying up to the number of birds we had seen.
That was without the Wild Turkey and Famous Grouse, which were added to our checklist after sunset at the Fern Tree Tavern.
In tribute to and borrowed from the work of the great, late Hunter S Thompson.
Bobby Z-Lambert
Lindsay has sacrificed so much for so many years. Lindsay is an imperfect man dedicated to the service of public GOOD. That is too rare a thing.
Let Lindsay's example inspire others who feel a similar calling. Lindsay has shown us the deep richness of a living a life with purpose in service of this planet. What better legacy could anyone hope for. Well done Lindsay … Your ever grateful friend, Bobby Z …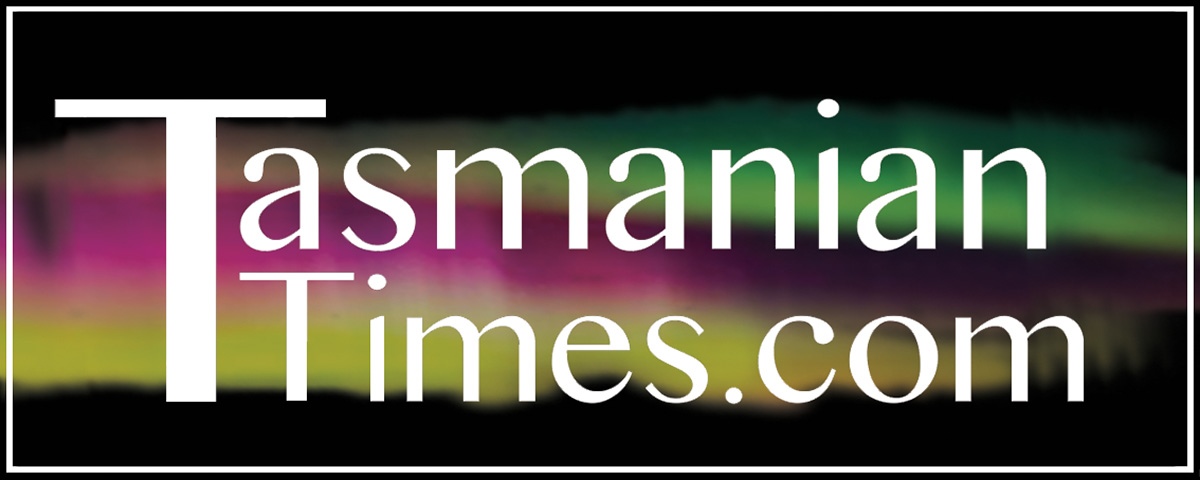 Author Credits: [show_post_categories parent="no" parentcategory="writers" show = "category" hyperlink="yes"]