The Andrews government in Victoria benefited by what Americans call a wave, or as we say in Australia a landslide. Unexpected by everyone. A hung parliament seemed the likely result. We were wrong.
Tasmanian interest in the Victorian election was certainly there. Rodney Croome said anti-LGBTI prejudice was ineffective in influencing the result of the election, and other states should take heed from this. In some seats in Victoria's single member 88 seat lower house Croome's view was certainly accurate, for example in a seat like gay-friendly Prahran, retained by the Greens.
Kelly O'Dwyer, who recently decided she would not re-contest her electorate of Higgins at the forthcoming federal election, said Liberals are widely regarded as homophobic, anti-women and climate change deniers. An exaggeration? On the ultra-conservative Sky News, now screened on Free-to-Air television in Tasmania, a male commentator referred to the influence of a "perfume mafia," which if an explanation of the Victorian result could only mean that the election was a victory for men rejecting progressive women. We doubt this.
Federal factors may well have been at play. While a remark by Arthur Calwell in the 1960s may have influenced a Victorian state election when he said federal factors would be a major influence, over policy decisions by the Menzies government, the Bolte government was returned with an increased majority. It is difficult to compare elections over different time periods. Politics is a blame game. Supporters of Dutton and Morrison will deny a federal factor. Both stayed away from Victoria. Certainly, the instability of the federal Liberals played a part in Victoria, just how much we can only speculate, but when the Liberals lose a seat held by Shadow Attorney General John Pesutto in up-market Hawthorn (who learned of his defeat while a television commentator on election night) we must be kept wondering. Pesutto was a successor to former Premier Ted Baillieu, and was widely regarded as a good local member. The Liberals at state level in Victoria under Matthew Guy ran a united campaign and their policies seemed likely to appeal to middle-class voters. The ALP certainly had a good record with infrastructure, and this could certainly have been a factor, with seats along the railway line to Frankston, the key to an election win for the ALP, did not change hands.
The Greens, or if you like the Green Party, were a big loser from the election. Victoria's only indigenous woman lost the seat of Northcote, won previously at a by-election following the death of Family Violence Prevention Minister Fiona Richardson. Northcote returned to the ALP fold after being held by the Greens for just over twelve months. While the Greens won Brunswick and continued to hold two seats they were almost wiped out in the Legislative Council, with former leader Samantha Ratnam their only member to retain her seat. The Greens were divided, and bad publicity arising from some of their male parliamentarians who appeared anti-feminist may have been a factor in a falling Greens vote, yet all Greens parliamentarians who lost their seats in the upper house were women.
The upper house in Victoria has 40 members elected by proportional representation from 8 five-member Regions. Tasmania's lower house is elected from 5 five-member Electorates under the Hare-Clark system of proportional representation. The difference is that Victoria has above-the-line voting, and this certainly changed the result so that the preference-whispering of Derryn Hinch's employee Glenn Druery enabled a number, but not all, micro-party members to be elected. Tasmania's lower house has no micro-party members, but does have 2 Greens members, and they are normally referred to as a minor party.
In Victoria's upper house the big loser from the election was the Liberals, down to 10, the National Party, down to 1, and the Greens, 1 down from 5. The micro-party members, with micro-party meaning a very small percentage of the popular vote, something from 3 or 4 per cent or less, were 3 from the Derryn Hinch Justice Party (although one member of that party, Catherine Cumming from Western Metropolitan Region, left that party to serve as an Independent), 2 Liberal Democrats, 1 Sustainable Australia, 1 Shooters, 1 Reason Party (formerly the Sex Party), 1 Animal Justice and 1 Transport Matters (a single-issue taxi-driver lobby group). The ALP has 18 members, and will need support from 3 other members to secure passage of legislation.
We suggest a factor in the failure of the Coalition to hold its number of seats in the upper house may well have been the failure of conservative parties to contest the election. Rachel Carling-Jenkins, who left the DLP to join the Australian Conservatives in the upper house, then left that party to remain an Independent, then unsuccessfully contested the lower house seat of Werribee, is an example. She may have retained her upper-house seat had she remained a member of the DLP.
Neither the Australian Conservatives, Australian Christians, nor Rise Up Australia contested this election. All exchanging preferences and recommending a preference for the Coalition and putting Labor and the Greens last, they could have done much damage to the Labor vote. The DLP re-branded itself as Labour DLP (for Democratic Labour Party), a change in spelling to the UK Labour from the Australian and American Labor in 2013. With a limited budget it did not poll much more than four per cent in its best electorate or any Region for the upper house. Labour DLP claimed to be an authentic Labour Party in Victoria, an argument based on a court decision after the 1955 ALP split.
Tasmanians need to be aware of mainland political party operations.  Tasmanians have their own politics, and the ultra-Right are not as influential. Can we compare what may have not worked in Victoria? The Liberals in Victoria ran with slogans like cutting your bills, end traffic chaos, cutting taxes and jail means jail. Television advertising ran on law and order. The ALP promised free TAFE, half price solar panels, and we're giving power back to Victorians. Their slogan was "Dan Andrews and Labor Delivering for All Victorians." Both parties had good slogans. Did that really win?
Tasmanian Labor at the previous state election adopted a Greens and Andrew Wilkie initiative to abolish poker machines. This was a policy based on principle. It was not successful, for large sums were spent by the poker machine lobby, arguing that the Labor policy would mean big job losses in the state.  In Victoria poker machines are not an issue. They bring too much money into the pockets of the state government.
Space will not permit a discussion of the micro parties, but some may disappear over time. In summary we believe the federal disintegration of the Coalition was certainly a factor in the ALPs increased vote, as was the failure of well-known conservative parties (other than Labour DLP) to contest the election, and in the upper house providing voters with the option for above the line voting, certainly in allowing the high number of seats to be elected by micro parties.
The continued use of Robson Rotation in Tasmanian elections makes for less volatility, in that voters have a choice between candidates from the major parties and are less likely to vote for minor parties. Nor can the order of names on ballot papers influence voters, for each pack of ballot papers rotates candidate names. How to vote cards are prohibited outside polling booths, and Tasmanians directly vote for candidates. Preference whispering is less likely to be a factor also while Tasmanians can number as little as five preferences for a valid vote in lower house elections. Some in the Liberal Party, like former Premier and after his retirement from state politics a director of Gunns Limited Robin Gray would like to end Hare-Clark and return to single-member electorates after over a century of proportional representation in Tasmania. In a good year this might mean the Liberals winning almost every seat, as happens sometimes in the five Tasmanian federal House of Representatives seats. It could also mean the election of an almost all ALP House of Assembly and few if any Greens.
We favour the continuance of Hare-Clark in Tasmanian elections. While no voting system is ever perfect, we believe Tasmania has probably Australia's best. We think Tasmanians should always look at elections in other states, but Tasmanians rarely vote on federal issues in state elections. The upper house elections in Victoria, strangely, may be more relevant to Tasmanian House of Assembly elections, but the absence of above the line voting in Tasmania makes this only marginally so. We think the Christian Right could be an important factor in future Tasmanian elections, whether successfully or not we are not able to predict.
Carolyn Allan Smart is a UTAS graduate in Fine Arts, and lives in the Huon Valley. Victorian Infrastructure Minister Jacinta Allan is her niece.
Lyle Allan was before a recent stroke a Council member of the Proportional Representation Society of Australia Victoria-Tasmania Branch.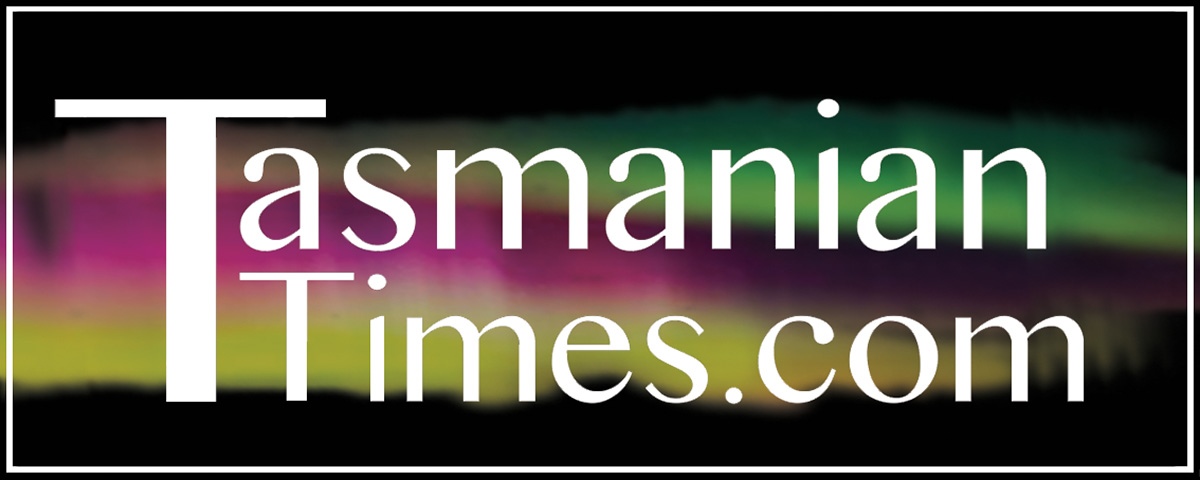 Author Credits: [show_post_categories parent="no" parentcategory="writers" show = "category" hyperlink="yes"]