The university doesn't pay rates, sorry ratepayers – eat cake!
Why would any sane person think it was a good idea to move campuses from the up-market suburb of Sandy Bay to the city and why didn't the council, who knew they wouldn't receive any rates revenue object? I guess they were too busy packing their bags for the ratepayer-funded trips to Europe with their guru Professor Peter Rathjen. Who I might add jumped ship before it all hit the fan.
We are the poorest state, with a critical shortage of housing, people sleeping at the Showground etc. A booming tourist industry that is always complaining about the shortage of accommodation in Hobart. Very little said about the university (UTas) buying two hotels, staff losing their jobs so close to Christmas.
I read that the price accommodation at the MidCity will be up to $442 a week for a room. Parking spaces $2,500 per year. As I suspected all this CBD student accommodation is for international students, how could battling Aussie students afford to pay these rents. I asked current Vice-Chancellor Professor Rufus Black many times why the students accommodation wasn't put in the cheaper outer suburbs. As usual, no reply. Professor Black doesn't like to explain what UTas is doing with taxpayers' money.
Listed below are the properties owned by UTas and the HCC ratepayers receive no rates. And I did ask them to tell me how much rates revenue they lost because of the buying spree by UTas. I'm still waiting for an answer.
UTas has recently purchased the MidCity Hotel and the Fountainside Hotel, for student accommodation. UTas (taxpayers) paid $25,850,000 the Capital Value $8,900,000 for the MidCity a former gaming hotel, cost of refurbishment unknown. Loss of rates income for HCC unknown.
How much UTas (taxpayers) paid for the Fountainside unknown, cost of refurbishment and loss of rates income unknown. When asked by the media how much was paid, Professor Black refused to say. In my opinion it is about time Professor Black got off his high horse. It is taxpayers' money the university is throwing around like confetti.
Domain House, nursing and midwifery, cost of refurbishment $3.5 million … No rates for HCC.
UTas (taxpayers) paid $9.8 million the capital value was less than $5 million for No 62-66 and 70-82 Argyle St, in August 2015. These two CBD properties were purchased for STEM, no rates income for nearly four years. Surely, STEM shouldn't go ahead in the CBD.
No 44 and 40-42 Melville St.
No 141-143 Elizabeth St.
No 139 Elizabeth St. All four properties to be developed for student accommodation … No rates for HCC
Theatre Royal Hotel, 31 Campbell St, paying rates prior to the purchase by UTas in March 2016; lying idle since then. It was purchased for a 'student hub' they are now going to make it student accommodation. Another lost revenue for the ratepayers of Hobart.
Next door the new University Conservatorium of Music, 'The Hedberg' development, another large and valuable piece of CBD property a potential rates money spinner … But UTas don't pay rates.
Menzies Medical Science Precinct, a large CBD block previous ratepayers include, accommodation, offices, a pub, units etc. The potential for development of hotels etc on this block and a big rates earner for the HCC was huge.
In January 2013 the council (ratepayers) sold 49 Melville St Car Park, a big block to UTas for student accommodation, for $3.8 million. It wasn't put on the open market and no future income to the council from rates.
The IMAS, 20 Castray Esplanade. A prime piece of real estate right on the waterfront … No rates for the HCC.
Another large CBD property the Ex Forestry building 79-83 Melville St recently sold and I'm reliably informed but no proof, the purchaser was UTas; no rates for the HCC. Interesting to see how much UTas (taxpayers) paid for this one. It was bought in May 2001 for $12 million.
Not only here but also in Launceston the LCC gifted the ratepayer's land to UTas; the value nearly $5 million. Numerous emails were sent to the mayor and every alderman giving clear and accurate details of what UTas was up to here in Hobart. And how much taxpayers' money they had to splash around.
Did the LCC show any interest in this information? Of course not they were too busy falling over themselves, moving a university from one suburb to the next.
Most people would kick up a stink if their revenue is taken away, why the deafening silence from the HCC. Of course it's not their money and if things get a little tight, easy just up the rates for the defenceless battlers, small business owners etc.
Not only does UTas have a seemly bottomless pit of taxpayer's money, no accountability and they don't pay rates. I think the ratepayers of this city should be justifiably angry that prime, inner city real estate is used for student accommodation and mainly international students; it's outrageous.
If UTas is exempted from paying rates by legislation, considering the huge loss of rates revenue in Hobart, the council should take action immediately to have the legislation changed. For anyone representing ratepayers to turn a blind eye to this is unconscionable.
Scott Heares is a hardworking ratepayer of this city and I've had a gutful of how taxpayers and ratepayers are been ripped off by UTas. And complaints to politicians about the situation is continually ignored.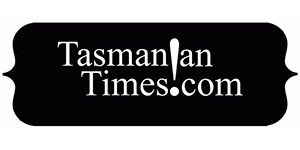 Author Credits: [show_post_categories parent="no" parentcategory="writers" show = "category" hyperlink="yes"]