Many Australians are asking themselves – is the nation's political system broken, are we becoming a banana republic with six prime ministers in 8 years?
Yes, says small businessman from Penguin, Phil: it's the ruination of our national economy, fostering a climate of uncertainty that is bad for investment, even at the state level. It's been going on since 2010, and both Labor and the Liberals have not helped at all.
Look at how the government under Malcolm Turnbull struggled with energy policy, and coming up with the NEG (National Energy Guarantee) that was immediately overturned by his successor, ScoMo, he says.
How can we trust these politicians?
Phil reckons adversarial politics no longer serves the nation well, adversarial politics actually stymies the best outcomes for the country.
No wonder there is so much public cynicism about the antics of politicians in Canberra, he says.
The current crop of federal politicians are so inward-looking and only interested in short-termism, and about feathering their nests, he muses.
He points out that we've not had any major nation-building infrastructure development since the Snowy Mountains Scheme of fifty years ago.
Is it telling that our major parties are beholden either to big business or to the unions, and both to sectional interests and accept their money?
Australian democracy has been debased and corrupted by powerful interests that trade support for influence among the major parties. And we can't have foreign interests interfere. According to Phil, political parties should not accept political donations.
No wonder the Coalition and Labor parties are not keen to have a national anti-corruption body to oversee the politicians, public servants and the business interests something like the NSW ICAC.
The trend in federal voting patterns since 2013 demonstrate that more and more Australians are turning to independents and the smaller parties as a way of showing their dissatisfaction of the conduct of the major parties, and Phil has been voting thus since the 2001 Tampa affair.
A swinging voter, Phil first supported the Liberals, then Labor, then the Greens, and has voted for independents since then. I've never been a card-carrying member of any party, he says.
Until last month – more on that later.
Why? Because according to Phil, a clutch of independents can't make a major difference.
Phil watched the rise and fall of the Palmer United Party, and wrote to Clive Palmer before the 2013 federal election suggesting not to go down the path of identity politics, but was told that Clive's first preference was the United Australia Party which had turned down by the Australian Electoral Commission.
I wasn't impressed by the calibre of PUP candidates then, Phil says candidly, they had their heart in the right place but weren't qualified to take on the political machinery of the major parties.
I was even asked to "soften the edges of Jackie Lambie" by the state PUP convenor after the stunning electoral success of PUP in 2013 to which I replied "No, mission impossible".
Phil still reckons that then Senator Lambie made more headway and lifted the Tasmanian flag in Canberra more effectively then the combined Liberal and Labor senators put together, despite her distinctive and peculiar ways and interests.
He also wrote to Jackie recommending to avoid identity politics when she walked away from the PUP.
Sadly, Jackie is a bit like Pauline Hanson, a big personality pushing divisive politics but with not much support to help make a difference in Canberra.
So finally Phil bit the bullet and joined the United Australia Party last month, desperate at the lack of suitable alternatives.
What attracted Phil to finally join up a political party?
Unlike the now defunct Australian Democrats, Phil reckons the UAP is about "kicking the bastards out". I think we need that says Phil.
We really do need a political alternative to the current mess in our nation's capital, Phil says.
He is attracted to the fact that, unlike Liberal or Labor, the UAP is not seeking professional politicians for life, but rather seeking ordinary Australians to do their civic duty and contribute for the welfare of the nation, and then to move on, unlike the rusted-on politicians from the major parties.
Phil throws up a historical oddity: did you know that the original UAP was founded in 1931 by Tasmania's only Australian Prime Minister, Joseph Lyons, and that he brought together the polar opposites, the former Labor PM Billy Hughes and Liberal-PM-to-be Robert Menzies into the fold?
The UAP doesn't have all the answers, Phil reckons, for that it relies on Australians to contribute and it will provide them the platform that the current LNP and Labor don't.
But we got to start somewhere, Phil opines.
The way forward is to unite all Australians, not to continue to divide them.
Post script: Phil has no intention for running for politics at this time.
*Phil na Champassak owns The Madsen Boutique Hotel in Penguin and is a founding board member of the Cradle Coast Innovation Inc whose purpose is switching on innovation in a regional context and enterprise, and formerly a board director of the Cradle Coast Tourism Executive, the regional tourism organisation for NW Tasmania. Formerly a diplomat and DFAT policy analyst, Phil has worked on trade, aid, public diplomacy, consular, international security, and bilateral relations with PNG, the US, and NZ, and was most recently DFAT State Director for Tasmania. Prior to that Phil worked for the UN Development Programme in New York, West Africa and PNG. Phil also served as election monitor to the first elections in Cambodia (1992) and South Africa (1994) and was a peace monitor in Bougainville (2002). He has contributed to publications on human rights, election monitoring, and UN issues. Awarded in 2003 a Australian Service Medal. Phil was a guest of ABC Radio Richard Fidler's 'Conversations' in November 2013.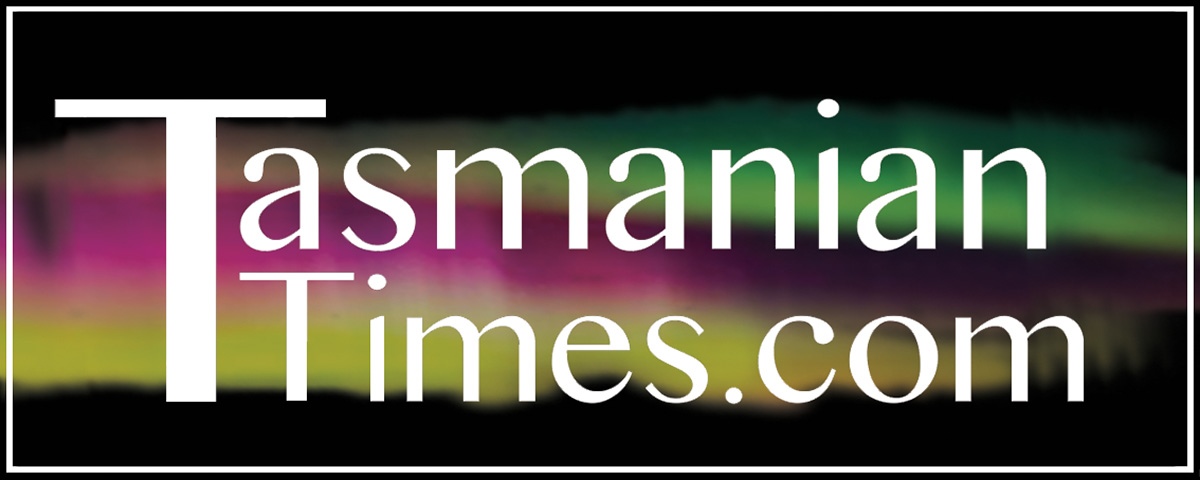 Author Credits: [show_post_categories parent="no" parentcategory="writers" show = "category" hyperlink="yes"]