Sixty percent of eligible voters returned their ballot papers this last Tasmanian Local Government election seeing the highest return in over 20 years.
In addition, following successful WomenCan campaigns by the Tasmanian Branch of the Australian Local Government Women's Association (ALGWA) which supported women's participation in Local Government with the catch cry "It's good for Councils. It's Good for Tasmania. It's good for you" female Mayoral candidates increased significantly from 10 in 2009 to 27 in 2018 resulting in the number of female elected Mayors rising from 26.9% in 2009 to 37.93%. Similarly, female deputy Mayoral candidates increased from 21 in 2009 to 53 in 2018 resulting in the number of female Deputy Mayors elected rising from 22.2% in 2009 to 44.8% in 2018.  The total number of female Councillors/Aldermen rose from 76 to 171 over the same period with elected Councillors rising from 24.2% in 2009 to 39.9% in 2018.
These figures are significant and very encouraging as they mean that more women for the next term 2018 to 2022 are contributing to the economic, cultural and environmental well-being of their communities via their Local Councils.
As ALGWA President our Organisation's relevance was validated. Ensuring women are never alone in their campaigns and roles as Councillors by providing aid and mentoring that is just a call away both before and after elections is a crucial component of our Organisational purpose.
ALGWA Tas aligned with the Local Government Association of Tasmania (LGAT) and launched their WomenCan Program at the LGAT inaugural International Women's Day Breakfast. This was followed with pre-election information sessions held around the State.  Countless phone conversations and emails dealing with topics such as time commitment, remuneration, balancing public and personal life, legislation knowledge and decision making both formal and informal took place.  A free webinar series conducted over 5 weeks targeted training to achieve the role of elected members for rural and remote women.
Programs such as WomenCan a Tasmanian initiative that support women as candidates in council elections are an important way to promote active citizenship for women. Opportunities to 'hear the voice' of elected women councillors in the media and at events, also assists in providing role models for women considering furthering their leadership ambitions as councillors. What we want is for women's capacity to lead to be recognised and readily accepted by all.
I will emphasise that ALGWA has supported and will continue to support its members and elected representatives who have been or are the subject of bad behaviour, reprisals, backlash, sexism and expected to be silent.  I personally have heard of a woman who in a male dominated local area did not wish to present as a candidate for fear of harassment not only for herself but her family.  In another scenario it was suggested that a newly elected female Councillor remain silent in other words observe rather than contribute to the debate.
The importance of promoting women mayors and councillors as leaders through strategies that seek to address the unconscious bias people have about 'what is a good leader' cannot be understated.
As more women enter local government, women councillors will bear less of gender-based scrutiny. As women are surrounded with more visible examples of female leadership in local government, aspiring to stand for council has we have realised become a tangible outcome.
In February of this year ALGWA lodged a formal complaint to the Press Council and the Journalist Union regarding the treatment of a Melbourne Councillor Tessa Sullivan following a series of published texts and photographs which had been tendered as evidence to the legal investigation into Melbourne's former Mayor Councillor Doyle. Of concern was a photograph of the former Councillor in a bikini a holiday shot with a headline that came from a text sent months later following an unrelated event. Putting the two together was misleading, unfair, unbalanced and being economical with the truth.  ALGWA as a non-party political organisation representing women in Local Government made the complaint because the articles had a direct effect on the former Councillor concerned and women in Local Government generally.  The National ALGWA President Cr Coral Ross was also concerned there were no harassment provisions, sexual or otherwise in the Councillor Code of Conduct rules. The complaint had not been made lightly she said. The strong feeling was that the coverage was victim blaming and would make it harder for women Councillors to make claims if they risked being exposed in this manner – on the front cover of a National newspaper in a swimsuit.
In March of this year the global #MeToo movement of women speaking about their experiences of sexual harassment smashed into Australian Local Government. Ruth McGowan a former Mayor and Councillor now a consultant was contracted by the Victorian Government to develop the Best Practice Guidelines on Gender Equality in Local Government.  
She wrote an article Times Up for Sexism in politics "Council collides with #MeToo".
As background, the former lord mayor of the City of Melbourne, Robert Doyle was one of the most well-known, and important councillors in Australia. Following an investigation into complaints about his conduct, investigators found that Doyle had indeed sexually harassed two councillors; Tessa Sullivan, who resigned after making a complaint and current Councillor Cathy Oke.
McGowan stated her hope was that the courage of Tessa Sullivan and Cathy Oke speaking up resulted in real change for women in local government across Australia.
No records are kept on the levels of harassment experienced by women councillors in Australia however, the experience of the Melbourne councillors is known to be not unique. As women describe the challenges of public office, inevitably stories of bullying and harassment surface. The offensive behaviour comes not only from fellow councillors but also from members of the community. 
In the past when women complained they were often told "if you can't stand the heat, get out of the kitchen, toughen up!", "it's just a joke', or "that's the way he is, just ignore him."  However, as a result of the report into harassment at the City of Melbourne, a tipping point was reached where things had to change.  Time indeed was up for sexism in politics.
At the time the Municipal Association of Victoria said the City of Melbourne report "highlighted the need for better processes to deal with allegations of sexual harassment and maintain a safe workplace for all councillors and staff". This call was echoed by the Victorian Local Governance Association who wanted the state government to "include sexual harassment and discriminatory behaviour as grounds for serious misconduct by councillors".
Our organisation ALGWA representing women councillors called for fundamental changes including a complaint handling process similar to the UK where a Local Government Commissioner receives and investigate complaints and then makes recommendations to an independent body.
All Councils need to assess the ability of their code to deal with similar allegations by asking two questions (The Doyle Test) :
"If Robert Doyle was your Mayor and a female councillor made sexual harassment allegations against him, how would this have been fairly and swiftly handled by your Council's code of conduct"? and
"Where do we need to improve our code to make our workplace safe for all councillors?"
Here in Tasmania legislation introduced by Local Government Minister Peter Gutwein called for an independent code of conduct panel established members of which were to be made up of lawyers and people with experience in local government, but who had not been in office or employed by a Council in the past 2 years.
From now on women councillors no longer should have to put up with the "rough and tumble' of politics which makes excuses for sexist behaviour and harassment.
ALGWA National President Cr Coral Ross has been awarded a Churchill Fellowship. Her project is to improve gender equality in local government by increasing the number of elected women Councillors. 'It is a tremendous honour and a privilege to have been awarded a Churchill Fellowship,' said Cr Ross. She will look at various projects and programs in the USA, Canada, UK, Sweden and Germany.
"I chose these countries for different reasons," said Cr Ross. "The USA because there has been a huge number of women standing for office this year and a vast number of programs. Canada is very similar to us and also has programs for school girls and university students. The UK could have some good learnings, especially for NSW and Sweden has the highest number of women in local government.
The next meeting of the Tasmanian Branch will be in February 2019 all Councillors and interested parties welcome. If there are any issues presenting for newly elected Councillors please get in touch.  I'm just a phone call away.
Debra Thurley, President, Australian Local Government Association (Tas)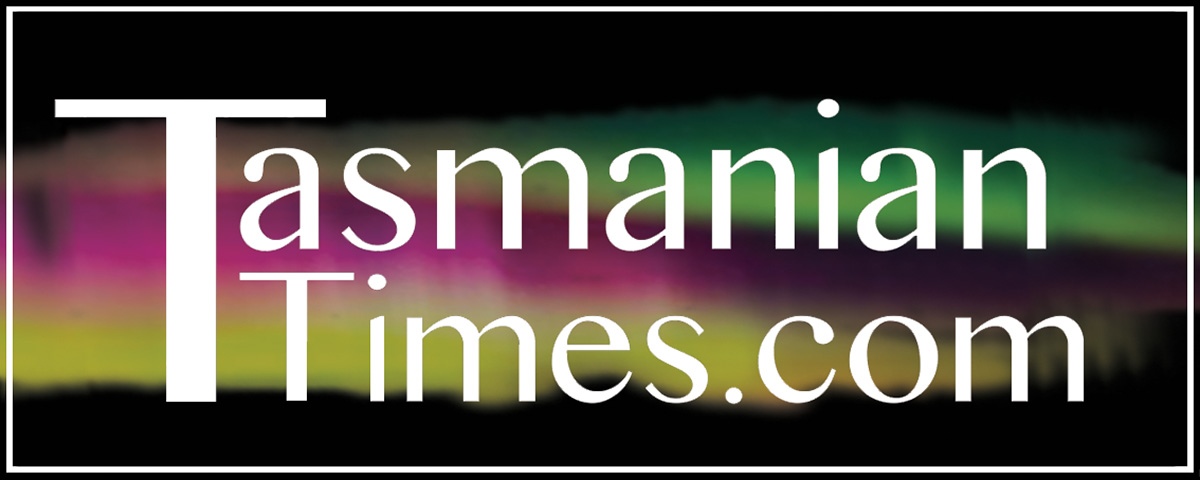 Author Credits: [show_post_categories parent="no" parentcategory="writers" show = "category" hyperlink="yes"]