Readers will recall the letter I sent to the Premier on 2 November
https://tasmaniantimes.com/2018/11/a-letter-to-the-premier-on-pallittorre-land/
I have received no direct response from the Premier but I did receive the following from his Executive Officer on 7 November in acknowledgement to my original input on 5 October, i.e. a delay of 33 days.
On behalf of the Premier, I acknowledge and thank you for your email dated 5 October 2018. The matters you have raised have been noted and your correspondence is currently being considered.
 On 23 November I received the following from the Minister of Aboriginal Affairs …
Thank you for your email of 2 November 2018 to Premier Will Hodgman MP regarding Aboriginal heritage values within Coupe BA388D inside the Permanent Timber Production Zone adjacent to your property at Liffey. I am responding on behalf of the Premier and as Minister for Aboriginal Affairs.
I have been advised that Sustainable Timber Tasmania (STD is responsible for management of the Permanent Timber Production Zones throughout Tasmania and it manages both Aboriginal and historic heritage values in accordance with their obligations under State and Commonwealth legislation.
Furtherrnore (sic), that the Forest Practices Authority (FPA), in consultation with Aboriginal Heritage Tasmania, have developed Procedures for managing Aboriginal cultural heritage when preparing Forest Practices Plans to ensure that Aboriginal heritage values are appropriately managed within wood production forests and wherever forest practices plans are required. The Forest Practices Authority, Department of Primary Industries, Parks, Water and Environment and the Aboriginal Heritage Council have endorsed these procedures. This document is available from the Forest Practices Authority website www.fpatas.gov.au.
I have also been advised that in the interests of Aboriginal heritage management best practice, STE also maintains a collaborative relationship with Aboriginal Heritage Tasmania to deliver optimal Aboriginal heritage protection and management outcomes.
Should you Wish to discuss this matter further, I encourage you to contact the SIT Engagement and Land Management Manager.
Thank you once again for your email and for your interest in cultural heritage management
 And nothing directly from the Premiers Office as of 1 December but HE is the Heritage Minister and is completely ignoring HIS responsibility. He should be meeting with the Pallittorre Elders together with the Aboriginal Minister and doing the appropriate level of community and stakeholder consultation.
It should not be delegated to STT and the FPA.
I have firsthand experience of how that might transpire given my 8 year battle with FT/FPA over the extensive European and Aboriginal heritage values of Coupe BA388D.
No need to go in to detail but it is all covered in many posts on TT …
But the incredible communication is this one from the Heritage Council Chair Dr Dianne Snowden (wife of then FT CEO Bob Gordon) in 2012.
I had requested she intervene and protect the Heritage values of the Coupe and indeed the entire area now under discussion. She replied as follows:-
Thank you for your email of 30 January 2012, concerning proposed forestry activities in the Liffey area (Your Reference: BA 388D). 
I acknowledge your concerns, but need to advise that the Historic Cultural Heritage Act 1995 specifically precludes involvement by the Tasmanian Heritage Council. 
The definition of Works in our legislation includes Part 1 (3) Works (d) 'any removal, destruction or lopping of trees otherwise than in accordance with forest practices as defined in the Forest Practices Act 1985.' 
The Heritage Council is therefore not able to offer any assistance in this instance. 
 So there you have it!
Thanks to Premier Groom in 1995 the only "protector" of Heritage values in forested areas is STT and the FPA.
This is not acceptable. ALL Heritage responsibility must reside with the most important elected official in the State i.e. the Premier – or is he really the Phantom?
John Powell was Born in Rushworth Victoria; educated at Dandenong High School and Monash University; National Service during the Vietnam War; employed in oil/gas, water, and the resources sectors; proud Celt; protector of environment and Aboriginal heritages, stubborn and resolute …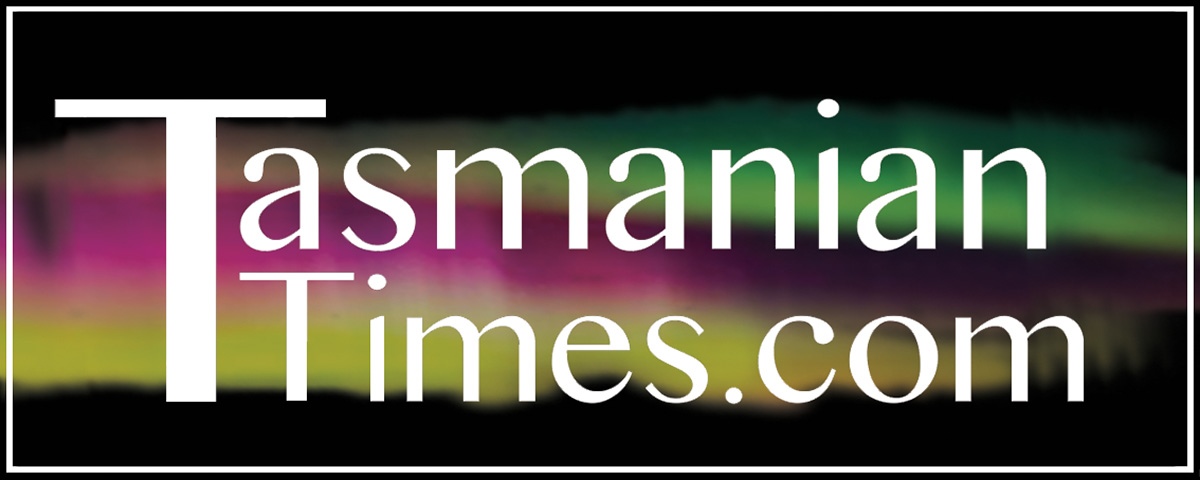 Author Credits: [show_post_categories parent="no" parentcategory="writers" show = "category" hyperlink="yes"]