On Monday 17th December 2018, yachtswoman Lisa Blair will return home from her latest record-breaking sailing challenge of solo circumnavigating the entire coast of Australia non stop and unassisted after facing a number of physical and emotional challenges along the way.
As Lisa returns to Sydney Harbour she will be the proud new holder of two world records.  Lisa invites Sydneysiders to join her on the harbour to welcome her home as she comes through the heads over the record line and sails up the harbour to d'Albora Marinas – Rushcutters Bay. After 54 days at sea Lisa has been craving hot chips and a cold beer, and as it was her birthday on Friday 14th December there will also be a cake.
d'Albora Marinas is Lisa's primary supporter and sponsor of this current venture which was christened 'd'Albora's Action Project: AUS 360'. Suzanne Davies, CEO of d'Albora Marinas commented, "We are delighted to support Lisa in her journey to be the first solo female sailor to circumnavigate Australia and are very proud to be part of spreading positive environmental messages.  d'Albora Marinas and Lisa are very aligned in support of women putting themselves out there to achieve great things and in spreading positive environmental action."
On Saturday, October 20th 2018, Lisa embarked on her adventure, in an attempt to become the first woman to sail solo, non-stop and unassisted around Australia. This Australian is no stranger to such a challenge and holds the record for the first woman to sail solo around Antarctica from 2017.
Lisa's ambitious journey began 54 days ago when she set sail from d'Albora Marinas – Rushcutters Bay on Sydney Harbour. She set off to circumnavigate the entire coastline of Australia, including Tasmania, anti-clockwise as the only person on board. Over her 6,536 nautical mile voyage, Lisa was not allowed to stop or be assisted in any way.
Surprisingly, before setting out, Lisa expected that this journey may present even more challenges than her Antarctica venture, where she almost lost her life in a de-masting disaster. One of the biggest obstacles she faced was sleep deprivation having to check the horizon constantly, limiting sleep to a maximum of 20 minutes at any one time. On her last leg to Sydney she also is set to encounter one of the biggest storms Sydney's seen over the past 12 months.
During her journey, Lisa has also encountered dense sea traffic, as well as reefs, constant changes in wind direction and fierce storms through the Pandora passage. Before setting out, Lisa recognised this, remarking:
"People think this circumnavigation is easier because Australia is right there, about 30-50km away for most of the trip, but there is commercial shipping and private boating all around Australia which means I have to keep a constant lookout. In shallow water, instead of the rolling ocean swell, you also get the peaky, steep, sharp little waves and I have nowhere to run."
To document and outline her adventure, Lisa wrote a daily blog which can be found on her website. There were many highs and lows throughout the journey and she has commented that the following stuck out for her:
Sailing through the Pandora passage in an intense lightning storm with terrifying 5 metre swells reminding her of her plight in Antarctica all those months ago
Once again sailing through the southern waters and spotting a single Albatross, just like she did on her Antarctica adventure
En-route Lisa nicknamed her deck 'The Feathered Inn' as she loved the constant birdlife dropping by on the deck to accompany her for a free ride like it was an at sea hotel
The anxiety of being away from family when her father became seriously ill falling into a coma as she was off the West Coast of Australia and the elation of that first conversation when he came round
Lisa added,
"I'm thrilled to have d'Albora Marinas support my adventure through the highs and lows. D'Albora Marinas have always supported my missions and I'm looking forward to being their ambassador over the next 12 months. "
This journey has been particularly important for Lisa as it has been a chance to raise awareness for her Climate Action Now campaign. Lisa founded the campaign to focus on positive individual actions people can take to support clean oceans.
For this journey, Lisa is on track to break these world records:
The first woman to sail solo, non-stop and unassisted around Australia.
The first 100% sustainably powered vessel to undertake a consecutive non-stop, unassisted, voyage around Australia.
The first mono-hull to complete a solo, non-stop and unassisted voyage around Australia
Sponsors:
d'Albora Marinas
d'Albora Marinas is Australia's leading marina group, with seven first-class marinas in prime locations across Sydney, Sydney Harbour, Melbourne and Nelson Bay.  At d'Albora Marinas we pride ourselves on our ability to go above and beyond in servicing our clients' needs to ensure a premium boating experience.  Customers can enjoy exclusive reciprocal berthing rights, and a variety of fuel offers throughout the year, as well experiencing a superb selection of waterfront restaurants, cafes and bars as well as close proximity to key city locations.
Pivotel  | Communications partner
Pivotel is a leading international provider of mobile satellite services including satellite phones, satellite broadband, maritime communications, personal and asset trackers, docking kits, M2M connections and more. Pivotel's network ensures their licensed carrier network is directly interconnected with all of the major mobile satellite operators to provide the most extensive range of satellite voice, data, personal safety and asset monitoring solutions.
B&G Marine Electronics
Founded in 1955, B&G has been at the cutting edge of sailing innovation for 50 years. Their racing heritage gives an unrivalled platform for developing new technology, which is put through its paces by the world's best, in the most challenging conditions. B&G are responsible for powering Grand Prix victories and inspiring the adventures of cruising sailors.
About Lisa Blair
In 2017 Lisa Blair made history becoming the first woman to sail solo around Antarctica establishing her self as one of Australia' s leading adventurers. Lisa is now turning her attention to her next challenge where she will sail solo, non-stop and unassisted around Australia in a Sydney-to-Sydney voyage departing in October.
72 days into her Antarctica solo voyage, Lisa suffered a dramatic and life threatening de-masting in storm conditions more than 1000nm from land.  Lisa managed to save her yacht, was rendered fuel from a passing container ship, built a jury rig and motor sailed into Cape Town, SA.  2 months later Lisa re-started her voyage, crossed her track at the position of de-masting and continued back to Australia.  On July 25th 2017 Lisa made history and became the first woman to sail solo and unassisted around Antarctica with one stop. She was named Australian Geographic Adventurer of the Year (check title for me) Since that voyage Lisa has skipper an all female Rolex Sydney to Hobart voyage and an all female PONANT Sydney Noumea Yacht Race.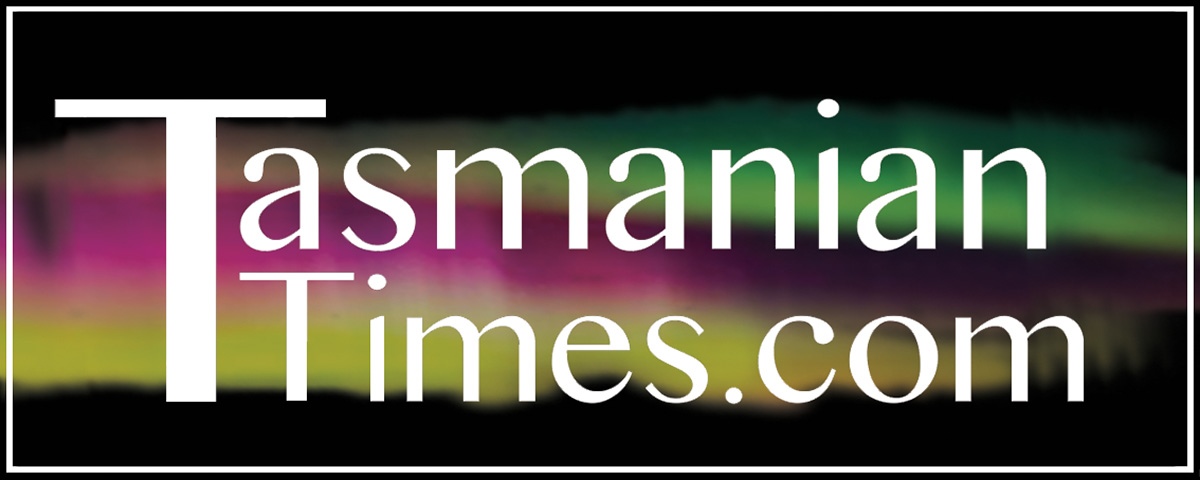 Author Credits: [show_post_categories parent="no" parentcategory="writers" show = "category" hyperlink="yes"]