ROSS HART MP MEMBER FOR BASS
I thank you for the opportunity to speak on this statement of indulgence with respect to the events that occurred in Bourke Street, Melbourne, on Friday, 9 November 2018. I've read—indeed, heard—many heartfelt tributes to Sisto Malaspina, who was killed in the attack.
He was clearly, and justifiably, regarded as a Melbourne institution. From those tributes, he appeared to me to embody an aspect of Melbourne that speaks of its open, friendly engagement with people from all cultures and the magic that comes from the combination of hospitality, wine, coffee, and food.
But I want to speak today about a constituent. That constituent is Rod Patterson, who is one of the persons injured in the attack. Another person was injured—a 24-year-old security guard. It is appropriate that I explain that less than two weeks before this incident Rod gave an address at my uncle's funeral. Rod gave a marvellous address encapsulating the life, loves, and activities of my uncle, Terry Powell.
Rod and Terry were good friends, neighbours, and co-conspirators in many escapades—sometimes involving late-night beers—and saw each other's children grow up.
I know that Terry would not have been surprised that Rod ran towards a burning vehicle, implicitly placing himself in danger—even if this had been some sort of benign accident—seemingly without care for his safety.
Rod was a former firefighter. He said in an interview with ABC after his release from hospital:
"The old fireman Rod came out of me. I got up, raced over, and I'm looking inside the cabin, because the driver side door was burst open, to see whether there was someone I was going to pull out, and there was no-one inside".
Rod was attacked, as was Sisto and the other victim.
Sisto was fatally stabbed. Rod ended up receiving a 10-centimetre-long gash that had cut through muscle and, importantly, an artery, and required more than 120 internal and external stitches.
As we've heard today, we live in a fortunate country, where bystanders will rush towards danger, without consideration for their safety, in order to assist those who might require their help. It is difficult for us to understand the motivations behind such terror attacks—whether or not the perpetrator suffers from a mental illness or whether the delusion is driven by a particular ideology.
But it's also difficult to understand that our police, firefighters, paramedics and our hospital surgeons, nurses, and OA staff have to engage with the consequences of those deluded acts, and do so with such confidence that they are doing the right thing in protecting the safety of the general public.
I know that training assists in ensuring that even retired firefighters instinctively react—as they've done in the past—to rescue lives and rescue those in danger. We owe all of them a debt of gratitude for their service—indeed, their instinctive reactions.
I think also of the police who may have thought that they were attending a traffic accident and ultimately had to act at the highest level to protect human life—ultimately confronting the offender.
Such is the immediacy of modern communication that many of us saw, on hastily shot video shared on social media, the attack and the aftermath of the incident in almost real-time, whatever we were doing at that time and wherever we were.
But this brings me back to my acknowledgement of the actions of Rod Patterson.
Just as communication of the terror incident spread through social media, multiple informal and formal networks shared the information that a Northern Tasmanian man had been involved and had been injured as a result of the terror attack.
The fact that a person that many people in my community know and trust was caught in the Bourke Street terror attack emphasised to me that security long ago ceased to be regarded as an abstract consideration.
We know that our response to the threat of terrorism cannot and must not be one-dimensional.
The fact is that a person seeking to do harm as a terrorist or, for that matter, to exploit public fear for notoriety for whatever purpose can utilise low-tech means to cause that harm.
In this environment a person may use a vehicle as a weapon or could, as in this case, use LPG cylinders and a knife for deadly effect.
I would like to think that, in assessing the risks of homegrown terrorism, proper regard is had to the likelihood that a mentally ill person either might be motivated to cause harm to others based upon a delusion or may in turn be susceptible to manipulation to achieve that same end.
In essence, therefore, just as we have learned that engagement with particular ethnic and religious communities is important to ensure that dangerous ideologies are identified and reported, so too do we need to be conscious that at least in the area of mental health there may be many undiagnosed and untreated persons who may pose a threat if they become exposed to particular ideologies or their delusions lead them to believe that confrontation with police and/or security services can further their misguided objectives.
In other words, the identification of potential risks to public safety extends beyond merely a review of persons who may have been exposed to terrorist ideology.
It also extends to a person who by reason of their particular circumstances or their mental health or drug induced delusions may be more susceptible to seeing violence as a tool that they can use to make a statement, whether that statement is for political purposes or is later coopted for political purposes or not.
Having said that, the undeniable truth is that, whether Victoria Police faced that particular assailant on 9 November or whether they faced another assailant in a different situation on another sort of criminal rampage, they were and are required to act to protect human life.
My most heartfelt thanks and respect is extended to all the first responders—the police, the paramedics, the ambulance officers and others who step in to address the aftermath of significant public events occasioning trauma and/or death.
Sometimes those responders are volunteers in every sense of the word. Rod Patterson was one such volunteer. He ran into danger and was subsequently stabbed in the head for his trouble.
Rod, I know my fellow citizens of Launceston and Northern Tasmania are proud of your actions in seeking to rescue someone from a burning vehicle but ending up in hospital as a result of the attack.
Your generosity of spirit and your willingness to chip in and help assorted charities and assorted causes in my community, whether in business or in your personal life, mean that there are many people wishing you the very best for a safe and speedy recovery. Well done, Rod.
Sisto, I'm sorry I didn't get to meet you. It's clear to me that your legend will live on.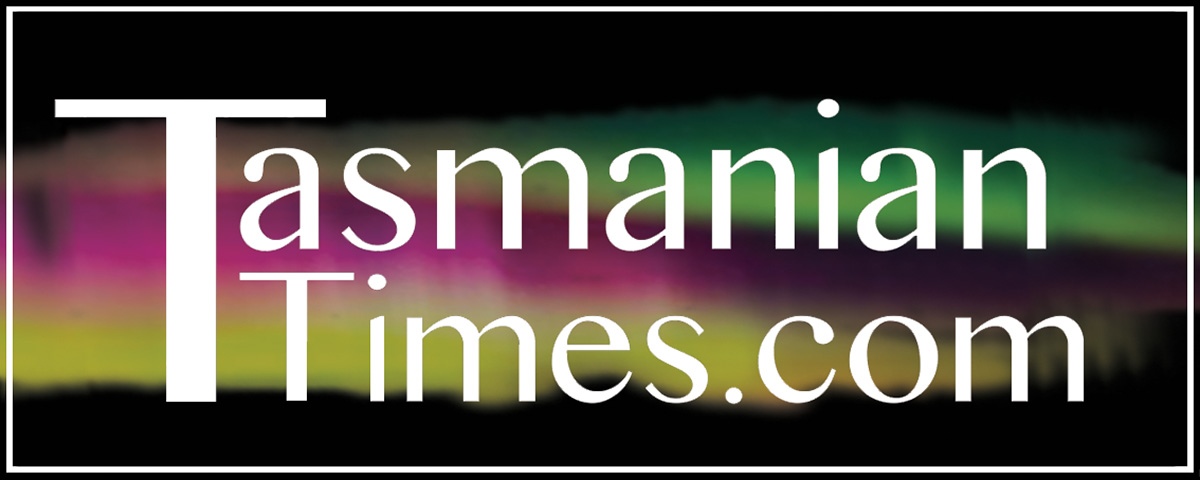 Author Credits: [show_post_categories parent="no" parentcategory="writers" show = "category" hyperlink="yes"]