It's not hyperbole to say Tasmania's treatment of transgender and gender diverse people has been the worst of any Australian state or territory. Ours was the only jurisdiction to ever criminalise crossdressing and has, by far, the most draconian requirements upon an individual seeking to change their birth certificate. And currently, even if it's been altered, a Tasmanian birth certificate still ensures a trans or gender-diverse individual can face discrimination and an uphill battle while simply negotiating daily life – in ways the average Tasmanian would never be forced to even consider.
In 2004, I personally began lobbying an ever-changing parade of Attorneys-General, in an effort to have these discriminatory provisions reformed. I directly lobbied eight of the nine who've held the position. I was unable to secure a meeting with our current Premier, during his brief tenure as A-G. Throughout those fourteen years, each and every Attorney-General found reasons to avoid dealing with these issues – issues that continue to seriously affect the lives of trans and gender-diverse Tasmanians.
In the lead-up to the 2006 State election, before Premier Hodgman had become Opposition leader, I made an Anti-Discrimination complaint against a Scottsdale pig farmer who'd authorised a series of political advertisements claiming recognition of transgender and intersex people's rights would "destroy Tasmanian families and society".
As the complaint process played out, two important facts were uncovered. Firstly, the pig farmer was acting as a "front man" for the Exclusive Brethren sect. Secondly, the half-page advertisements had been designed at – and forwarded to newspapers from – Tasmanian Liberal Party headquarters. Eventually, my complaint was upheld. Subsequently, the pig farmer publicly apologised for his actions. The Liberal Party did not.
Shortly before the 2010 State election, Premier Hodgman – as Opposition leader – asked to meet with me. At that meeting, he assured me his party would not be involved in attacks on trans and gender-diverse Tasmanians during the election campaign. Further, he gave me an undertaking to do what he could to make life easier, fairer, for us, should he lead the government. It's been eight years since that meeting, and nothing's changed, Mr Premier.
Of course, I'm pleased to see the forced divorce provision removed from the Births, Deaths & Marriages Act. In the interests of a fair and just Tasmania, this should have occurred years ago. Sadly, the government is only doing so, now, because Federal law requires it. And, the reality is this amendment will only directly affect the handful of married individuals whose marriages survive the transitioning process. For every other trans and gender-diverse Tasmanian, the important issue – the one most damaging to their prospects of leading a normal life – is what appears on their birth certificates.
The proposed amendments will make Tasmania a far fairer and more equitable place for its trans and gender-diverse communities – without affecting the lives of other Tasmanians in any measurable way. They are supported by the extensive consultation and review process undertaken by then Anti-Discrimination Commissioner, Robin Banks during 2015-16. They are also in line with international human rights developments and already exist in other parts of the world. And, they do what Premier Hodgman undertook to do, eight years ago.
Transforming Tasmania has met with Attorney-General, Elise Archer, on a number of occasions since May of this year. From the first meeting, we have sought to engage positively with the Attorney-General to make these reforms work well. Months ago, we provided her with draft amendments, and offered assist her agency with the process. It was only in September, after the Attorney-General refused to consider them, that Transforming Tasmania took the amendments to the Opposition and Greens parties. It had been our hope the Government would take these positive steps, to really benefit trans and gender-diverse Tasmanians, rather than doing no more than the bare minimum required by Federal legislation.
Long overdue, our Parliament now has the opportunity to make a meaningful difference to the everyday lives of trans and gender-diverse Tasmanians. In doing so, it will not adversely affect other Tasmanians in any material way. And, I would suggest, should the government maintain its current attitude to these reforms – and, in the absence of a conscience vote – it behoves the Premier to honour his commitment and cross the floor. It would be both honourable and just to do so.
Martine Delaney is a spokesperson for Transforming Tasmania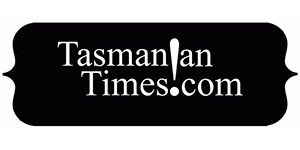 Author Credits: [show_post_categories parent="no" parentcategory="writers" show = "category" hyperlink="yes"]