The name Salva is very prominent in Salpha Dut's native Sudan. The meaning of the name is 'wise'.
Salpha wanted his name to stand out from the many other Salvas and so updated the spelling to 'Salpha'. That name change tells us a lot about the wisdom of the Hobart City Council candidate, demonstrating his openness to change if it might make a positive impact.
Salpha has been a resident of Hobart for 20 years and I have been acquainted with him for the majority of that time. I became Salpha's tutor when he was at University studying for a degree in Political Science and he has always maintained an interest in assuming a leadership role in the community. Becoming a Hobart City Council Alderman would be the fulfilment of this long held wish and a chance for him to bring his practical wisdom to the role.
You can read Salpha's candidate statement below.
"I have called Hobart my home for over twenty years, and decided to stand as an independent candidate for Alderman on the Hobart City Council, because I am passionate that we achieve a balance between lifestyle, amenity and opportunity as our capital city grows rapidly.  Our achievement of a sustainable city must acknowledge the need to slow the impact of climate change through growing our scientific and artistic specialities, and clever building, transport and commerce solutions.  I will work hard for our city's good governance!
On specific issues:-
Inclusive Council: I will work for harmony in the way that Council operates, and for its responsibility in fostering an inclusive community.
Council Rate Increases should be kept as close to CPI as possible.
Infrastructure – Taswater: I believe the current MOU between State Government, Councils and Taswater strikes the right balance in ownership and responsibility, and should be upheld.
Infrastructure – Road maintenance: Council needs to be pro-active in addressing roads infrastructure and to continue with its program of upgrades to meet increased traffic use, population pressures etc.
Infrastructure – cycleways: I believe that security and surveillance along our main cycleways need upgrading, through an integrated plan agreed by greater Hobart councils
Parks and gardens – increased waste disposal capacity and a public education campaign are needed
City public amenities – toilets; street lighting; etc.: recent Council upgrades are to be commended, and continued!
Rubbish and Recycling: the McRobies Gully waste management facility is forward thinking and well managed; limiting waste creation is a challenge for manufacturers and community alike.
Hobart City Deal: an important goal should involve a more integrated approach by Council in serving the developmental needs of Hobart.
Utas/STEM in the city: Council needs to oversee productive integration of 'town and gown'.
Light rail: planning needs to integrate light rail with community access, security, surveillance…
Macquarie Point: remove sewage treatment works from this gateway area; develop the Point as a people's area, with visual acknowledgement of our history and with continuous pedestrian shore access from Castray Esplanade to Macquarie Point
Antarctic Precinct: improve linkages with other science hubs in the greater Hobart area, without physical relocation.
Affordable Housing e.g. Hobart and surrounding areas: Council has a vital role in contributing with relevant NGOs and other stakeholders to the planning and provision of affordable housing.
Greater Hobart Act – amalgamations of councils? I support a productive working relationship between Councils in this region.
Parking: Council should be proactive in expanding "park and ride" opportunities, with light rail, Metro buses, and cross-harbour ferries.
Uber –eats: tighter regulation around park-and-wait vehicles is required to avoid disincentive to sit-in patrons/shoppers
Overcrowding – tourist numbers: debate needs to be backed up statistically and residents' opinions surveyed; Councils need to work with State Government to maintain/enhance the city's appeal and "liveability".
Building heights/designs: many of Hobart's streetscapes already present a "hotch-potch" of architectural styles, materials, and heights; we need to develop more uniform building parameters, consciously avoiding a shaded 'canyon' effect in our most southerly capital.
Taste of Tasmania: I support a well-run "Taste", family-friendly and a showcase of our products and service.
Dark Mofo: it may be time to review the considerable financial support given by Council to this somewhat divisive festival.
Racism in our culture (e.g. assaults on taxi drivers, racial slurs…): Council needs to positively acknowledge our diverse cultural communities/religions, and to take a lead in promoting inclusivity. Council needs to work with community bodies and agencies to foster a strong, integrated community.
Free city loop bus: I support the extension of this fledgling service in Hobart.
Dog/cat owners: responsible control of domestic animals requires a Council and community working partnership.
Climate Change: 'sustainable cities' requires partnership between relevant sciences, services, government at all levels, and Council.
Riverside walkway around Battery Point: I do not support this; climate change would in time adversely affect such a structure.
Destinations Southern Tasmania/visitor accommodation: Council should play an active part in determining our capacity as a city, and in promoting and controlling type and supply of visitor facilities. Long-term housing must not be adversely impacted by provision for tourists and short-stayers."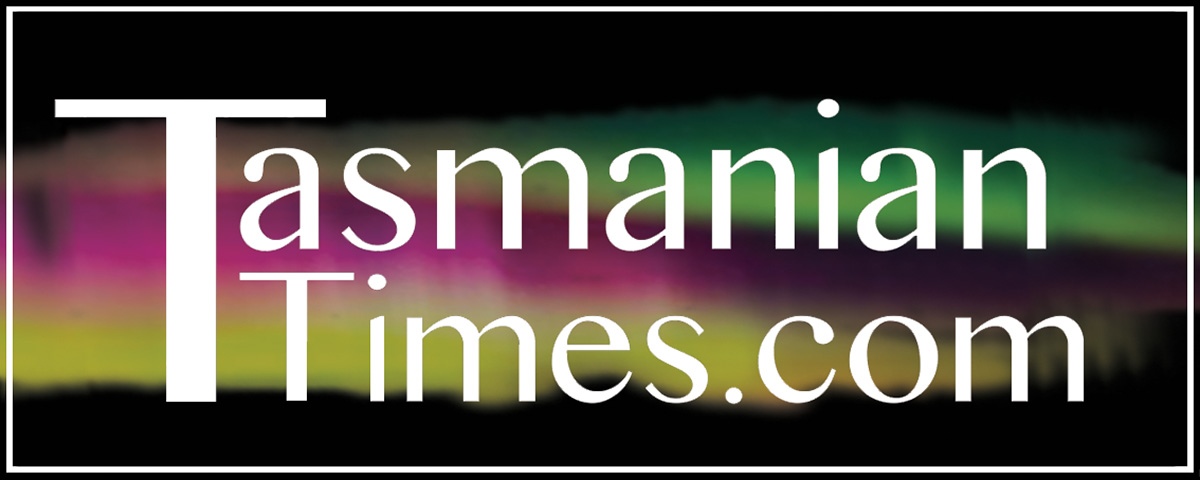 Author Credits: [show_post_categories parent="no" parentcategory="writers" show = "category" hyperlink="yes"]