PRESS RELEASE:  12 October 2018
The Australian College of Midwives welcomes the new series on caesarean section published today in the prestigious international health and medical journal The Lancet. Globally, the number of babies born through caesarean section (C-section) almost doubled between 2000 and 2015 – from 12% to 21% of all births. This is higher than the level thought required for medical purposes (10-15%).
While the life-saving surgery is still unavailable for many women and children in low-income countries and regions, the procedure is overused in many middle- and high-income settings. The series has shown that 60% of countries overuse caesarean sections, and 25% underuse the procedure. There are also large differences between the rich and the poor, between public and private sectors.
Caesarean section improves maternal, newborn and child survival when complications arise, and can also lower the risk of incontinence and prolapse. However, there are short and long-term risks for mothers and children, and there are no benefits of caesarean section in cases without a medical indication. There is also emerging evidence that babies born via CS have different hormonal, physical, bacterial and medical exposures during birth, which can subtly alter their health
In Australia the rate of CS has increased from 20.3% in 1997, 30.8% in 2006 to 34% in 2016. This has not been accompanied by a reduction in perinatal deaths. Even though women are slightly older and the rates of obesity and other complexities have increased, the rate of caesarean section remains higher than what could be expected and in comparison with many other similar countries.
The Series calls on healthcare professionals, hospitals, funders, women and families to only intervene with a C-section when it is medically required, while also highlighting the need for quality childbirth care globally.
Strategies that might be useful in Australia
For women: Education and information for women during pregnancy – relaxation training, childbirth training workshops
For health care providers: improved education, guidelines and communication, and second-opinion policies
For health systems – access to midwifery continuity of care, one to one support for women during labour, access to birth centres and supportive environments.
Clinical interventions – offering vaginal breech delivery to carefully selected women, and attempting vaginal birth for women who have previously had caesarean sections
More research and investment in some of these strategies is needed in the Australian context.
The ACM welcomes the emphasis on midwifery models of care especially the call in The Lancet for "labour companionship, midwife-led continuity of care, midwife-led units"(paper 3). These are being implemented across the country but it is likely that less than 20% of Australian women have access to such care. The Series provides more evidence as to the importance of midwifery continuity of care and continuous support in labour from midwives. We call on all health services and governments to continue to support widespread implementation of this important intervention.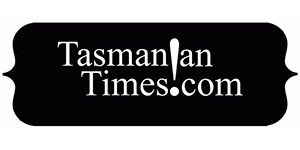 Author Credits: [show_post_categories parent="no" parentcategory="writers" show = "category" hyperlink="yes"]