Responses to the question:
"Do you support the Tamar pulp mill project going ahead as currently proposed?"
    sent to Tas local government 2018 election candidates on 6/10/18.
Notes:
1. Formal greetings have been stripped off of responses received back from the candidates. So please don't assume candidates were abrupt/impolite. We've just been trying to focus attention of voters on what the candidates think about the Tamar pulp mill project. If their response mentioned nothing at all in relation to the Tamar pulp mill, the candidate's name wont appear in the lists below.
2. If you are one of the council election candidates named below, and you don't like what appears beside your name, please email to fairer.land.tax.tas@gmail.com to request alteration. Alternatively if you are a candidate and want to be included, email us your views on the Tamar pulp mill.
3. In the four years since Tasmania's last local government elections, technology has advanced considerably. It is wise to be wary of candidate impersonation of well-known public identities where someone has possibly changed their name by deed poll to attract votes they wouldn't otherwise get. In 2009, a Launceston paramedic Ben Quinn ran as a candidate in West Tamar Council's election, named very similarly to 2007 Lyons federal independent candidate Ben Quin who had hero status in the minds of many Tamar Valley residents for his stand against siting Gunns' proposed pulp mill at Bell Bay. More discussion of candidate impersonation in relation to mainland China's possible attempts to interfere with Tasmanian politics, appears in the footnotes at the end of this webpage.
4. Tas Electoral Commission booklets are available online here. Click the council you want to look at. Then on the righthand side of each council's page of candidates, click the PDF link to download that council's booklet of candidate statements. Note that unlike the paper printed booklets, the online versions contains weblinks for some candidates, to their candidate websites.
5. The weblink http://pulpmillvotersblock.com points to this survey results page, if you want to mention it to your friends. This webpage article also appears in online newspaper Tasmanian Times.
Index to councils
  Click a council name to jump to its candidates.
13 Glamorgan-Spring Bay Council
=======================================
Break O'Day Council (BODC)(BDC).
—————————
BIRCH, Tyler
in regards to the Tamar Valley Pulp Mill, it is not an issue for Break O' Day. Therefore I have no stance on this particular project. However I am pro sustainable development and this means encouraging projects that minimise environmental damage and maximize value to the communiIf you have any other questions in regards to the Break O' Day region I am more than happy to respond.
—————————
DRUMMOND, Janet
I am unaware of current proposals for the Tamar pulp mill project, the last I knew they were still looking for a new buyer after the permits were due to lapse last year. There was to be a legal challenge to that. If you have further information on the situation I would be happy to hear about it.
—————————
LEFEVRE, Barry
If you care to let me know your name and a suitable place and time to catch up I'm happy, as always, to discuss this issue and any others
—————————-
MANNING, Bill
Good one St. Helens voter!
[Editor: Bill Manning was texted using St. Helens voter as the alias]
—————————-
McGIVERON, John
My understanding is the project is dead Not aware there is a current proposal
—————————-
McGUINNESS, Glenn
As far as I knew it was dead and buried, never to be revived. Having said that I am in favour of downstream processing of plantation timber, provided that the technology is foolproof. I visited several mills in Finland in 2014, and the environment around them is all bush, (forest), and there are a number scattered through the country contributing to the GDP of Finland. This is one of the cleanest and unpolluted countries I have ever visited. If that's lost me your vote, then so be it.
—————————-
QUINN, Ross
My understanding is the process to revoke the permits is currently underway.
No I do not support it.
—————————-
RAYNER, Neville
I did not support Wesley Vale a long time ago.i need to look into this one. I need to do more research on this project.
—————————-
TUCKER, Mick
As the project is not in Break O Day . I do not have any information or details to make any opinions on.
Its important to have all the information to make a decision on any project
I am nit pasding the buck . But any decision must be based on best advice.
—————————-
WILSON, Randy
As long as the proposed mill uses modern & accepted technology for the 'bleaching' process AND that modern effluent standards are applied, I would support.
I have no 'agenda' and weigh both sides of an issue. A mill to ethically process plantation eucalyptus (a crop) from the Break O'Day region would be a boon to those who invested in planting those crops all those years ago.
——————————–
WRIGHT, Kylie
I will have to honest and say I am not familiar with the current proposal.. I will have. Look at it, and I will get back to you..
…
I can't find any info newer than August last year, when the permit was about to lapse. I can't see anything on George Town Council website either.
———————————
=======================================
Brighton Council (BC).
——————–
CURRAN, Barbara
No I do not support the Tamar Vally Pulp Mill and never have. It is the wrong place for such a development. There are vineyards and other horticultural activities in the Valley. I grew up in the North and lived in Launceston for some time. There is already an issue with fog and smog in the valley.
——————–
GORDON, Michael
No I am not a supporter of the pulp mill. I have concerns about the environmental impact of this proposed mill, and I do not think it aligns with where Tasmania's economic future lies which is in visitation by people who want to experience the paradise we live in. I also think the proposed pulp mill impacts on the quality of life of many people in the Tamar Valley to the extent that is should not be allowed. I understand the need for economic development and jobs and am not against appropriate development. In the case of the pulp mill though, I believe there would be greater long term economic and employment opportunities for Tasmania for protecting and adding to our brand as desirable tourist, eco-tourist and food and wine destination. Hope this answers your question, and please let me know if you need any additional details.
———————-
OWEN, Phil
Not being up with the events concerning this matter places me in a position that I am unable to give a definitive answer, however if it doesn't tick all the boxes it should not proceed.
———————-
SCOTT, Elaine
didnt realise this was back on the table, cop out answer would be its not in our municipality but what affects one area affects all of Tasmania, environmentally and for peoples health I disagree with the mill, creating jobs is a plus. I cant give you a firm answer either way, I would have to really look closely at the proposal to make final decision.
———————–
=======================================
BURNIE City Council (BCC).
—————-
ALTIMIRA, Jim
Without just trying to answer without a little more knowledge that I have at the moment would be foolish. So all I would say at this time, if the project has a detrimental effect on the environment then I would not be pleased. You have now made me wishing to seek further knowledge and for that I thank you
—————-
BUTLER, Ethan
The Tamar valley pulp mill is not going ahead. From my research, I think that's for the best.
I appreciate the message. If you have any concerns or ideas for Burnie, please send them through and I'll get in contact when I can.
—————-
DORSEY, Ken
If it can be proven that it is environmentally safe, the residents in the area are not opposed, it has the financial resources and clients to be viable – it is the decision of that electorate.
—————-
GRAVE, Justin
I would have liked to seen it built at Hampshire in the first place.
—————-
KEYGAN, Amina
I have not yet formed a solid opinion on the Tamar Pulp Mill as it is currently proposed. I have previously opposed the project however.
I would be happy to sit down and discuss further with you if you would like?
——————
KERSHAW, Lynne
To be honest I do not know anything about the Tamar pulp mill as I am running in Burnie
——————
KONS, Steven
there is no current proposal for Tamar Mill all approvals are out of time
Guns never had the the capital cost of such project is out of the Tasmanian capacity
owner of the resourc would find it cheaper and more profitable to sell chips and logs
only solution is industry capable of spending money to downstream process
——————
LYNCH, Chris
I afraid I am unaware of any plans to resurrect the Tamar Pulp mill. Could you send me a link to the story please ?
I'm happy to follow up on your issue, please consider contacting me again with any other concerns you might have.
——————
PEASE, David
I must be out of the loop a bit as my understanding was that the Tamar Pulp Mill project was scrapped years ago. But my belief is that councillors should focus on local issues rather than those in neighbouring municipalities. There is enough to focus on here without getting embroiled in the issues of other areas.
——————
SIMPSON, Giovanna
I do not know a lot about the proposal but I will certainly be reading up on it so I can give you an answer.
——————–
==============================================
Central Coast Council (CC).
————————-
BESWICK, John
The Central Coast Council wouldn't have any jurisdiction over a project in that municipality so any opinion is up the residents there & the State & Federal Governments.
————————-
BIRD, Yvonne
Dealing with more local issues.
————————–
FULLER, Cheryl
When proposed in past years, I was frustated that they wouldn't consider the Highclere site. I suppose it was all about the $ of getting the product out of Bell Bay cheaper easier in large quantities than in Burnie- I can't claim to have followed the issue since it went belly up. My focus has been on our region. Without a real interrogation of it, the Hermal Group's proposal seemed ok and I have been impressed by what I know of Forico.
————————–
HISCUTT, Casey
As I understand it there currently is no plans for a tamar valley pulp mill as this fell past it's permit limit in 2017. The central coast council extends to Leith to the East so this will not be in our municipality. In regards to the issue as it was I would like to see a (…rest is missing).
————————–
JORDAN, Lynette
I don't really have a view on the pulp mill project as the fight for that as far as I am aware ended last year when the plan by Gunns expired. If elected my focus will be working with the locals on what they would like to achieve on the central coast and taking there concerns and working with council on the needs of our community.
————————–
OVERTON, Annette
Would be happy to discuss this with you.
—————————
VAN ROOYEN, Tony
Yes I do.
—————————
=====================================================
Central Highlands Council (CHC).
————————–
ALLCOCK, Keith
It is not easy to give a straight answer – and that is not being political but honest. Conservation is an important priority for me . Glad to have a conversation with you at a convenient time
—————————
HONNER, Julie
as the tamar pulp mill is not in our municipality i havent given it a lot of thought i will look at it from all aspects and then make a decision
—————————
=============================================
Circular Head Council (CHC).
—————————————
BERECHREE, Norman
I was unaware of the pulp mill project going ahead after the demise of Gunns, this being out of the Circular head municipality I have not been informed of any progress on it. If I was to make a decision I would need all the facts and studies, as I like to make informed decisions.
—————————————
COATES, Alyssia
Although I lived in the Tamar area when the pulp mill planning was first announced I am not up to date with developments. Before I answer I will familiarise myself and come back to you.
—————————————
ETTLIN, Kathleen
thank you for your message and well wishes. I have had limited access to internet this week so I apologise for the delay in responding. With my limited knowledge of the project and understanding of deeper relevance to the region, I would have to research this further. If it is something that supports Circular Head and it's residence then it's something I would really look at to see what benefits could be realised and what would be given up for this. If there is something specific you would like me to look into, please send me an email about this.
—————————————
HINE, Tony
If you are prepared to disclose your name, and be prepared to discuss with me the pros, & cons of developement of Circular Heads natural resourses over a cup of coffee / hot chocolate at Hurrsey's, please re-contact me. Cheers. Tony. P. S. No i never did support a Pulp mill at Bell Bay
—————————————
QUILLIAM, Daryl
I do not think that this is a great idea.. I would find out as much as I could from both sides but am unlikely to support. We have enough timber mills now.
—————————————
TYERS, Rebecca
I don't think I could comment on the Tamar valley pulp mill as I thought it had been shelved by Gunn's years ago. I also watched closely the protests by locals of the Tamar valley objecting to this development mainly in response to the proposed sites proximity and perceived threat to special values of the Tamar region, as was similar when the pulp mill was proposed for Wesley Vale, a highly productive agricultural region. I also think paper pulp could come from just existing plantation forest and then industrial hemp because mono culture plantation forests have so many draw backs. It's not great economics to sell our chipped forests to be turned into paper off shore then to be purchased back again.
—————————————
WOODWARD, David (Woody)
As a candidate for the Circular Head community, I am not informed on Tamar Region issues.
I look forward to representing our region on local issues .
—————————————–
=======================================
Clarence City Council (CCC).
—————————
CHONG, Heather
I don't know enough about the Tamar pulp mill to make comment. Do you have an opinion?
—————————
CUSICK, Peter
I have not seen any publicity on a Tamar pulp mill, I thought that ended when Gunn's collapsed. I will check it out
—————————
DOHERTY, Leanne
Unfortunately I don't know alot about the proposal but I believe we are the caretakers for the generations that follow and need to be aware of the consequences of the decisions made today.
—————————
EDMUNDS, Luke
That's an interesting question. I don't support what's been proposed for the East Tamar over the past few decades. I actually used to live in Launceston once upon a time and the process and concerns about pollution were never addressed.
—————————
HEXT, Brendon
Normally I wouldn't answer messages by txt. But I'm very interested in why you would like an answer about the Tamar pulp mill, even know it's in a different electorate. Is this because your asking if I'm green,labour,liberal supporter.?? If so I don't follow any party I'm solely independent.
(This I guarantee.)
I review every new or old piece of legislation, proposal etc after consultation with members of the public that it concerns. I'm very un-impressed with the sale kangaroo bay, Rosny Hill and issues with building on The face of the hill. I believe Rosny Hill should've never been approved. The disaster of a boat ramp at lauderdale, well what can I say. I believe inquiry should be launched into the whole Disaster and the council held accountable.
Sorry I forgot to add I don't believe the major parties have any place to be in local council. The people need to make a stand and remind alderman counsellors and the council in general they are all employees of the rate payers and it's time they listen.
But as I said any questions please direct them to my email.
—————————-
HULME, Daniel
As an alderman, and as a candidate for alderman, I won't be taking a position on the Tamar Pulp Mill. It's not an issue over which Clarence City Council can have any influence.
—————————
JAMES, Richard
I havent been following coverage of the project and havent had a chance to know the pros and cons impact on the environment and any outfall/discharges in to the Tamar or environs.
—————————
McFARLANE, Kay
No I dont support the Tamar project
————————–
MULDER, Tony
Pulp mill!! Its been dead for a long time!
—————————
SIDDALL, Shea
As far as I'm aware there is no current proposal for a pulp mill and hasn't been for ten years so it's not really something I'm following or have looked into.
—————————
THURLEY, Debra Joyce
I am intrigued however of your interest in Tamar Pulp Mill I don't think it would fit on Rosny Hill. [Editor: To encourage candidates to provide a response, we've been posing as one of their council's electors, "Rosny voter" in Debra's case]
—————————
WALKER, James
I'm not aware of any current plans for a Tamar Valley Pulp Mill. I'd like to think I would be aware of one if it was under consideration.
—————————————
WARREN, Beth
As far as I know the permit for the proposed Tamar Valley Pulp Mill expired last year.
Is there a new proposal?
—————————————
WILLINK, Hans
these were my views on the pulp mill a few years ago, but I have to admit I haven't really been keeping up with it.
www.tasmaniantimes.com/?s=Pulp+friction
==============================================
Derwent Valley Council (DVC).
————————————-
HILL, Matthew
I was of the understanding that it is not progressing. I am not in favour of the pulp mill in its proposed form. Even though this pulp mill isn't in our Municipality, I believe that this State would maintain and promote its nature image as much as possible.
————————————-
LESTER, Chris
I'm not aware of any current proposal for the Tamar pulp mill. The last I heard about it was that the licences for the mill were being revoked. Can you update me on it?
————————————
SHAW, Ben
Honestly as I Local councillor in the Derwent Valley it's not really on my watch list.
I was unaware that it was even being spoken about again.
If you think it has an affect on our region I'd more than happy to look into those details but other than that I don't really have an opinion either way.
Feel free to contact me regarding any local issues.
———————————–
SHOOBRIDGE, Wayne
I did not know that was still on the books. If it is I have not seen the current proposal. I will not comment until I have seen it
———————————-
=======================================
Devonport City Council (DCC).
—————————————
ALEXIOU, John
I consider that is more a State Government matter, however I am all for sustainable industries in the right place. At this point in time I'm concentrating on matters that directly concern Devonport.
—————————————
ALFORD, Trish
I will look into it so I can provide an answer. Would be great to know your name. At least you state you're a voter which is a steep in the right direction as many don't bother
————————————–
BUTCHER, Alison
I'm all for progress when done in the correct way. If you don't mind, I'd like to further read the proposal before committing to a position. Do you have preferred information on the proposal to view? I will respond with a clear answer once I have more information on the project
…
I would have concerns supporting the currant proposal, I think further consultation and impacts need to be addressed. The permits for the development are close to expiring, and the state government has said they will not be providing further support to the implementation of the proposal. If elected, this issue would likely fall outside my remit as a councillor. I hope that helps with your question, thank you for making contact.
————————————–
GOUGH, Dave
I am unaware of any recent pulp mill project proposal. I'm happy for you to send me some more details, please.
————————————–
HOLLISTER, Peter Graham
Did not know there was a current proposal. Have not seen anything in the paper or on the news
————————————–
MILBOURNE, Sally
I lived on the Tamar in the early planning of this pulp mill and was against it then. To be honest I didn't know it was viable again , thought the license expired last year. I would like to read more about the proposal before making a statement however it would have had to clean up its emissions and waste disposal for me to change my mind!
————————————–
RITIATA, Taua
No I strongly opposed the project. This is has to stop the fact that we have to care more about our environment . We as Tasmanian must continue to voice against this Tamar pulp mill and hopefully will be change
————————————–
WATTS, Jason
Long way outside DEVONPORT, it would be good for jobs but has to have the environment considered. I don't know enough about the proposal to create an informed decision on my stand at this time.
————————————–
=================================================
Dorset Council (DC).
————————————–
DONALDSON, Kerrie
The Tamar Pulp mill is not located within Dorset Council so we have no jurisdiction on what happens with it.
————————————–
HALL, Max
I am unaware that there mill has again been bought back to the table for discussion
But if it was I would definitely support it . I believe that it would only be good for the area . With the huge amount of resource that is coming to maturity I believe we should be making the most of that resource
————————————–
HOWARD, Greg
There is no proposal for a Tamar pulp mill
————————————–
JESSUP, Dale
There is no current proposal for a Tamar pulp mill
————————————–
McLENNAN, Wendy
I think we have to as a community be involved in all decision making. I believe that we should be given the option to vote on whether a jail would be an economic driver for the North East. On the plus side it would create jobs for people supplying the jail such as the hardware shop but because of the proliferation of air b&b's which have changed the face of our towns we really need to look at how we are going to provide housing for the people that might come here to work. There is a major problem with Bridport because the cafes cannot get qualified staff due to lack of accommodation. I can understand the air b&bers but I don't know where the solution and balance lies.
With all development there needs to be infrastructure development first.
Most councils around Australia are having difficulties keeping up with their asset management programs. I believe in Derby that we lost that heritage side of us that made us a little bit special and different. I cannot change what has happened but there needs to be more Control by Council of what is happening in that area.
————————————–
O'NEILL, Iain
That would not be within the boundaries of Dorset municipality, George Town council I believe.
I haven't seen the proposal in detail, but I would only support it, IF, strict environmental safeguards were in place and the timber being used was from plantation timber. This type of industry needs to be very closely monitored and controlled if it is to go ahead at all.
I would need to read the current proposal in detail before I would even think about giving it a tick of approval.
————————————–
POWELL, Edwina
As far as Im aware there isn't an active proposal in place. I'm all in favour of value added timber products rather than timber as pulp. Gunn's bought up all the water rights it could….and totally let down timber growers…sold out farmers. Ill be in Derby again next week if you want to meet me. Ill also be going to a " meet the candidates" session at Ringarooma on Thursday evening.
————————————–
======================================
Flinders Council (FC)(FIC).
————————————–
RHODES, Chris
i believe the only pulp mill that should be built is a closed loop mill with no discharge into Bass Strait that had the potential to harm our islands
————————————–
REVIE, Annie
To be quite honest I have been focusing on Flinders issues.
————————————–
ROSE, Mick
Hey, absolutely no support from me
————————————–
WILLIAMS, David
Please ring in the week if you want talk about any issues ????????
————————————–
===================================
George Town Council (GTC).
————————————–
ARCHER, Bridget Kathleen
Do you mean the proposed Gunns Longreach Pulp Mill? If so the permits have lapsed for this project and of course the original proponent (Gunns) is defunct. As such it is considered to be unlikely if not impossible that it could proceed). The land remains with the receiver Korda Mentha who are seeking a buyer for the site. It is zoned general industrial in the George Town planning scheme. There are no current plans for the site that I am aware of. I hope that helps? Please feel free to call if I can be of further assistance.
————————————–
BARBER, Ben
I am not a supporter.
I believe the proposed site would be better used for a sustainable energy project such as a wind farm with strategic replanting of native forest to assist in optimal conditions for energy production.
A plan such as this would be considerably more beneficial for the region and involve a lot less interference with our environment and support our already 100% green energy production within the state.
It would enhance our governments idea of the state becoming the battery of the nation and entice further investments in other electorates as well as our own.
I see the Tamar region as a beacon for this idea. I hope you can find some support for my ideas. Please consider carefully when voting.
————————————–
BARWICK, Heather
If you are talking about a prison NO I DO NOT
————————————–
BROOKS, Justine
The permit for the pulp mill project has now lapsed and the Proponent no longer exists as an entity. I am not aware of a new project but if there were it would be determined by State Government entity not Council due to its state project of significance status.
The project, and other large projects like it, can cause angst in a community because we all have different priorities and values. While some value jobs over environment, others understand that once the environment is changed it usually cannot be restored, particularly waterways. As a qualified Environmental Planner, I lean toward outcomes that attempt to achieve both. With the highest unemployment rate in the North, job creation is crucial but not at any cost to the environment.
If elected I will represent the wants and needs of the people taking into account my own training and qualified advice/ reports.
I hope this answers your question satisfactorily?
————————————–
CAMERON, Anne
I'm not aware of a live pulp mill project proposal for the gt lga. The licence expired. Do you mean other uses of the land?
————————————–
BURT, Doug
I'm unsure what it is you are asking, the Pulp Mill project stopped in 2011 when
Gunns failed…. The site at Long Reach is still in the hands of Korder Menther administrators. If or when any development application for that site or any other within the Municipal boundary is submitted only then is the GTC is required to sit as a Planning Authority to consider the application.
————————————–
DAIRE, Brent
My understanding was the permits had expired and no one was pursuing the building of a pulp mill.
If you have information otherwise then please point me in the right direction to have a read.
————————————–
GEALE, Quade
my preference is to value add the timber products not pulp the Tasmania timber… days of pulp mills are coming to an end!
Current statistics important with a world wide reduction in pulp FYI
United States of America (26 percent); China (19 percent); Japan (5 percent); Sweden (5 percent); Finland (4 percent); Canada (4 percent); India (4 percent); Russian Federation (3 percent); Brazil (3 percent); Germany (3 percent).
All down 2 % which is interesting when the price off pulp is analysed. The Bell Bay site would have actually been closed down if built when Gunns had plan too as the capital and open investment would have made considerable loss in last 5 years.
The unfortunate export commodity is still wood chips. I ran the technical department for a Tasports in Bell Bay from 2006 to 2012 ultimately to be made redundant when the government business enterprise could not make money out the failed Gunns corporation as wood chip exports reduced from memory 3million tonnes to 400k tonnes. The sad part of all the above is the mixture of old growth and plantation was destined to Japanese contracts to make toilet paper
————————————–
GIBBONS, Dean Robert
if it meets all the environmental criteria I believe it will be of huge benefit to not only the local economy but the states, providing much needed employment for our younger generation!
————————————–
GLISSON, John
No I do not support, nor am I aware of, any pulp mill project being proposed. On face value I do not support the proposed prison either.
————————————–
MICHIELETTO, Andrew
The Tamar Pulp Mill Project ended years ago. The company went into liquidation and the land has been sold. I am not sure where you heard this information?
————————–
MONTALVAN, Peter
In regards to the tamar pulp mill i can see the positives re: employment and the negatives re: environmental impact it will have on the community. I am neutral party to this and i feel its important the community in george town keep voicing their opinions.
————————————–
====================================================
Glamorgan-Spring Bay Council (GSBC)(GBC).
———————
ARNOL, Cheryl
I'm sorry Tamar is not in our area and I'm not aware of a 'currently proposed' pulp mill.
———————
McLEOD, Tony
Tamar is out of the GSBC area so I'm not sure what it has to do with me.
———————
PYKE, Keith R
In regards to your question on the Tamar Valley pulp mill, I am receptive to reviewing all development applications as required by the Local Govt Act however I am unable to tell you more at this time as I am not informed enough on the proposal. It is also out of my Municipality and I am not familiar with the plan
———————
ROBINSON, Grant
I'm not familiar with the Tamar pulp mill project, I thought the original proposal was dead and buried?
———————–
PARKER, Petra
I am enjoying meeting new people and learning more about our amazing community. I do apologise, but I am currently not informed enough in regards to the Tamar Pulp Mill Project to let you know whether I support it or not. But I will do my best to gather information and details so that I can give you my view regarding the proposed project. I'd be more than happy to meet and discuss with you if you like?
———————-
SULLIVAN, Adrian
I haven't heard of such a mill. Come and explain to me what your are talking about.
———————
TAYLOR, Lyn
I understood permits had expired, receivers to sell land on site and Minister Gutwein would not offer project any more support. Has something now changed? Is this now a GSBC election issue.
————————
=====================================
Hobart City Council (HCC).
————————–
ALEXANDER, Darren
– it's dead in the water …
————————–
BLOOMFIELD, Louise
I must admit I have not examined the Tamar Pulp mill project at this point as I could not see how a Hobart City Alderman could influence much about it.
————————-
COATS, Will
I'll be honest-I'm not across the Tamar Pulp Mill project.
——————–
EWIN, Holly
I don't know much about the current proposal so I really can't comment. However what I can say is that I would take each development application on a case by case basis, ensuring relevant legislation and guides are adhered to as well as following proper processes (including community consultation). Also in Hobart City Council we have a vision statement to guide the next ten years which the community put together. I'd also use that as a (literal) guide to assess DAs.
——————–
FRAME, Nigel
I have not seen the current proposal for the Pulp Mill so honestly cannot say.
——————–
HARVEY, Bill
Tamar pulp mill? Didn't know it was an issue in Hobart.
——————–
MERRIDEW, Chris
sorry I wasn't aware of such ? It would be good if Geeveston timber was chipped and 10 meter bins were delivered to Plenty rail head for carriage to Burnie . This would justify opening up that link Road and give Tas Rail a new big customer
———————
NGOR, Atak
I am unaware of that proposal.
I would be very interested to know your thoughts on it.
————————–
MALLETT, Robert
I have no information on the Tamar pulp Mill proposal so really can't comment.
————————–
McCALLUM, Stephen
the Tamar pulp mill is well outside of the Hobart City Council area. I think it's important to encourage sustainable industry and local production.
—————————
SCHOFIELD, Cat
I'm not aware of any impact on Hobart of the Tamar pulp mill and was under the impression that it was unlikely to go ahead.
—————————
STANAWAY, Glen
The matter you're asking about isn't something that the Hobart City Council plays a role in. As a candidate for Hobart I'll not express any opinion on the Tamar Pulp Mill. The people who are in positions of authority and responsible for this will handle it.
I know that is not a direct Y or N answer. I have to be clear that the project is not in the purview of HCC and therefore I should leave it to those whos it is. Perhaps the good question you asked nonetheless helped you understand who I am and what I'm about.
All that said, old economies and industries clearly have to change. Can projects such as these offset their negative environmental aspects with something positive? I'd hope so. Can councils and other authorities give them guidance and opportunity to do so? I hope so.
I also think we need strong industries in regional areas Australia wide, not just in capital cities. I feel the way the cities of Melbourne and Sydney dominate Australia is too easily replicated locally with Hobart dominating Tasmania. A strong Tasmanian regional area is good for Tasmania.
I will however happily tell you a bit about myself and my values. I feel very strongly that we need strong trade out of Tasmania that ensures a reasonably strong economy. Tourism is unreliable, and 'pure green' values are unrealistic.
————————–
STANSFIELD, Philip
Sure do.
————————–
TAYLOR, Andy (Tubes)
Thanks for getting in touch. You're getting around a bit! Hearing that you're a voter in most, if not all, Tasmanian Councils. [Editor: To encourage candidates to provide a response, We've been posing as one of their council's electors]
—————————
VOGEL, Stefan
Not sure whether I understand this question correctly. If I understand the situation correctly, the Tamar pulp mill was laid to rest last year and its good for it to be resting in peace.
—————————
WALDHOFF, Martin
I have actually not heard anything about it. It must be a phenomenal proposal if they think they can get it to happen this time.
—————————
ZUCCO, Marti
to be honest I am totally totally unaware of any pulp mill proposal Do you have Info as it's not a HCC issue
—————————-
=======================================
Huon Valley Council (HVC).
—————————–
(ATKINS, Talan)
Can you enlighten me as to why you think a huon valley candidate would be speaking about the tamar?
—————————–
BURGESS, Andrew
Not local issue currently
—————————–
DELANEY, Sharon
at this stage I don't have enough info to come to a conclusion about this issue.
—————————–
HERRIOT, Robert
I am uncomfortable about this issue. Would you like to meet and talk about it?
—————————–
LINCOLNE, Ross
I tried to call you, but the mobile number does not exit. Please contact me directly.
—————————–
NEWELL, Mick
Not sure about Tamar pulp mill. I thought it was dead n buried. Thanks. I'm a supporter of sustainable plantation forestry.
—————————–
NOBLE, Paul
You can understand we have to be careful on what we comment about as we don't know who we are talking to, however I would like to see the best use of our resources possible
—————————–
PRINCE,Rob
I'll be honest I haven't thought much or looked into the Tamar pulp mill.
—————————-
Robertson, Amy
My understanding is that the permits for a Tamar pulp mill have lapsed, but from what I know it seemed a good project.
Doesn't deal with native forest residues from here though, so still need processing for that.
——————————
WILSON, Mike
My Intrest is in fact the. HUON Valley and while I am a supporter of all industries I strongly believe in a balance in all ,and do not agree with pulp mills
——————————-
YALI, Danilo
Thank you for the best wishes, will give you a response later on tonight.
…
would you mind giving me a call tomorrow to discuss how this may affect the Huon Valley?
=======================================================
Kentish Council (KC).
——————————
MEIJER, Nicole
Given that the Tamar pulp mill is not in our municipality, and likely a matter for the state government, it is not an issue that I've looked into extensively.
I understood that the plan for a pulp mill on the Tamar had been abandoned.
I'm not sure that the Tamar region would be an ideal location for a future pulp mill, for many reasons, including logistical and environmental, but do think that development and industry could be a good thing for our state, if in a suitable location.
——————————-
======================================
King Island Council (KIC)(KC).
————————
ARNOLD, Julie
Thank you very much. Unfortunately I do not know details about the Tamar pulp mill. I have been concentrating on KI issues but will goggle the Tamar mill and read up about it.
————————
LAIDLER, Sarina
As a candidate for the King Island Island Council election, I'm focused on King Island issues. One of my platforms is listening to the all members of the community. ensuring their voices are heard, they are kept informed and involved in decision making processes. Identifying what is of value to the community is an important part of this.
————————
MUNDAY, David
Bit of a greenie, which I think we all are in some ways. Any new development should not effect our environment in anyway. Tamar pulp mill project is along way off my radar. Have other thoughts and problems that are closer to home????. Now Currie voter it would be good to know who I am communicating with.
————————–
======================================
Kingborough Council (KCC) .
——————————
ATKINSON, Richard
I haven't kept up with the current proposal, I'll have to look into it.
—————————–
GRACE, David
No
—————————–
LUCAS, Kate
I not am sure that the Tamar pulp mill has much relevance to Kingborough. I haven't heard much recently about it actually, I thought it was dead and buried.
—————————–
SCARLETT, Samantha
I, currently, have so much to focus on in our municipality at the moment.
—————————–
SELF, Jeff
I am unsure about the current standing of the Tamar project. It sounds like you might have some insider knowledge not widely available.
Although Kingborough is outside the Tamar region and sphere of influence, the issue of risk of environmental safety with large industrial projects applies Statewide.
It strikes me that the State and Federal Governments have more direct influence in this issue than Local Government, although I would like to argue for greater joint workings of all three tiers of government.
—————————–
WASS, Steve
I'm sorry, but I know nothing of a Tamar Pulp Mill.
—————————–
WESTWOOD, Jo
I'm not aware that the Tamar Valley pulp mill is still currently proposed, I believe the project was knocked back some years ago.
———————————
================================================
Latrobe Council (LC).
——————————————
METSKE, Sommer
To be honest I had to do a bit of research as I thought this issue was pretty much dead and buried….and please correct me if I'm wrong, but the permits expired 12 months ago and no other party has come forward wanting to extend them so they are in the process of revoking them? Irrespective of this, I don't believe Tasmania's future lies in the mass factory production industry such as this, we just can't compete with Asia on a global scale so its not a sustainable industry for the government to pour funds into. What are your thoughts on this? I am always interested to hear other peoples takes on these issues.
——————————————
SPRATT, Phillip
Thank you – as far as I understood the Tamar pulp mill permits were in the process of being, or have already been revoked – with no-one wanting to buy them anyway – unless something has changed..? I can't say I was aware of every detail of the proposal but it did seem to fly in the face of common sense to establish such a thing on the Tamar.
——————————————-
YOUNG, Lesley
I am unaware of the proposal you are talking about so can't comment.
—————————————–
===========================================
Launceston City Council (LCC) .
————————–
BRADY, Thane
I've answered many questions over past weeks and it's my understanding I am separated by most other candidates because I have listed many policy statements on my Facebook page. Your question is a blast from the past. No one else has asked about a pulp mill probably because most of us think it's dead and buried. Im focused on pressing matters as per my statements.
————————–
COOPER, Leon
Gunns went bankrupt and nobody will touch this proposal. The future is tourism.
————————–
COX, Jim
I know nothing about a pulp mill going ahead…….I know George Town Council was looking at the former proposed site for new industry …..but ??
Enlighten me
————————–
DAKING, Nick
Thanks for your message. In regards to the pulp mill, as it was some years a ago now. I believe it all needs to revisited. I'm all for sustainable development and growth of our city, but at absolutely no cost to our environment. Your thoughts?
————————–
DAWKINS, Andrea
I am not aware of any current plans to develop a pulp mill in the valley.
Here is an Examiner article explaining that the permit has expired.
https://www.examiner.com.au/story/4881659/pulp-mill-permit-expires-in-two-days/#slide=1
As you know Gunns faced liquidation and the permits for up for grabs for a number of years, but Korda Mentha (the liquidator) could find no buyer.
I do not expect a new developer to come forward now.
The purchasers of many of Gunns assets were Forico and there was some talk of a pellet plant but again nothing concrete.
————————–
FINLAY, Janie
I would consider all applications on their merit
Technology, system, operator and scale as a quick example
I did not support the previous proposal.
————————–
GIBSON, Danny
I have never supported the pulp mill.
—————————
HARRIS, Alan
There is no current Pulp Mill proposal to be considered or voted on.
—————————
MADDEN, Gary
I have not seen the proposal on this so I am unable to comment, Once I see one then am happy to respond to it
—————————
MASON, Tim
Not actually in my municipality. But I do believe that a Pulp Mill would be good for the North. I'm not sure however that the Tamar Valley is the right place. I would like to see the Hampshire site considered again.
—————————
McKENZIE, Hugh
Not aware there was a pulp mill project in the pipeline still. I believe we as a community have moved on from those dark and divisive days. The only project in the planning that I am aware of is a pelleting plant at one of the old wood chip mills. If that meets appropriate environmental standards and is being made from residue products from the plantation timbers which I understand is the plan then yes I would support it.
Hope that answers your question satisfactorily.
—————————
POTTER, Bruce
Pulp Mill ? Not in the Tamar Valley !
—————————
PREECE, Krista
I personally don't support a pulp mill in the Tamar and have participated in information sessions and also rallies.
—————————
ROE, Brian
For me the project is a dead duck but you are technically correct in saying the permits remain and therefore in theory there is a proposal.
For me there is nothing to support and I doubt I would in any case.
—————————
SHERRIN, Joshua
I'm not sure the mill will be going ahead as proposed. After ten years of legal battles and community opposition , it doesn't look like it will be going ahead.
I would like to know exactly how much money has been wasted on the failed project, and to investigate other options for the partially developed site.
—————————
SPENCER, Paul
That was canned years ago I thought, but I would of been for it, as long as there was no pollution
—————————
STOJANSEK, Karina
I was vehemently opposed to the proposed pulp mill and campaigned against it strongly for many years. I can't imagine an instance where I would support a pulp mill in our state in the future given the current available technology, our forest industry practices and the many other areas of growth we should be pursuing such as tourism.
I'm not sure what prompted a question regarding the pulp mill as obviously the previous proposal is now (finally) dead in the water. Perhaps a better question might have been did the candidates support the previous pulp mill proposal – which is always interesting to know.
—————————-
WILLIAMS, Emma
The last information I have seen is that earlier this year the Minister for State Growth requested that the Department of State Growth advise regulators to revoke permits for the Tamar Valley Pulp Mill, and that there is no current proposal for a pulp mill, although the site has changed ownership.
As a community member (not a member of council) at the time of the previous, active proposal, and with an environmental science background, I was not supportive of the pulp mill proposal as presented to the community or regulators.
======================================
Meander Valley Council (MVC).
—————-
BOWER, Susie
sorry I am unaware of any current proposal for a Tamar pulp mill, the last proposal did not go ahead
—————-
CAMERON, Stephanie
I'm not aware of any pulp mill proposal but am in Westbury this week if you'd like to discuss.
—————–
CONNOR, Andrew
I've never supported the TV pulp mill, fortunately it's as dead as and dodo and a lesson on how not to do big projects.
—————-
KELLY, Michael
10years ago I did. To late now.
—————-
KING, Tanya
My understanding is that the permits for the proposed pulp mill project have lapsed, meaning that there is no proposal. As this project is not in the Meander Valley – I wonder why you ask the question?? Happy to discuss further, if you would like to reveal your identity.
—————
FRYDRYCH, Michal
re pulp mill that is a half a page answer harpy to talk or send me your email
—————-
=====================================
Northern Midlands Council (NMC).
—————-
GONINON, Ian
re pulp mill I thought this is dead & buried
—————-
READ, James
I thought it was dead and buried? I Will do some home work
—————-
TUBB, Neil
Pulp mill is not in our Council jurisdiction so why is it a concern
—————–
=========================================
Sorell Council (SC).
———————-
De WILLIAMS, Deborah
The Tamar Pulp Mill project is a decision that will need to be made but the relevant northern councillors/council and the state Government.
As I'm not 100% up to date with the project I really couldn't express an opinion without further knowledge. Sorry if that doesn' t answer your question but I'm the type of person who needs to know all the information regarding important and possible environmental consequences such as this project.
If you have information you could supply me I would be more than happy to read it.
———————-
REYNOLDS, Natham
I was at work last night and didn't finish to early hours of this morning.
To be honest I haven't been through the plans
or consultations to make an honest opinion on it.
Basically key areas I would be looking at is environmental impact.
If any Impact to surrounding residents, farms and businesses
Positioning/location from a tourist perspective and if it fits in with councils future plans/vision.
Traffic management.
Positive side increase in jobs.
So would really depend on if I was happy that all areas were met and addressed.
As you would be aware Sorell council won't have a say in this development.
————————–
============================================
Southern Midlands Council (SMC).
————————————-
FOSTER, Tony
As the Tamar Pulp mill is not in the Brighton Municipality I have not really addressed the issue enough to form an opinion. Is it an issue in the Launceston City Council elections ? Council matters.
————————————-
DUDGEON, Karen
I have no opinion and feel this is not relevant to Southern Midlands Council matters.
————————————-
GREEN, Alex
My understanding is that the permits for this project have lapsed. The current proposal is effectively dead. As far as my support for the project wrong proposal for the wrong site.
————————————–
McDOUGALL, Rowena
Are you canvassing all Southern Midlands Council election candidates on this issue ? Do you have a particular interest in pulp mills or just the Tamar Valley one?
As far as I am aware there is no Tamar valley pulp mill proposal currently.
—————————————
WILLIAMS, Craig
Tamar pulp mill is not my concern
—————————————
====================================
Tasman Council (TC).
—————————————
BARWICK, Jan
As I understand it the permit lapsed in 2017.
—————————————
BEARD, David
As I'm running for Council elections not State I've been transparent over my thoughts and position on local matters only .
—————————————
EARNSHAW, Mick
To be honest, I thought the permits were revoked and the project was dead. Happy to receive any info you have regarding new proposals.
—————————————
FAZACKERLEY, Joan
I have not read or heard ANYTHING ON That project will check it out
—————————————
FENERTY, Pam
Sorry I don't know anything about this. I am standing for Tasman Municipality remaining for the people.
—————————————
GRIFFITHS, Andy
Hahahaha, thankyou its getting a bit halarious isnt it.
—————————————-
HULL, Alan
That's been and gone as a project
—————————————-
KELLEHER, Daniel
In regards to the council position here at Tasman, I'm a bit perplexed as to why you would ask me about a pulp mill in the Tamar. Feel free to contact me on 04?? ??? ??? to discuss. [Editor: Mobile number provided by candidate has been blanked out by editor since candidate has not authorised its public disclosure]
—————————————-
=====================================
Waratah-Wynyard Council (WWC).
————————————-
BRADLEY, Maureen
If it gives Tasmanian's more work opportunities, then I am for the Tamar pulp mill. It isn't about what I think, I am here for the Waratah wynyard ratepayers. We as councillors need strong people with a strong voice to advice us on what the communities wants. What you have asked me shows that you want what is best for our community, so, I am with you.
We have to fight hard to battle our way through the bureaucratic red tape.
It is very frustrating at times but if we chip away, hopefully we have a better future for Waratah Wynyard municipality.
————————————-
FAIRBROTHER, Darren
I wasn't aware the Tamar mill was an issue with currency….
Somerset mill is…of greater concern to voters in wwc area perhaps….????
————————————–
HYDE, Tony
As i havent thoroughly looked into the issue, only perused it as a general concern, and mainly concentrating on our own issues, and as it hasnt got anything really to do with us here in this municipality except for the logs we may need to provide for it, in general, no, under the current proposal as there are too many concerns that seem to be vague about such as those brought up by the Tasmanian AMA. IF those concerns are properly addressed, along with many others, I'm sure it would be an asset, but it all seems a bit iffy at the moment.
————————————-
KRABBE, Robin
sorry currently I am focused on looking at the 4 lots of Waratah-Wynyard draft plans that have been released so don't have a lot of time to do some research on the pulp mill – basically I always look at what nett affects are likely to occur to human health … what are your thoughts on the pulp mill?
————————————–
=========================================
West Coast Council (WCC).
————————————
HALL, Ian
If you know anything about the mill you should know it was only put in mothballs. Some very serious local Tas millionaires have a lot invested here. So my opinion counts for little now is the only chance they have of getting it through as the green vote is zip. And it is the only place the current government will pull major votes.
So again my opinion counts for little. What I do support is local issues in the council area and I do say local.
————————————-
STRINGER, Scott
Havent been following that, certainly have no objections to it if it meets all the regulatory requirements. And the business case for it stacks up.
Have just had a quick look it seems the tamar pulp mill is pretty much dead in the water.
————————————–
===============================
West Tamar Council (WTC).
—————–
ALLEN, Joy
that's a rhetorical question that I can't answer unless I had all the information that was relevant to the project. I would be very concerned if residents were making their decisions for this election based on a project that is currently dead & buried. As a councillor I have worked very hard in this community and I would expect ratepayers to base their vote on this & councils performance in the last 4 years.
——————-
BRACKEN, Carol
I think that there is very little chance that the pulp mill will go ahead as proposed, there was always financial uncertainty with the project and I don't think that has changed.
As the proposed site is not in the West Tamar council area, our council can only lobby either the state government or Georgetown council on behalf of our residents. I would gladly do that after a poll of residents views like was conducted at least over 8yrs ago. I think we would need a refreshed survey that considers any new information.
At a minimum I would expect a transparent new development application debated in the public arena before anything changes on the site.
[Editor: Candidate's website]
————–
COLLIER, Jim
as far as I am aware the previous Gunn's proposed Pulp Mill is dead and buried with the proponents having gone into liquidation and the licences which had been issued for it expired but, IF, it were ever to resurrect itself I would NOT support any chemical pulp mill in the Tamar Valley; …in my opinion there are other more appropriate locations, such as Hampshire, available.
—————–
FERGUSON, Lynden
[Editor: No response received from candidate regarding pulp mill question]
[Editor: Candidate's website]
—————–
GREENE, Jess
I thought the permit for a pulp mill expired quite some time ago.
Can you provide details?
My gut feeling is no, I wouldn't support it.
I don't think there is deep community support for the project. I feel that Council should respect the sentiment of community. Let me know if you wish to chat further.
[Editor: Candidate's website]
——————-
GUNTON, Jorden
I was under the belief that the Pulp Mill was not going ahead as the permits lapsed last year.
If you have any information on the project I would appreciate your input and insights.
[Editor: Candidate's website]
——————-
HOGARTH, Russell
No comment, unless you put a name to your text
——————
HOLMDAHL,Christina
I am not familiar with the proposal you are talking about, but will follow up on it.
I was opposed to the previous pulp mill proposal for economic reasons, but also for the health and environmental impacts that it was going to have on our region.
————–
IRELAND, Richard
No, I do not support the Tamar pulp mill.
[Editor: Candidate's website]
————–
LYONS, Geoff
The Tamar Pulp Mill Project ended years ago. The company went into liquidation and the land has been sold. I am not sure where you heard this ie Hermal Group behind Burnie means there is not enough resource for a pulp mill.
That mill will process 300,000 Cubic Meters of hardwood logs.
The Government has given them a grant of $13m and a loan $30m.
Not on any parties agenda, so will not happen! With our current swapping of leaders, no one would invest in an insecure political environment. Who knows who will be PM tomorrow?
Pretty sure the site will be a prison.
——————-
POTTER, Carol
At this stage I would not be likely to support a pulp mill in the Valley. Should I be elected I will look into the matter further.
[Editor: Candidate's website]
——————-
PRICE, Mark
I will support proposed pulp mill and Beaconsfield gold mine reopening can I call for your support as mayor and councillor westamar.
——————-
PATTIE, Marcus
No I don't support it as currently proposed. I have a Facebook page if you would like to read what I've been saying about the West Tamar
—————
SHEGOG, Rick
The permit has expired so it cant.
It would have to be a new application.
——————-
WIENER, Sven
Yeah sure.
[Editor: Candidate's website]
——————-
WILKINSON, Victoria
As I understand it Fortico is not building a pulp mill.
[Editor:Candidate's website]
—————-
WOINARSKI, Tim
To answer your question, no, I don't, and I think the project is well and truly dead. I will admit I was initially supportive of the project when it was first proposed back in about 2004 I think, but that was when it was put forward as a closed loop, plantation only pulp mill. As more and more details came out and the project changed, so too did my level of support until I no longer supported the project in its final form.
Simple answer: No, I do not support it.
[Editor:Candidate's website]
[Editor: Candidate's election candidate statement/photo didn't make it into the TEC booklet. See it instead here.]
————–
===========================
Footnotes:
.
1. These days with pet cloning readily available , perhaps bear in mind that human cloning is legal in many states of the USA though in Australia the act of human cloning is banned (unsure about legalities in mainland China, which has strong interest in Tassie councils) but clones could still enter Australia with a valid passport. So a candidate's photo, even with them not disguised with makeup and/or a wig, might bear a very strong resemblance to the namesake that you think you are voting for, due to highly similar DNA. Checking the candidate's contact details to see if they match those of the well-known public identity you presume them to be and perhaps even contacting them to cross-check, would be effective precautionary measures however at these 2018 local government elections, the Tasmanian Electoral Commission has chosen to make candidate contact details authorised by candidates on their nomination forms for publication, not available to the general public but only to the media. Foreigners, including a clone created overseas, can legally stand as Tasmanian council election candidates if they are on a council's General Managers Roll, e.g. if a [possibly foreign]corporation owns land in that council area and authorises that [possibly foreigner/clone?] individual to vote in the council's election on the corporation-ratepayer's behalf. The applicable enrolment form is here, further explained by the Tas Electoral Commission, here [see "Local Government enrolment form for corporate bodies" at bottom of Tas Electoral Commission webpage]. Perhaps section 255 of the Tas Local Government Act 1993 needs changing to allow only at minimum, permanent residents to be nominated by corporation-ratepayers? This would require [possibly clone]foreigners to gain permanent residency in Australia before lawfully nominating to become Tasmanian council election candidates.
Victoria's equivalent to Tassie's section 255 of the Tas Local Government Act 1993 has at page 45 (i.e. Part3, section 16, subsection 9) stronger wording indicating that anyone nominated by a corporation will not have been validly nominated if they are aged under 18 years <– this would stop most clones. Invalid nomination would prevent a clone aged under 18 years, from being validly elected to Victorian local government councils. Perhaps that is why mainland China is investing so heavily in Tasmania, with Tassie's loosely worded legislation which instead says at subsection 3 in section 255: The [council] general manager must do one of the following in respect of a nomination: … reject the nomination if satisfied that the person nominated– (i) is not over the age of 18.
In summary, it is possible for a corporation-nominated person under the age of 18 years to enrol and then to stand for council election in Tasmania, and lawfully become a councillor(say by looking like a famous person to attract many votes), if their council's general manager WAS SATISFIED THAT they are not under 18 years of age. But in Victoria, the corporation-nomination of a person (including possibly a recent clone) aged under 18 to enrol them on the council's voting roll would be invalid regardless of whether their council's general manager WAS SATISFIED THAT they were over 18. Invalid corporation-nomination to get on the council's voting roll means not lawfully elected.
2. Authorised by Allan Sheppard, Grouse Ave Legana 7277.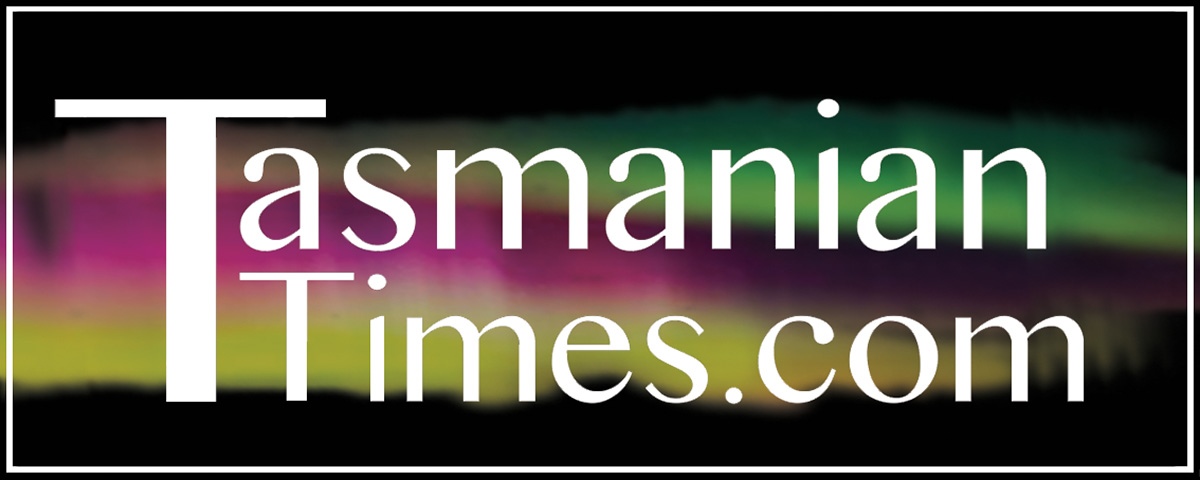 Author Credits: [show_post_categories parent="no" parentcategory="writers" show = "category" hyperlink="yes"]