lindsay,
Yesterday, the IPCC delivered a warning that reverberated everywhere, except Scott Morrison's heart: Stop burning coal, or face a world unlike anything we would recognise.1
I watched Scott Morrison's press conference, gutted, as he chose a future of extreme weather, suffering and hardship over a safe climate and thriving Reef.
Then I learned that instead of calling an emergency meeting, Morrison would spend tonight headlining a $550 per head fundraiser with Peter Dutton and other members of the hard right, who tore down their own Prime Minister to prevent any action whatsoever on climate change.
Their goal? Raise a $1 million war chest to defend their Government's pro-coal agenda in the Wentworth by-election.2
It's clear the Coalition considers our climate with contempt. But we have the chance to demand a better future, and we can start right now.
The Wentworth by-election is in less than two weeks and climate change is the number one issue. If the extreme right's pro-coal agenda decimates the Coalition's hold on a seat they've held for 60 years, we could finally loosen their grip on power.
We have a message we know is shifting votes on climate, volunteers deployed to deliver it, and billboards, posters and more set to plaster the electorate.
Morrison and Dutton can fill a room for a high-priced dinner, but we can fill the streets of Wentworth. Together, thousands of us can chip in from our offices, homes and phones to change the course of our future.
Can you chip in to fund hard-hitting ads and a highly targeted calling program in Wentworth to send shockwaves through the Coalition?
The Coalition right-wing wreckers think they can spend and lobby their way out of their mess. But this is our chance to show them they can't. This is our chance to prove everything's changed.
We can show the Coalition they will continue to lose seats like Wentworth as long as they do the bidding of the far-right climate deniers. That their pro-coal ideology could destroy their Government, so they finally change tack.
That's why we need your help to double-down on our plan. We have how-to-vote cards ready for election day, we have mobile billboards being rolled out, we have posters designed and ads ready to go live. Our polling, our research and voters in the electorate are all telling us our message is working.
We know climate change is shifting votes away from the Liberals' pro-coal agenda – now it's just a matter of how many we shift. Of just how huge the shockwaves we send through the Coalition on October 20 are.
If we can slash the margin of one of the Liberal Party's safest seats in the country down to nothing, we can show them how devastatingly wrong they've got it.
Can you please chip in to make our Wentworth campaign shift as many votes as possible for a safer climate?
It's hard to articulate how much this upsets me, lindsay. Watching our Prime Minister make the brutal, cold calculation that the immense human suffering that will result from climate change is not worth his time.
But then I remember about you, lindsay. And I want to tell you it makes my heart burst with pride to stand alongside people like you right now. People like you fill me with desperately needed hope in these trying times. You know how important this is, you know how hard this is, and you're choosing to fight. You are everything Scott Morrison and the Liberal Party are choosing not to be.
And I know we can win, because I've seen us do it together before. Together, we can shake governments to their core. We can make them fear our unity, our resolution and, more than anything, our commitment to fight for each other and for our future until we win.
The Wentworth by-election is the perfect moment for us to do it again. To be bigger, stronger, and to wrestle back our democracy from the extreme right.
This is a momentous time for us. It's one hell of a fight ahead, but I know we'll do future generations proud. Can you chip in here to take back our climate future?
Thank you so much,
Sam R, Sarah, Mark and Miriam, for the GetUp team
References:
[1] Morrison backs miners, rejects scientists, Sydney Morning Herald, October 9 2018
[2] Logo a go-go: Will the Sydney Opera House ever rest its sails?, Sydney Morning Herald, October 8, 2018
GetUp is an independent, not-for-profit community campaigning group. We use new technology to empower Australians to have their say on important national issues. We receive no political party or government funding, and every campaign we run is entirely supported by voluntary donations. If you'd like to contribute to help fund GetUp's work, please donate now! Please note we've updated our Privacy Policy. If you do not wish to receive updates to editor@tasmaniantimes.com from GetUp, please unsubscribe.
Our team acknowledges the Traditional Custodians of the land on which we meet and work. We wish to pay respect to Elders – past, present and emerging – and acknowledge the important role all Aboriginal and Torres Strait Islander people continue to play within Australia and the GetUp community.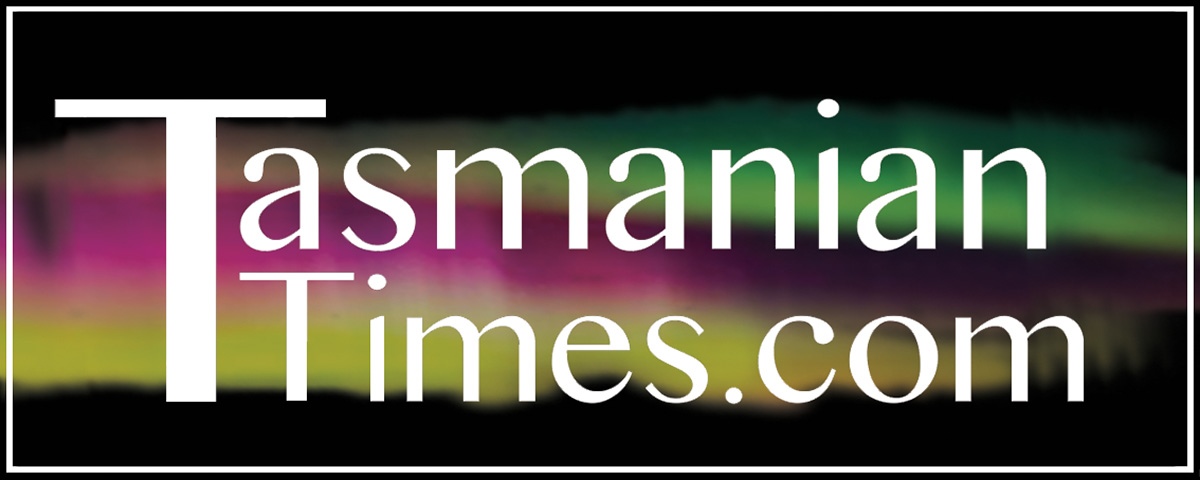 Author Credits: [show_post_categories parent="no" parentcategory="writers" show = "category" hyperlink="yes"]