tidal.18
03.11.2018 – 27.01.2019
City of Devonport National Art Award Finalists' Exhibition will open at the Devonport Regional Gallery, at the paranaple arts centre, on Friday 2 November and continues until Sunday 27 January 2019.
The $15,000 major acquisitive award is open to artists who reside in Australia. The award is sponsored by the Devonport City Council, and the Devonport Regional Gallery Friends Committee's Peoples' Choice Award will be announced at the close of the exhibition and the artist will receive $1000, courtesy of One Agency Collins Real Estate.
The announcement of the winning artist will be made at the opening on Friday 2 November 2018.
Convention and Arts Centre Director Geoff Dobson said Tidal aimed to encourage contemporary practice with strength of concept, innovation and execution of two-dimensional artwork.
He said the theme was open to a range of interpretations be it personal, environmental, political or of cultural nature.
Finalists for National Art Award tidal.18 announced
The finalists of the tidal.18: City of Devonport National Art Award have been announced.
The Award, now in its seventh instalment after the inaugural competition in 2004, attracted entries from all states and territories except South Australia. The Gallery received 153 entries, one of the highest numbers of entries in the Award's history. Of these, 46 works were preselected to be included in the Finalists' Exhibition by a judging panel consisting of Adam Harding, Director, Centre for Contemporary Photography, Ashleigh Whatling, Curator Visual Art and Design, Queen Victoria Museum & Art Gallery and Dr Jan Hogan, Coordinator of Printmaking and Drawing Studios, School of Creative Arts, Hobart, UTAS.
Convention and Arts Centre Director Geoff Dobson said the preselection was very competitive. The judges were able to include more works in the Finalists' Exhibition than in previous Awards because this year's exhibition will occupy two of the three gallery spaces at the paranaple arts centre.
Works by the following artists have been preselected:
Tasmania: Diane Allison, Priscilla Beck, Nikala Bourke, Sean Coyle, Alex Davern, Selena de Carvalho, Keith Deverell (2 works), Lisa Garland, Neil Haddon, Leigh Hobba, Mandy Hunniford, Liam James, Kim Lehman, Sue Lovegrove, Marion Marrison, Jennifer Marshall, Penny Mason, Janelle Mendham, Anne Morrison, James Newitt, Robert O'Connor, Tom O'Hern, David Stephenson, Martin Walch, Megan Walch, Matt Warren, Emily-Rose Wills, Stephen Woodbury and Chee Yong.
New South Wales: Heather Burness, Julia Davis, Tina Havelock Stevens, Rodney Pople and Peter Stevens
Queensland: Kathrin Dierich & Trevor David O'Dwyer (joint work), Amanda Jane Gabori and Shannon Toth
Victoria: Mark Dober, Fiona Halse, Bridget Hillebrand, Martin King, Megan McPherson, Valerie Sparks,
Northern Territory: Sarah Genevieve Pirrie
Western Australia: Brian Robinson
IN YOUR WORDS
THE ROBINSON PROJECT
3 November 2018 – 24 February 2019   
The Robinson Collection contains over 100,000 photographic negatives capturing the social, domestic and commercial life in the North West region during the 20th century.
The Robinson Project* has opened this extensive collection to members of the Devonport community, who have explored the archive, selected negatives that resonate with them, and recorded oral histories elicited by these photographs.
In Your Words will bring together thirty photographs selected by nine members of the Devonport community, presented alongside oral history excerpts, both text and audio, through which they share their memories and stories of the region, in their own words.
That's the Ovaltine factory! I distinctly remember going into the reception area at the front on the days that I had pocket money to spend on the way home from school… I think from memory it was sixpence. And I used to go into the Ovaltine factory and bother the girls behind the reception desk for a tube of Ovaltine tablets… They were beautiful.
– Pat

Image: Bert & Albert Robinson, A Wander Pty Ltd – Ovaltine factory, Quoiba, n.d. The Robinson Collection, R2351
The Luck Brothers, god bless them, they were lovely to work for. They owned Devonport and half of Burnie, but they'd just walk in like anyone else and talk to you, like 'how's football going?'. You felt like it was your place you were working at… Not just working for Luck Brothers and F. H. Haines, you felt you was it.
– Joe

Image: Bert & Albert Robinson, Luck Brothers Pty Ltd, Devonport, 1943. The Robinson Collection, R4844.1.
*The Robinson Project is a series of collaborative curatorial projects involving members of the local community and Curator Erin Wilson.
FRIDAY 2 NOVEMBER  |  tidal.18 Exhibition Opening & Award Winner Announcement, 6.00pm
FRIDAY 2 NOVEMBER  |  In Your Words, The Robinson Project Exhibition Opening, 6.00pm

~ please RSVP for the Exhibition Opening by Wednesday 31 October to artgallery@devonport.tas.gov.au ~

SATURDAY 3 NOVEMBER  |  tidal.18 Floor Talk with Adam Harding, 11.00am
SATURDAY 9 FEBRUARY  |  In Your Words, The Robinson Project Special Community Event
FRIENDS OF THE DEVONPORT REGIONAL GALLERY
Friends Farewell Function
On Saturday 22 September the Friends committee held a farewell function for the Stewart Street gallery ahead of the move to the paranaple arts centre. Entitled "Moving on: from Chapel to Courthouse" this was an opportunity for those who have supported and been associated with the gallery over the years to say goodbye, and share with others their memories and stories.
This was very well attended and a fitting send-off for the historic and grand old building.
Image: Jessie Pangas
The Friends committee would like to thank Emma McMahon, our guest harpist, for providing the delightful musical recital and accompaniment during the afternoon and would also like to acknowledge the generous donation of $200 for Emma's engagement from Friends members Graham Fosse and Richard Chivell.
We also thank our guest speaker Viv Breheney for sharing her memories, which went back as far as her involvement with the original Little Gallery initiated by Jean Thomas.
~ Karen Mathew
President of FDRG
PARANAPLE ARTS CENTRE OPENING DAY IS NEARLY HERE…
The gallery has been closed for the month of October as we have packed up at Stewart Street and made the move over to our new space at the paranaple arts centre on Rooke Street.
The new arts precinct will include our Gallery with three exhibition spaces – Main Gallery, Upper Gallery, and The Little Gallery – as well as the Town Hall Theatre and Devonport Visitor Services.
The new gallery spaces will open with the launch of two exhibitions on the evening of Friday 2 November, tidal.18 and In Your Words, The Robinson Project.
paranaple, the traditional Punnilerpanner name for the mouth of the Mersey River as it flows through Devonport to Bass Strait, has been chosen as the overarching title of the facilities within this precinct
The Little Shop will be coming with us to the paranaple arts centre and as well as stocking our great range of art books, giftware and art supplies will also carry tourism merchandise from the Devonport Visitor Information Centre.

Be sure to check out this great one-stop-shop when you visit!
WORKSHOPS NOVEMBER – DECEMBER 2018
Our wonderful new Creative Learning & Public Programs Officer, Debbie Qadri, has been very busy developing some new workshops for our exciting new Creative Space at the PARANAPLE ARTS CENTRE.
Welcome to the Creative Space
We are very excited to present the new Creative Space in the Gallery which will always host activities for gallery visitors. The room will be used for all our gallery workshops and be an ever-evolving celebration of art-making by our community.
After School Classes at the Gallery 
Create and Make
Curious Creatures of the Sea
Tuesdays or Wednesdays 4.00 pm – 5.00 pm
Ages 5 – 13
FREE

A series of six workshops responding to artworks in the Exhibition: tidal.18
Tuesday November 6, 13, 20, 27  and December 4, 11
Wednesday November 7, 14, 21, 28  and December 5, 12
Bookings Essential
Phone: (03) 6420 2900
Email: artgallery@devonport.tas.gov.au
Youth Arts
Urban Art Waves
Mondays 4.00 pm – 5.00 pm
Ages 12 – 16
FREE

A series of five workshops responding to artworks in the Exhibition: tidal.18
November 12, 19, 26 and December 3, 10
Bookings Essential
Phone: (03) 6420 2900
Email: artgallery@devonport.tas.gov.au
Books + Art is the Gallery's monthly reading group celebrating art and literature! 
Books are selected by members and based on the exhibitions displayed at the Devonport Regional Gallery. The informal monthly meetings discuss the chosen book alongside the exhibition, providing an open and friendly environment. Meetings are accompanied by wine and cheese, and new members are always welcome.
One of the advantages of joining the Friends of the Gallery is that the membership of Books + Art reading group is included in the membership fee.
One more session is planned for 2018 on 12 November, 6.00pm.
Book Title:Wicked But Virtuous: My Life by Mirka Mora
Books can be purchased at Devonport Bookshop 83 Rooke St Mall. Books + Art members receive a 10% discount on purchases.
If you're interested in joining the group, please contact the Gallery artgallery@devonport.tas.gov.au
LATEST PICS FROM THE GALLERY
Gallery Technician Matt Lake installing In Your Words, The Robinson Project.
Images from the ever-growing and changing mural on the Gallery walls as part of our final exhibition at Stewart Street, with the initial designs and artwork created by Debbie Qadri and the Droogs
The crowd listens on to Friends President Karen Mathew 
at the Friends 'Moving On' event at Stewart Street as we gathered to farewell the Chapel Gallery.
ONGOING OPPORTUNITIES
For Arts Funding, Development, and Employment Opportunities check out the latest news from Arts Tasmania here
Copyright © 2018 Devonport Regional Gallery, All rights reserved.
You are receiving this email because you are a friend of the Devonport Regional Gallery

Our mailing address is:
Devonport Regional Gallery
145 Rooke Street
PO Box 604
Devonport, TAS 7310
Australia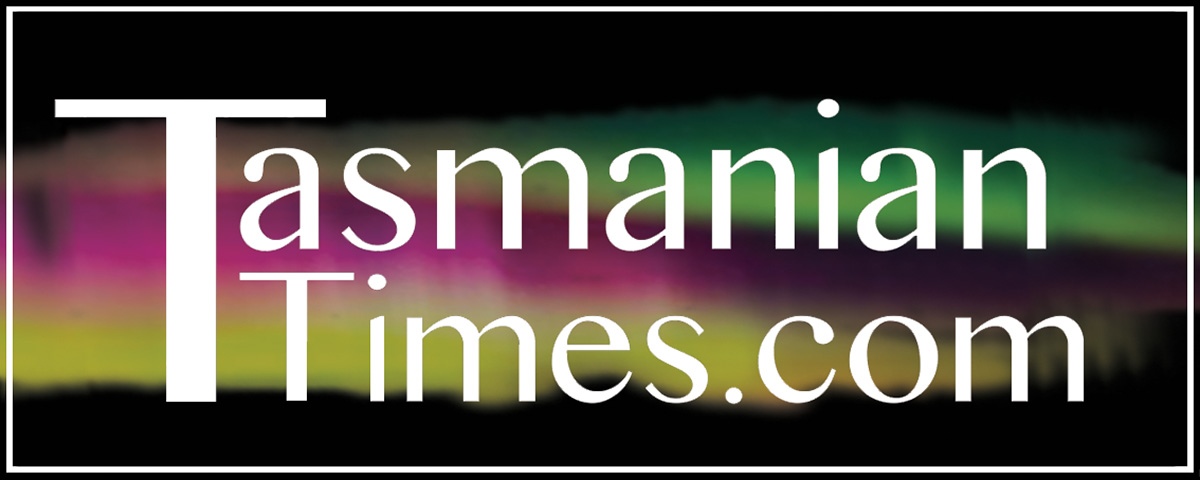 Author Credits: [show_post_categories parent="no" parentcategory="writers" show = "category" hyperlink="yes"]