ARCHITECTS for the Fragrance Group's proposed Elizabeth Street hotel and accommodation project say Hobart should look beyond approving 'short and fat' buildings which would reduce the visual appeal of streetscapes, crowd out heritage buildings and hamper development.
In a submission to the Hobart City Council's Central Hobart Building Height Standards Review, architects Laurie Scanlan and Associates say the development and success of Hobart is multi-dimensional, and the city should not just look at height as a sole determinant for planning.
They say flexibility in planning is required and a variety of sizes, shapes and forms, while respecting Hobart's heritage, will provide the best outcome for the city. Within reason, this should accommodate taller developments.
The council, planners and the public should think beyond height alone in considering the future development of the city and particularly in the provision of much-needed hotel rooms and inner-city residential accommodation.
Principal Laurie Scanlan said as well as the aesthetics of design, developments also needed to be considered from an economic and practical point of view.
Fragrance has also submitted a detailed expert study outlining the economic and employment benefits to Hobart of a major hotel development.
"Given that land within Hobart CBD is a fairly rare commodity, a certain critical mass is required to develop a quality, viable four to five-star hotel and to attract a good international hotel operator," Mr Scanlan said.
"You need upwards of 200 rooms, each of a size of up to 36 square metres, as well as necessary support and back of house areas.
"Needing this critical mass, you can build 'short and fat' or 'thin and tall' to achieve the required space. The recommendations of the height study now being considered by the Hobart City Council would seem to suggest Hobart should opt for 'short and fat'.
"The effect of this could mean more land will be required, crowding heritage buildings, pushing up land costs and pricing out other deserving land uses within the city. And while a developer may be willing and have the ability to purchase more adjoining land, that land may not be for sale.
"When building a hotel, you also need to be mindful that guests don't want to carry luggage down long corridors to their rooms simply because developers are forced to build 'short and fat'.
"The reality is that there is only limited availability of large plots of land in Hobart city and a serious impact of the shorter option could be to push developments closer to historic buildings and crowd out the heritage fabric of the city."
Mr Scanlan said from an urban and architectural point of view, expanding sideways could also create a wall-like effect, compared to taller and thinner projects that allowed light to penetrate between buildings.
"If all future developments are of a similar height, the unintended consequences could lead to poor street-level views. Different building heights provide visual relief as well as architectural interest and the impacts of shadowing and wind tunnelling can be mitigated
"That is why we have proposed a thinner and taller development to create a more interesting streetscape.
"As well as injecting millions of dollars into the economies of Hobart and Tasmania and creating many hundreds of new and sustainable jobs, adding hotel stock will assist in providing visitors with choices of decent, affordable accommodation, properly designed and built for tourists.
"We believe that this will, in turn, relieve the pressures on residential rental accommodation in Hobart because tourists who are unable to find hotel accommodation are now forced to resort to alternatives which drive up rental costs or remove properties from the market."
Mr Scanlan said he was not saying that all buildings should be tall, but there needed to be some flexibility in height levels so as not to unduly restrict proper development for the effective and orderly growth of Hobart and to achieve the best outcome for the city.
"Governments, councils and the community should understand that you cannot just wish for a solution to the tourism and housing problem while at the same time, throwing a huge restriction on development and think that market forces will sort it out.
"We believe the Fragrance project in Elizabeth Street addresses this issue. It will provide proper and purpose-built hotel accommodation for tourists and also relieve the existing shortage of housing stock by providing new residential apartments nearer to the central business zone."
"Clearly not every building should be tall and thin, but projects that are well-designed, appropriate and respectful of the surrounding heritage, should be part of the variety that can give Hobart its special character," he said.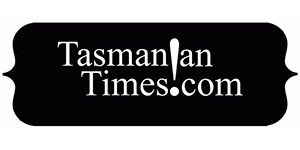 Author Credits: [show_post_categories parent="no" parentcategory="writers" show = "category" hyperlink="yes"]